Known – perhaps erroneously - as the last of the Pre-Raphaelites, Sir Edward Coley Burne-Jones was also an inspiration for the later Aesthetic and Symbolist movements.  He was not only an accomplished and original artist but also a stained-glass window creator and a tapestry and furniture designer.  A life-long friend and colleague of William Morris, their lives and wives intertwined with others such as Rossetti, Ruskin and Swinburne. Richly creative and multi-talented, he devoted his artistic career to a single aim – beauty.  We follow him from divinity student to Baronet, investigating his work, his friends, his marriage and his many objects of desire.
OTHER EVENTS
We examine Kenneth Grahame's classic tale of Ratty, Mole, and the incorrigible Mr Toad, which has been illustrated by more than ninety artists since it was first published in 1908.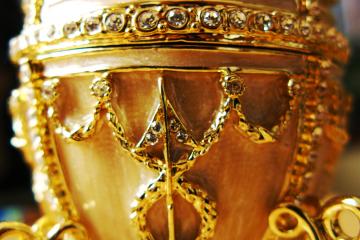 This talk analyses the mercurial rise of Carl Fabergé in pre-revolution Russia who, by his late 30s, was producing incomparable jewels and objets d'art for the Imperial Court and bourgeois Moscow and St Petersburg.