Welcome to The Arts Society Basingstoke
Welcome to The Arts Society Basingstoke 
Founded in 1992, we are a member society of The Arts Society, just one, in a global network of 385 societies.
We are a lively group of people with a shared love of the arts, with inspiring monthly lectures given by renowned experts in their field. In addition there are annual study day events, educational visits and cultural holidays. The Arts Society is a great way to learn, have fun, and importantly, make new and lasting friendships.
Whether you are new to the arts, or an expert in your field, being a member of The Arts Society is truly enriching experience.
LOCATION
Sherfield-on-Loddon Village Hall
Reading Road
Sherfield-on-Loddon
United Kingdom
MEETING TIMES
10:30am - 3rd - Wednesday
Welcome to The Arts Society Basingstoke News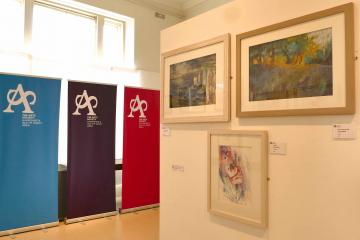 Golden Jubilee celebrations with The Arts Society Basingstoke