Making a Difference: Supporting Teachers
Making a Difference: Supporting Teachers
22 Jan 2021 - 09:55 BY Anna Lambert
The Arts Society is pioneering new initiatives to support teachers to teach art in schools. This is work that creates powerful, lasting local legacies. Anna Lambert explores the story and meets key figures involved.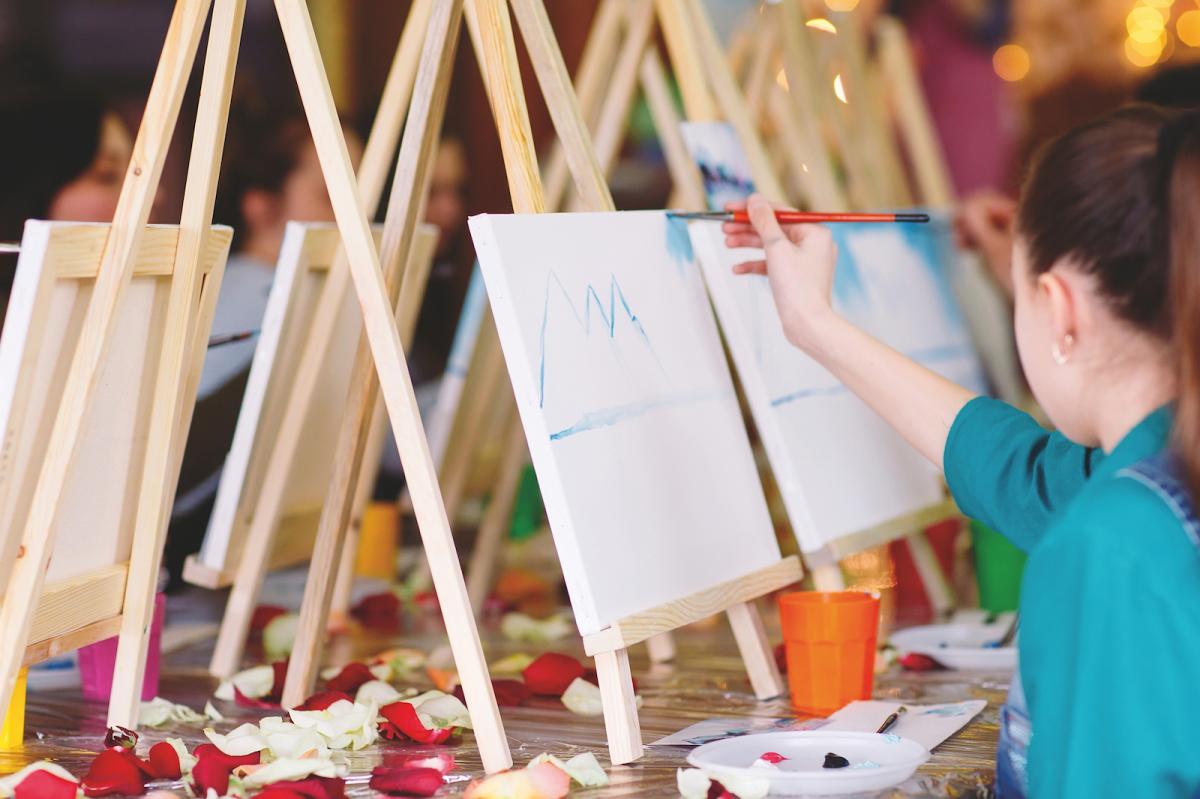 ---
These have been tough times for the arts in schools. With art long neglected in favour of the core curriculum of English, maths and science, it seems even the most experienced of state-sector teachers has been left under-resourced when it comes to sharing this enriching subject with their pupils. Now, though – spearheaded by teacher-members of The Arts Society – new initiatives are blossoming. Their aim is to equip teachers at both primary and secondary level with fresh ideas, enthusiasm and, for some, expertise that they can pass on to pupils.
'It's about making a practical, lasting impact,' says Irene Elsey, Arts Volunteering Representative for East Surrey. As a former primary school head and a trained art teacher, she is all too aware of the situation regarding art teaching in primary schools: 'I know that there has been no in-service training in art for teachers for years. Many primary schools are struggling with tight budgets and have teachers covering their school's art coordinator's role with little or no training. Children are often experiencing art lessons where limited drawing or painting skills are taught – and these can be repetitive and offer limited progression. Yet you've got to progress if you're going to grow, whether you're a teacher or a pupil.'
---
'IT'S A PROJECT THAT CAN BE ROLLED OUT BY SOCIETIES ACROSS THE COUNTRY, SO WE HOPE OTHERS WILL WANT TO DO SO TOO'

---
Irene had already worked with artist Benjamin Senior through The Arts Society's days for gifted and talented students, which she had organised in local schools. 'The logical next step was to ask Benjamin to offer sessions direct to primary school teachers, so that they were then equipped to pass on skills to the children themselves and to their peers.' Last year, 14 teachers from the Surrey area attended the resulting teacher training day, during which Benjamin took them through the basics of figure-drawing, perspective, still life and colour-mixing. 'My approach is to get people to really look at what they're trying to convey – to move beyond preconceived "cartoonish" ideas of how things appear,' he explains. 'I took the teachers through elements that I knew students loved too – so that they were equipped with a new range of tried-and-tested options to share in the classroom, and which I knew from my own work with children would be effective and enjoyable.'
---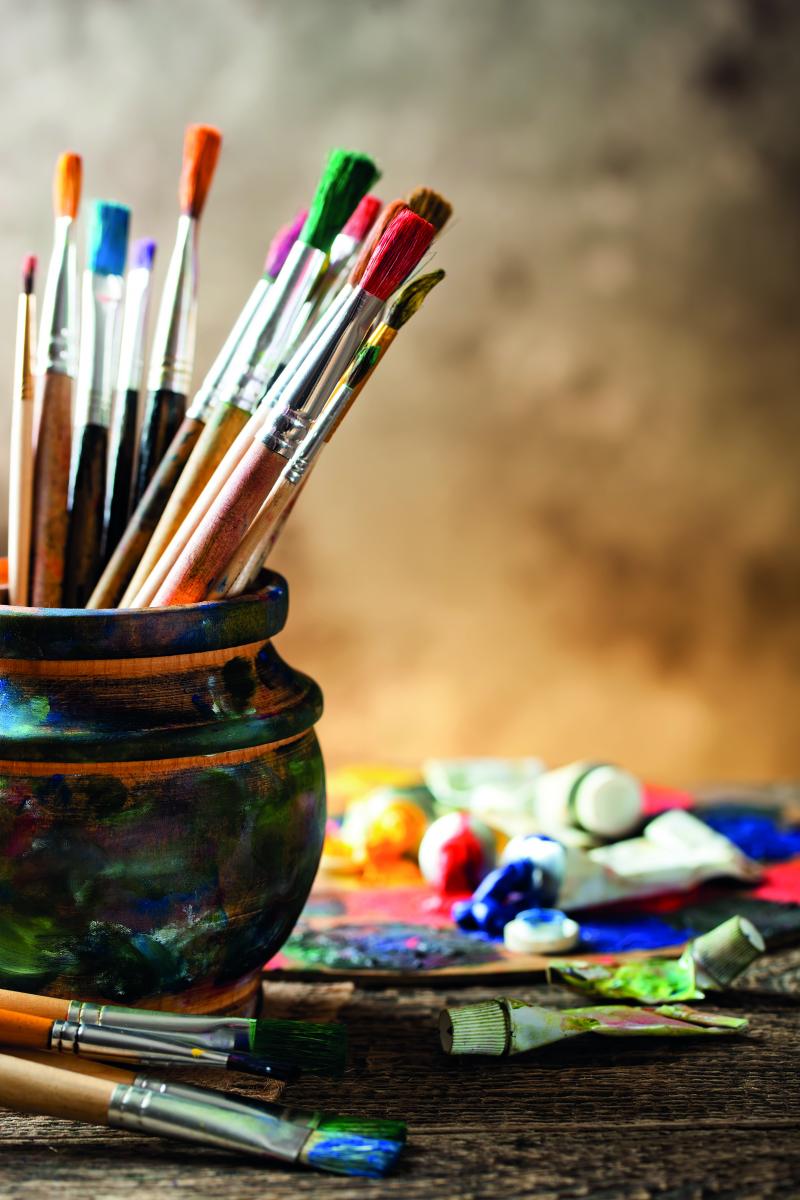 ---
'This is an important, professional "can-do" project with lasting local legacy that far outweighs the relatively low cost,' says Cherry-Anne Russell, The Arts Society Head of Arts Volunteering. 'It's one that can be rolled out by Societies across the country, so we hope others will want to do so too.' As you can see from our interviews with figures in the Wessex area on these pages, a similar initiative is already up and running there, where the first two continuing professional development (CPD) twilight sessions for secondary school art teachers, facilitated by The Arts Society Wessex Area, took place in 2019.
---


35Mil Photography
---
FIONA CAMPBELL

Artist and Wessex Area workshop leader
'Sculpture often falls by the wayside in school art classes due to a lack of 3D specialism, time and money. As a result, The Arts Society approached me to run workshops for teachers who had asked for this to be the focus of their CPD session. With schools ever budget-aware and keen to incorporate "green" themed projects, they also wanted ideas as to how they could use reclaimed and waste materials in projects with their students. A wirework session seemed ideal. I gave a digital presentation on an introduction to my work and that of relevant artists, such as Louise Bourgeois, Phyllida Barlow and Nnenna Okore, the Nigerian artist who weaves recycled materials and is inspired by natural phenomena.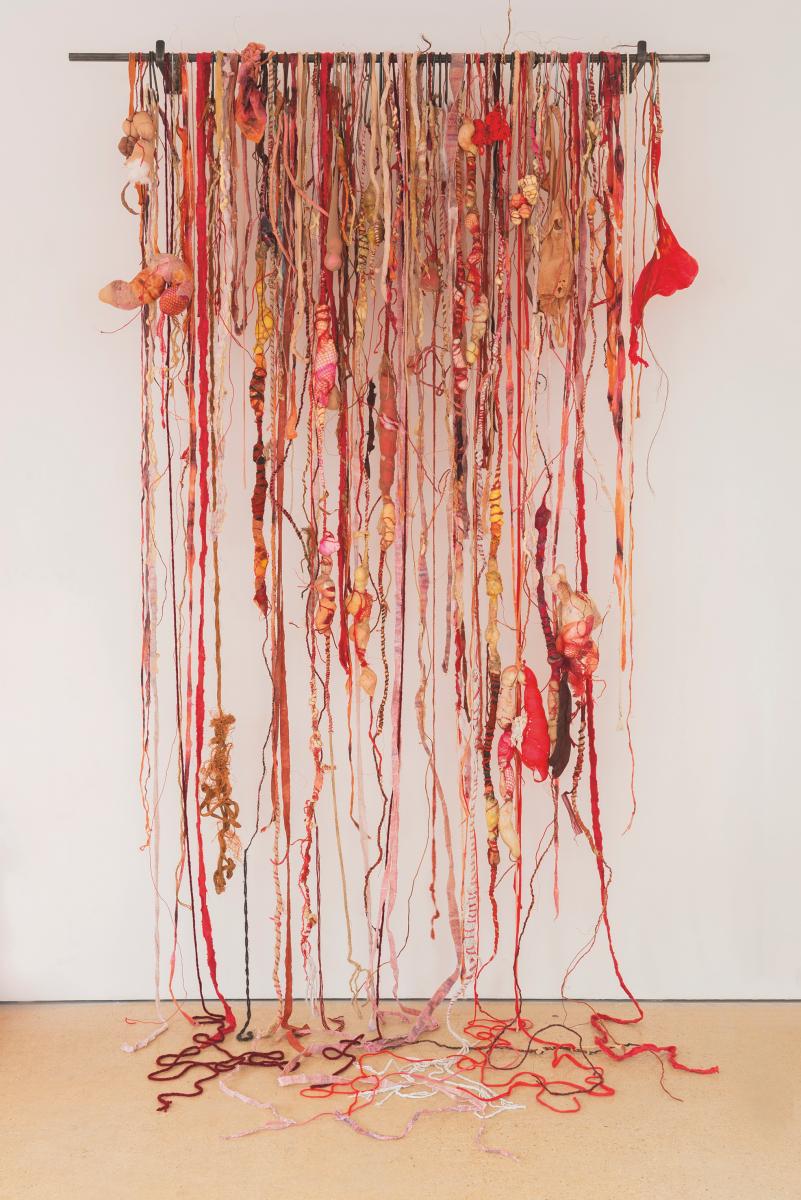 Fiona Campbell, Glut, 2018. Photo Mike Garlick
---
I showed images and took in colourful mixed-media bundles of wire, twine, netting, buttons, found steel components and plastic waste for everyone to use. Taking plants and creatures as our theme, the group grew in confidence as the session progressed. Receiving one-to-one tuition from me, those present created individual responses, approaching their own sculptures as prototypes to take back to their classes. It was interesting to see how participants responded to being students rather than teachers. They were so enthusiastic. At the end of the evening they left with lots of ideas, a step-by-step guide to wirework and a digital presentation as a ready-to-go resource.'
---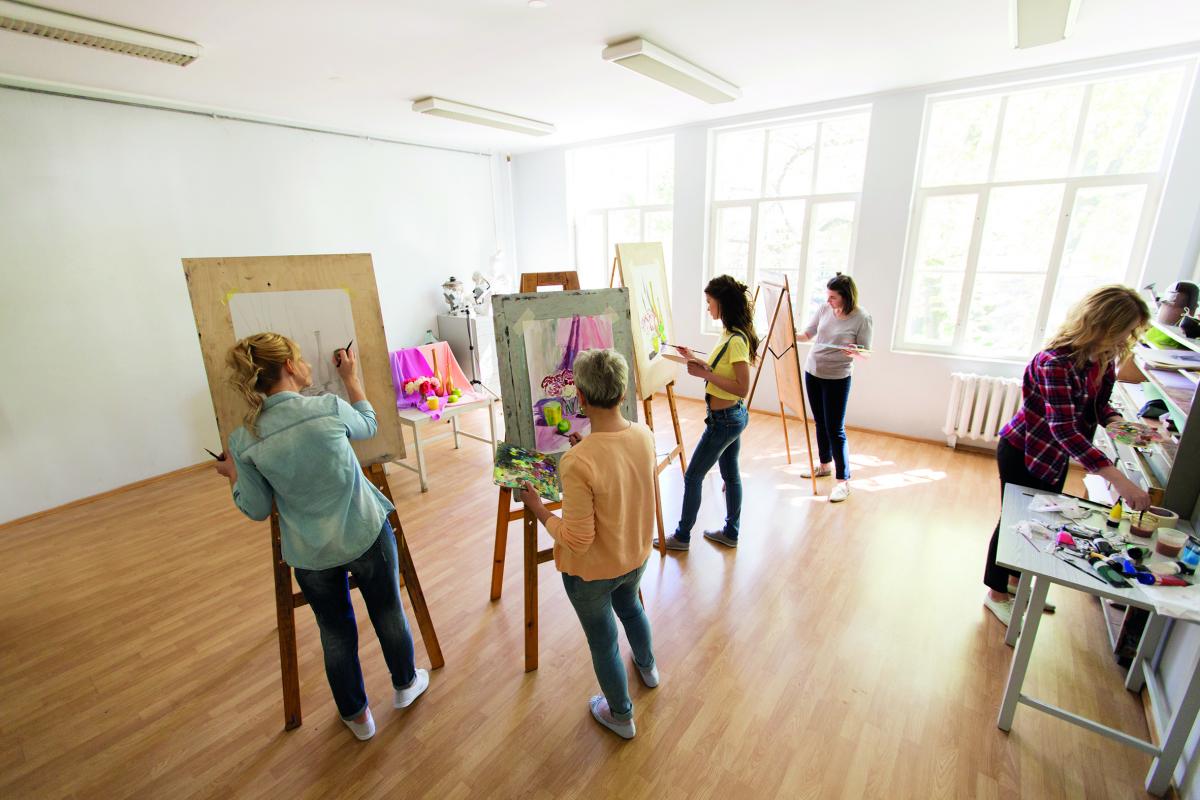 ---
HEATHER LEACH

Young Arts Representative, The Arts Society Kington Langley
'As a recently retired teacher, I know how hard it is getting art teachers out of school for CPD, and of the decreasing emphasis on the importance of art at GCSE and A level. Art teachers are, of course, well qualified to deliver the art curriculum to their schools, but it is clear additional support is needed. With the support of the Area Team we trialled a facilitating scheme to enable teachers to share good practice, create new resources and to come up with creative ideas that could be taken back to their schools. We talked to experts at national and governmental level – including the National Society for Education in Art and Design and the All-Party Parliamentary Group for Art, Craft and Design in Education – to get a clearer idea of the national situation, which would in turn enable us to respond to our local needs. We then developed a three-year plan to offer high-quality CPD in art and design to secondary school teachers, with £1,000 a year to fund two annual workshops.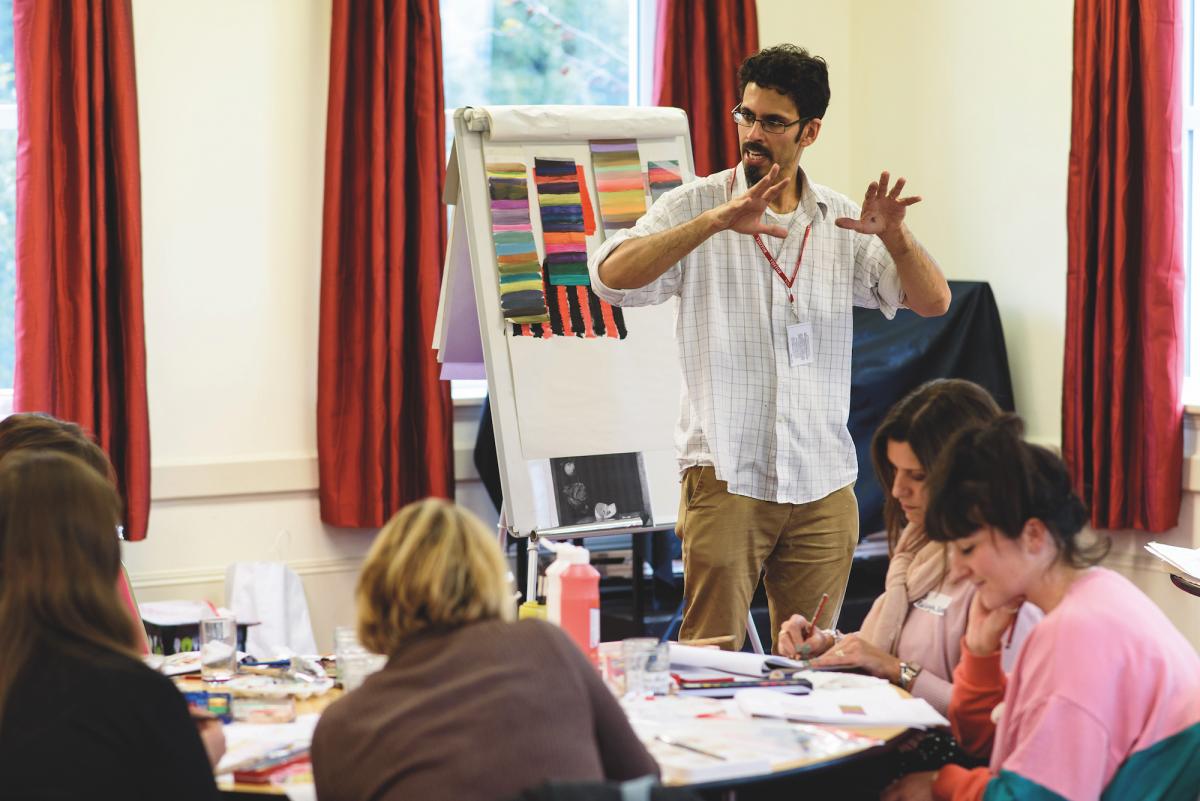 An Art Training Day led by artist Benjamin Senior, for primary school art coordinators and teachers in Surrey, organised by the East Surrey Area of The Arts Society
---
Mandy Mills, an adviser for art and design in Wiltshire and now an independent specialist leader in education, was the ideal person to help facilitate the courses. She met with teachers and, in response to their feedback, organised sessions with sculptor Fiona Campbell. We were delighted with the response from attendees and are keen to get other sessions running as soon as Covid allows. In addition, with Roche Court Educational Trust, we're also planning a one-day, "2D to 3D Explore, Make, Communicate" workshop.'
---
JULIE BUSH

Art teacher, Hardenhuish Secondary School, Chippenham
'CPD for teachers isn't just a tick-box exercise – it has to have a worthwhile purpose and be meaningful, so we can further enrich the lives of those we teach. The session, facilitated by The Arts Society, was led by a professional artist, was free for us to attend and didn't cut into teaching time, as it was held after school. It offered us what we needed: the chance to get together with our peers, expert, hands-on training in sculpture, and fresh ideas as to how we could create curriculum-based, multisensory learning experiences.
Photo Richard Eaton
---
Fiona [Campbell] had brought an Aladdin's cave of materials for us to work with – I made a wirework gecko with beady eyes. Through the session I was reminded that there are different ways of starting a piece of work: either "I have a design for what I want to create – how am I going to make it with what I've got?", or "How inventive can I be by responding to the materials and letting the work evolve as it progresses?". This is what's often forgotten when it comes to the benefits of art: it's not just about creativity, it's about problem-solving too. And then there are the acknowledged benefits for our mental health – such a key issue for all of us, especially now and especially for the young. If I can help my students find new ways of finding themselves and increasing their skills through art, I'm delighted. Fiona and The Arts Society's session helped me to do this, allowing me to recharge my creative batteries in the process. I now have ideas that I can pass on to my students and share with other art teachers too, so it's a cyclical initiative.'
---
This feature first appeared in the winter issue of The Arts Society Magazine, available exclusively to Members and Supporters.
Become an instant expert!
Find out more about the arts by becoming a Supporter of The Arts Society.
For just £20 a year you will receive invitations to exclusive member events and courses, special offers and concessions, our regular newsletter and our beautiful arts magazine, full of news, views, events and artist profiles.
FIND YOUR NEAREST SOCIETY