Five things the Scottish Ballet has taught us about dance since the pandemic
Five things the Scottish Ballet has taught us about dance since the pandemic
How did the company, unable to work in usual ways during lockdowns, think differently and feed their creativity and connection with audiences? Gabrielle Jaffe investigates
---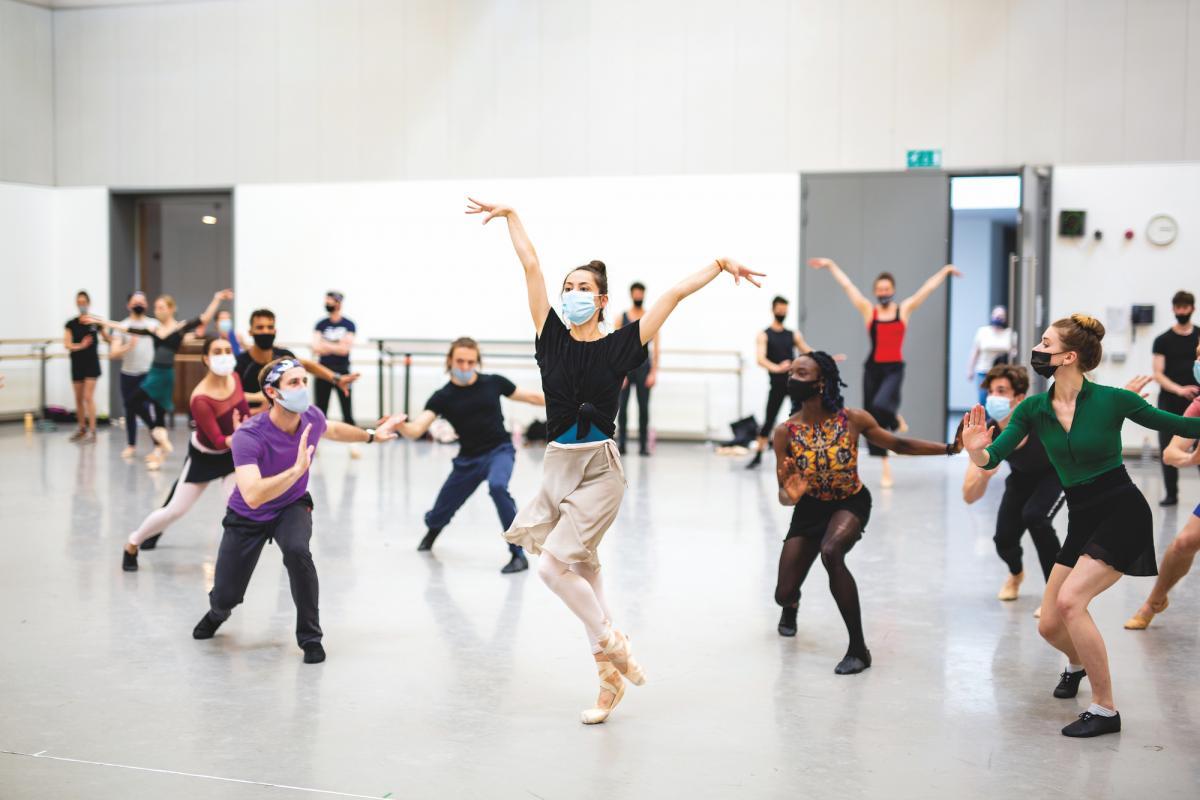 Sophie Martin (centre) and company in rehearsals for Scottish Ballet's Starstruck. Credit Andy Ross

---
1. Dancing at home can be a real challenge
The early questions in the pandemic included how would Scottish Ballet keep the dancers fit and supported when they couldn't come into work? They put on video classes and – having initially watched dancers struggle to balance off kitchen chairs and living-room mantelpieces – sent them each their own ballet barre and piece of linoleum stage flooring. Principal Sophie Martin, who had just returned from maternity leave, recalls, 'It was so difficult. We couldn't keep in time to the music because of the video delay. There wasn't enough room at home.'
---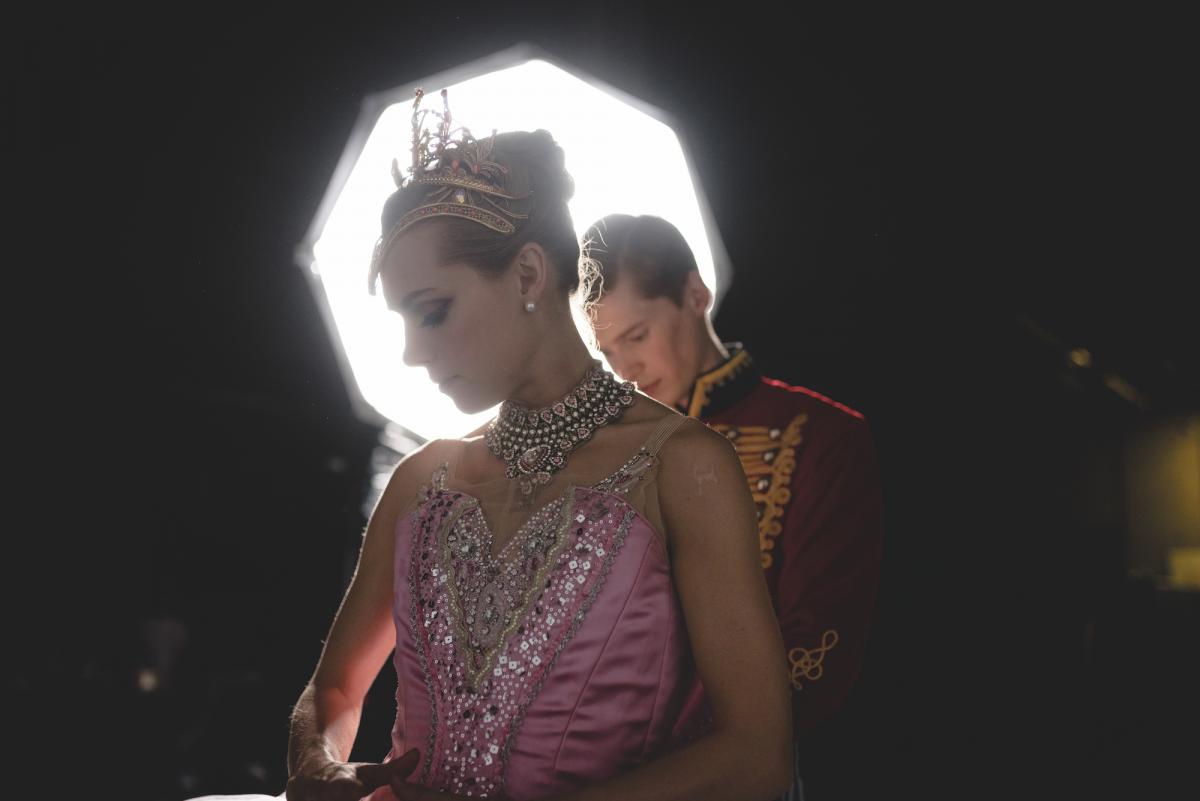 Bethany Kingsley-Garner behind the scenes for Scottish Ballet's The Nutcracker campaign photo-shoot. Credit Drew Forsyth

---
2. Limitations can unleash creativity
When it became apparent that we were in lockdown for the long haul, Christopher Hampson, artistic director of Scottish Ballet, challenged the company's resident choreographer, Sophie Laplane, to turn the limitations of physical distancing into a source of creativity. The result is Indoors, a short video that splits the screen into 28 tiles. In each tile, a dancer emerges from behind a closed door to move playfully to Mozart's chirpy Papageno, Papagena duet from The Magic Flute, their collective movements patterning across the screen. Rehearsed and recorded via Zoom, Indoors was a first for Scottish Ballet in terms of working remotely.
---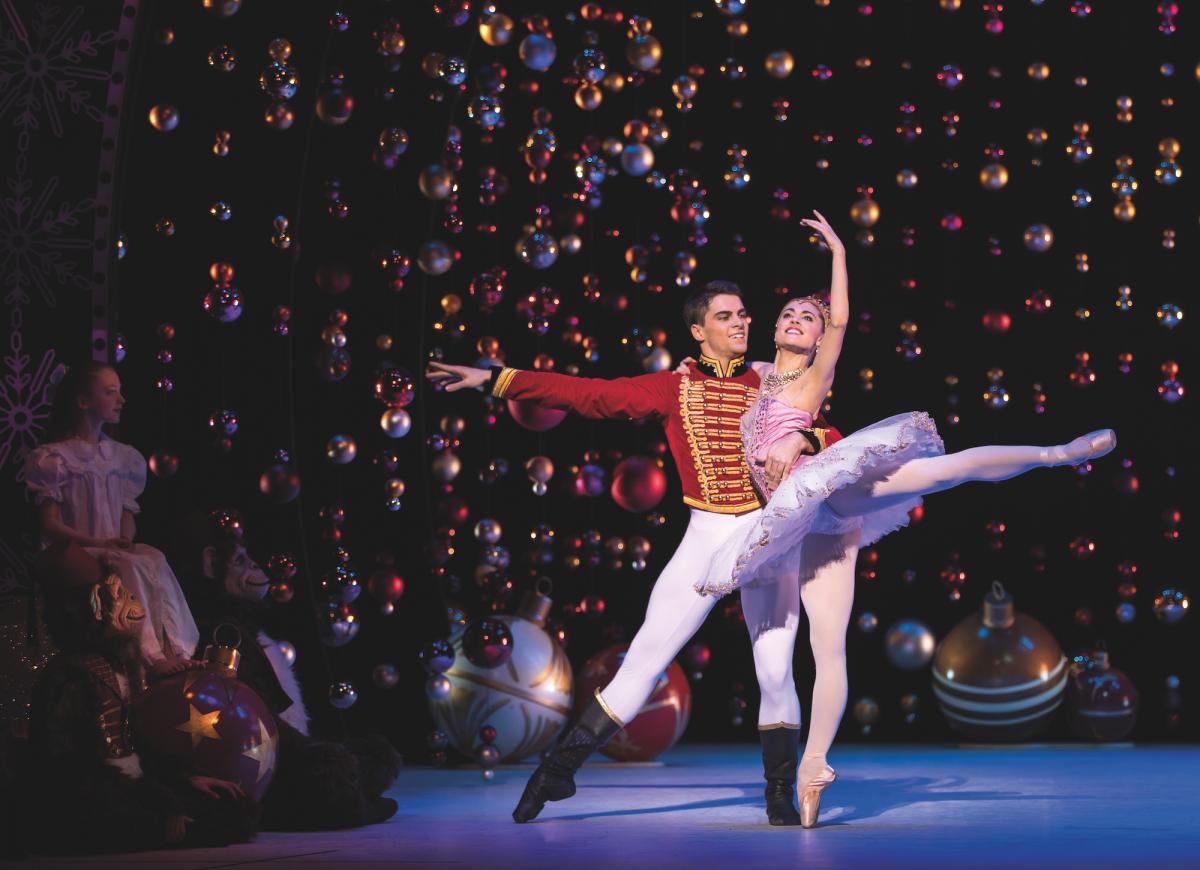 Bethany Kingsley-Garner as the Sugar Plum Fairy and Evan Loudon as the Prince in Peter Darrell's The Nutcracker. Credit by Andy Ross

---
3. Film can be your friend
While many ballet companies planned live performances last Christmas, only to be told at the last minute that the show couldn't go on, Scottish Ballet chose this as the occasion to make its first feature-length film. Over an hour, The Secret Theatre cleverly blends scenes from The Nutcracker and The Snow Queen. The ambitious production kept the whole company busy. The Scottish Ballet Orchestra recorded the score, while wardrobe adjusted costumes designed for the stage, hiding hooks and netting that would have been visible on camera.
'It's hard because you don't have the adrenaline that comes with a live audience,' says Jerome Anthony Barnes, who portrays the Nutcracker Prince in the film. 'I'd always dreamt of being the Prince, but thought it would be on stage,' he says. 'Actually, it was better than I'd dreamt. In a theatre, only one group of people sees it. It felt good to be able to give people something on the telly, while everyone was feeling down.'
---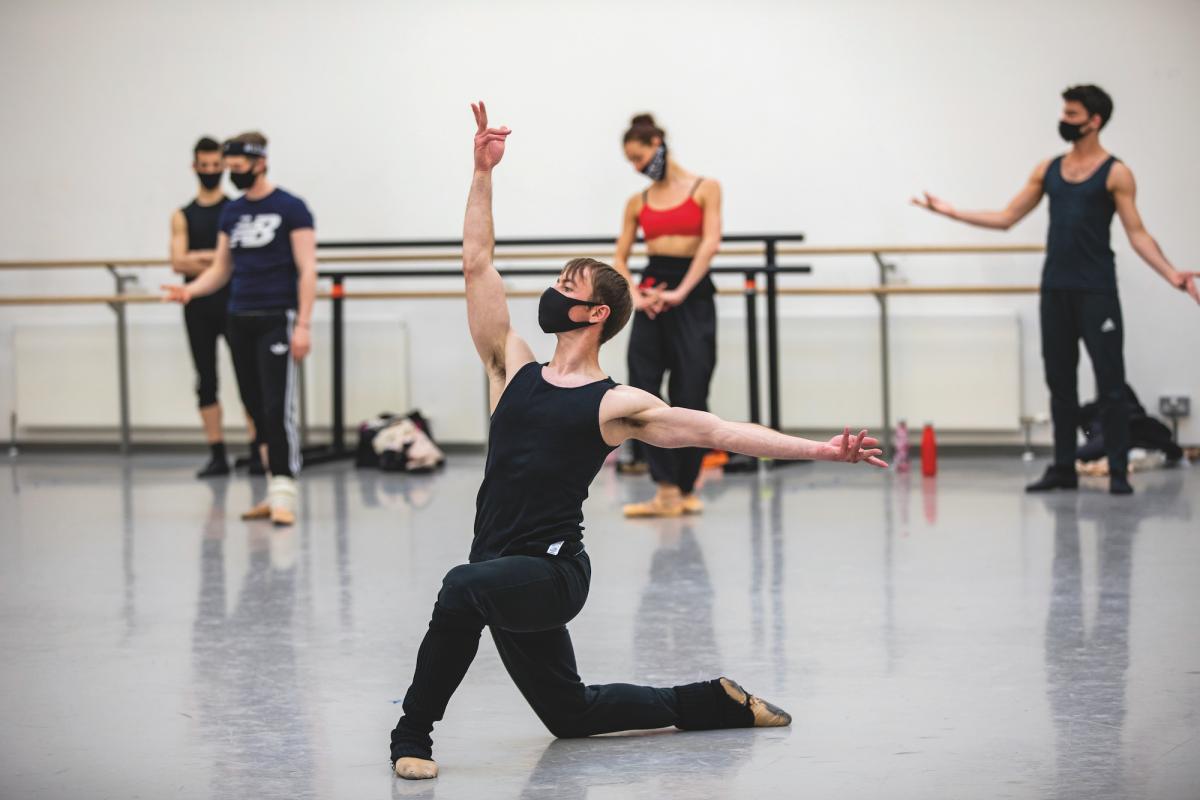 Principal Christopher Harrison in rehearsals for Scottish Ballet's Starstruck. Credit Andy Ross

---
4. Ballet should be for everyone
Scottish Ballet streamed The Secret Theatre for free in December last year. 'It was Christmas – it felt like the right thing to do during the pandemic,' explains Hampson. 'We were saying, it's a bad time right now, but this is why art is here.' In doing so, the company was able to expand its reach. A third of The Secret Theatre audience had never seen the company's work before. By asking viewers to become free members to access content, they have been able to keep the connection going.
It's all part of the company's wider mission to bring the power of dance to as many as possible. As Hampson explains, 'Ballet has been accused of elitism. We want to change perceptions by showing that dance is about humans moving, and anybody should be able to access that.'
---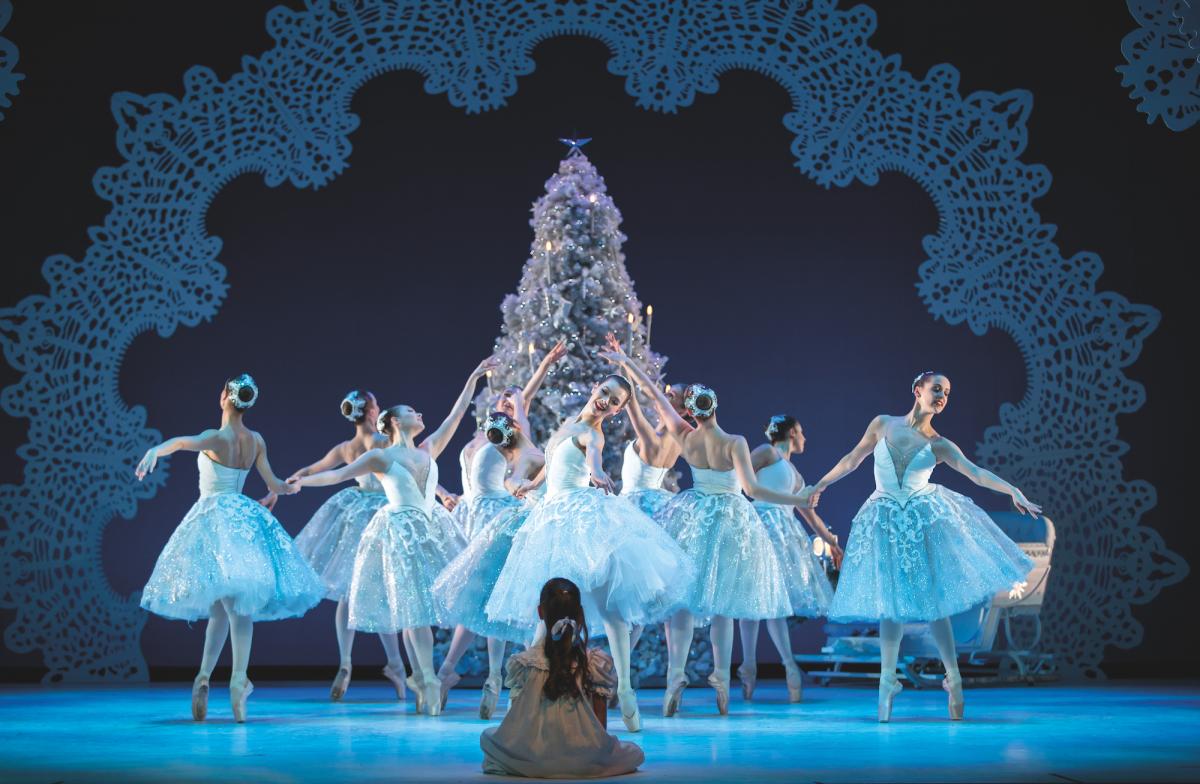 Scottish Ballet performing Peter Darrell's The Nutcracker. Credit by Andy Ross

---
5. Dance can help us heal
The Safe to Be Me initiative has helped hundreds of primary school pupils address issues of racism, homophobia, ableism and transphobia, and given them the confidence to put on their own dance performances. The company runs dance classes for people with Parkinson's, dementia and multiple sclerosis, and during lockdowns it also created movement and breathing video sessions to help NHS workers manage stress. Producing digital content complements these accessibility initiatives. 'Ballet doesn't always need to be two acts long. It can be something that's two minutes long, which you watch on your smartphone, during your lunch break,' says Hampson.
---
SEE

For more on how to see films such as Starstruck, and for details on The Nutcracker tour (1 December 2021–12 February 2022) to four Scottish cities, Belfast and Newcastle, see scottishballet.co.uk
FIND OUT MORE

The full version of this feature appears in the winter issue of The Arts Society Magazine, available exclusively to Members and Supporters
About the Author
Gabrielle Jaffe
Gabrielle Jaffe is a writer and editor based in London
Become an instant expert!
Find out more about the arts by becoming a Supporter of The Arts Society.
For just £20 a year you will receive invitations to exclusive member events and courses, special offers and concessions, our regular newsletter and our beautiful arts magazine, full of news, views, events and artist profiles.
FIND YOUR NEAREST SOCIETY