The Arts Society Magazine
HELLO FROM THE EDITOR
/

Winter 2022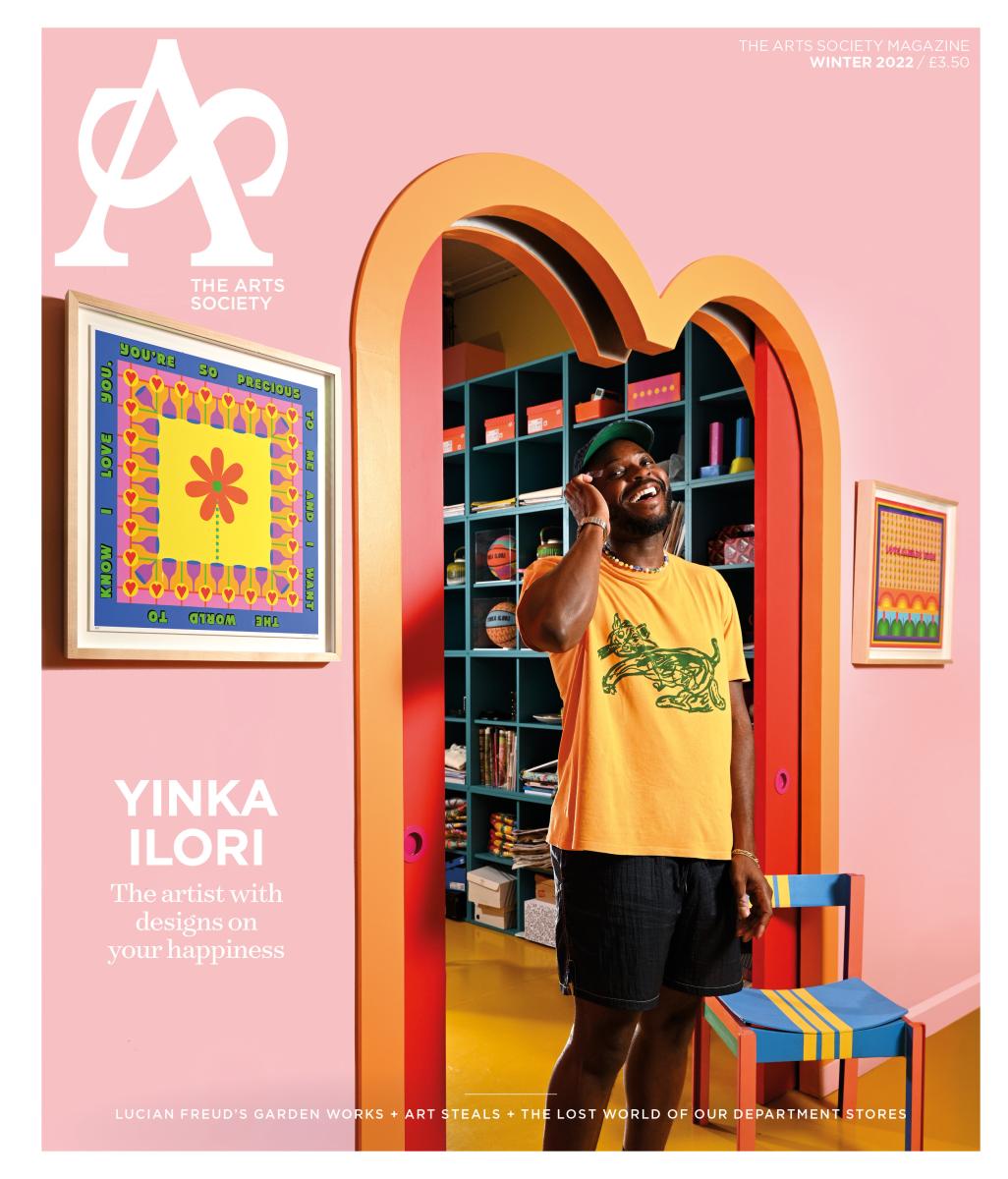 COVER IMAGE: Yinka Ilori photographed in his London studio. Image credit: John Millar

---
These are interesting times. We have a new monarch and political leader; rising costs of living and the concern of newsfeeds from afar. In the face of change and challenges let's remind ourselves of the soothing benefits the arts can bring in such times. The beauty of the music, colours and choreography of the ceremonies around Queen Elizabeth II's September funeral are just one example; they gave space to pause, reflect and be buoyed with wonder.
Against that backdrop, as we prepared this issue, we interviewed a key artist on the
contemporary arts scene – Yinka Ilori. His work, too, is guaranteed to lift spirits, with its strong focus on community and joy. His designs bring a shot of delight to streets,
playgrounds and even hospital waiting rooms. Ilori has much to say on how art and good design bring happiness. Among his (many) recent initiatives has been one with the Crafts Council, encouraging children to discover design and making. A truly inspiring project, it's had compelling results – and the insights gained are valuable. Find out more from page 14.
Taking our cue from Ilori's desire to see art enliven locales, we also explore an Arts Society story that has done just that (see page 38). Could it inspire other Societies to follow suit?
Adding to the mix in this edition, we feature works from a new Lucian Freud exhibition,
which might just surprise you. Few can forget his controversial portrait of the late Queen, nor his fleshy, rigorous paintings of other figures – but what do we know about his approach towards plants and flowers? Turn to page 24 to see paintings that are, quite simply, majestic.
We hope you enjoy this issue, and don't forget, if you sign up to the link below, we will alert you to the latest joys the arts have to offer over the coming season.

Sue Herdman, Editor
---
To enjoy a subscription to The Arts Society Magazine, packed with exclusive features, interviews, news and opinions from the arts world join The Arts Society as a Member or as a Supporter
For even more stories, see theartssociety.org/features and sign up for our free Monthly Highlights and Instant Expert newsletters - just go to theartssociety.org/signup