become an Instant Expert on the Fashion of 19th-century Lady Mountaineers
become an Instant Expert on the Fashion of 19th-century Lady Mountaineers
If the phrase 'alpinism' is new to you, read on. It was the sport of mountaineering that lured many a 19th-century female climber to take to the slopes. But in an age long before Lycra, what did they wear? Our expert, Kate Strasdin, leafs through the archives to find out.
---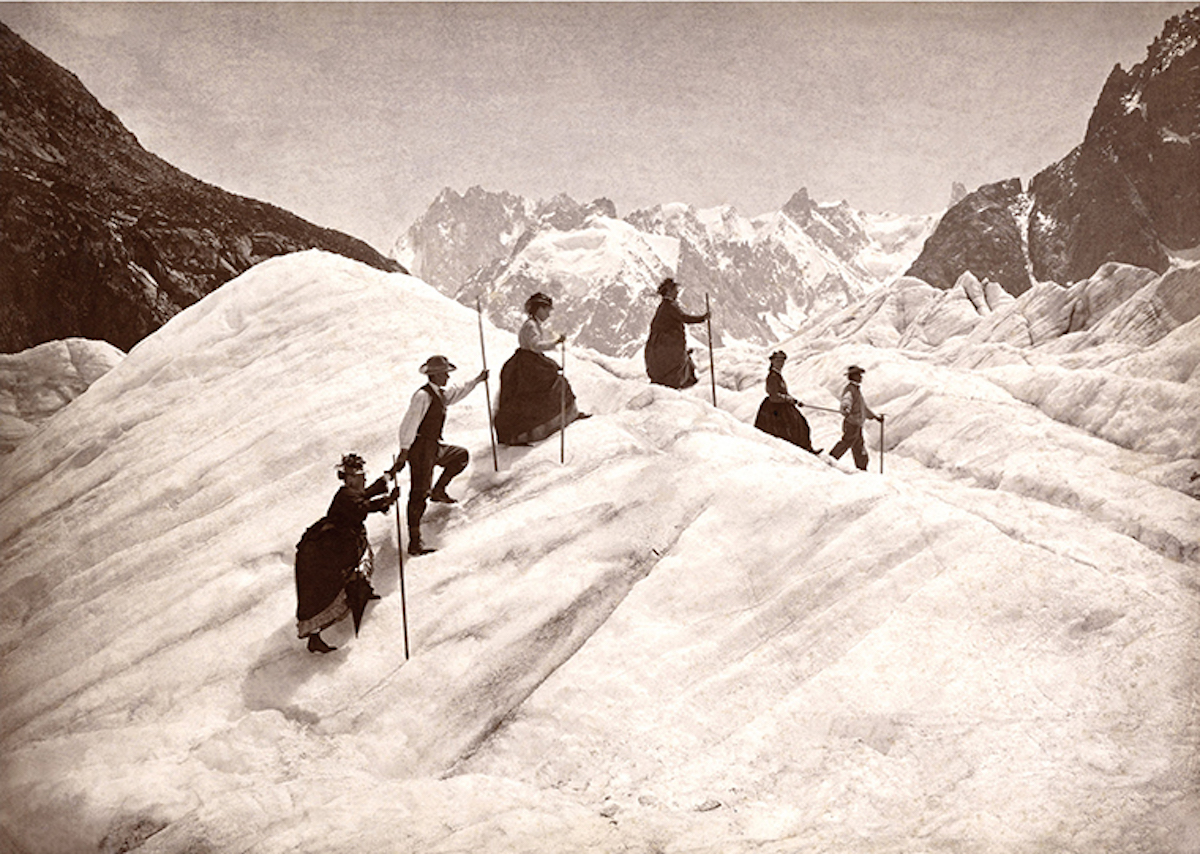 Ladies and guides on the Mer de Glace, Mont Blanc, F&G Charnaux, 1886
---
'All mountains appear doomed to pass through the three stages: An inaccessible peak, The hardest climb in the Alps, An easy day for a lady...' – mountaineer and author AF Mummery, 1896

---
1. STRIKING OUT...
In reference to the quote above, how wrong Mummery turned out to be. Contrary to popular belief, many 19th-century women were not the shy, retiring wallflowers often painted in history. They took part in a variety of active sports, with perhaps the most striking being alpinism.
This was the sport that grew out of an emerging appreciation for mountains and the beauty of their landscape, thanks to figures such as John Ruskin and his descriptions of mountains as the 'cathedrals of the earth'.
The women who took to the mountains wrote of their exploits in detail and demonstrated that they were as adventurous as their male counterparts. But although women were taking part at the top level – and making amazing ascents of the highest peaks – the Alpine Club in London did not allow them to publish reports of their exploits. It wasn't until The Ladies' Alpine Club was founded in 1907 that women mountaineers were able to share their experiences with their peers.
---
---
2. LONG SKIRTS WORKED
Early pioneers such as Lucy Walker, the first woman to summit the notorious Matterhorn, and Margaret Jackson, the first person to attempt a winter traverse of the Jungfrau, all wore skirts on their climbs. In fact, women wore skirts for more than half a century, while climbing successfully.
The archaeologist, linguist and mountaineer Gertrude Bell wrote about using her skirt as a windbreak to try and light a fire while stranded on a mountainside; the explorer Mary Kingsley wrote about the 'blessings of a good thick skirt' when she fell onto the points of an animal trap on her travels.
Interestingly, while photographs confirm that the wearing of skirts was commonplace for these women, their writings rarely refer to their clothes.
Notions of comfort and practicality are a modern construct; these women wore clothes that were normal for them in that time and place. They did, however, sometimes make adaptations to their skirts, including the sewing of cords into the linings to allow the skirt to be raised from a toggle at the waistband. Later in the century skirts were kilted – a clever form of buttoning that created an almost trouser-like effect.
---
---
3. TWEED RULED
While tweed might look restrictive, the cut of jackets, for example, was much more practical than women's jackets today. Sleeves were constructed to allow a great deal of movement, and the tweed itself, with its high lanolin content, was both robust and slightly waterproof. Before companies like Aquascutum began to experiment with new performance fibres, women would also make their own waterproofing recipes, by applying a mixture of soap, water and boiled linseed oil to the fabrics.
Most of the garments that women wore for mountaineering were, as discussed, ordinary clothes that they adapted themselves to suit their needs. Contemporary periodicals are full of advice on how to manage clothing for different activities, including those homespun waterproofing techniques and the hobnailing of boots. Then, in the late 19th century, came a development: Burberry produced a new textile – gabardine – and the world of performance sportswear began to emerge.
Interestingly, there are very few surviving garments associated with women mountaineers in museums simply because they were ordinary and everyday, and so not deemed worthy of collecting.
---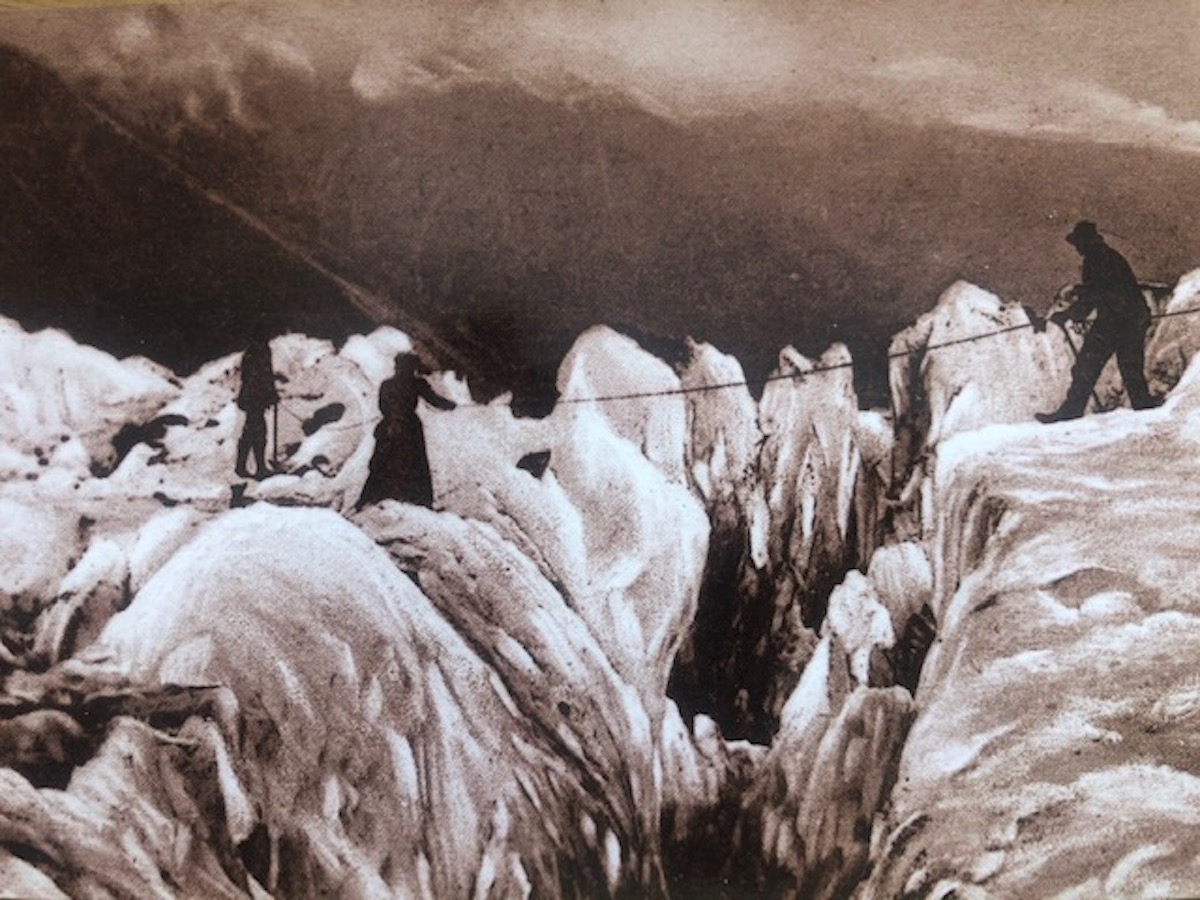 ---
4. CLIMBING IN CORSETS
The perils of corsets are one of the most misrepresented aspects of 19th-century fashion. All women wore corsets, but not all women wore them tight-laced.
The myths of women fainting and damaging their internal organs were false ones, spread by tabloid writers at the time. Corsets were worn for support and sports corsets were created for women taking part in activities like cycling and hiking. So, while women today would not even consider climbing a mountain in a corset, it was a completely normal garment for those women at the time.
Research in dress collections proves that few women had the tiny waist measurements that we associate with the period, and famous scenes such as that with Scarlett O'Hara in Gone With the Wind are largely fictitious. Underpinnings were, quite simply, considered to be a vital part of a woman's wardrobe at this time and not to wear a corset would have been unthinkable.
In the 21st century, we are used to the movement that comes with stretch fabrics such as Lycra, but in the 19th and early 20th centuries, mountaineers worked with what was available.
---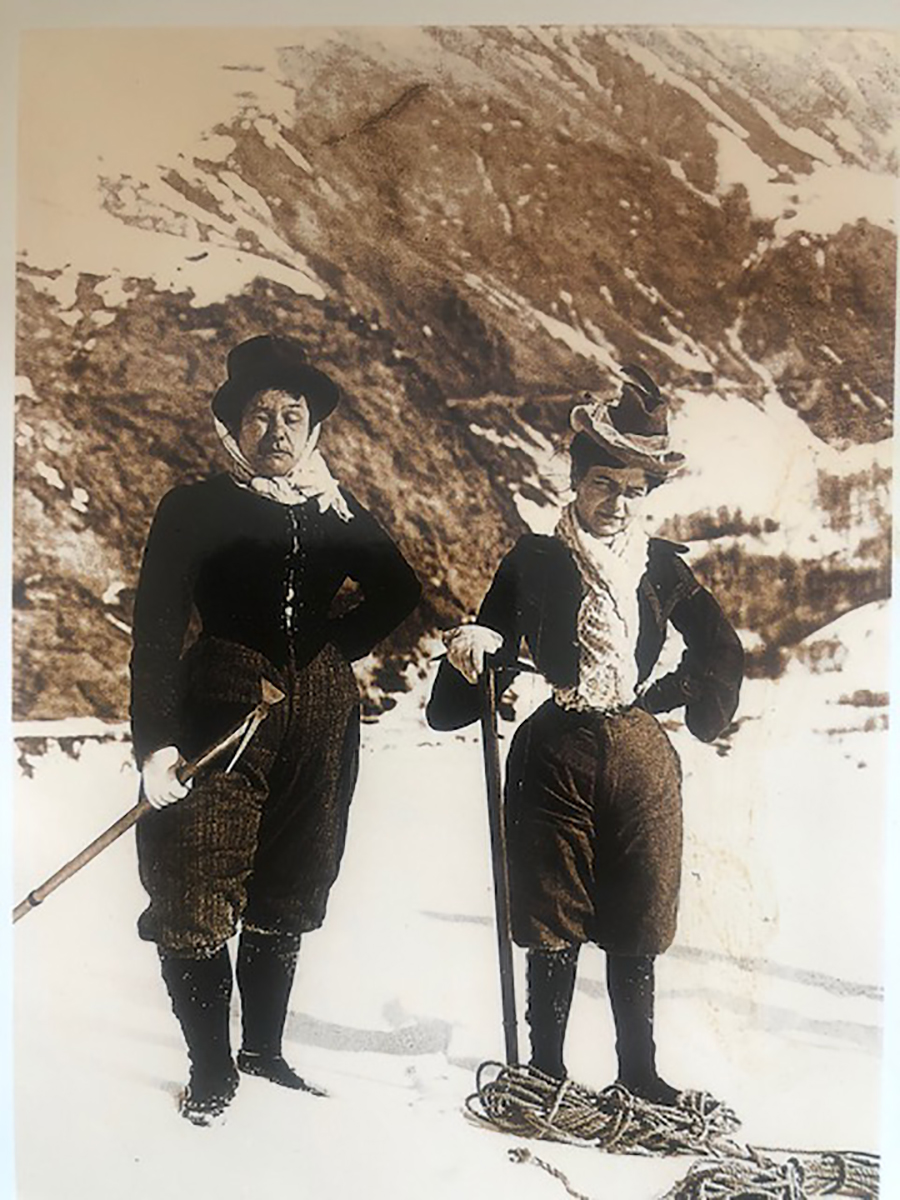 ---
5. THE FEMALE CONSUMER
By the early 20th century, for the first time, companies like Burberry recognised women as consumers of sportswear, and began to design garments specifically for different sports.
Their climbing gowns were made using the latest technologies, with fibre developments such as gabardine and slimber – an experimental treatment that was a bit like an early form of Gore-Tex. These designs were advertised in catalogues illustrating intrepid women clinging to rock faces in their Burberry suits.
Knickerbockers were adopted earlier in America, with groups like the Sierra Club showing their women members in trouser-style garments for the first time. In Europe, however, female mountaineers did not relinquish their skirts until after World War I. By the 1920s, women mountaineers returned to the Alps and were wearing knee-length breeches that were to become the uniform of the alpinist for another 40 years. The Ladies' Alpine Club continued to record their achievements, until it merged with the Alpine Club of Great Britain in 1975.
---
KATE'S TOP TIPS
Find out more about the history of alpinism and some of these early mountaineers at the Alpine Club's website.
Good reads
Mountaineering Women: Stories by Early Climbers by David Mazel
Queen of the Desert: The Extraordinary Life of Gertrude Bell by Georgina Howell
Women on High: Pioneers of Mountaineering by Rebecca A Brown
Seek the images
There are wonderful photographs online of these early women pioneers. Look for names like Fanny Bullock Workman, Annie Peck, Lucy Walker and Margaret Jackson, as well as Gertrude Bell, Mary Kingsley and Gertrude Benham, for incredible tales of derring-do.
---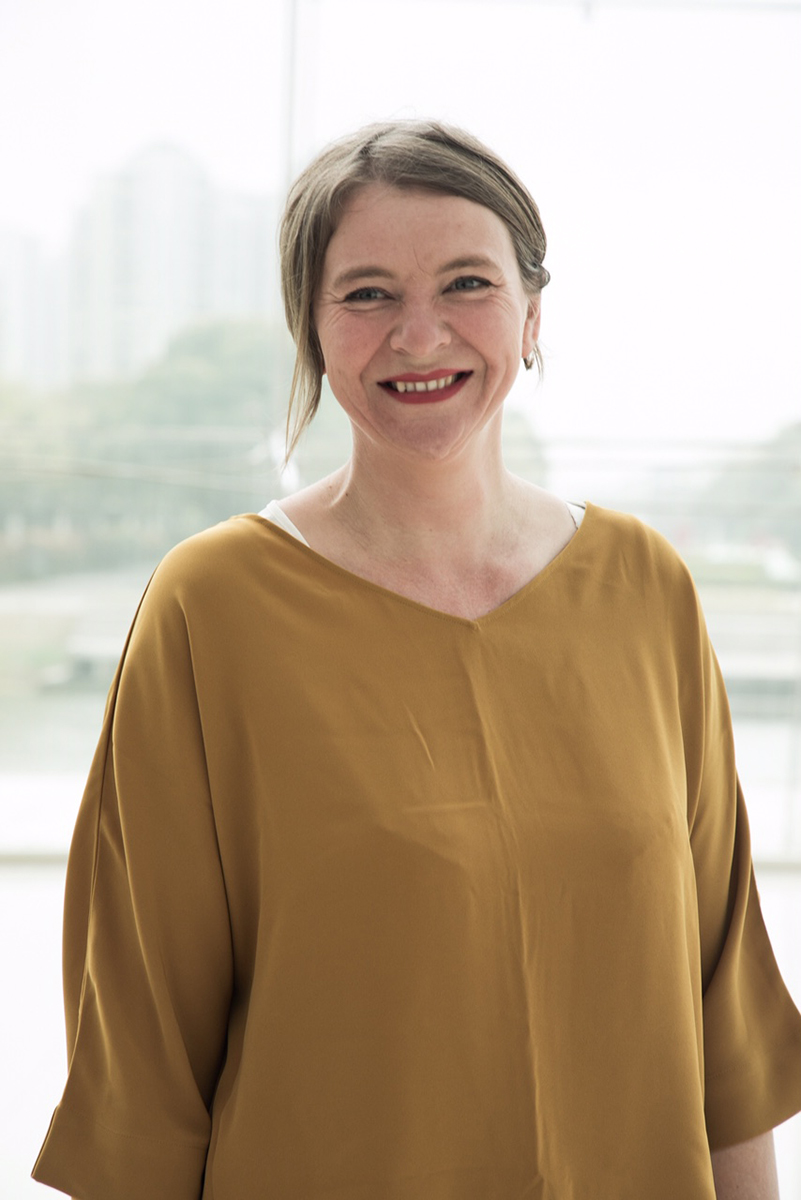 ---
OUR EXPERT'S STORY
Kate Strasdin is a senior lecturer in cultural studies at Falmouth University, a specialist visiting lecturer at the De Tao Masters Academy in Shanghai, and honorary deputy curator at the Fashion and Textiles Museum in Totnes, Devon.
Kate's first book, Inside the Royal Wardrobe, looked at the surviving garments of Queen Alexandra. She is currently working on her second book, investigating the secrets of a mid-19th-century dress diary.
Among her lectures for The Arts Society are A Royal Wardrobe Unlocked – the surviving garments of Queen Alexandra, 1863–1925 and An Easy Day for a Lady – the dress of early women mountaineers, 1850–1914.
Kate is one of the youngest practitioners of the dying art of Honiton lace.
---
Stay in touch with The Arts Society! Head over to The Arts Society Connected to join discussions, read blog posts and watch Lectures at Home – a series of films by Arts Society Accredited Lecturers, published every fortnight.
Show me another Instant Expert story.
---
Images (top to bottom): Ladies and Mountaineers on the Mer de Glace, courtesy of the Alpine Club Photo Library, London; all other images supplied by Kate Strasdin
About the Author
Become an instant expert!
Find out more about the arts by becoming a Supporter of The Arts Society.
For just £20 a year you will receive invitations to exclusive member events and courses, special offers and concessions, our regular newsletter and our beautiful arts magazine, full of news, views, events and artist profiles.
FIND YOUR NEAREST SOCIETY