7 great reasons to visit Wysing Arts Centre
7 great reasons to visit Wysing Arts Centre
For the next in our series on smaller arts sites, we visit this innovative institution in Cambridgeshire, where artists' ideas are front and centre
---
Open to visitors: Wysing's colourful entrance. Image: Wysing Arts Centre
---
Where can you find Wysing Arts Centre?
You'll find this unique site, which consists of differing buildings, including a 17th-century farmhouse and a converted hay shed, in 11 acres of land located on the edge of the village of Bourn in south Cambridgeshire. Among the woodland and open fields, the centre has artist studios, live-work spaces, an exhibition gallery and educational facilities. Allow 20 minutes to travel by car from Cambridge, or there is an hourly bus from the city, Monday to Saturday. Visiting by bicycle is actively encouraged. A cycle path runs through the villages of Barton, Comberton and as far as Toft, and there are plenty of cycle racks on site.
---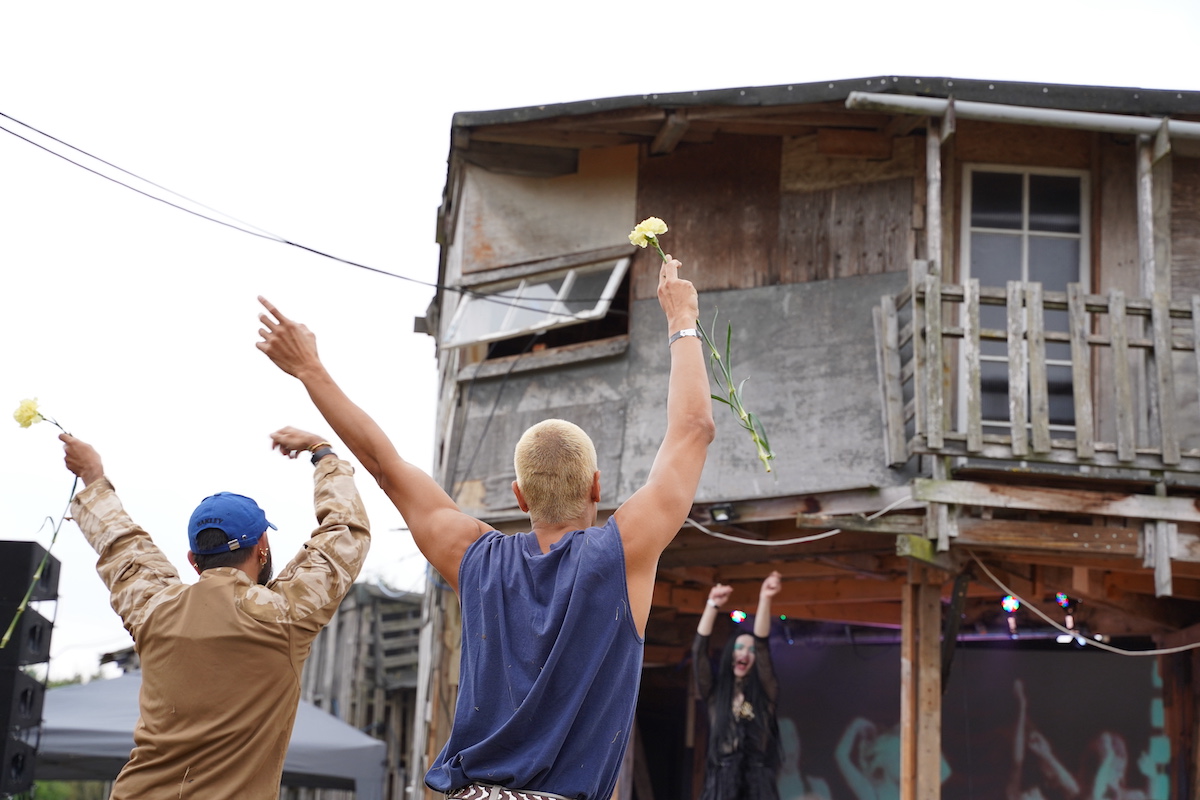 Wysing's 2021 Polyphonic Festival. Image: Chloe Page
---
Why should you visit?
Wysing's mission is to 'cultivate the freewheeling imagination', a creative and open idea that is apt for a rather experimental arts centre. Instead of a strong focus on exhibitions, it operates a broad educational programme, alongside workshops, artist residencies, festivals and retreats. It also houses specialist facilities such as a ceramics and a polyphonic studio, which are available to visiting artists and for hire. The public are welcome to walk and picnic in the grounds throughout the year, and there are also invitations to visit the regular 'open studios'.
---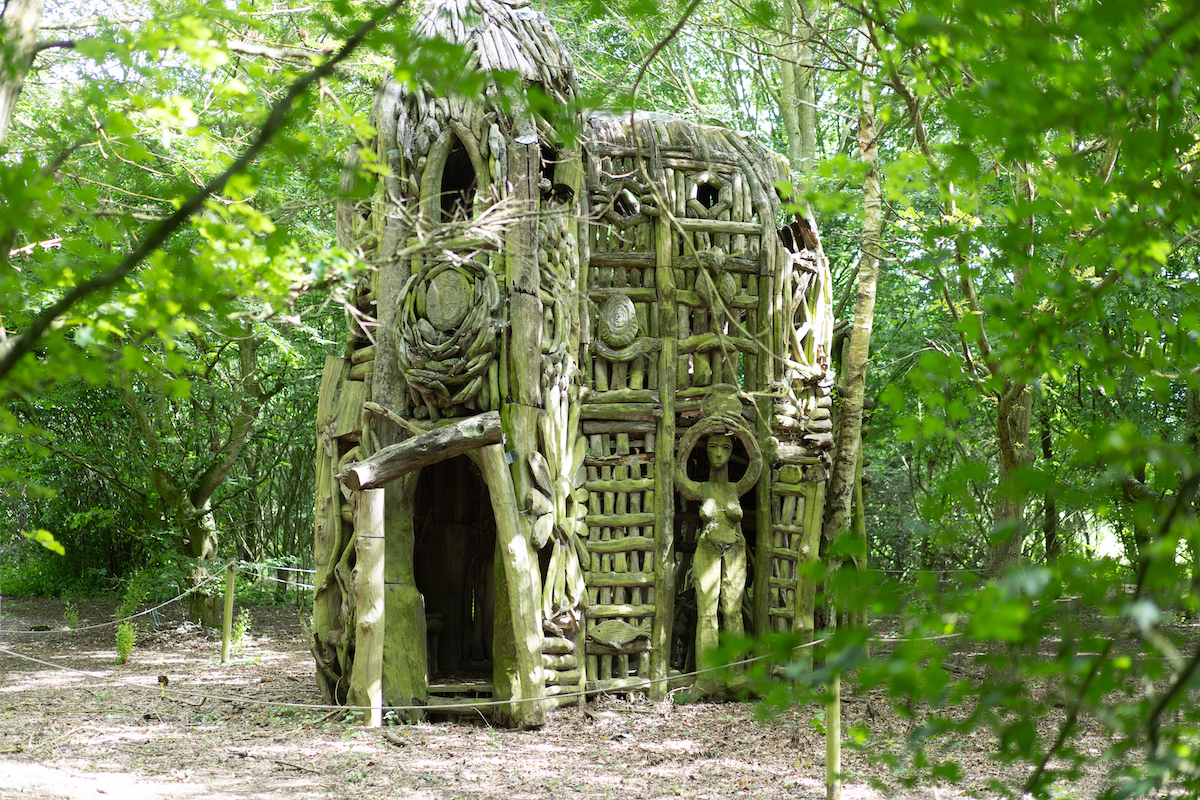 Ben Wilson's Tree Keep. Image: Lucy Rose Shaftain-Fenner
---
Which exhibits are a must-see?
Take a stroll around the site to see a huge range of outdoor sculpture hidden among the greenery, the result of artist residencies over the years. These include Berlin-based artists Folke Köbberling and Martin Kaltwasser's impressive amphitheatre, made entirely from discarded materials; Ben Wilson's Tree Keep, which was carved by hand over two years; and Rupert Norfolk's paved 'beach', which was cast from the sands of Solway Firth at low tide.
What's on soon?
The latest programme features a collaboration with St Peter's School in Huntingdon. The Polish, London-based artist Rafal Zajko was selected by 270 Year 7 students to embark on a new public art commission, which will see him work with the pupils to envisage their desires for the future. The results will be presented at the school and at Wysing Arts Centre in September.
Any particular artistic connections?
Wysing Arts Centre was founded by the artists Annie and Age Bunnetat, along with philanthropists Jenny and Terry Brooks, in 1989. Since its founding, the residency programme has hosted innovative artists and has proved something of an incubator for Turner Prize winners. Former occupants include Laure Prouvost, Elizabeth Price, Charlotte Prodger and Tai Shani.
---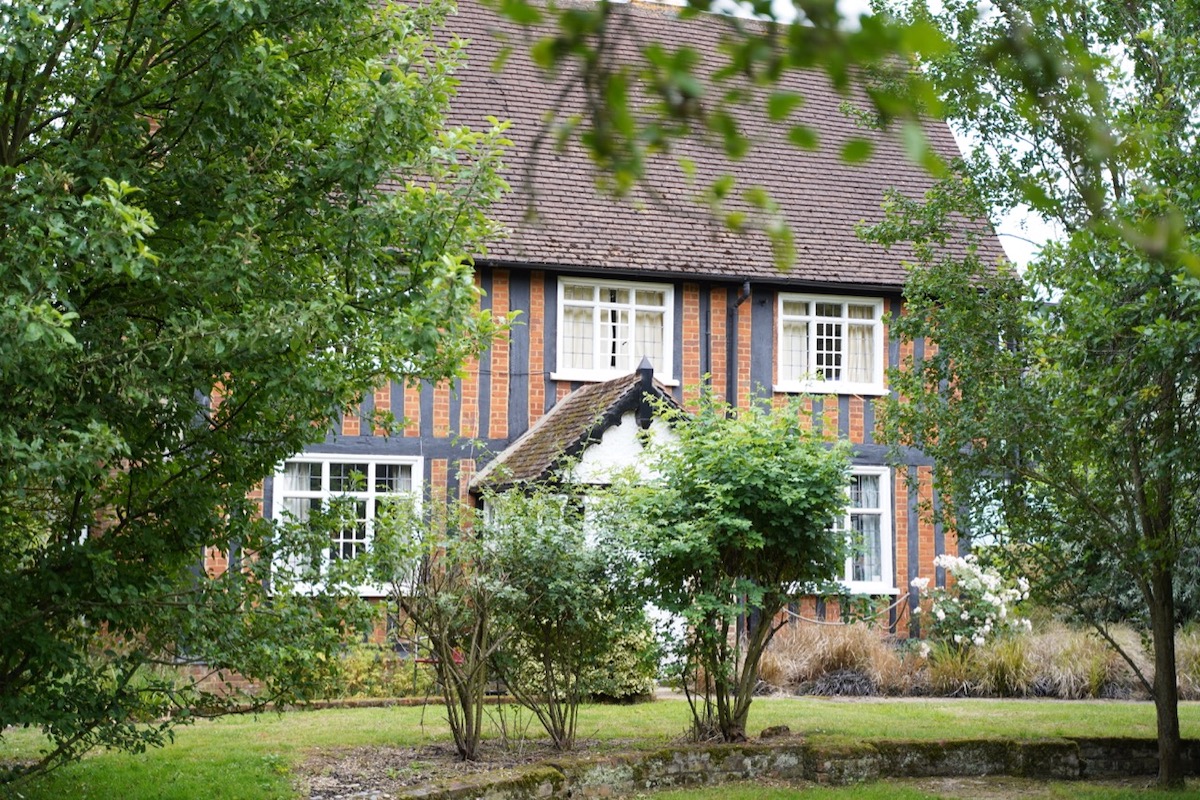 The original 17th-century farmhouse at Wysing Arts Centre
---
Make a day of it!
After you've explored all the site has to offer (including the old farmhouse, above), why not head into the village of Bourn? The Cambourne Discovery Map suggests a number of walks through the nature reserve, which take in one of the oldest windmills in Europe (dating from 1636) and several local churches. Alternatively, head into Cambridge and pay a visit to the Fitzwilliam Museum, filled with art and antiquities, or Kettle's Yard, an ode to Modernism situated in a former terrace of modest cottages.
---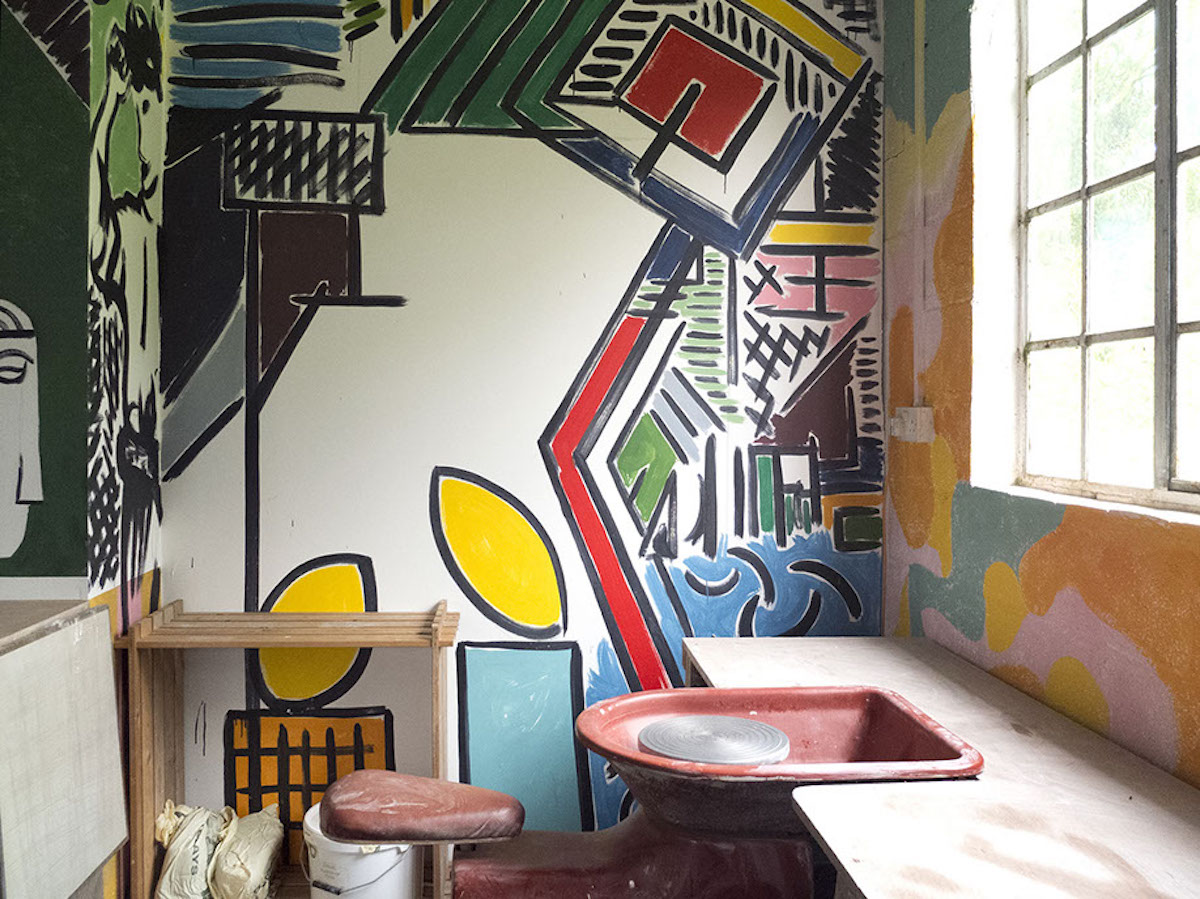 An interior view of the colourful Grantchester Pottery. Image: The Grantchester Pottery
---
Here's a fun fact…
The Grantchester Pottery was founded at Wysing in 2011 by painter Phil Root and sculptor Giles Round, inspired by decorative arts studios such as the one-time Bloomsbury Omega Workshop. The pair still operate out of Wysing, producing beautiful wares and public art projects. The studio itself is adorned with brilliant Modernist murals, which have more than a touch of the Bloomsbury Group about them.
---
Find out more at wysingartscentre.org
Going local
Do you live close by – then why not join the local Arts Society?
Local Societies include:
The Arts Society Cambridge – tascambridge.org.uk
The Arts Society Granta – theartssocietygranta.org.uk
The Arts Society South Cambs – theartssocietysouthcambs.org.uk
The Arts Society Huntingdonshire – huntsarts.org
Upcoming lectures include Art After Windrush on 21 September with Barry Venning (organised by The Arts Society South Cambs) and Sir Christopher Wren with Jo Walton on 12 October (organised by The Arts Society Cambridge).
About the Author
Holly Black
is an arts and culture writer
Become an instant expert!
Find out more about the arts by becoming a Supporter of The Arts Society.
For just £20 a year you will receive invitations to exclusive member events and courses, special offers and concessions, our regular newsletter and our beautiful arts magazine, full of news, views, events and artist profiles.
FIND YOUR NEAREST SOCIETY