7 amazing reasons to visit Kettle's Yard in Cambridge
7 amazing reasons to visit Kettle's Yard in Cambridge
When the founder of Kettle's Yard, Jim Ede, originally conceived his idea for a home that was also a gallery, he wanted 'a living place where works of art could be enjoyed…'. Today, the once tumbledown cottages he purchased in 1956 are a key location on the arts map
--- An exterior view of Kettle's Yard. Image: Paul Allitt
---
Where can you find Kettle's Yard?
Situated in Cambridge's historic centre, Kettle's Yard is easily reached by train, bus and car (not to mention bicycle, which many locals prefer). Beyond the famed spires of the university, the site was originally four workers' cottages, which were then restored and substantially remodelled.
---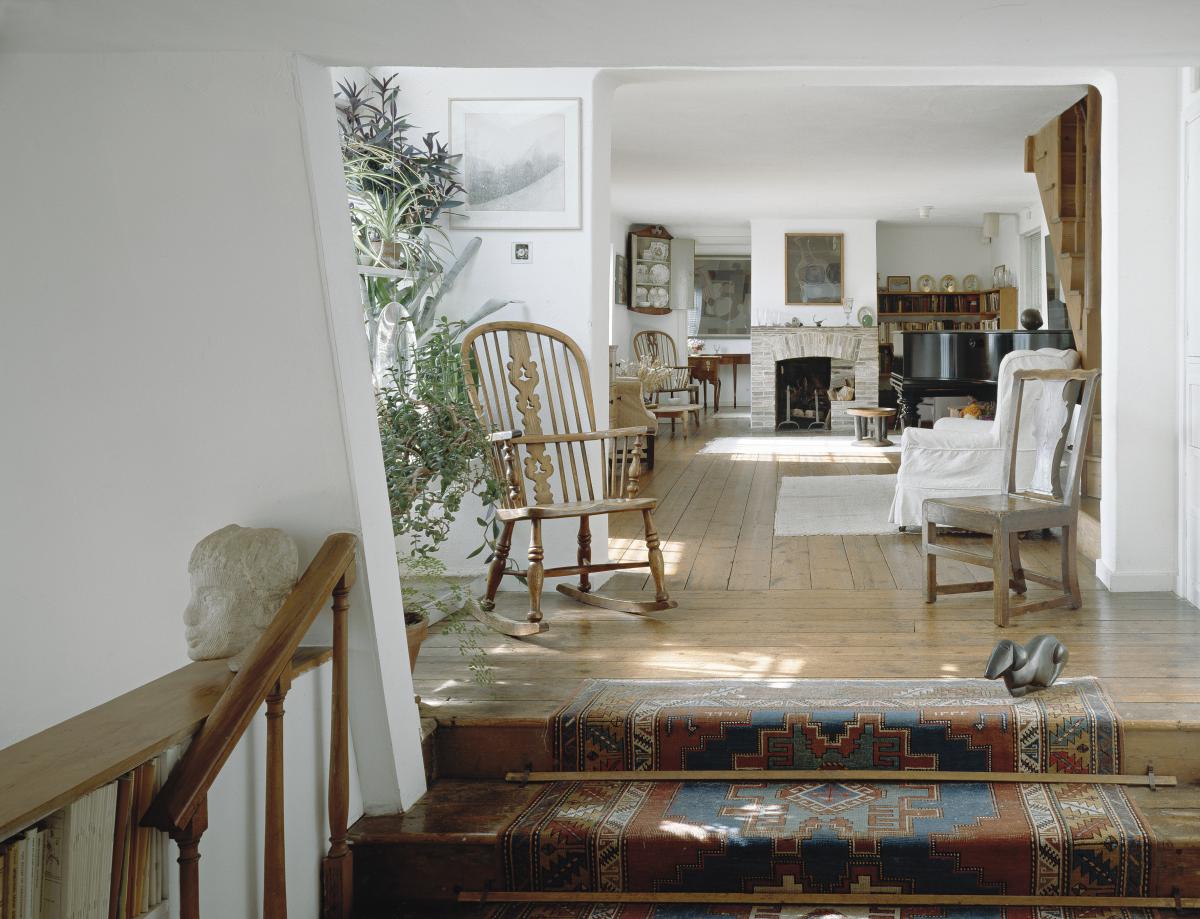 Half gallery, half home: an interior view of Kettle's Yard. Image: Paul Allitt
---
Why should you visit?
This remarkable 'house museum' and gallery is unique in the fact that its founders, Jim and Helen Ede, still lived in the property when it first opened to the public in the 1960s. Every afternoon, during term time, they had an 'open house', with Jim personally guiding visitors around. The pair were entrenched in the art world; Jim held a curatorial post at the Tate and Helen had taught art. They were also known for their friendships with artists, and for throwing wonderful concerts and parties. In 1966 they gave the house and its contents to the University of Cambridge. Today, as well as taking in the atmospheric delights of the couple's original living spaces, visitors can enjoy temporary exhibitions housed within an extension, designed by Jamie Fobert Architects, which opened in 2018.
---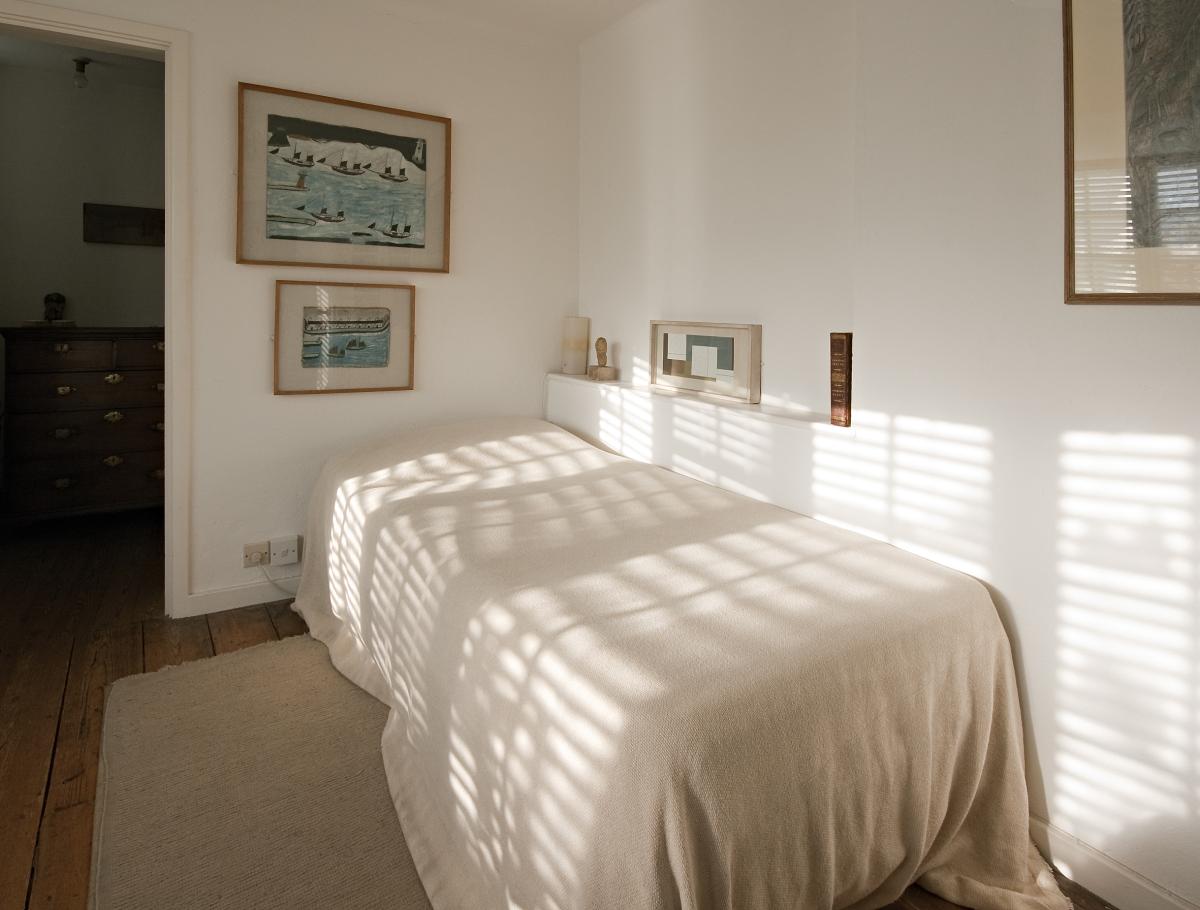 Jim Ede's modest bedroom, with works by Alfred Wallis on the wall. Image: Paul Allitt
---
Which exhibits are a must-see?
Take a guided tour of the house to learn how Jim and Helen Ede amassed their incredible collection of 20th-century Modernist art. It includes works by Alfred Wallis, Henry Moore, Barbara Hepworth, LS Lowry and Joan Miró. And be sure to ring the bell as you enter. The unassuming pull cord was designed by Constantin Brâncuși.
---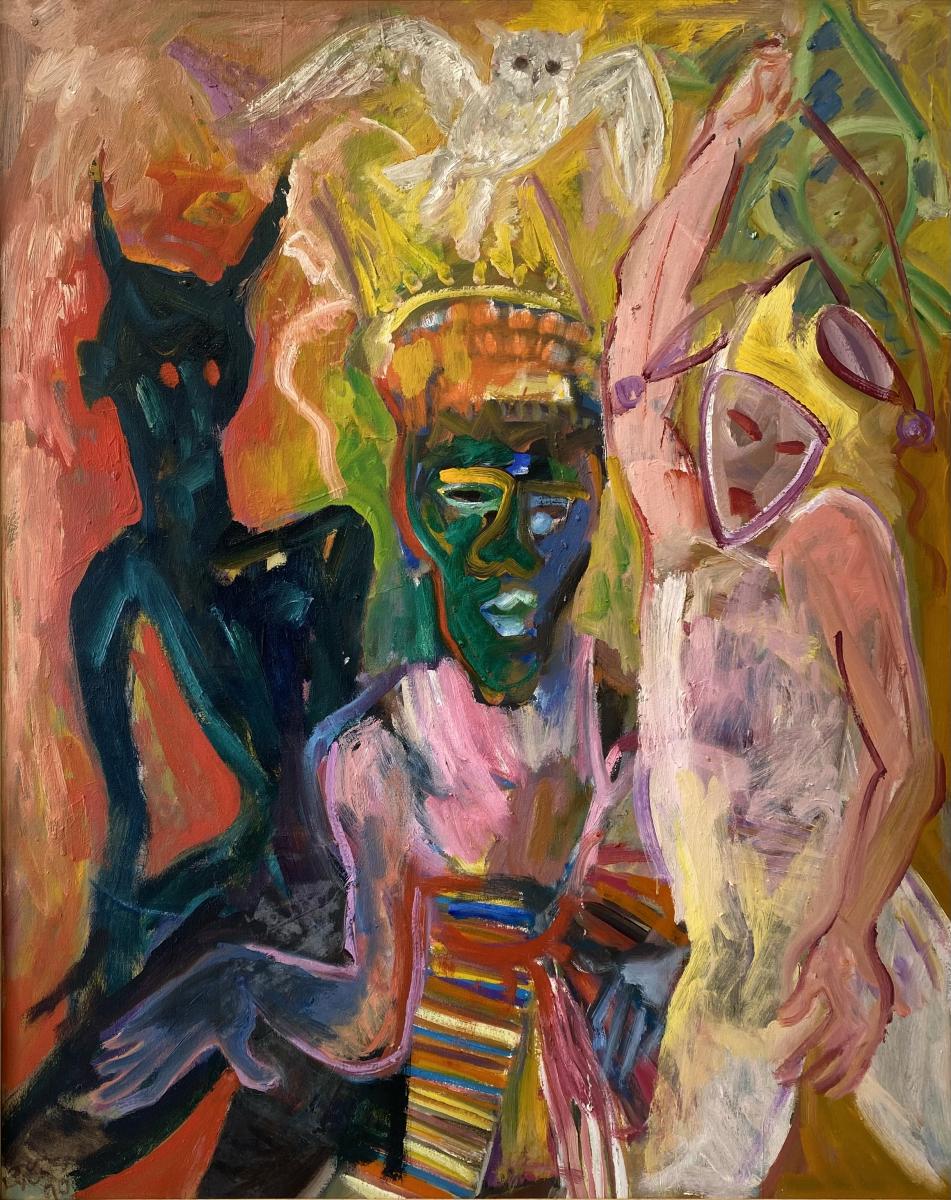 Mama Look A Mas Passin, 1990, by John Lyons. Courtesy the artist
---
What's on this month?
The latest temporary exhibition (until 19 February) is Paint Like the Swallow Sings Calypso, which features art inspired by the concept of carnival. Curated by artists Paul Dash, Errol Lloyd and John Lyons, it includes not only European interpretations of masquerades and festivals but the importance of carnival in the Caribbean and its diaspora. Expect to see connections between the act of gathering, dance, ritual and folklore. Looking ahead, make a note of an upcoming show, opening 4 March. The touring exhibition Lucie Rie: The Adventure of Pottery – a rare chance to view the pioneer potter's work from a period covering six decades – will be on until 25 June.
---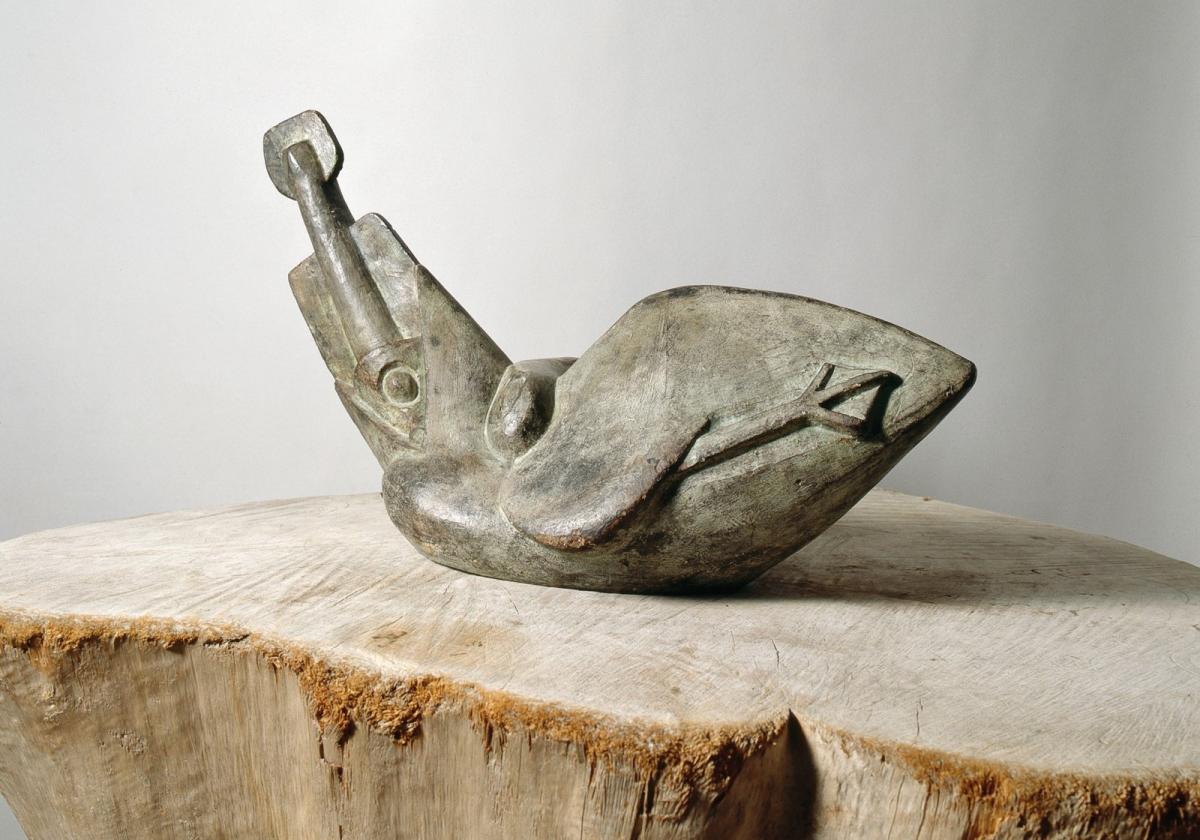 Bird Swallowing a Fish, 1914, by Henri Gaudier-Brzeska
---
Any artistic connections?
Beyond the best-known stars of 20th-century Modernism, Kettle's Yard features a remarkable collection of sculptures and works on paper by Henri Gaudier-Brzeska. This French trailblazer died tragically young in World War I, aged just 23, and was all but forgotten until Jim Ede acquired his archive and wrote a bestselling biography (republished in 1931 as Savage Messiah). Jim acquired almost the entire output of the artist in 1927, and you can see works on display in the attic gallery.
Make a day of it
There is no shortage of fantastic things to see and do in Cambridge. Why not head to The Fitzwilliam Museum to see a collection that spans antiquity to contemporary masters? Or, for something smaller but equally extraordinary, book to visit David Parr House (guided tours only, Thursdays and Saturdays). This is another (much smaller) fascinating house museum, which was recently restored with the help of volunteers from local Arts Societies. The incredible interiors are the result of over 40 years of obsessive painting by Parr, a Victorian decorative artist.
Here's a fun fact…
Jim Ede specified that a fresh lemon must always be present in a pewter bowl in the living room, so that it draws the eye towards a nearby painting by Alfred Wallis. Apparently, a Kettle's Yard employee causes havoc at the local supermarket on a weekly basis, as they hunt for the perfect citrus.
---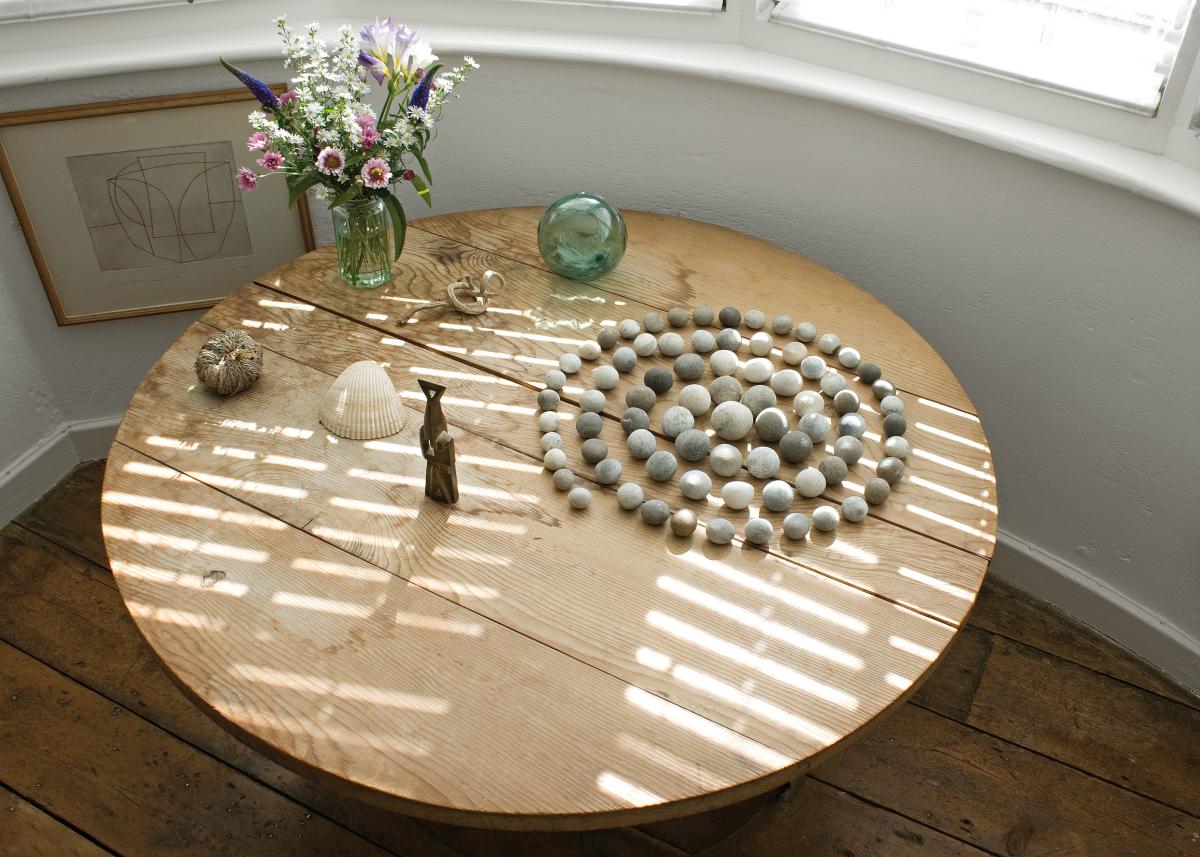 The simple beauty of the pebble; a typical Kettle's Yard arrangement by Jim Ede. Image: Paul Allitt
---
Find out more
Going local
Do you live close by – then why not join the local Arts Society?
The Arts Society Cambridge tascambridge.org.uk
The Arts Society Granta theartssocietygranta.org.uk
The Arts Society South Cambs – theartssocietysouthcambs.org.uk
Exciting upcoming lectures include The Music of the Caribbean by Graham Jones, organised by The Arts Society South Cambs, and Shoes in Art by Mary Alexander, with The Arts Society Cambridge.
The Arts Society Lectures on Kettle's Yard
The Arts Society lecturer Sarah Burles is delivering lectures on Kettles Yard: A Masterpiece of Curatorship on the 29th June with The Arts Society Woburn and the 6th July with The Arts Society Hamburg.
The Arts Society Woburn theartssociety.org/woburn-area
The Arts Society Hamburg theartssociety.org/hamburg
About the Author
Holly Black
An arts and culture writer
Become an instant expert!
Find out more about the arts by becoming a Supporter of The Arts Society.
For just £20 a year you will receive invitations to exclusive member events and courses, special offers and concessions, our regular newsletter and our beautiful arts magazine, full of news, views, events and artist profiles.
FIND YOUR NEAREST SOCIETY