7 amazing reasons to visit… Charleston
7 amazing reasons to visit… Charleston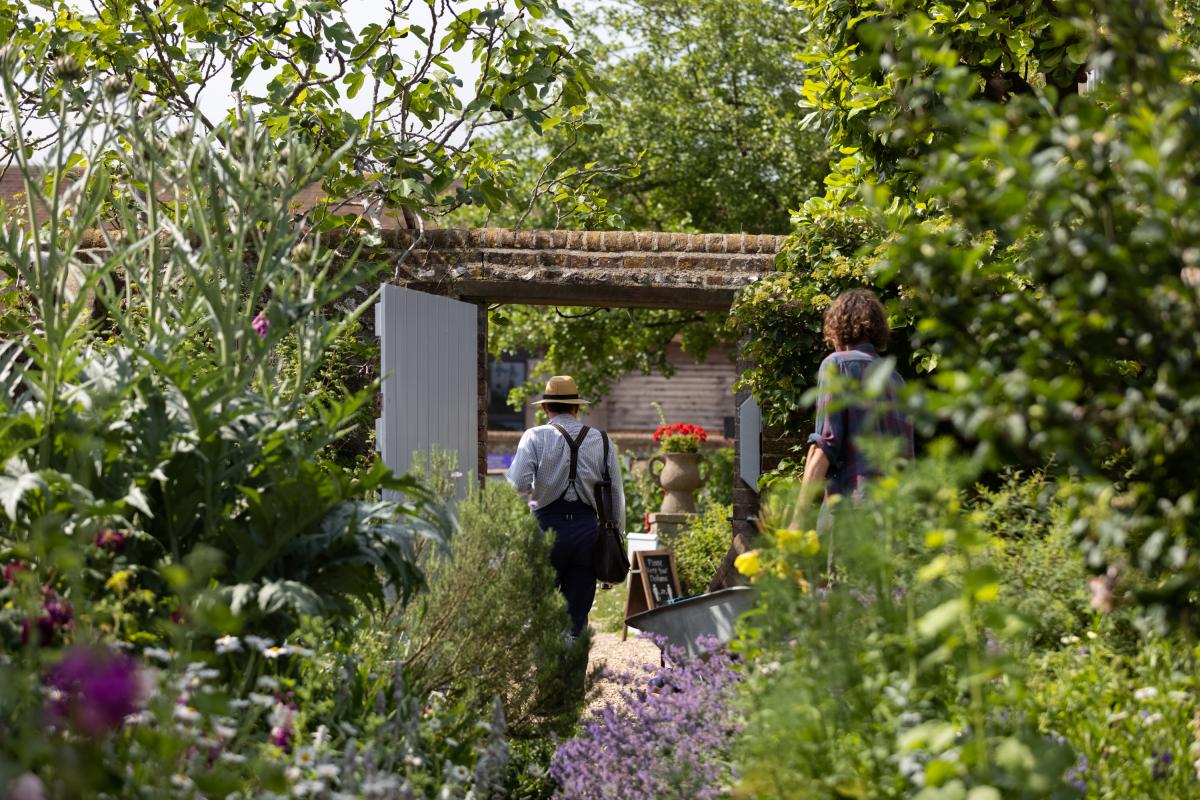 James Ratchford/© The Charleston Trust
---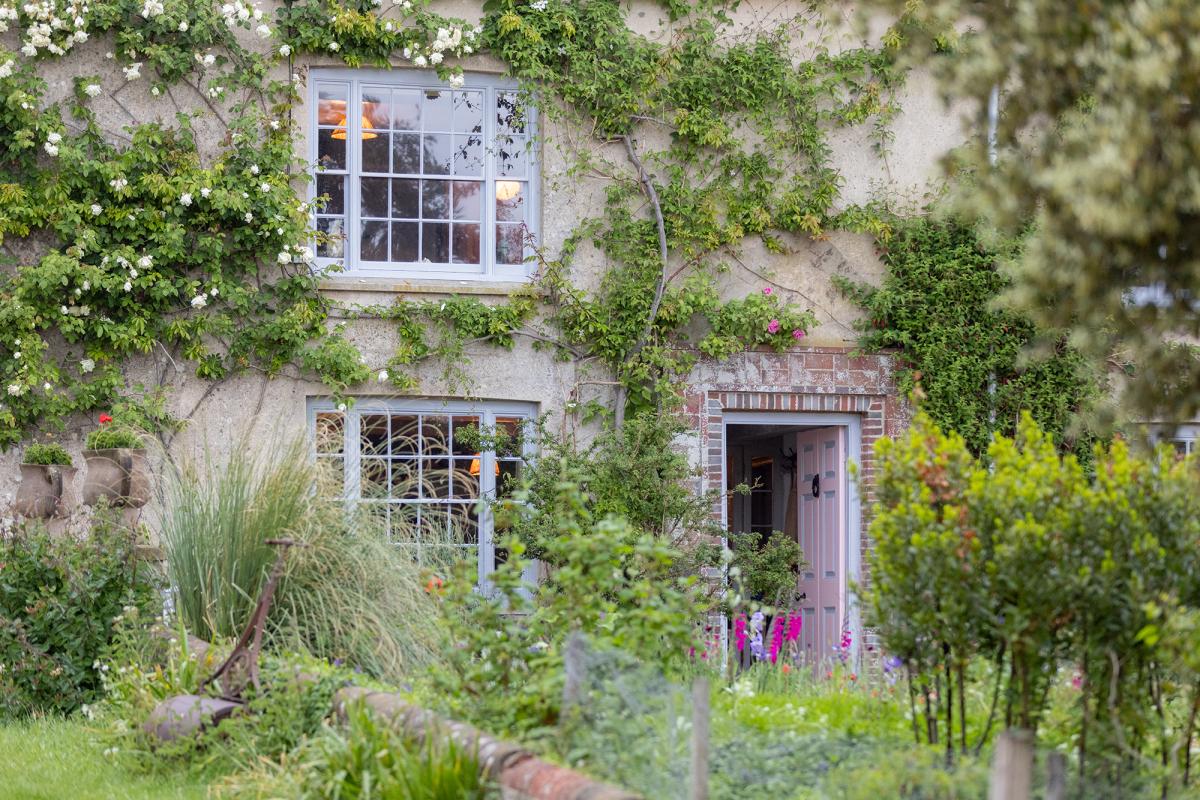 The mellow exterior of Charleston James Ratchford/© The Charleston Trust
---
Where can you find it?
Charleston sits surrounded by the rolling hills of the South Downs National Park. A beautiful, secluded farmhouse, it is found between the historic town of Lewes and tiny medieval villages such as Alfriston. With such a peaceful location, it's no wonder that the Bloomsbury Group found refuge here during World War I.
---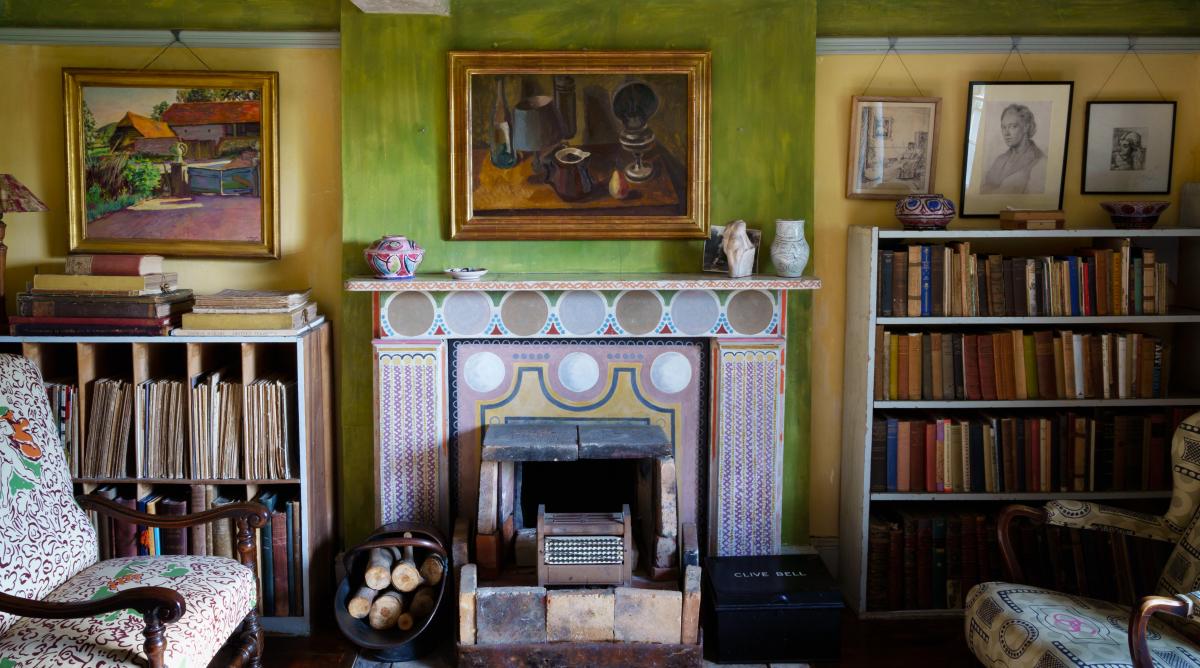 Clive Bell's study at Charleston James Bellorini/© The Charleston Trust
---
Why should you visit?
What might first appear as a traditional country home is in fact an immersive work of art, filled with the avant-garde modernism of the Bloomsbury Group. As the former home of Vanessa Bell and Duncan Grant, it became a hotbed of creativity, with visits from Virginia and Leonard Woolf, Clive Bell, Roger Fry and more.
Visitors can take a guided tour of the house, which is filled with colourful murals, paintings, ceramics, textiles and more. This artistry exploded the traditional principles of art and design at the outset of the 20th century. Beyond the original house, enjoy the walled gardens, filled with sculpture, and the recently restored Threshing Barn and Hay Barn, both of which feature temporary exhibitions and a permanent display of the Famous Women Dinner Service, a 50-piece set commissioned by Sir Kenneth Clark in 1932.
---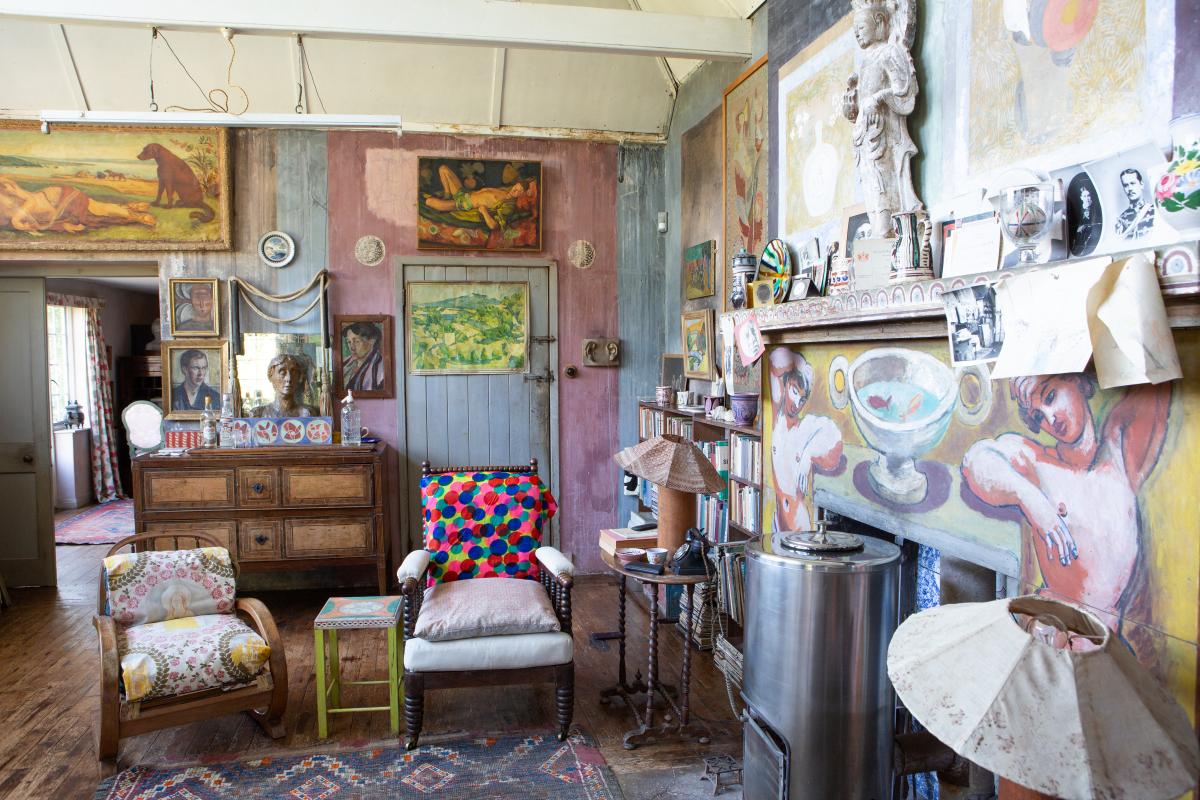 Duncan Grant's studio Lee Robbins/© The Charleston Trust
---
Which exhibits are a must-see?
Grant's studio is undoubtedly a highlight. So atmospheric, it feels as if the artist has just left the room for a moment. Sculptures, paintbrushes, easels and a fabulously eccentric fireplace give a sense of how these pioneering modernists would have lived and worked. Elsewhere, look out for a very special mural: an ode to Henry the lurcher.
---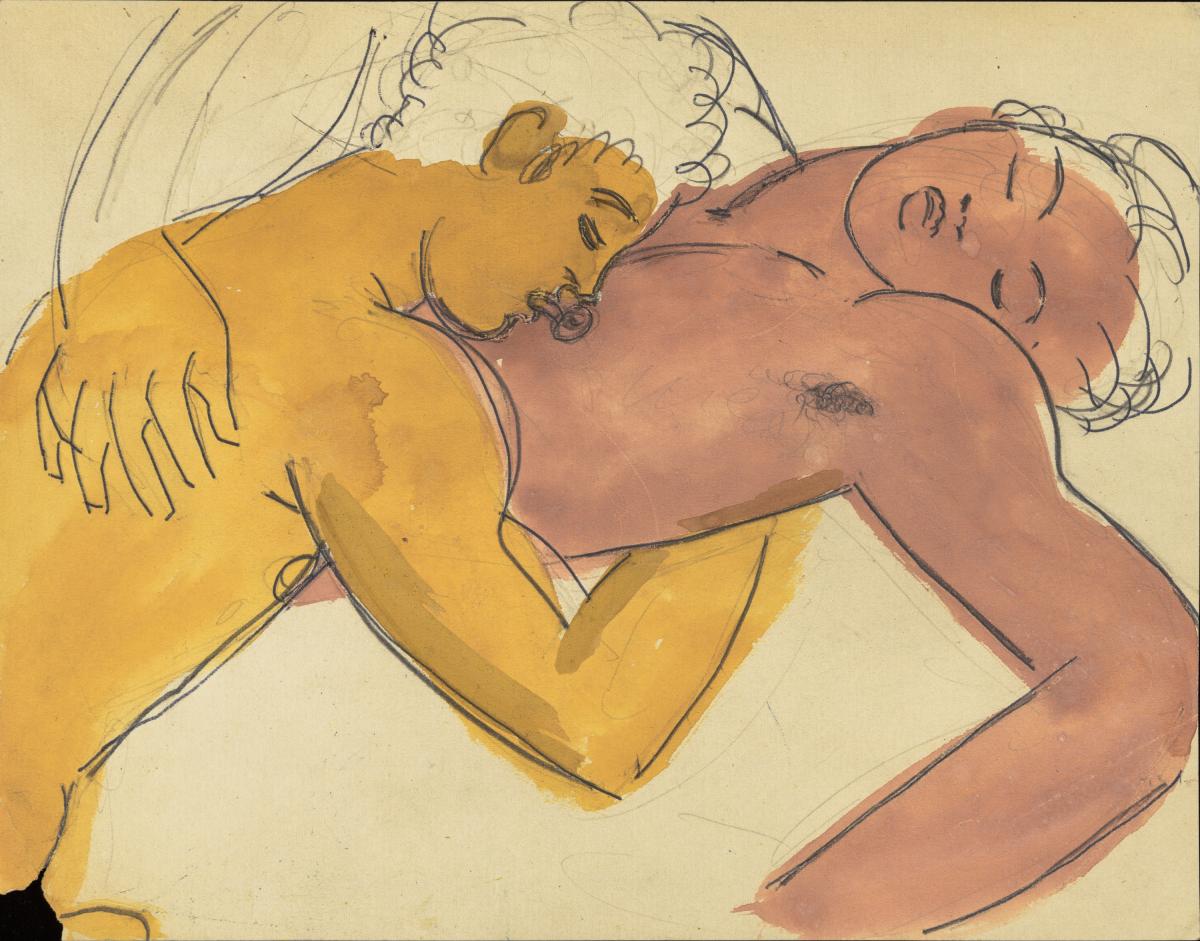 Untitled Drawing, c.1946–59, Duncan Grant, on show in Very Private? The Charleston Trust © The Estate of Duncan Grant, licensed by DACS 2022
---
What's on this month?
The exhibition Very Private? runs until 12 March 2023. It features a series of erotic drawings made by Grant, which only recently came to light, having been previously kept secret and passed between friends and lovers. The works are shown alongside contemporary responses to them, from artists such as Somaya Critchlow, Harold Offeh and Tim Walker.
Also open, and running until 12 March 2023, is Linder: A Dream Between Sleeping and Waking, an exciting new installation from this extraordinarily creative artist (see our past interview with her from The Arts Society Magazine). Here she combines a series of objects alongside new and existing works, to create a multi-sensory collage connecting with Grant, his work and Charleston.
---
Any artistic connections?
Apart from the Bloomsbury set themselves, the house is filled with other works by artistic greats such as Pablo Picasso, Aubrey Beardsley, André Derain, Paul Signac and more.
---
Vanessa Bell and Duncan Grant visiting nearby Asheham House, now no longer there © The Charleston Trust
---
Make a day of it
It's easy to see what drew Bell and Grant to the area: the light alone is such that artists still gather here. Today, you are spoilt for choice for other things to do in this part of the country. While Charleston's on-site café, Caccia & Tails, focuses on Italian and Genovese food, why not sample some English wine at the nearby Rathfinny Estate?
Other sites of interest include Berwick Church, which features more murals by Bell and Grant, and Monk's House, Virginia Woolf's country home, today run by the National Trust, which is within walking distance (check in advance for opening hours). Visiting in the summer? Then you could always book tickets to Glyndebourne for an opera experience like no other.
---
Here's a fun fact…
The first-ever Picasso to enter a British private collection was purchased by Vanessa Bell's husband, Clive, and hung on the wall of the garden room at Charleston. It remained in the house until they were forced to sell it in 1957 – but not before they painted a copy to replace it.
---
Find out more
• Charleston: charleston.org.uk
• Monk's House: nationaltrust.org.uk/monks-house
• Rathfinny Estate: rathfinnyestate.com
• Berwick Church: berwickchurch.org.uk
• Glyndebourne: glyndebourne.com
Going local
Do you live close by? Then why not join the local Arts Society? Local Societies include:
• Eastbourne: theartssociety.org/eastbourne
• Uckfield, Lewes & Newick: theartssociety.org/uckfield-lewes-newick
• Wealden Heathfield: theartssocietywealden.org.uk
• Brighton & Hove: theartssociety.org/brighton-hove
• Ashdown Forest: theartssociety.org/ashdown-forest
Exciting upcoming events include a lecture on the extraordinary painter Laura Knight, organised by Brighton & Hove, and another on exploring the art of the cartoon, organised by Eastbourne.
---
About the Author
Holly Black
Holly Black is an arts and culture writer
Become an instant expert!
Find out more about the arts by becoming a Supporter of The Arts Society.
For just £20 a year you will receive invitations to exclusive member events and courses, special offers and concessions, our regular newsletter and our beautiful arts magazine, full of news, views, events and artist profiles.
FIND YOUR NEAREST SOCIETY