The world of Pierre Bonnard in five paintings
The world of Pierre Bonnard in five paintings
15 Feb 2019 - 10:30 BY The Arts Society
Pierre Bonnard is largely regarded as a painter's painter. The French post-impressionist might not be as well-known as his great friend Henri Matisse, but he shared a similar mastery of colour, which brought domestic interiors, portraits and luscious landscapes to life. In the biggest UK show to be mounted in 20 years, Tate Modern brings together masterpieces and lesser-known works alike. Here are some of the finest examples, which offer a window into Bonnard's world.
---
Coffee, 1915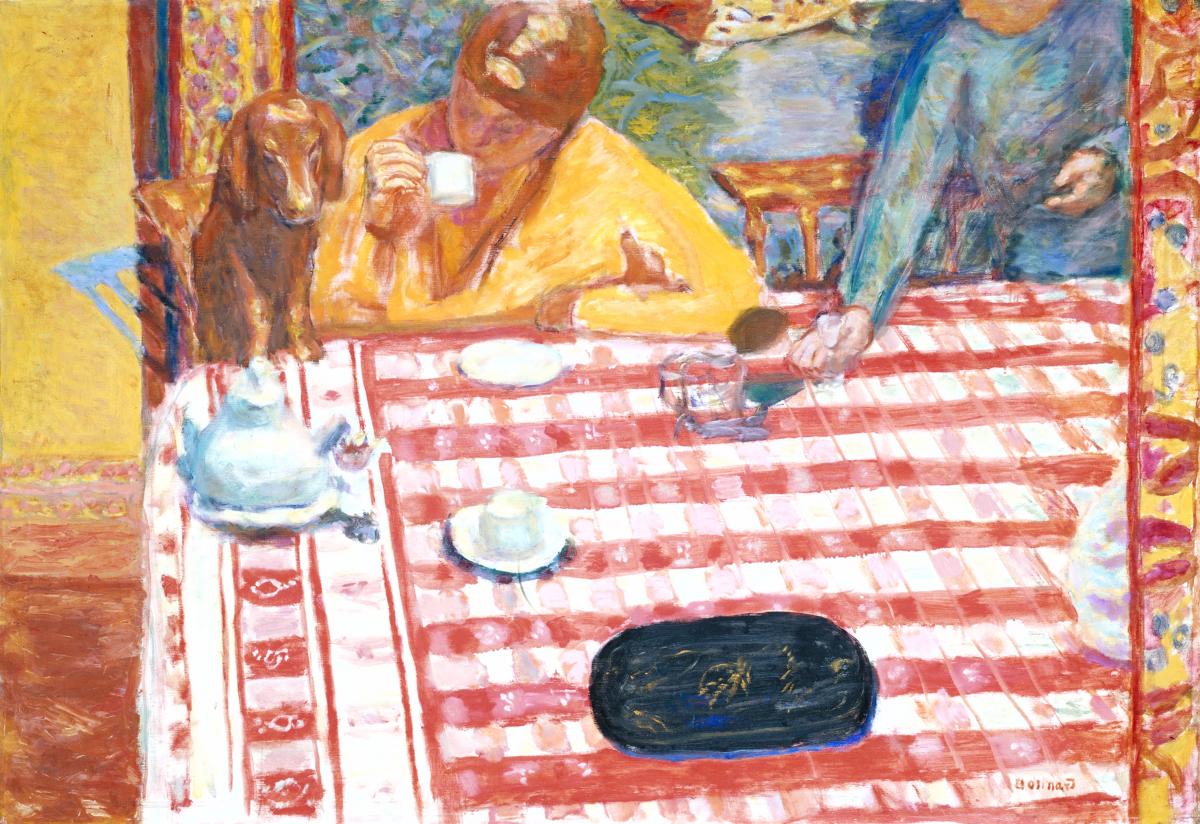 Tate
This unusual composition of the artist's wife, Marthe, relaxing with her dog is taken up largely by the chequered tablecloth, with another faceless woman barely distinguishable from the painting behind her. Bonnard often stated that he wanted his work to evoke the hazy nature of a memory, and here it is as if we are reliving the artist's own position, sitting across from his subjects.
---
Nude Crouching in the Tub, 1918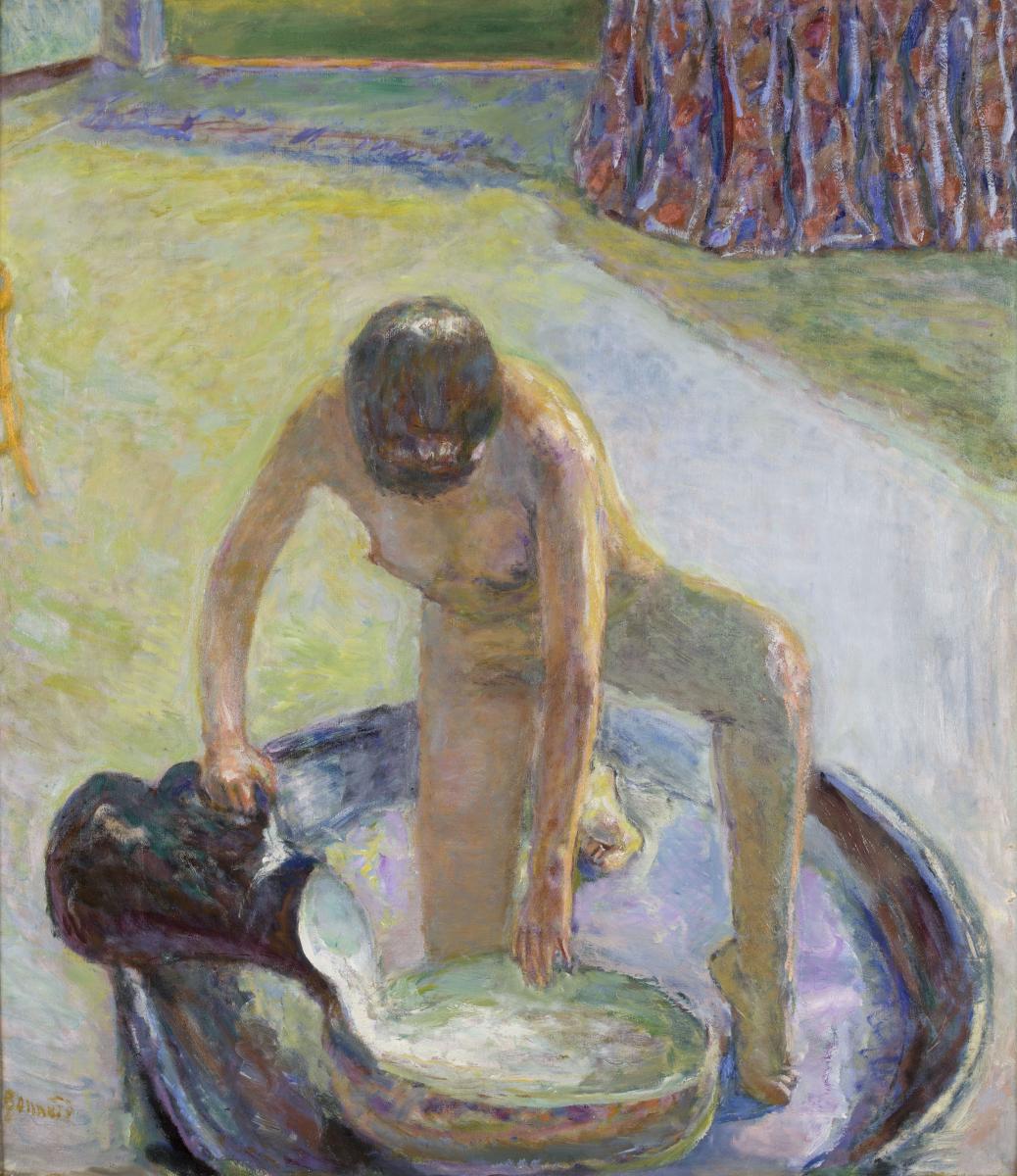 Photo © Musée d'Orsay, Dist. RMN-Grand Palais/Patrice Schmidt
Throughout Bonnard's career, Marthe was his most constant and favourite model, and satiated his fascination with depicting the female nude. He sought to present the body in motion while carrying out everyday domestic activities, such as bathing. Here, she seems undisturbed by this moment of intrusion, at least for the moment.
---
Bowl of Milk, 1919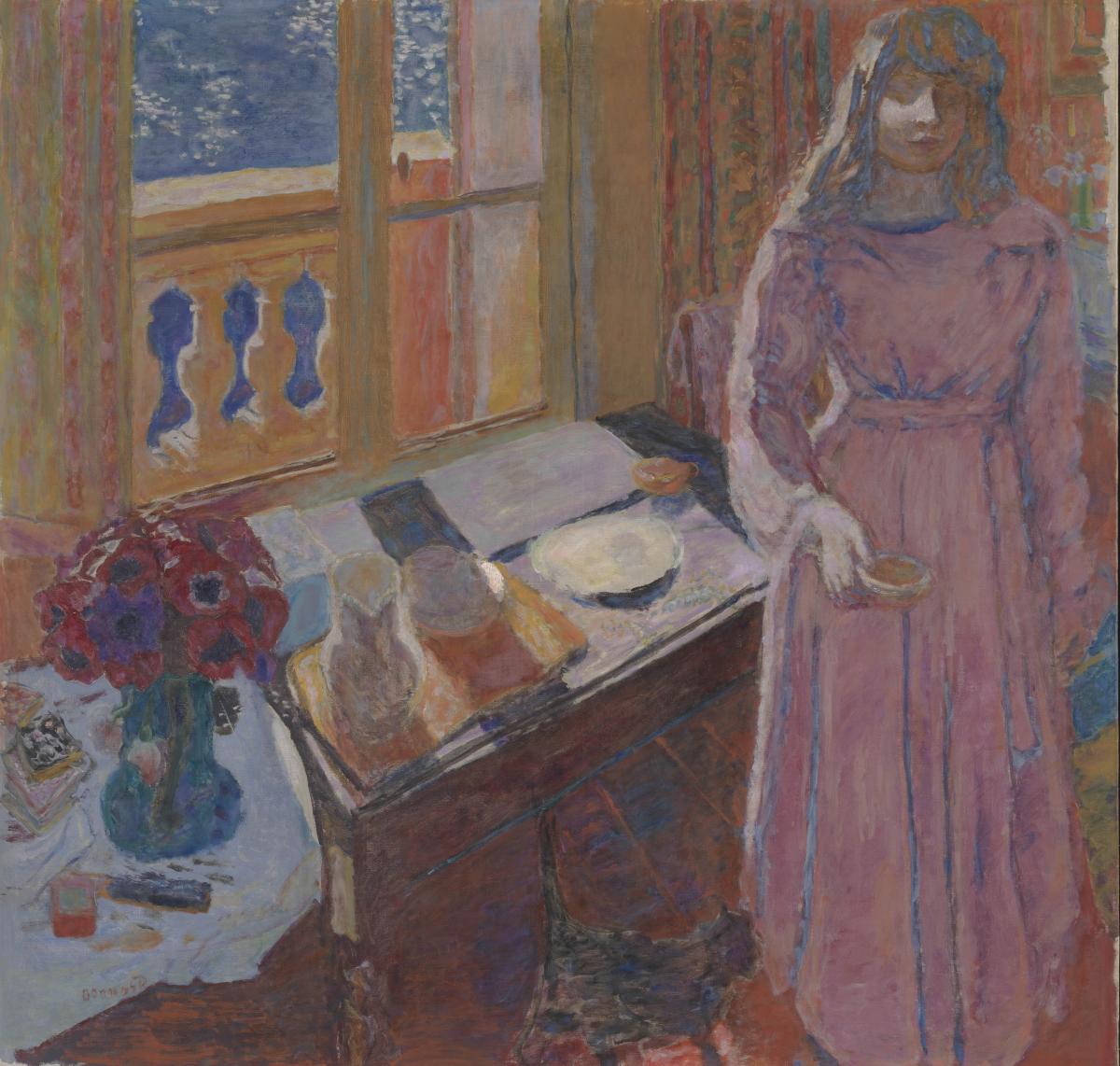 Tate
This shadowy interior holds a mysterious intensity that is not in line with most of his more realistic interpretations. The strange woman, with a cat at her feet, seems disconnected from the scene. Bonnard was part of Les Nabis, a group that placed emphasis on symbolism, despite the fact he was more fascinated with recreating everyday life. In this instance, a more mystic, dreamlike quality permeates.
---
The Window, 1925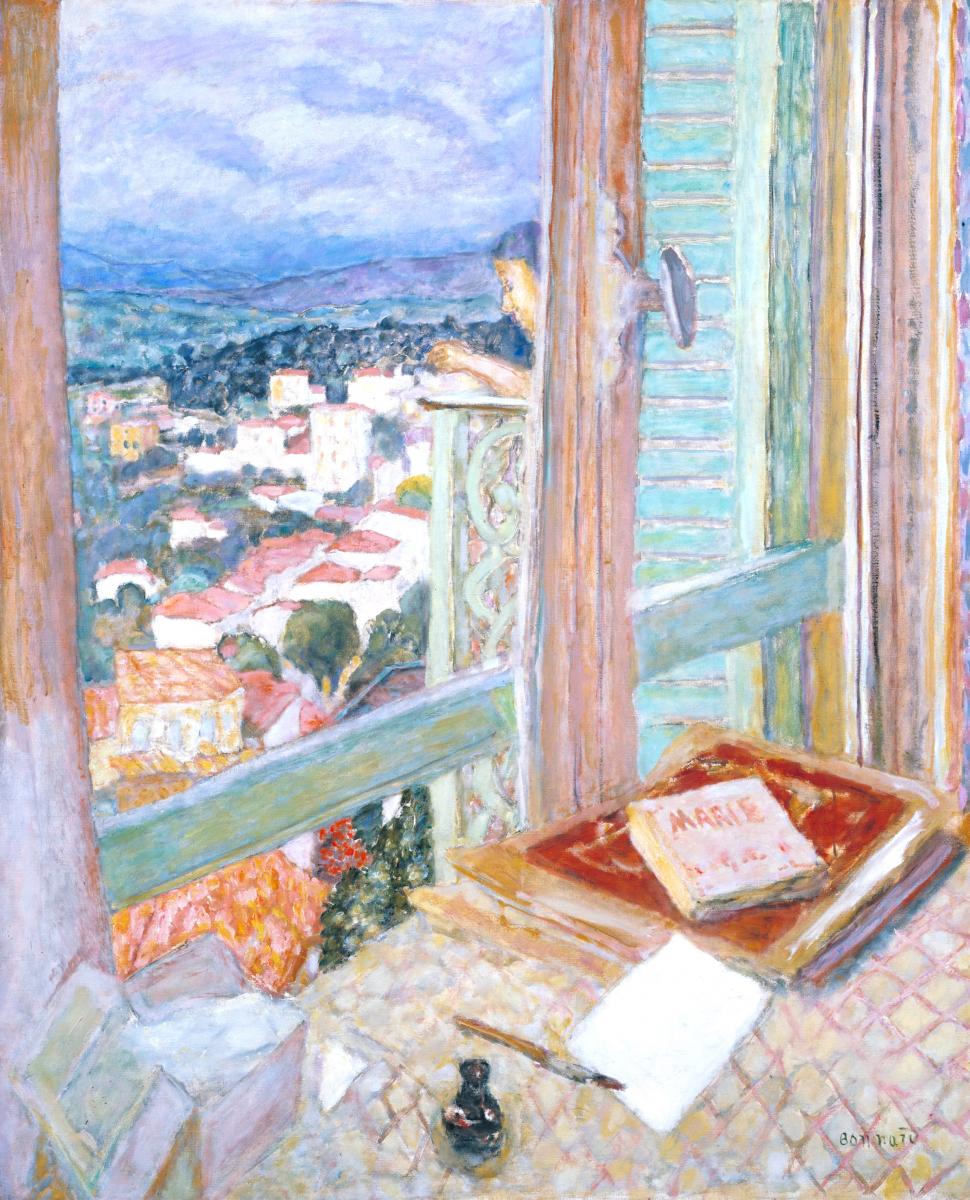 Tate
Bonnard captures the abundant light that penetrates the interior and exterior of his rented apartment in Le Cannet, in the south of France, perfectly conveying the balmy heat. The novel Marie by Peter Nansen, for which Bonnard produced the illustrations, rests on the table.
---
The Studio with Mimosa 1939-46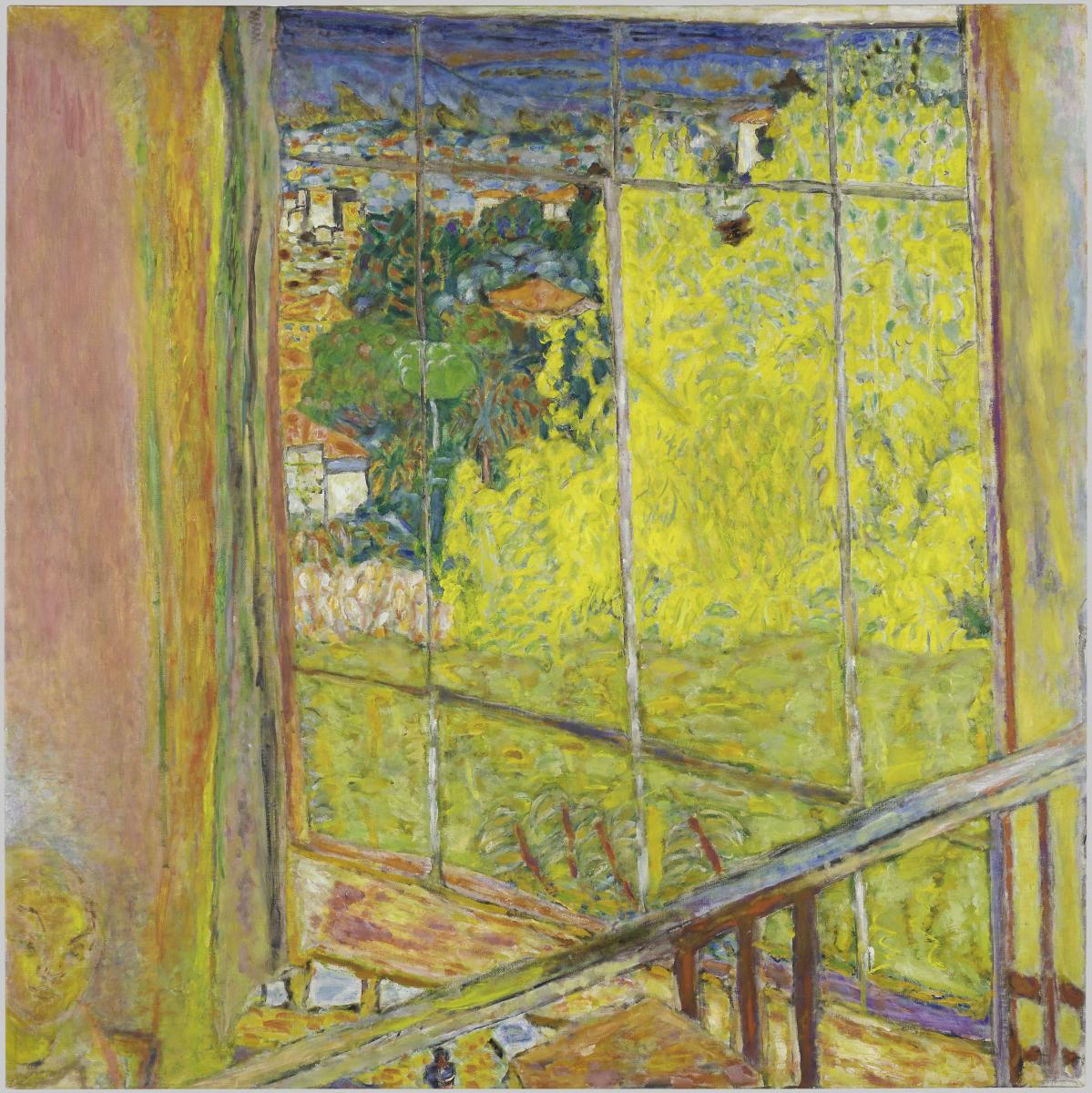 Photo © Centre Pompidou, MNAM-CCI, Dist. RMN-Grand Palais
Bonnard developed a process of reimagining through memory, which culminated in increasingly abstract compositions. In this instance the impossible intensity of his yellow palette draws focus to the acute lines formed by the window and bannister, bringing your eye to the luscious greenery beyond.
---
SEE

Pierre Bonnard: The Colour of Memory, at Tate Modern until 6 May. tate.org.uk
SIGN UP

For our monthly free newsletter, full of more stories and news on latest events and exhibitions, at theartssociety.org/signup
Become an instant expert!
Find out more about the arts by becoming a Supporter of The Arts Society.
For just £10 a year you will receive invitations to exclusive member events and courses, special offers and concessions, our regular newsletter and our beautiful quarterly arts magazine, full of news, views, events and artist profiles.
FIND YOUR NEAREST SOCIETY