Witness the work of female makers this International Women's Day
Witness the work of female makers this International Women's Day
8 Mar 2021 - 09:00 BY Holly Black
While it might not be possible to visit museums and galleries just yet, why not take the opportunity to seek out incredible sculpture al fresco? From Barbara Hepworth to Heather Phillipson, there are plenty of opportunities to see incredible works of art made by women across the country. Here are a few of our favourites.
---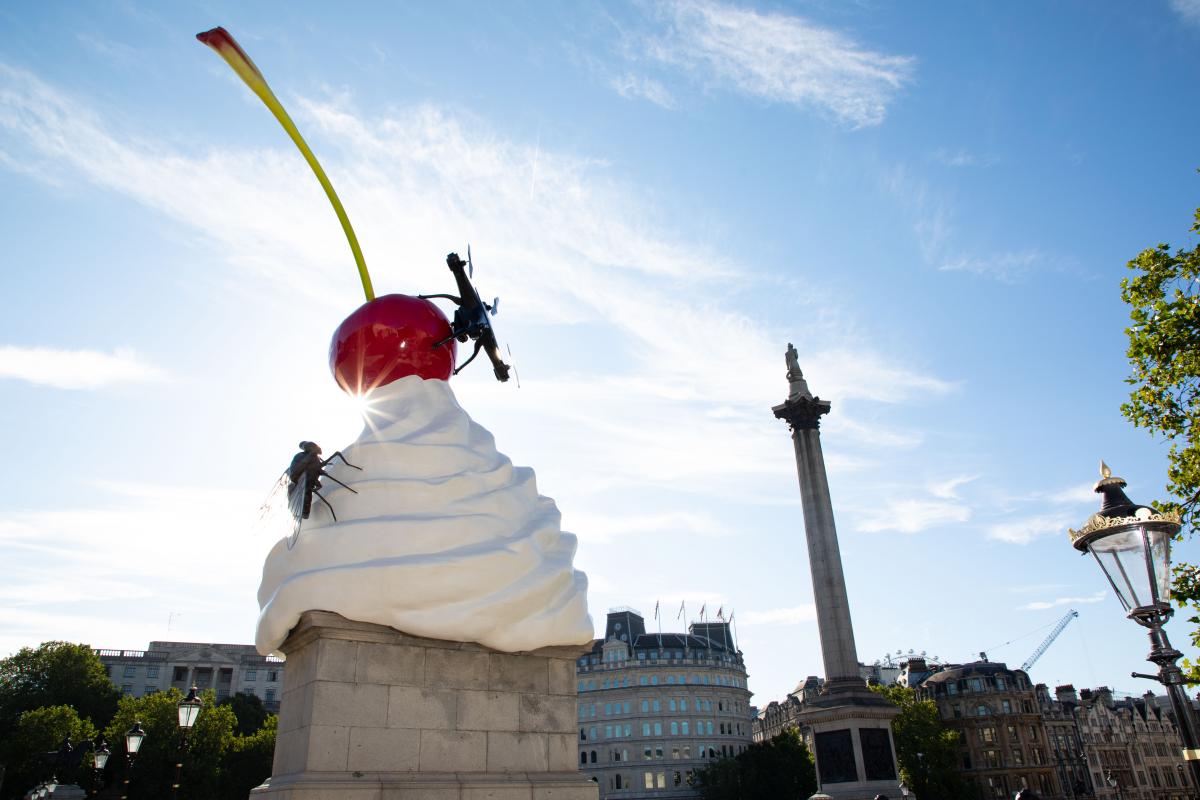 Photo David Parry PA
---
Heather Phillipson, THE END, Trafalgar Square
The latest work to occupy Trafalgar Square's Fourth Plinth is an interactive sculpture by Heather Phillipson. THE END resembles a giant sundae: a swirl of cream topped with a cherry, a fly and a drone, which broadcasts a live feed from the now eerily quiet tourist spot, viewable at theend.today. The strange installation is designed to commemorate the history of celebration and protest at the square, and is in keeping with the artist's penchant for surreal, exuberant and often enormous works. In response to the seismic changes since the original installation in 2020, Phillipson has added a new virtual artwork titled Volta, available via the same website.
---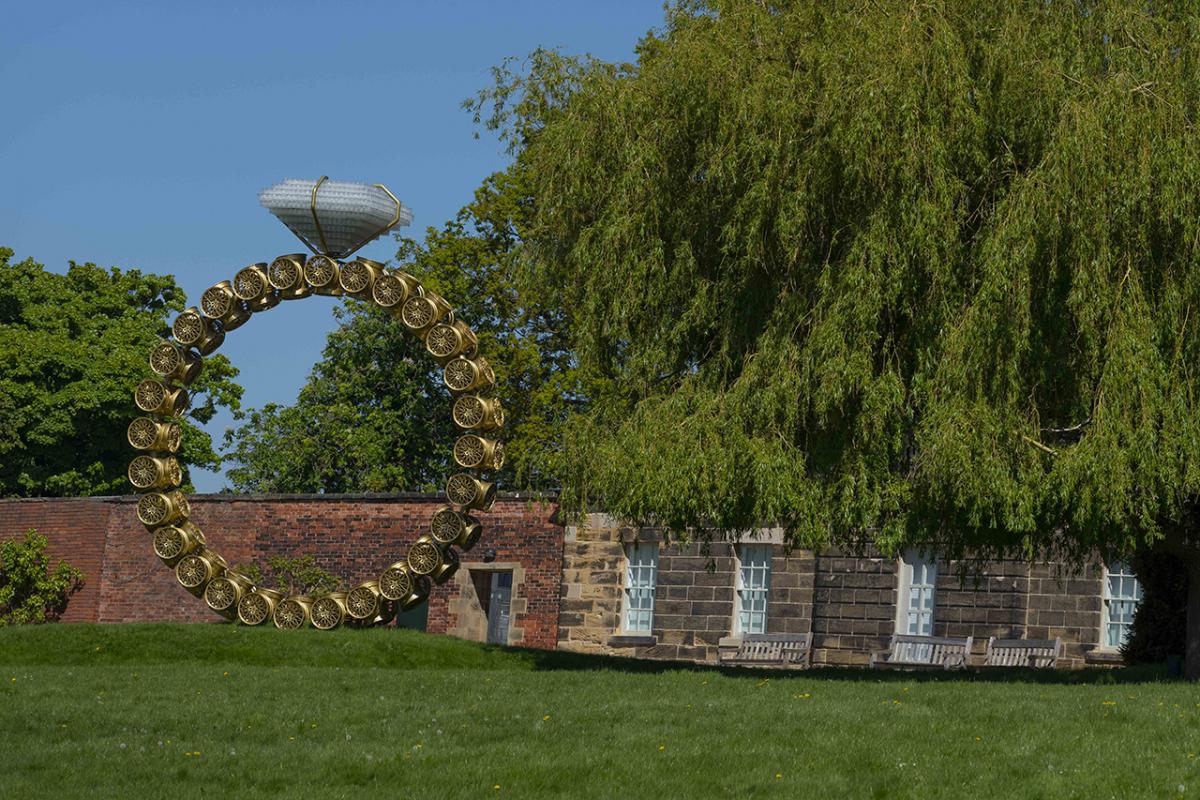 Photo Jonty Wilde
---
Joana Vasconcelos, Beyond, Yorkshire Sculpture Park
While the galleries at YSP remain closed, the grounds are open to local visitors. Recent additions to this massive outdoor exhibition space come in the form of six sculptures by Portuguese artist Joana Vasconcelos, who is known for creating monumental forms that are born out of traditionally 'feminine' objects and labour, such as handcraft and kitchen utensils. A clear favourite is the epic Solitário, a seven-metre-high ring made from golden car-wheel rims and topped with a 'diamond' made from crystal whisky glasses.
---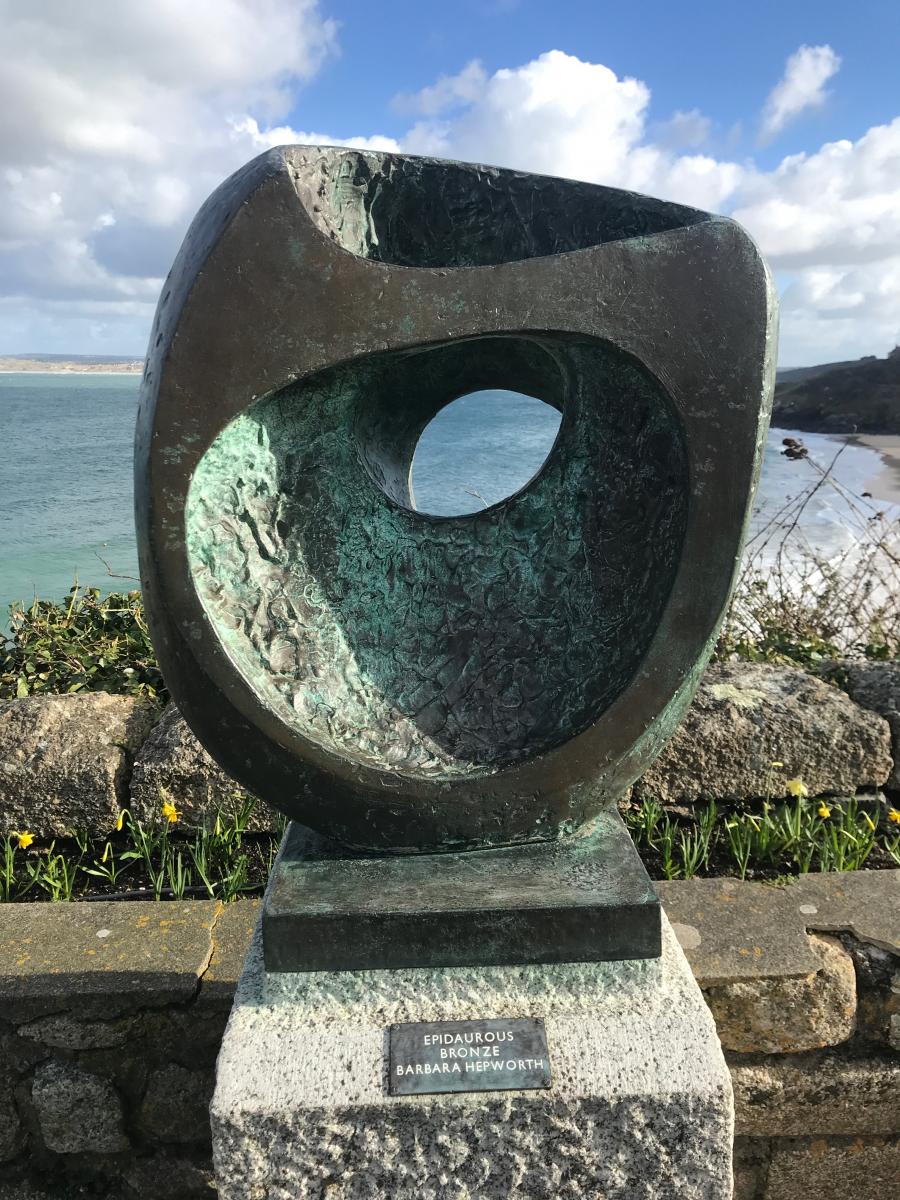 Photo Holly Black
---
Barbara Hepworth, Epidauros II, St Ives
As one of the most celebrated British Modernists, it comes as no surprise that Barbara Hepworth has more than her fair share of public sculpture installed throughout the country. Working in wood, stone and bronze, she utilised labour-intense direct carving to stunning, fluid forms that referenced the natural beauty that surrounded her. While you can see her work outside The Hepworth Wakefield, in Yorkshire Sculpture Park and even London's Oxford Street, a less well-known work, titled Epidauros II, can be found on a cliff edge in St Ives, not far from her famed studio and garden. Take the opportunity to peer through the work's holes and view the sea beyond, for the ultimate Hepworth experience.
---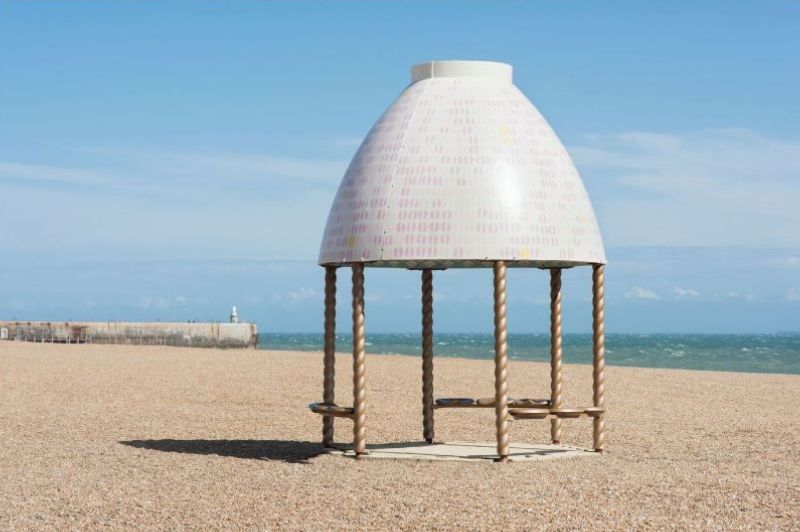 Part of Folkestone Artworks, commissioned by Creative Folkestone. Image by Thierry Bal
---
Lubaina Himid, Jelly Mould Pavilion, Folkestone
It is almost impossible to choose from the plethora of contemporary art that has found a home in Folkestone, thanks to the town's Creative Folkestone Triennial. However, Lubaina Himid's Jelly Mould Pavilion strikes a chord with the history of our seaside revelry, which is linked to Victorian industrialisation. Her structure, with candy-coloured patterns and joyous forms, references all the fun of a day at the beach, but also reimagines the jelly mould as a way of commemorating the contributions of the African diaspora. The public space, with its circular set of seats, offers a chance to sit, contemplate and converse.
---
---
Gillian Wearing, A Real Birmingham Family, Birmingham
This ode to the contemporary family unit, found outside Birmingham Library, features two mothers and their young sons holding hands. Created by Turner Prize winner Gillian Wearing, the contemporary statue was designed to be approachable and inclusive, as she explained: 'A nuclear family is one reality, but it is one of many, and this work celebrates the idea that what constitutes a family should not be fixed.' Although the work caused some controversy when first installed, it has become a site for positive demonstrations and even a grass-roots project to help the homeless, with blankets being placed at the figures' feet during winter.
---
Holly Black is The Arts Society's Digital Editor
Become an instant expert!
Find out more about the arts by becoming a Supporter of The Arts Society.
For just £20 a year you will receive invitations to exclusive member events and courses, special offers and concessions, our regular newsletter and our beautiful arts magazine, full of news, views, events and artist profiles.
FIND YOUR NEAREST SOCIETY