Unearthing the wonders of Kasama Pottery
Unearthing the wonders of Kasama Pottery
Chloë Ashby reveals the history behind Japan's lesser-known ceramic centre, where free-spirited artisans combine tradition and innovation
---


Kinya and Masako Furukawa

---
Nestled among mountains and rice fields in Ibaraki prefecture, about 60 miles from Tokyo, the city of Kasama is a centuries-old home for ceramics. Although its history traces back to the 1770s, it is less renowned than Japan's more established pottery hubs and relatively unknown to the rest of the world. The country's trade ministry hopes to change that with the Kasama Potters project, a new initiative bringing together 34 of the city's ceramicists and exhibiting their work at the British Ceramics Biennial and London Craft Week, as well as an extended show in Islington Square.
---
'Anyone can make the kind of pottery they wish, at any age, without judgement – which is why there are now around 250 potters in Kasama's ceramic community.'

---
Originally known for producing everyday earthenware pots and mortars, Kasama in the 18th and 19th centuries was a workplace dependent on supply and demand. When that demand waned in the mid-20th century, due to the depression and World War II, both prefecture and city decided to support the local pottery industry by inviting independent ceramicists to base themselves there. The Ibaraki Pottery Training Centre was founded in 1950, followed by an art village in 1966 and a housing development for potters in 1972. Since then, Kasama has blossomed into a vital hub for free-spirited artists, with everything from an annual pottery festival to a craft museum.
---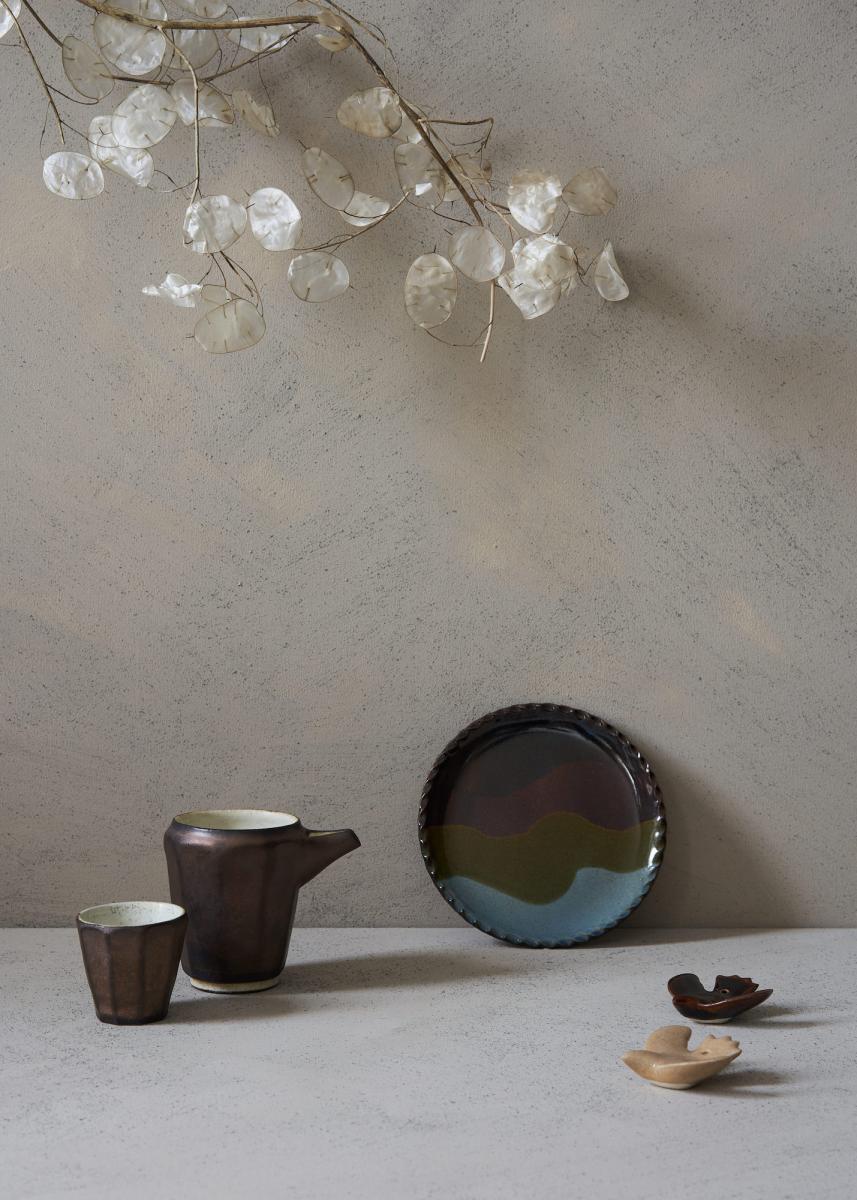 Pieces by Koji Masubuchi, Giran Sagawa and Takahiro Manome

---
'On the one hand, tradition is one of the best aspects of Japanese culture,' says Ryoko Mutasono, London director of the Kasama Potters project. 'On the other, it can pose something of a burden, and is sometimes viewed as the opposite of freedom.' Pottery is at the heart of Japanese culture, and while Arita porcelain and rustic Bizen ware are defined by their stylistic consistency and conventional processes, Kasama ware varies in form, technique and glaze motifs. 'Anyone can make the kind of pottery they wish, at any age, without judgement – which is why there are now around 250 potters in Kasama's ceramic community.'
---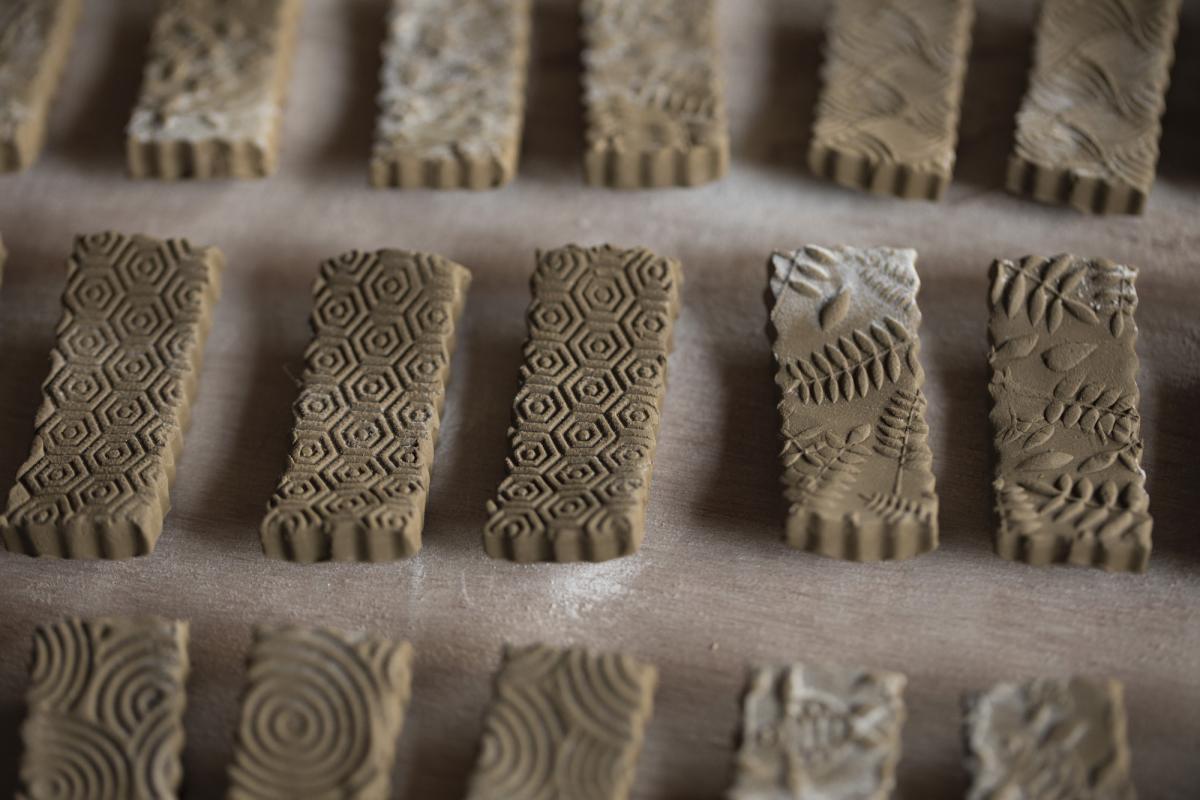 Tetsuo Kobayashi

---
It's a community that attracts individuals from all backgrounds who want to make unique work while at the same time being part of a collective. Among them is Michitaka Fukuno, who was born in 1970 and has been in Kasama since the 1990s. Inspired to become a potter after growing up in a family of doll-makers, he creates colourful, intricately patterned vessels that resemble textured fabrics.
Aya Kondo, who arrived in Kasama in 2001, also has an eye for design. Inspired by the icchin technique, which sees slip (a mix of clay, water and pigment) dripped onto a ceramic's surface, she makes jugs, teacups and other tableware in warm browns and mossy greens. 'For me, ceramics are not just objects, but a language that is shared by the entire world,' she says. 'I hope that I am able to communicate with more people through my work.'
---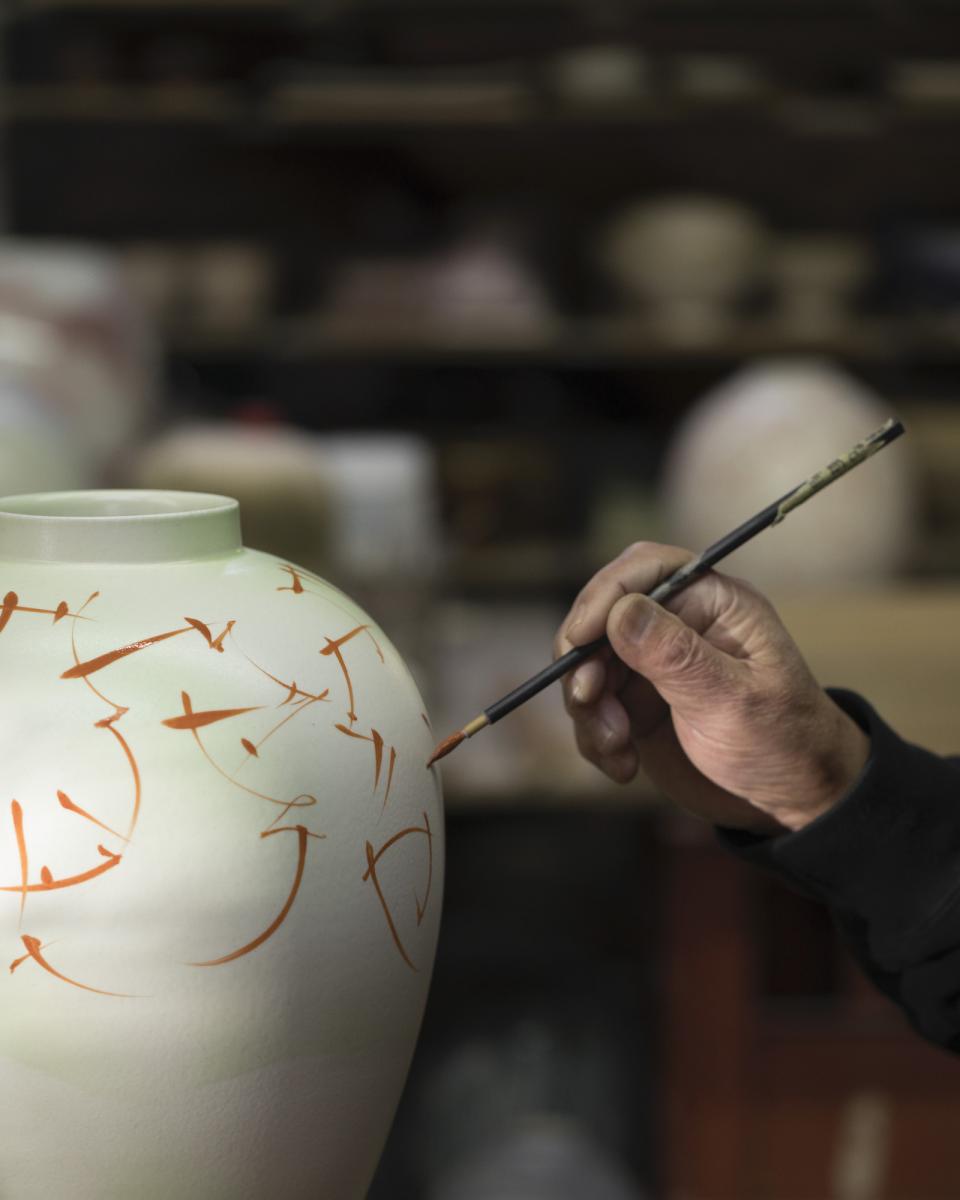 Mamoru Teramoto

---
The Kasama Potters project aims to facilitate that conversation by presenting overseas the wares from this small yet flourishing pocket of Japan. After first showing at the British Ceramics Biennial in Stoke-on-Trent in 2019, Kasama artisans are this year displaying works alongside those by makers at Staffordshire University and Clay College Stoke. Part of the biennial's Ceramic Cities Exchange, the exhibition seeks to spark a cultural dialogue and is accompanied by masterclasses from Fukuno and relative newcomer Giran Sagawa.
---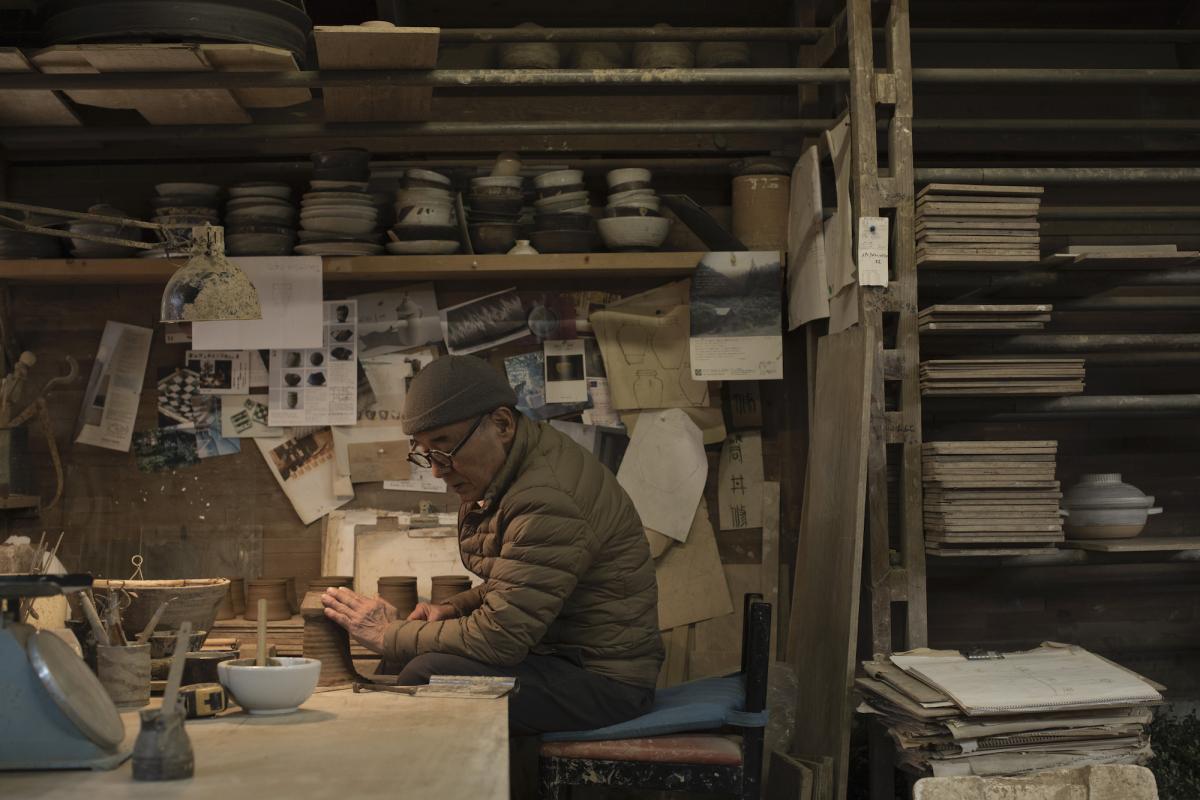 Osamu Tsutsui

---
'Kasama ware is often said to have "no trademark",' says Mutasono. 'We want to make this our strength, with the ability to adapt and change as we wish.' This year's London Craft Week is celebrating the region's eclectic output with the largest presentation of Kasama ware outside Japan to date. The works of the 34 ceramicists on show vary in technique and appearance, from Kōji Toda's beautifully pared-back unglazed tea ware to Akiko Ozutsumi's playful polar bears and foxes. The past lives of the potters also highlight their points of difference: Toda is a former footballer, while Ozutsumi started out designing interior fittings for heavy vehicles.
---
Akiko Ozutsumi

---
Today, master potters such as Mamoru Teramoto, who built his kiln in Kasama in the mid-1970s, are joined by a new generation that hopes to express its own ideas and sensibilities through craft. 'Kasama ware ceramicists are probably the strongest and most enthusiastic people in the Japanese pottery industry: they want to make a difference,' says Mutasono.In this city 60 miles from Tokyo, they're able to do so without constraint, making remarkably original, imaginative, quality wares from local clay. 'It's sometimes called "free pottery".'


FIND OUT MORE

Discover even more at kasamapotters.com or visit the Kasama Potters Project in Islington Square, until 10 November
About the Author
Chloë Ashby
Chloë Ashby is an author and arts journalist. Her first novel, Wet Paint, will be published by Trapeze in April 2022
Become an instant expert!
Find out more about the arts by becoming a Supporter of The Arts Society.
For just £20 a year you will receive invitations to exclusive member events and courses, special offers and concessions, our regular newsletter and our beautiful arts magazine, full of news, views, events and artist profiles.
FIND YOUR NEAREST SOCIETY