Take a peek inside these artist homes
Take a peek inside these artist homes
22 May 2020 - 14:48 BY Holly Black
While we might all be tired of our own four walls, the Artist's Studio Museum Network allows us to experience the domains of famous artists.
---
The artist's studio remains an intimate and inspiring place. While many artists might no longer be with us, the chance to experience the places in which they lived, worked and created can have a transcendental effect. Luckily, many of their home studios have been preserved, and although we cannot experience such spaces in person at the moment, the power of three-dimensional tours and other virtual resources allows us all to be transported during lockdown. The Artist's Studio Museum Network, founded by the Watts Gallery – Artists' Village, is a fantastic online collection that details incredible studio museums around the world. Here, we select some of the highlights.
---
Watts Gallery – Artists
'

Village

Watts Gallery – Artists' Village, © David Grandorge
---
Unsurprisingly, this Arts and Crafts gem nestled in the Surrey Hills is one of the most impressive studio museums around. It encompasses the historic Watts Gallery, the Watts studios (used by both George Frederic and his wife, Mary) and the artists' home of Limnerslease. Take the virtual tour to not only enjoy an exceptional 360-degree rendering of the GF Watts Studio, the Mary Watts Gallery, and the incredible Watts Chapel, but also informative videos, accessed by clicking various works of art.
wattsgallery.org.uk/about-us/360-tour
---
Sir John Soane's Museum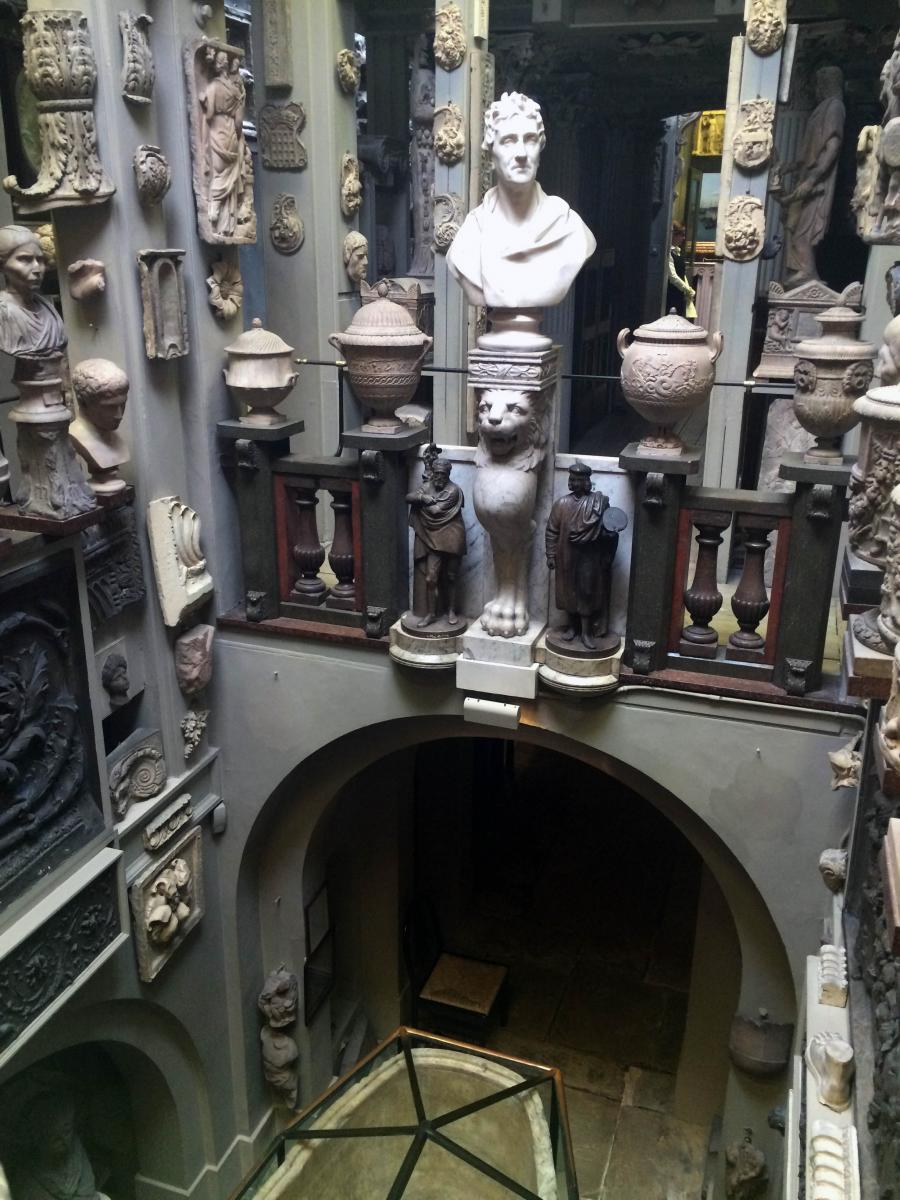 © Holly Black
---
Experience the veritable Wunderkammer that is the Sir John Soane's Museum with a meticulously rendered three-dimensional tour of the famous architect's home. While an introductory video offers you a cross section of each floor of the Bloomsbury town house, you can take a tour of the Model Room and Sepulchral Chamber, complete with downloadable fact sheets. More high-resolution spaces will be added to the tour in the future.
---
Claude Monet's Giverny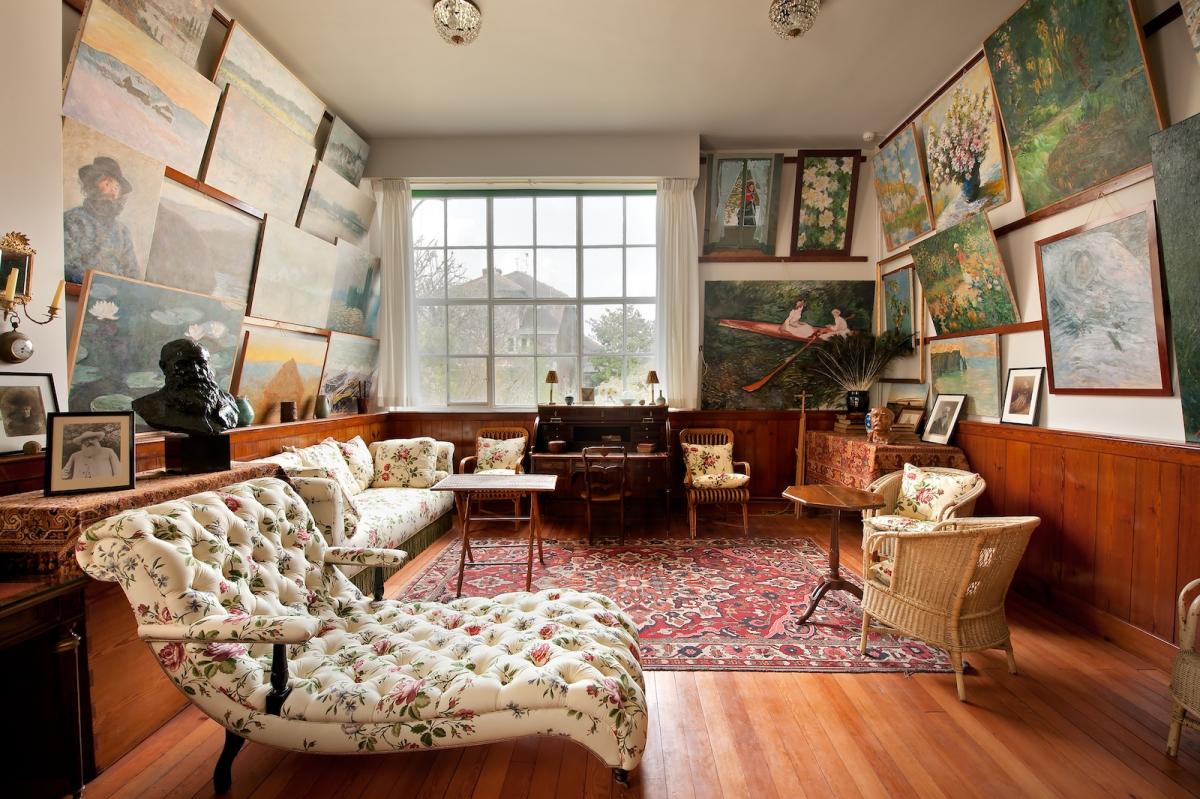 Salon-atelier Monet © Fondation Claude Monet, Giverny
---
Bask in the sun-saturated hues of Claude Monet's Giverny, the house and garden that he called home for over 40 years, and the site of hisWater Lilies masterpieces. Travel through the buttercup-coloured dining room, complete with Japanese ukiyo-e prints; the salon atelier, packed full of paintings; and the bedrooms of not only the artist, but of his family – all of which are full of incredible works of art and ephemera.
fondation-monet.com/visite-virtuelle
---
Emery Walker's House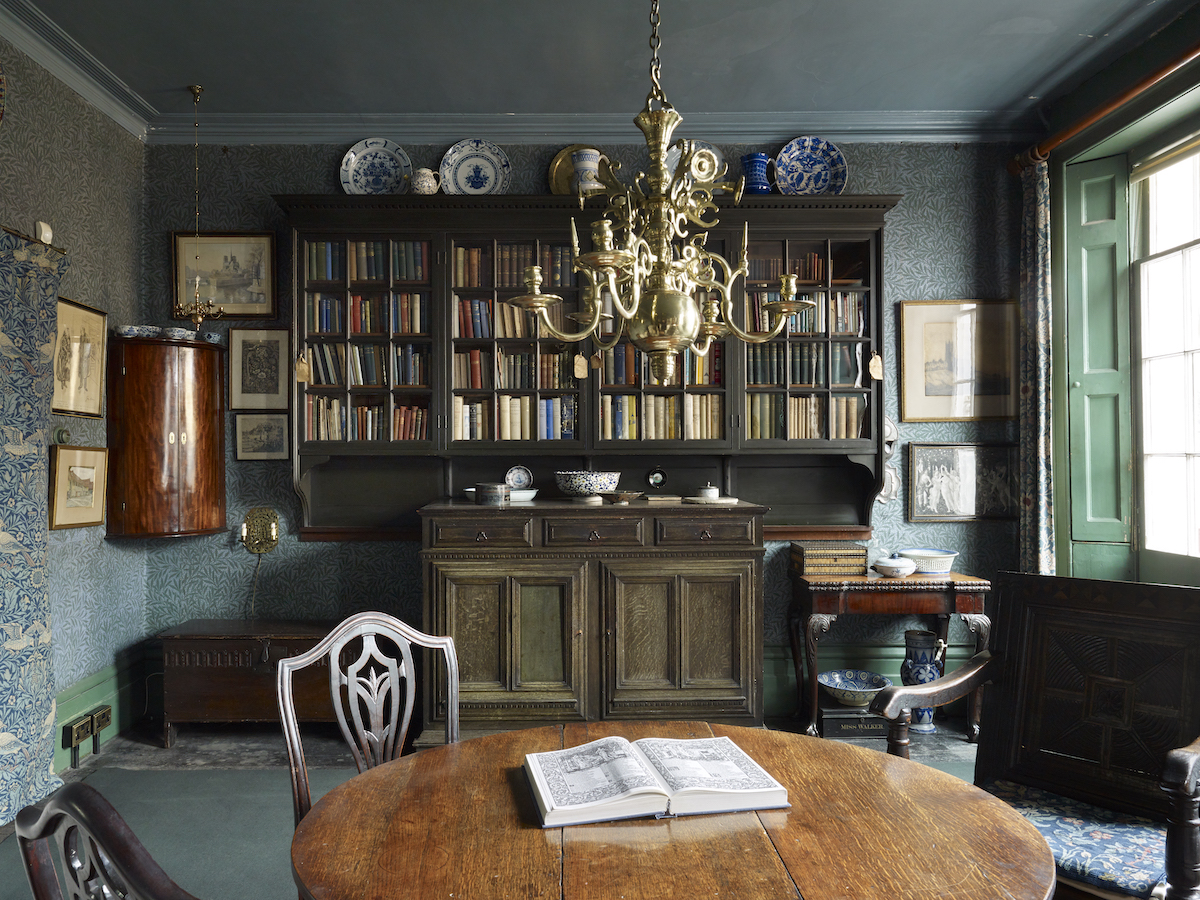 ---
Another stunning Arts and Crafts property comes in the shape of 7 Hammersmith Terrace, the former home of printmaker Emery Walker, a friend and mentor of William Morris. It has been preserved much as Walker left it upon his death, thanks to the conservation instigated by his daughter, Dorothy. Get up close to authentic Morris & Co wallpapers and textiles, Wedgwood ceramics and more. It is the perfect opportunity to imagine what it would be like to live in one of the most fashionable Victorian households in London.
emerywalker.org.uk/virtual-tour
---
Musée Rodin Meudon - La Villa des Brillants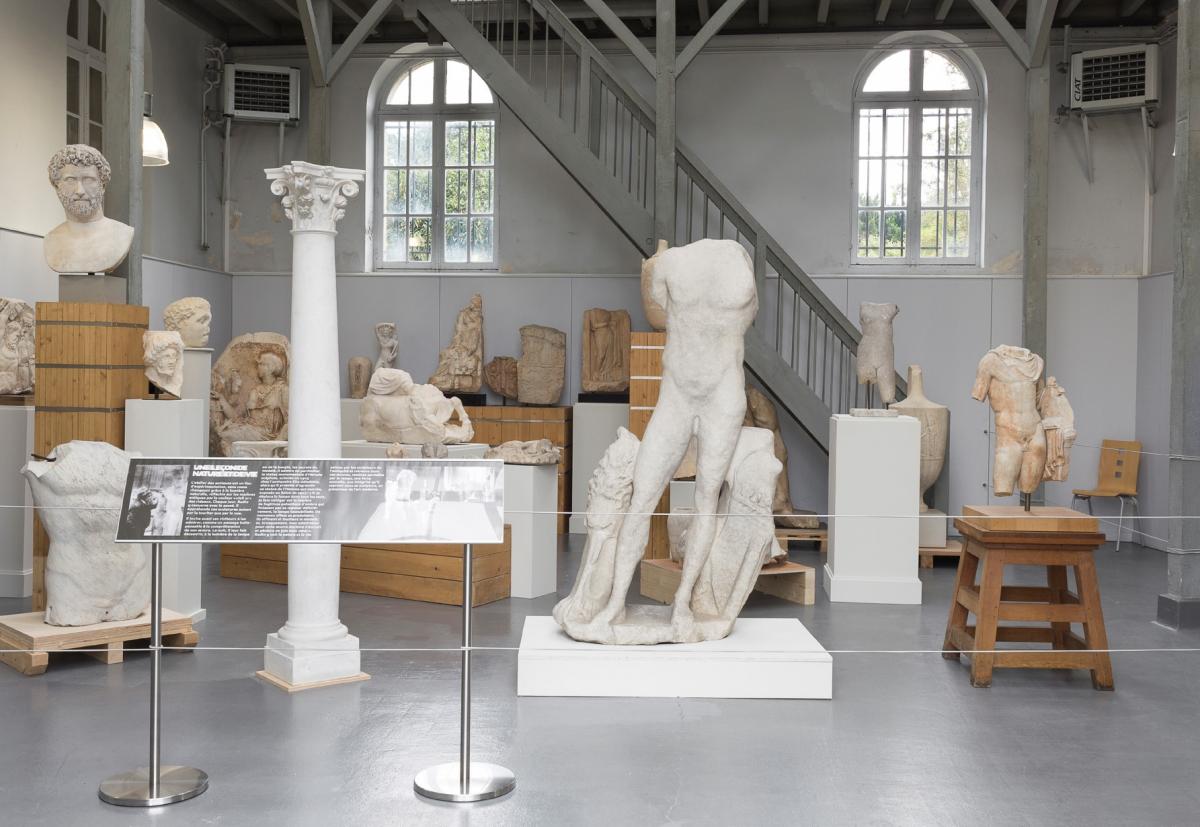 Rodin's studio at Meudon. © Musee Rodin Jerome Manoukian
---
While the Musée Rodin Meudon does not feature a virtual tour, it is jam-packed with resources concerning the famous sculptor's masterpieces, including a definitive catalogue stretching across the globe. Rodin bought this suburban home to use as a studio in 1895, and filled its vast hall with works of art. He created many of his masterpieces here, and it is also the site of his final resting place. He is buried underneath a statue of The Thinker.
---
Holly Black is the Arts Society's Digital Editor
---
Stay in touch with The Arts Society! Head over to The Arts Society Connected to join discussions, read blog posts and watch The Arts Society at Home - a series of films by Arts Society Accredited Lecturers, published every fortnight.
---
Become an instant expert!
Find out more about the arts by becoming a Supporter of The Arts Society.
For just £10 a year you will receive invitations to exclusive member events and courses, special offers and concessions, our regular newsletter and our beautiful arts magazine, full of news, views, events and artist profiles.
FIND YOUR NEAREST SOCIETY