Roll Up, Roll Up: The Art of the Circus
Roll Up, Roll Up: The Art of the Circus
25 Jul 2019 - 12:49 BY Sue Herdman
Dance, music, narrative, spectacle: is circus the ultimate in performance art? Sue Herdman quizzes Arts Society Lecturer Harry Fletcher, photographer Mark Lord and ringmistress Nell Gifford on why artists can't resist time in the ring.
---
Photo: © Mark Lord
---
Patty Astley and her husband, Philip, knew how to create an electrifying display. Philip, a former cavalryman, is credited with having created the modern circus in 1768, on what is now the site of London's Waterloo Station. Circular performance spaces were not new, but he used the centrifugal force of the ring to dazzling advantage on horseback and, crucially, added performers such as jugglers to the riding feats for the first time. Patty was reported to have galloped around the ring wearing a swarming 'muff' of bees over her hands and arms.
Today the circus is a part of our global cultural landscape. Its art represents fantasy, colour, brio and boundary-breaking feats. It is a democratic art, with no interest in social class, bar the occasional breakaway, such as the snooty, yet chic Cirque Molier of 1880s Paris. It has starred women (see Edgar Degas' 1879 Miss La La at the Cirque Fernando), when females were rarely centre stage. It has drawn artists such as Jean-Antoine Watteau, Georges Seurat, Pablo Picasso, Henri de Toulouse-Lautrec, Dame Laura Knight and Sir Peter Blake.
---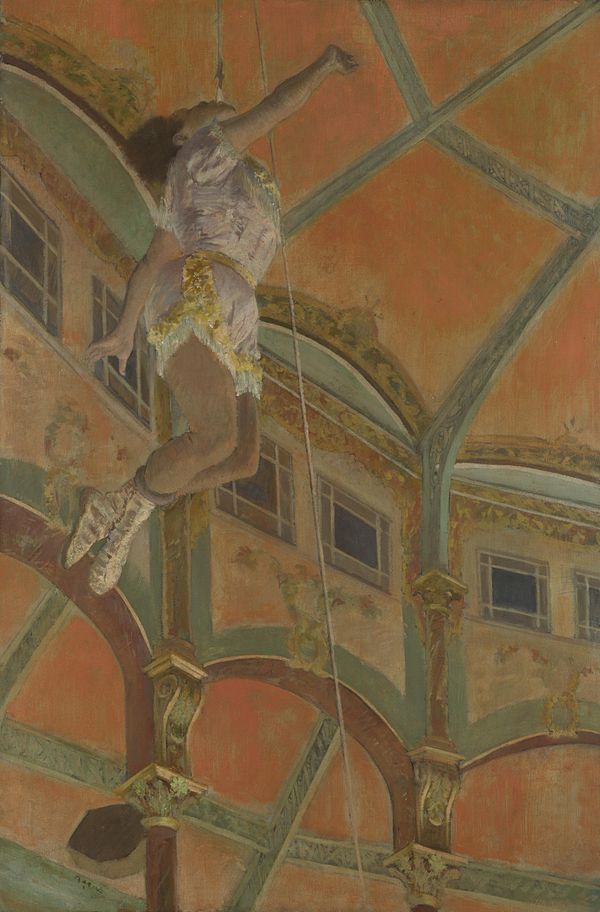 Miss La La at the Cirque Fernando, by Edgar Degas
---
The V&A has just added 22 circus works by contemporary artist Curtis Tappenden to its collection – his 'live' circus drawings featuring the travelling community and their theatrical art form. Ceramicists such as Clarice Cliff used the circus in her designs. Fashion leaders, including Vivienne Westwood and Marc Jacobs, have styled collections based on it. Bands such as Take That have circus-themed shows. And writers, among them Charles Dickens, Angela Carter and Thomas Hardy, have referenced it, the latter sending his Far From the Madding Crowd Sergeant Troy to paint his face and ride in the ring.
---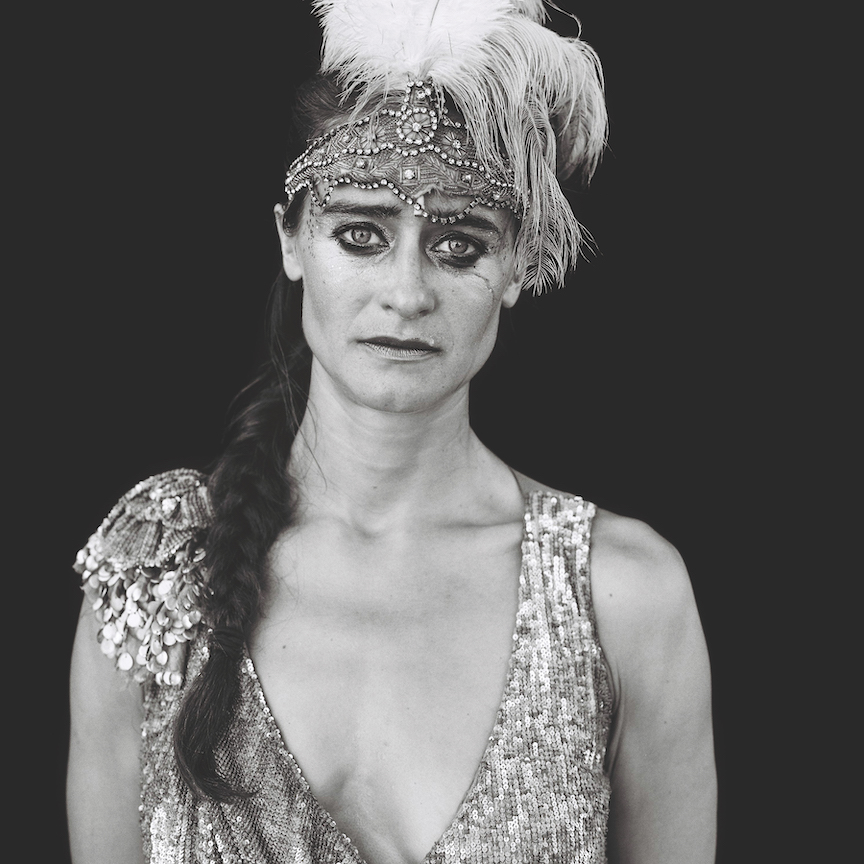 © Mark Lord
---
DRAWING THE ARTISTS

But what is it, exactly, about the circus that provides such a lure for the creative eye? 'Imagine a world,' says Arts Society Lecturer Harry Fletcher, 'without cinema, television or digital platforms: the impact of the circus for artists (and society) was as mind-blowing as the Beatles' arrival on the 1960s pop scene. Circus offers artists a rich, ready-made subject, with dynamism, danger and drama. Tappenden taps into this, describing it as "alternative, mysterious and peculiar".' There is also the outsider/insider element. 'History of art expert Professor Richard Thomson describes how artists have identified with people on the edge of society,' Fletcher explains. 'The painter trying to sell work to a disinterested bourgeoisie was like a clown, doing his best to entertain, but not always succeeding.'
The work of Gustave Doré (1832–83) touches on this. His depiction of entertainers is thought to be related to his feelings of exclusion, post art critics' criticism. It also reveals how artists referenced past works in their new 'circus' paintings, including messages in them. 'His 1874 Les Saltimbanquesis one of the most mysterious depictions of the circus,' Fletcher explains. 'A child, wounded in an act, is in his mother's arms. Cards are on the ground, the ace of spades, the sign of death, prominent. There is an owl: in some regions of France the owl's cry announces death – and the Romans saw the bird as the arrival of death. The work recalls Christian iconography of Mary holding Christ, making this painting like a pietà.'
---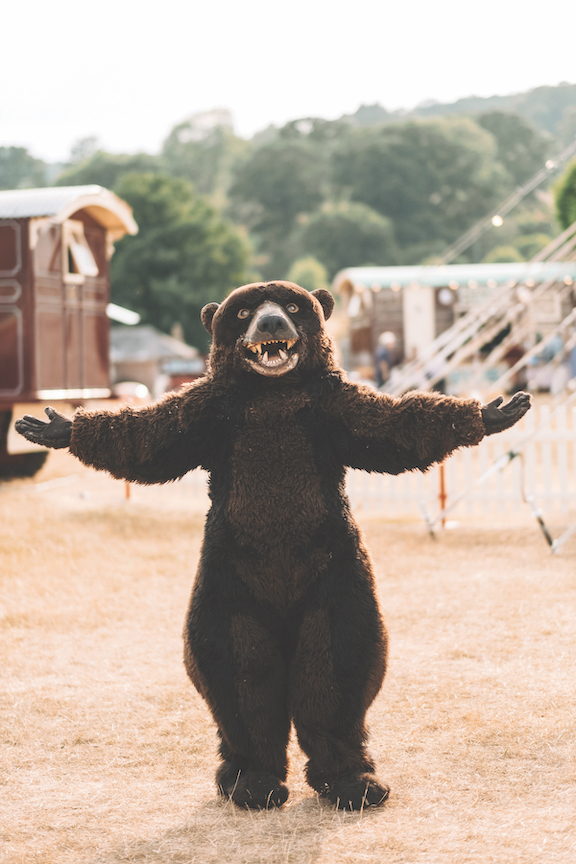 © Mark Lord
---
From pietà to posters, Fletcher also cites artists such as Jules Chéret (1836–1932), master of Belle Époque poster art. 'The poster was important – thousands were used per town prior to a circus coming – and Chéret's work was said to have inspired Lautrec.' Posters represented a new visual language and the circus was the perfect subject for its graphics. Another art outlet, photography, has gone ringside with potent effect, with names such as Nadar, Bruce Davidson, Diane Arbus, August Sander and Peter Lavery making haunting images. 'I think particularly of Cindy Sherman's early work,' says Fletcher, 'and her series featuring herself as a clown. In one, an orthopaedic neck brace can be seen through her scarf. In Pierre Théberge's book The Great Parade: Portrait of the Artist as Clown, he notes how this brace is perhaps "a reminder that there is a human price to be paid, literally and figuratively, for the short-lived merriment that clown antics produce".'
THROUGH THE LENS

For photographer Mark Lord, who has been following Giffords Circus through the British countryside, it is the person behind the performer that draws him in. 'That moment before they go through the curtain is special,' he says. 'They are still. It is dark. A face will be lit by a sliver of light; the images captured are raw and unfiltered. There is a timelessness about that instant and about all circus scenes. Some of my favourites are when an artist has just left the stage, as with the image of Nancy Trotter Landry. A black and white Hasselblad shot like that, taken in seconds, creates an intense portrait, one that the viewer can engage with deeply, with none of the distraction of colour.'
---
© Mark Lord
---
Being in close contact has given Lord the intimacy that an artist seeks with their subjects. 'Tweedy the clown can turn his act on the moment the camera is on him; yet with time I was able to capture the man behind the greasepaint – the concentration as he practises his routines, and the down time in his caravan with his family. There is a story behind each image: the razzmatazz and sawdust, versus the logistics that the mother of the Portuguese acrobat family, with seven children, juggles each day, to keep organised in the off-grid life on the road.'
Nell Gifford, ringmistress and co-founder of Giffords, ran away to the circus aged 18. 'I was smitten,' she tells me, 'by its physical world: the painted wagons and horses with braided tails; the make-up, nail varnish and shiny costumes; the lighting, foreign languages, caravan interiors and exuberant people.' The circus, she reveals, is a place where there is nowhere to hide. 'To be part of it is exposing,' she explains, 'and so you curate yourself' – an element that has provided those artists with an instinct for human nature, fascinating material.
Gifford is a painter herself, and tells how important the act of painting is to her as a form of meditation in the hurly-burly of weeks on the move. And when it comes to the curation of a Giffords show, she describes how the creative process can 'ride a coach and horses through cultural barriers'.
---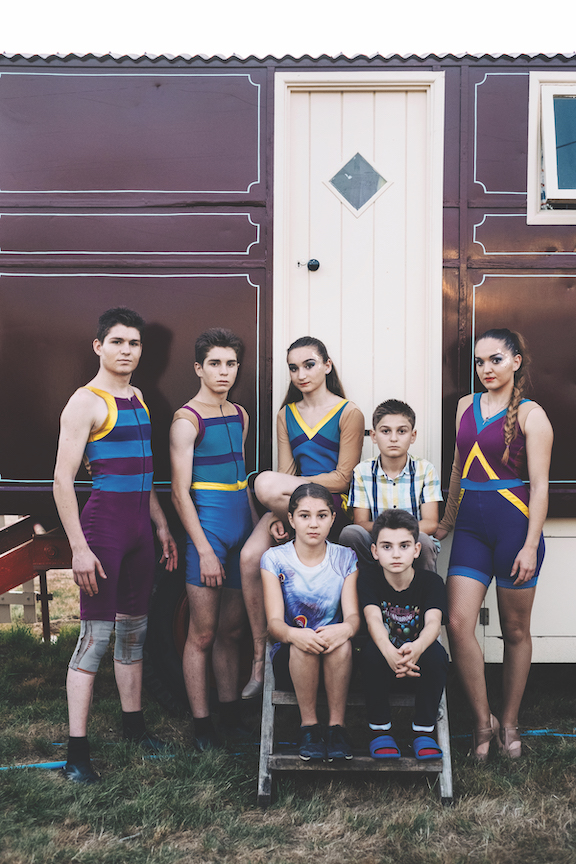 © Mark Lord
---
FINDING THEIR NICHE

She works with figures such as (One Man, Two Guvnors) director Cal McCrystal. 'Whether we are referencing Picasso or Giovanni Bellini, who painted Venetian artistic milieu, films such as Trapeze with Burt Lancaster, or American Pop Art, our approach has to be nimble. We might derive influences, but the end result has to be Giffords style, one that sits within our frame of popular theatre and folk art – the world of signwriting and scene painting, ephemera, illusions, painted gaiety, smoke and mirrors.'
---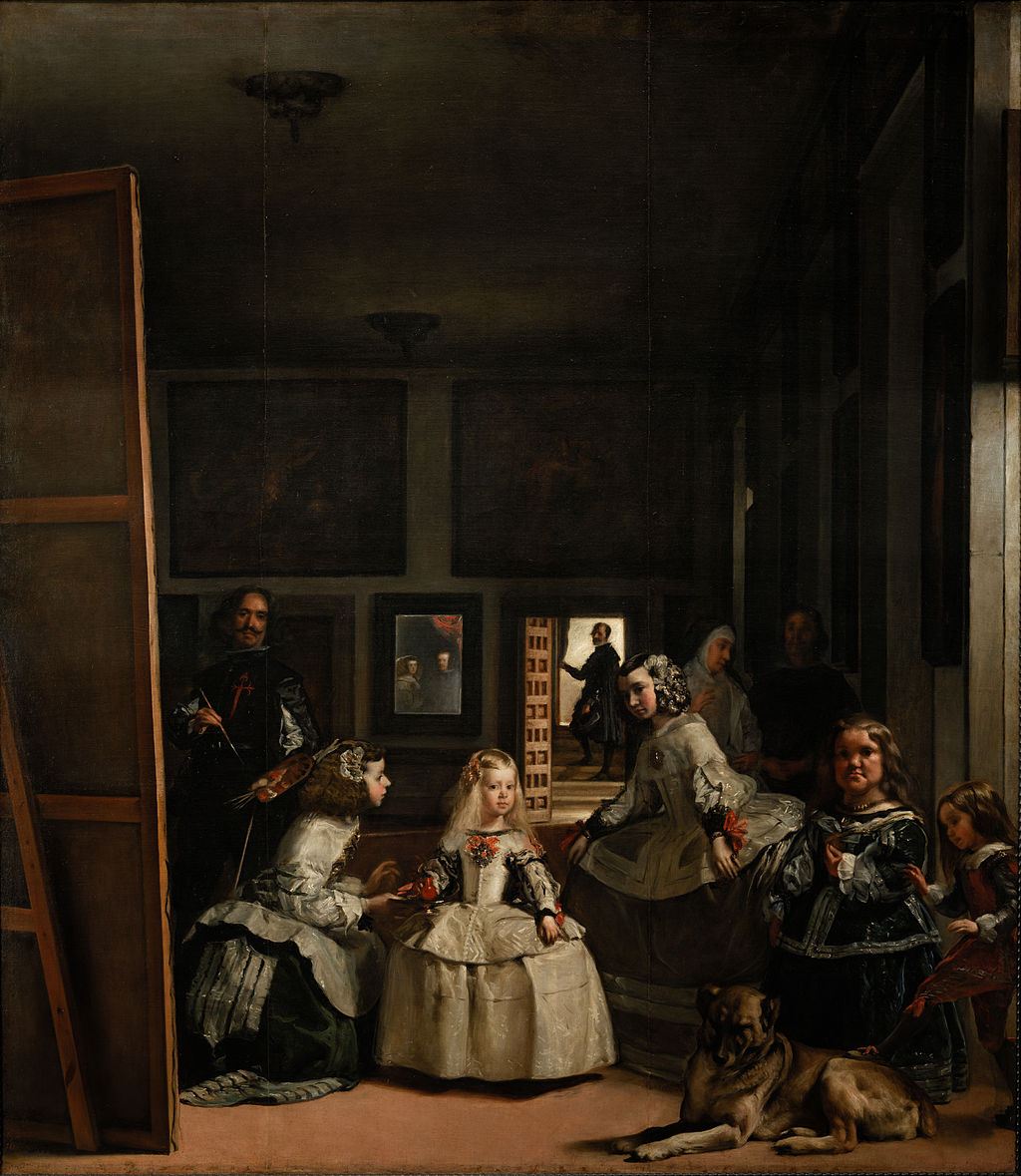 © Las Meninas, by Diego Velázquez
---
Art can trigger a Giffords show. The 2017 Any Port in a Storm had as its genesis the 1656 Diego Velázquez work Las Meninas. This painting about a painting shows Infanta Margarita, daughter of Philip IV of Spain, tended by servants. In parallel with the circus, the work plays with reality – and the spectator is part of the painting. 'We created a show based on that world of the Spanish court,' Gifford reveals, 'just as the novel War and Peace provided the starting point for another, with military uniforms and, the circus staple, gleaming horses.' For Gifford, the importance of the circus is its visual richness and its bringing of joy. 'It's a world of light and shade, darkness and poetry, memorabilia and paper cutouts. It is, in itself, a painting.' The circus is there for artists to use as the starting point for their work. And, yes, as Patty Astley once demonstrated, it has the power to be the ultimate in performance art.
---
SEE

Giffords Circus summer show Xanadu tours until 29 September; giffordscircus.com.
Nell Gifford and illustrator Briony May Smith's children's book Nell & the Circus of Dreams (Oxford University Press) is out now.
A gallery of Giffords Circus images by Mark Lord can be viewed at marklordphotography.co.uk/giffordscircus
Arts Society Lecturers giving talks on the circus and its art include Harry Fletcher, Libby Horner and James Russell.
---
Sue Herdman is editor-in-chief of The Arts Society Magazine.
Become an instant expert!
Find out more about the arts by becoming a Supporter of The Arts Society.
For just £10 a year you will receive invitations to exclusive member events and courses, special offers and concessions, our regular newsletter and our beautiful arts magazine, full of news, views, events and artist profiles.
FIND YOUR NEAREST SOCIETY