My life in art: Arts Society Lecturer John Francis
My life in art: Arts Society Lecturer John Francis
16 May 2019 - 10:12 BY The Arts Society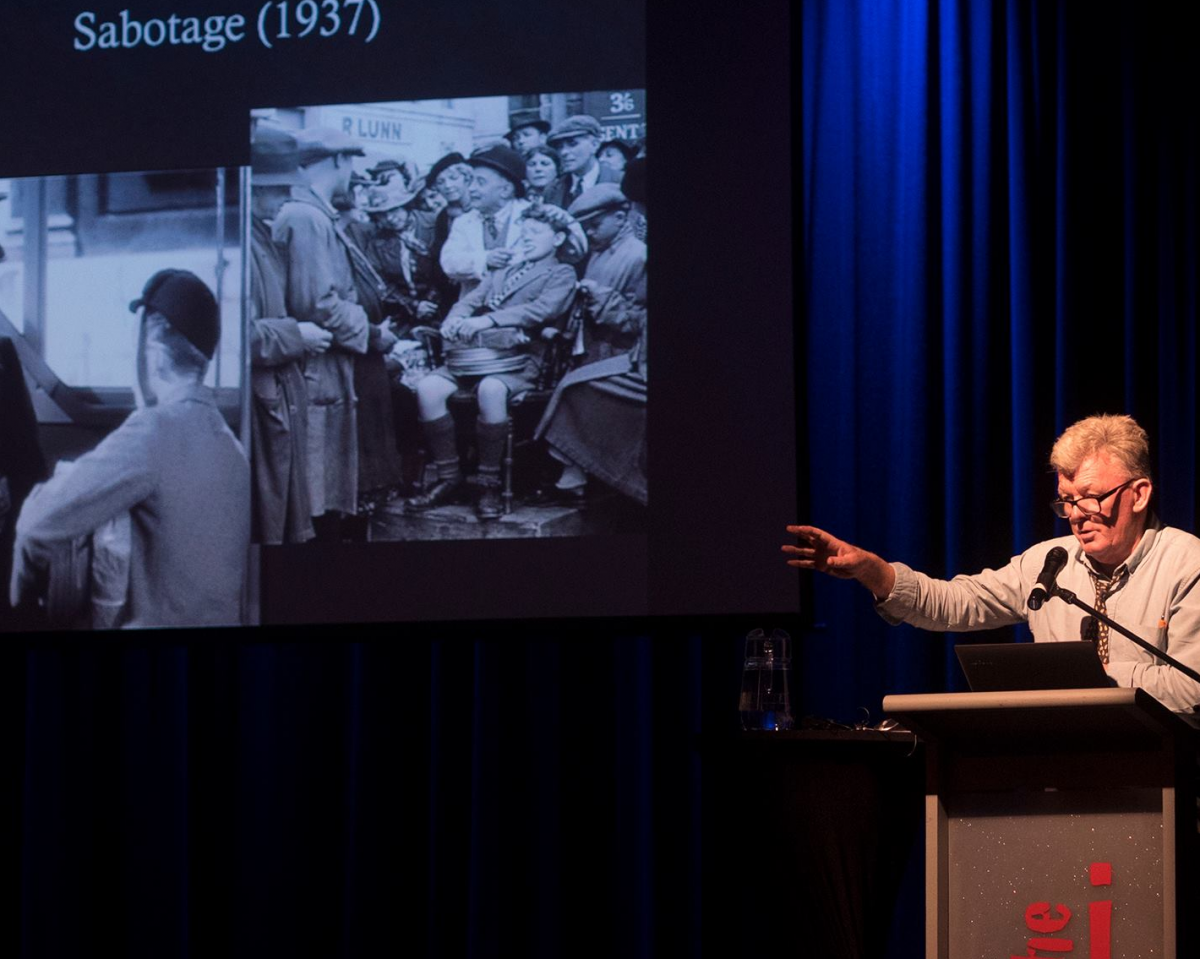 As a former lecturer at Art Institute Bournemouth and Exeter University, John Francis has made a career out of educating students on film and animation. But he started out as a painter, and even had a job as an ivory engraver.
How did you become an Arts Society Lecturer?
I've been a Lecturer for about a year. I had heard of The Arts Society through a friend here in Devon who is also accredited, and I thought it would be a great way to continue my interest in art and film since retiring from my university career. It's a different audience, but it's a great opportunity to continue lecturing and researching in the areas I'm really passionate about.
It must be helpful to draw on your experience as an educator.
Yes, but there's always a chance that things can go wrong. One time during a lecture in Australia, my film clip wouldn't play, so I ended up miming the scene from Dial M For Murder when Grace Kelly is strangled – I had to imitate the whole thing! It was a tall order, but I think if the audience feel you're doing your best, they appreciate it.
How did you become interested in cinema?
I'm interested in it in the broadest sense, from experimental cinema to animation to Hollywood. I started off as a painter and went to art school. I was a naturally good drawer, and that had been my way out of a secondary modern, where everyone either joined the army or became a welder at the shipyards. Painting led to experimental video, and then I felt I wanted to know about the history and theory of cinema. I'm at home in both camps, and unlike many art historians who might know a lot but have never held a paintbrush, I have the practical experience.
You also spent a fair amount of time in the United States. What first made you want to visit?
The art is so rich there. I won a scholarship to go to the Brooklyn Museum in New York, and decided I wanted to stay in the USA for a while. Luckily, I got a green card. I spent time in Nantucket on Cape Cod before heading to Texas, where it was very easy to get a job at that time. I've seen a lot of the country, especially as I have a pilot's licence. I was able to fly my friend's plane when I was based in California. We could go to Canada fairly easily and we went to Mexico and Yosemite National Park too. I've been very lucky to see all of that.
I hear you also had a job as an ivory engraver on Nantucket Island.
Yes, back in the 1980s and 1990s whales' teeth were readily available, because the island was once a major part of the whaling trade. There was a great tradition of engraving on the ivory, and it appeared on jewellery and all sorts of other things. I could draw pretty well, so it was an easy way to make a living!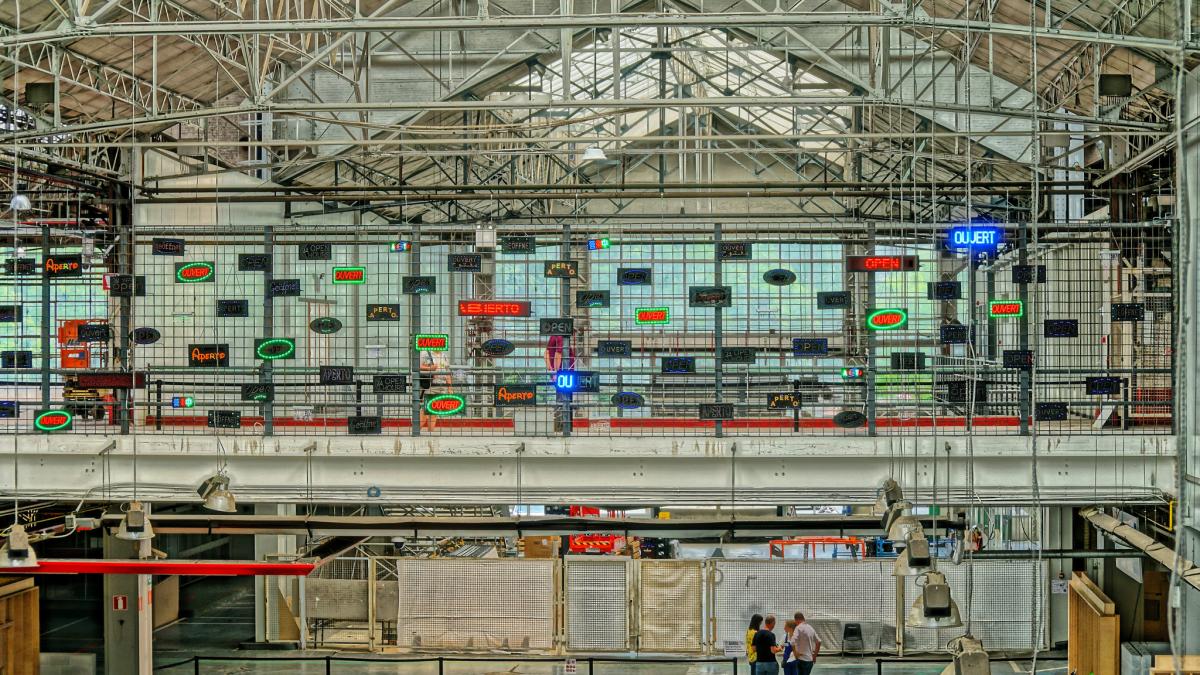 Kanal Centre Pompidou installation view. Photo Miguel Discart
You recently went to Brussels to conduct lectures, and I hear you were intrigued by a particular museum situated in an industrial space.
The Kanal Centre Pompidou was such a revelation. It is waiting to undergo restoration, so at the moment it is in a raw state. There are still bits of wiring and equipment and a smell of oil – it still feels like a huge factory. At the moment it has been filled with art, before it's all moved out to be redeveloped, at which point there will be heating. For now, they offer woollen ponchos to keep you warm.
That factory setting is the opposite of what you find in a traditional gallery. Take Tate Britain, it has all the iconography of a museum, with Greek columns and marble hallways, it's like you're in a church. The Kanal has the opposite effect, it is very gutsy and it's exciting to see that tension and collision between the art on show, which is meant to make us stop and think, against this raw and industrial process of making a product on an assembly line.
Film and video are also very difficult to present in an exhibition space, because you need to convince people to sit down and watch the whole thing. Historically we are used to looking at a sculpture or a painting, whereas film really stretches us.
---
VISIT

Kanal Centre Pompidou, Brussels
Become an instant expert!
Find out more about the arts by becoming a Supporter of The Arts Society.
For just £10 a year you will receive invitations to exclusive member events and courses, special offers and concessions, our regular newsletter and our beautiful arts magazine, full of news, views, events and artist profiles.
FIND YOUR NEAREST SOCIETY