Making an Impact: 50 Treasures
Making an Impact: 50 Treasures
Societies have been taking the initiative to share the wonders of their local areas, with a new series of books
---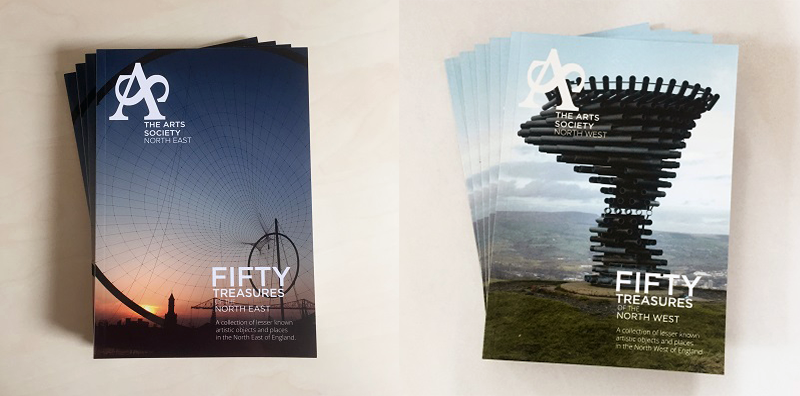 ---
Among the many events hosted in 2018 to celebrate 50 years of The Arts Society, the North West Area team set in motion something a little longer lasting – namely the publication of the first in what is now a series of books, each featuring 50 'treasures' from the surrounding area.
When David Yates, former Chair of the South West Area, heard about the initiative, he deemed it an excellent project for his Area team, its 25 Societies and their Members. With a surplus from the sponsorship of its golden celebration, it was able to fund the project, going on to sell the Fifty Treasures books to its Societies at cost price. 'It has been a very worthwhile project,' David reflects. 'The books are excellent ambassadors for The Arts Society as a whole. The project helped cooperative working between Societies and Members, boosting the purpose of a membership organisation.'
---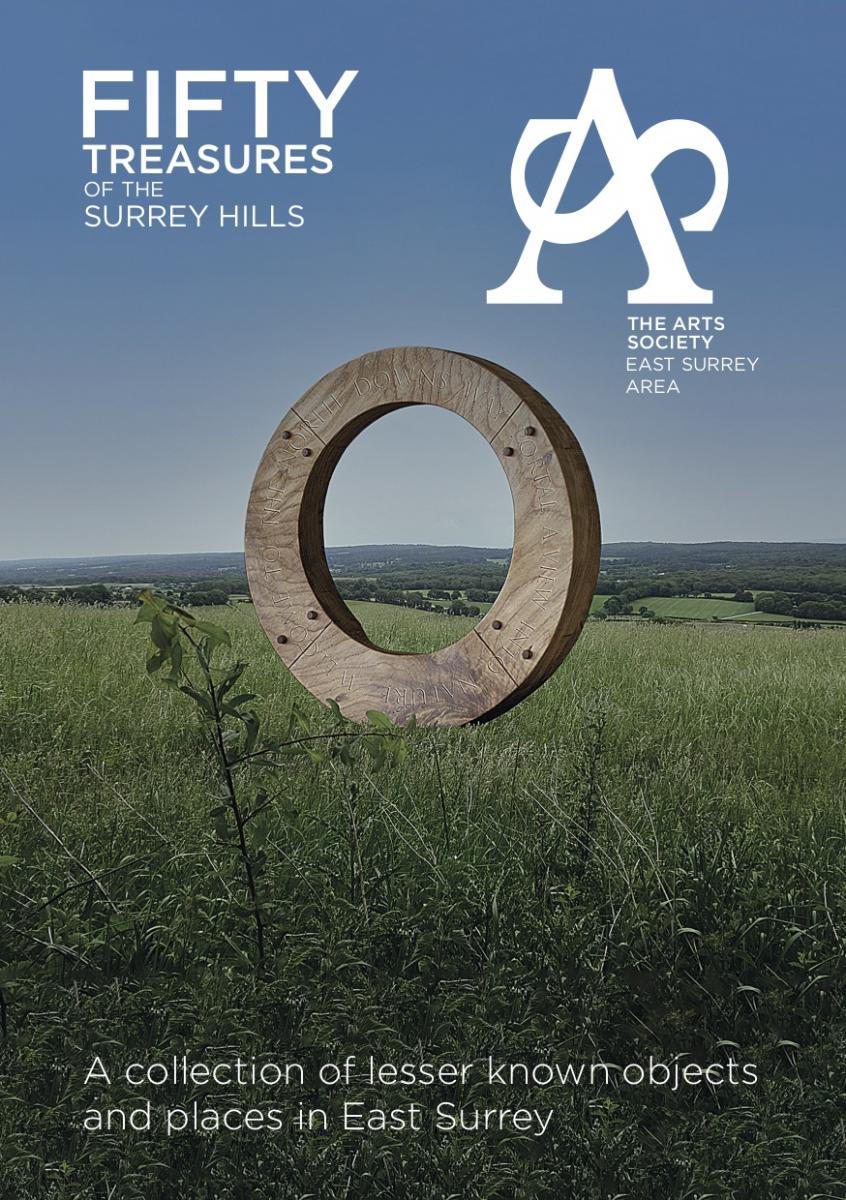 ---
David describes the objective of the book, available to Members and non-members alike, as a way of making The Arts Society more visible to the public. The key criteria for selection of the South West's treasures were whether the object or venue was little known ('we did not want things you could find in any old guidebook'), whether it had an interesting story, whether it was photogenic, and how difficult it would be to obtain permissions. Indeed, the subtitle on the cover of the first few Areas' books is A collection of lesser-known artistic objects and places.
When the Beds & Herts Area team picked up the baton soon after, they took a slightly different tack, including renowned spots such as Hatfield House and St Albans. 'When we looked at each potential inclusion,' says Ian Burgess, Deputy Chair of the Beds & Herts Area, 'we asked ourselves: "Is it special?"' His team was also keen, where possible, to provide suggestions for full days out – hence the inclusion of places such as the Shuttleworth Collection (with its six large hangars full of aviation and vintage vehicles, set in 60 acres of parkland) – as well as the introduction, on some pages, of a 'what's nearby' mention.
---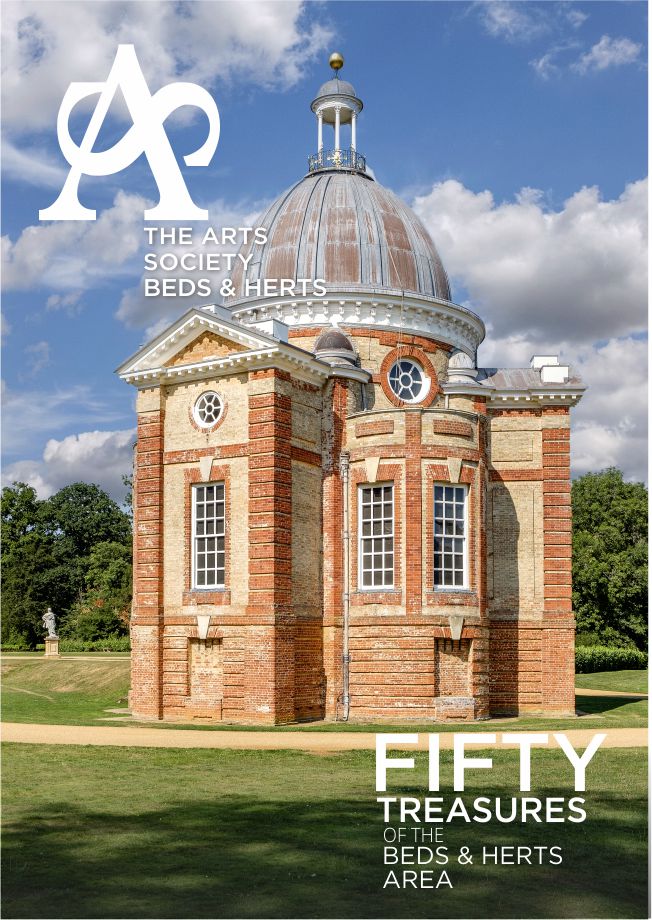 ---
'We really wanted people to have a sense of ownership,' Ian adds. 'And we wanted to appeal to all different races and ethnicities.' Accordingly, despite the large number of churches suggested, these were not allowed to take over, and venues such as the spectacular Jain temple within sight of the M25 near Potters Bar – the first in Europe dedicated to the sixth-century BC religion adopted by Mahatma Gandhi – were a must. Ian also cut up maps and stuck them together, using sticky labels to mark likely sites and ensure a balanced geographic spread, as well as using colour-coding spreadsheets.
As this Area team was unable to fund the publication itself, it found a solution in the enthusiasm of its 17 Societies, which each contributed to the seed funding – now already almost fully recouped, just one month following publication. Once this has been refunded from an initial ring-fenced sales return, and actual profits start to come in, these will go towards the various Societies' Young Arts and Heritage Volunteering groups – the same as for the South West. Both Beds & Herts and the South West Area increased their initial print runs to 3,000 copies, as Ian says: 'We never considered that the book would be anything other than a runaway success.'
---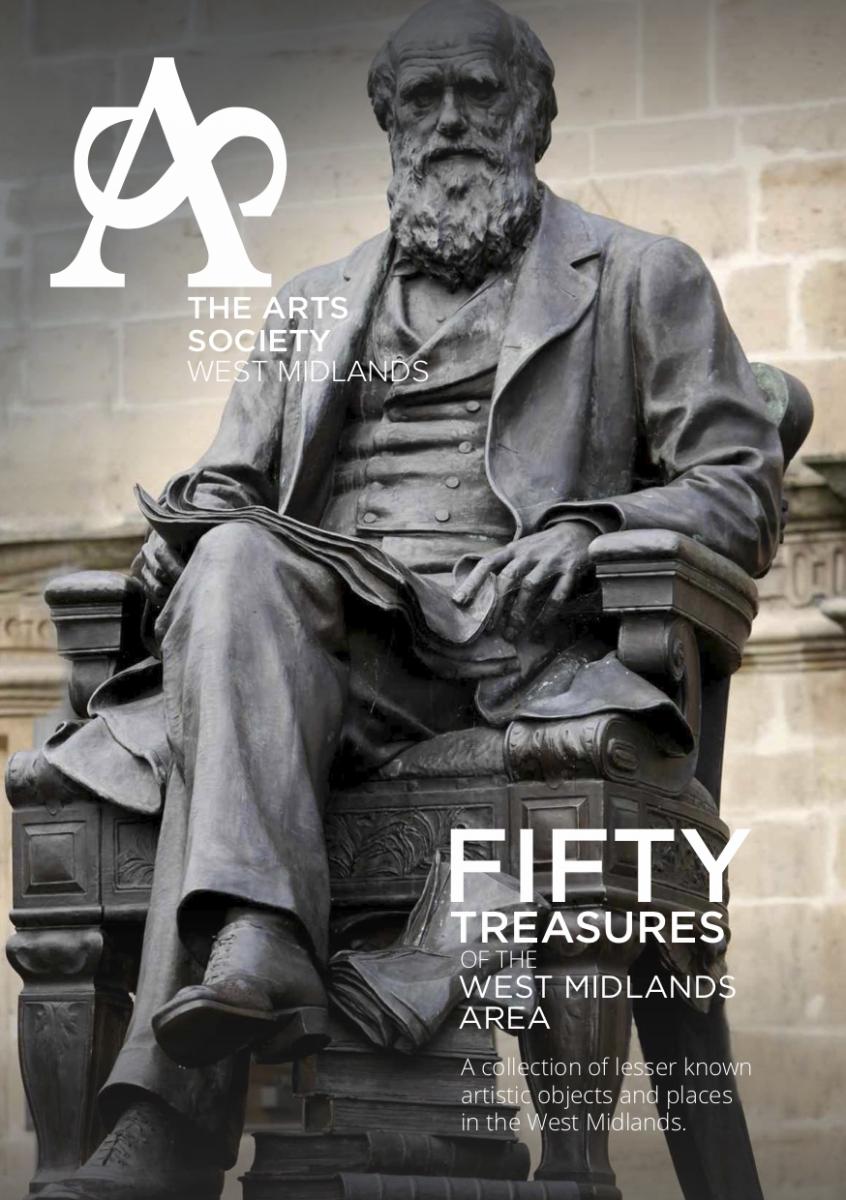 ---
With eight areas – North West, North East, South West, Wessex, Beds & Herts, West Midlands, East Surrey and Chiltern Hills – now having produced Fifty Treasures books, there are also documents provided by the central Arts Society on its website, offering advice to interested Area teams regarding what to collate, how to get an ISBN number and which printers to use. All the books thus far have been compiled and printed by ZPQ Designs, which accounts for the consistency of style.
Asked about his favourite treasures, Ian is clear that it was usually the attached story that secured a treasure's status. For example, the Bunyan Meeting House in Bedford made it in because it was mentioned by former hostage Terry Waite in his autobiography. A local couple had sent him a postcard of its stained-glass window, addressed simply to Terry Waite, c/o Hezbollah, Party of God, Beirut, Lebanon. Against all odds, it reached him, bringing him, he says, much comfort.
---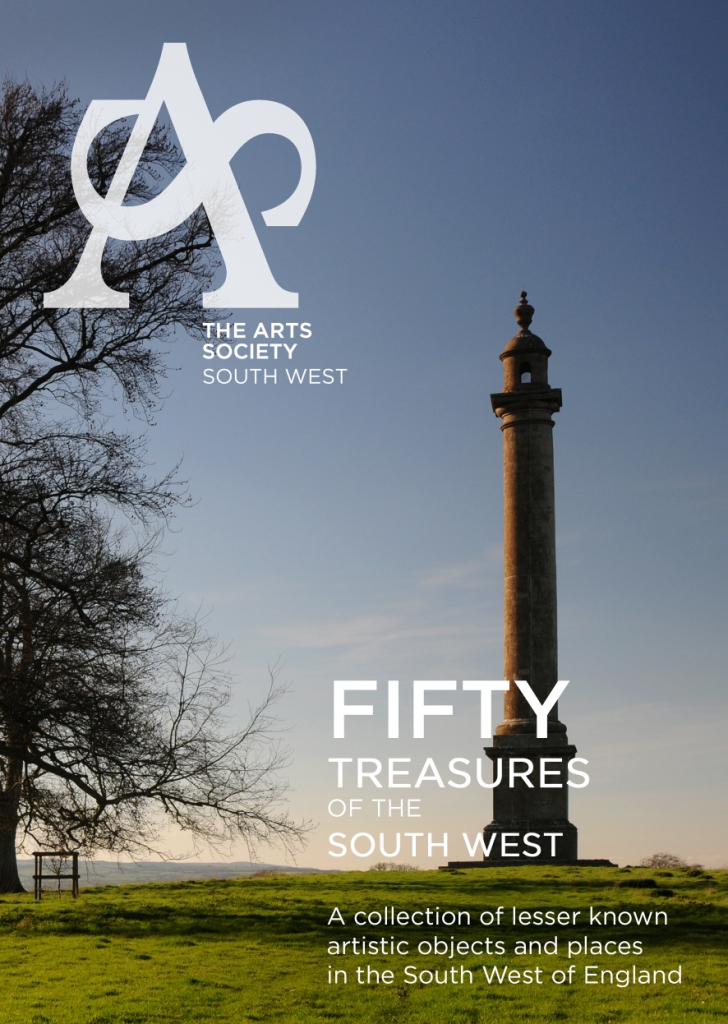 ---
Similarly, David finds the Frank Foley monument story from the South West's Fifty Treasures 'very poignant and thought-provoking of awful things that have happened in living memory'. Foley helped thousands of Jews escape the Holocaust by 'bending the rules' in his role as passport officer at the British Embassy in Berlin. 'On a personal basis,' David adds, 'I found travelling around the patch and meeting the volunteers in the various small museums enlightening and a great pleasure.'
The Fifty Treasures books are available from local Societies, as well as some independent bookshops and featured venues. The Arts Society website also has them for sale. As David summarises: 'What could make a better gift – and cost less than a box of chocolates or bottle of wine?!'
---
FIND OUT MORE

For more details on each of the Fifty Treasures books visit theartssociety.org/50-Treasures
---
About the Author
Anna McNay
Anna McNay is an art writer, editor and curator
Become an instant expert!
Find out more about the arts by becoming a Supporter of The Arts Society.
For just £20 a year you will receive invitations to exclusive member events and courses, special offers and concessions, our regular newsletter and our beautiful arts magazine, full of news, views, events and artist profiles.
FIND YOUR NEAREST SOCIETY