Making a difference: The Arts Society and Create
Making a difference: The Arts Society and Create
15 Jun 2020 - 12:44 BY Elizabeth Oliver
Funds from The Arts Society have helped emerging artists on Create's Nurturing Talent programme to deliver workshops with vulnerable community groups.
---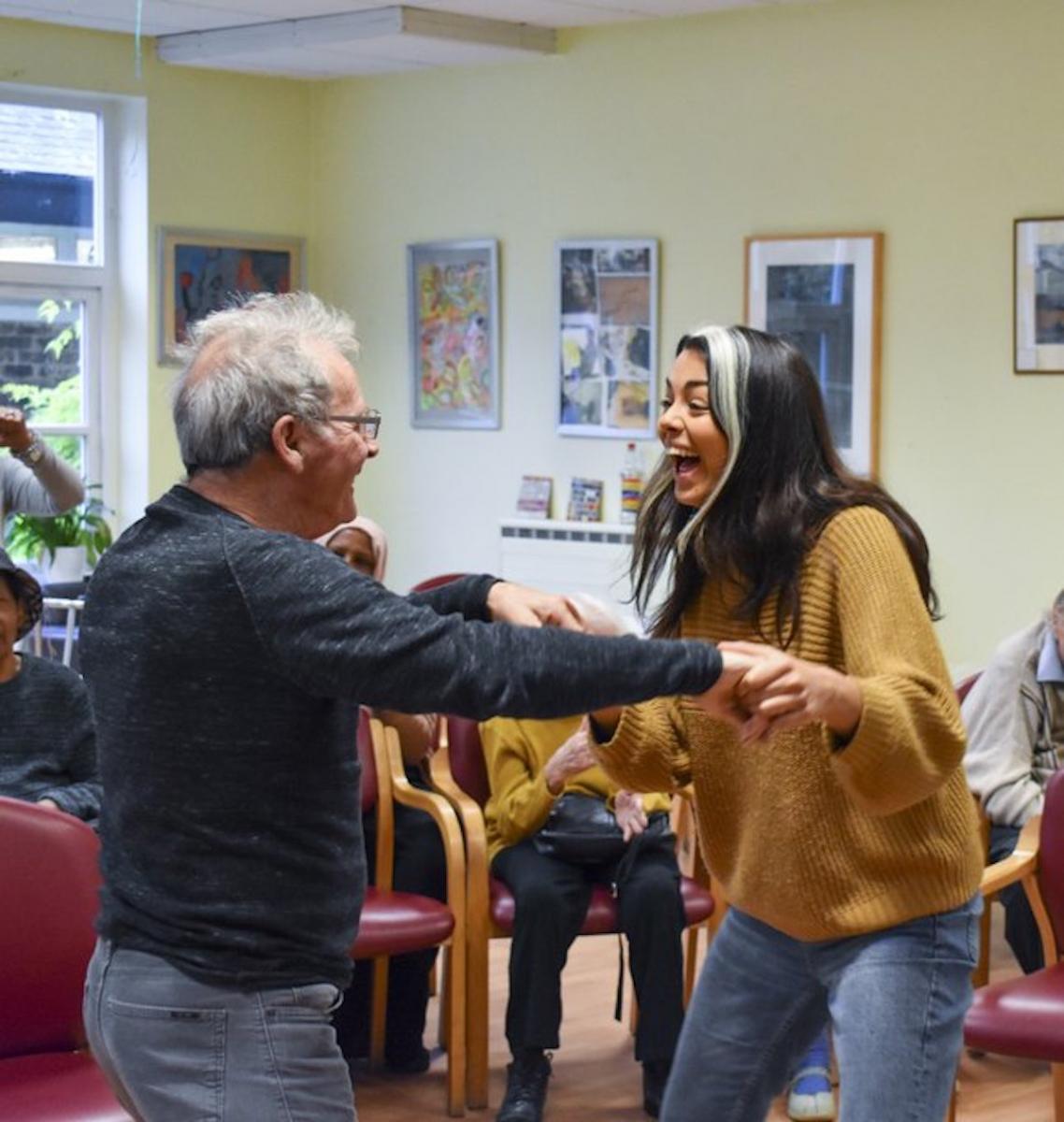 Holly Khan and participant
---
'The Nurturing Talent programme changed my career miraculously,' Holly Khan says. A musician, composer and music facilitator, Holly is one of six artists who gained a place on the initiative, run by Create, the UK's leading charity empowering lives and enhancing wellbeing through the creative arts. Since 2016, the year-long programme has equipped emerging professional artists with the skills needed to develop workshops for diverse community groups, under the guidance of experienced professional artists.
'The Nurturing Talent programme has been designed to give artists specific training and on-the-ground experiences,' Nicky Goulder, CEO of Create, explains. 'The selected creatives learn the best practice from established artists, and they learn about how to design and deliver workshops in challenging and sensitive environments.'
---
Nurturing Talent Final sharing Zine
---
As part of the programme, Holly and the other creatives, who include visual artists, a writer, an actor and a dancer, helped the professional artists to deliver around 36 workshops with vulnerable community groups. The artists were able to choose which groups they worked with, from young and adult carers, SEN children and vulnerable older people to prisoners and adults with mental health issues. For Holly, the experience was especially rewarding. 'It was fantastic to work with different community groups, alongside an experienced artist,' she says. 'I was like a magpie, picking up all the tools and exercises the artists used.' Over the course of the year, the emerging artists were paired up and worked towards planning and delivering a 30-minute workshop for adult carers.
---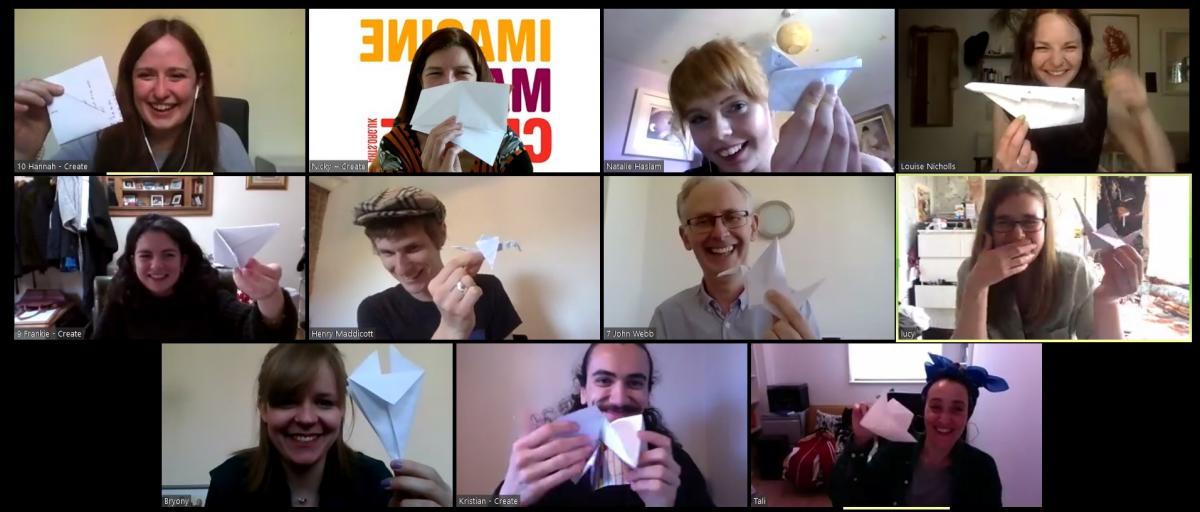 Nurturing Talent 20/21 Training
---
The Patricia Fay Memorial Fund awarded a £3,000 grant to support the programme in 2019 and in 2017, which Nicky says has been 'invaluable'. She adds, 'The grants have enabled us to give emerging artists a chance to take part in Nurturing Talent and have helped us with the internal costs of designing, recruiting and running the programme, as well as paying the emerging artists' bursaries.' For Create, the collaboration with The Arts Society has been particularly fruitful, due to the shared values of the organisations. 'The Arts Society is about making art accessible to everybody, and our mission at Create is about empowering lives and enhancing wellbeing through the creative arts,' Nicky says. 'The two organisations are beautifully aligned.'
---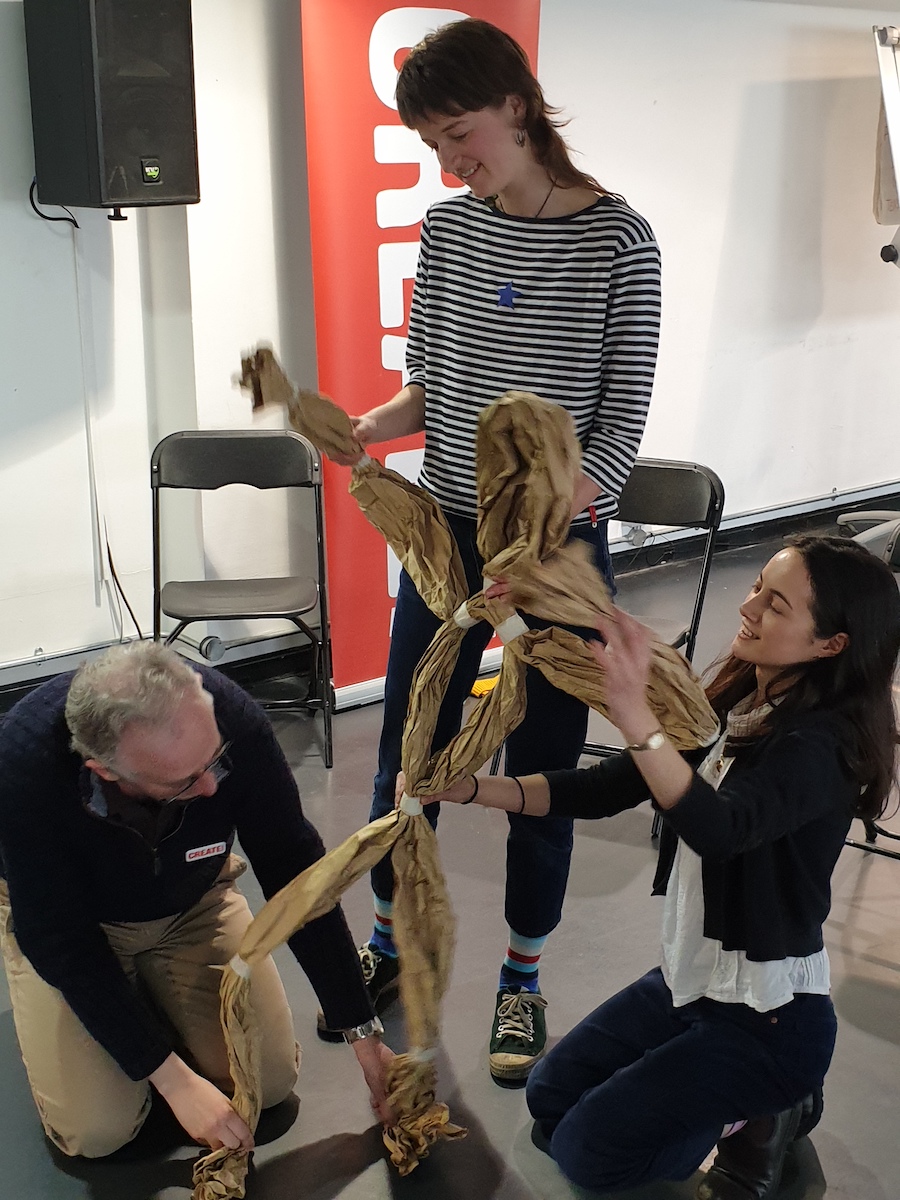 Nurturing Talent Final Sharing Puppets
---
The feedback from the programme has been especially positive. 'Artists have described Nurturing Talent as "a real journey of personal development" and "a happy ray of sunshine", which are all the things you hope to hear,' Nicky says. The experience of working on different projects, as well as access to training days and networking opportunities, have been beneficial for the emerging artists' careers.
'Because of Create, I feel confident to work in lots of different settings,' Holly explains. 'It's opened up relationships with different artists, and I've been able to secure work as a result.' Holly is keen to launch her own social enterprise, which combats loneliness and social isolation through music. 'Create's Nurturing Talent programme has been an incredible opportunity for me,' she says. 'Being part of the Create family has made me see how beneficial arts are to the community.'
---
Elizabeth Oliver is a freelance writer
---
FIND OUT MORE

To discover the range of projects run by Create, visit createarts.org.uk
For more information about Holly Khan's work, visit holly-khan.com
To read about Holly's experience on the Nurturing Talent programme, visit createarts.org.uk
Has your Society organised an initiative that's made a positive difference to your community? Let us know at magazine@theartssociety.org
Become an instant expert!
Find out more about the arts by becoming a Supporter of The Arts Society.
For just £10 a year you will receive invitations to exclusive member events and courses, special offers and concessions, our regular newsletter and our beautiful arts magazine, full of news, views, events and artist profiles.
FIND YOUR NEAREST SOCIETY