MAKING A DIFFERENCE: ART HISTORY LINK-UP GOES VIRTUAL
MAKING A DIFFERENCE: ART HISTORY LINK-UP GOES VIRTUAL
Making the pivot to online learning presented challenges and rewards for the educational charity, as Precious Adesina discovers
---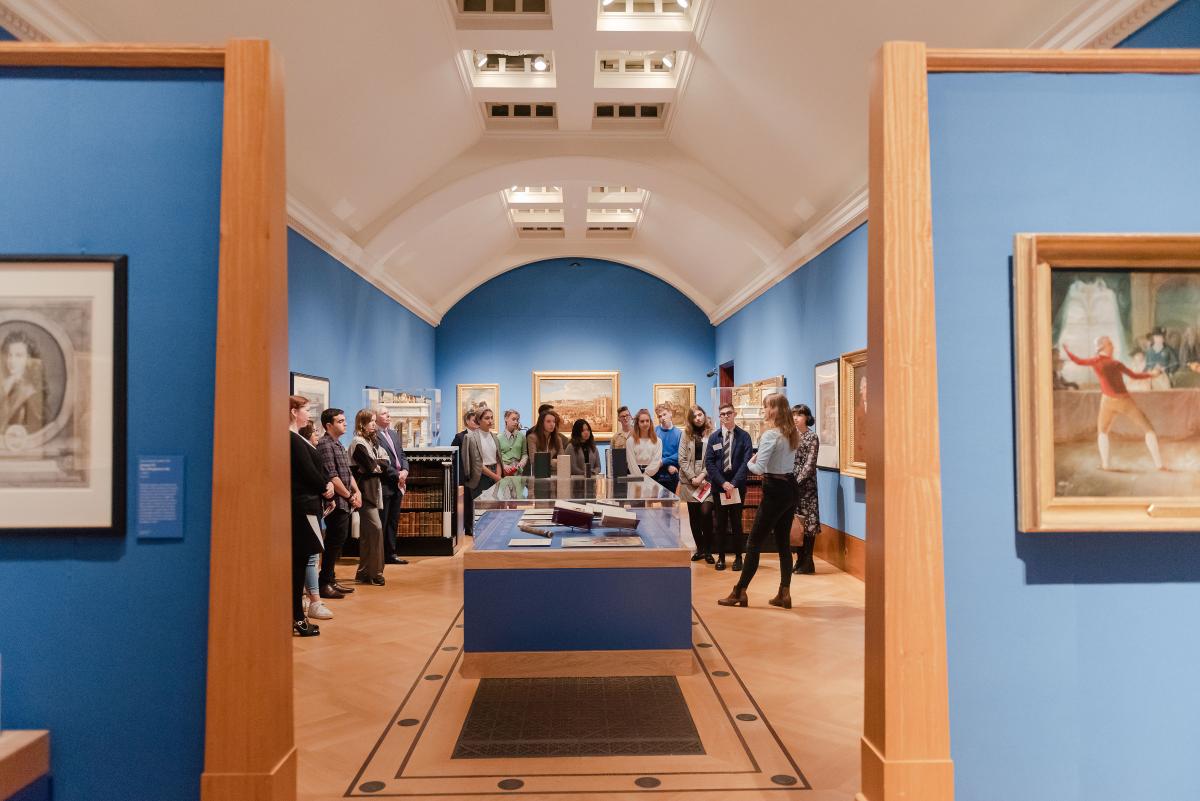 Art History Link-Up pre-pandemic

---
When Art History Link-Up began in 2016, the premise of the charity was straightforward. It provided free accredited art history courses for state-educated sixth-form students who wouldn't otherwise have had the opportunity to learn the subject. A key part of the appeal for students was that the classes were held in person at The Wallace Collection and The National Gallery.
Like many institutions, Covid-19 forced Art History Link-Up to go virtual, but according to chief executive Rose Aidin, this has allowed the non-profit organisation to reach a much wider number of students. 'When we were in the galleries, the maximum we could have was 20 in a class,' she says, admitting that even that can be too many at times. 'It's a lot of people to get around a painting.'
---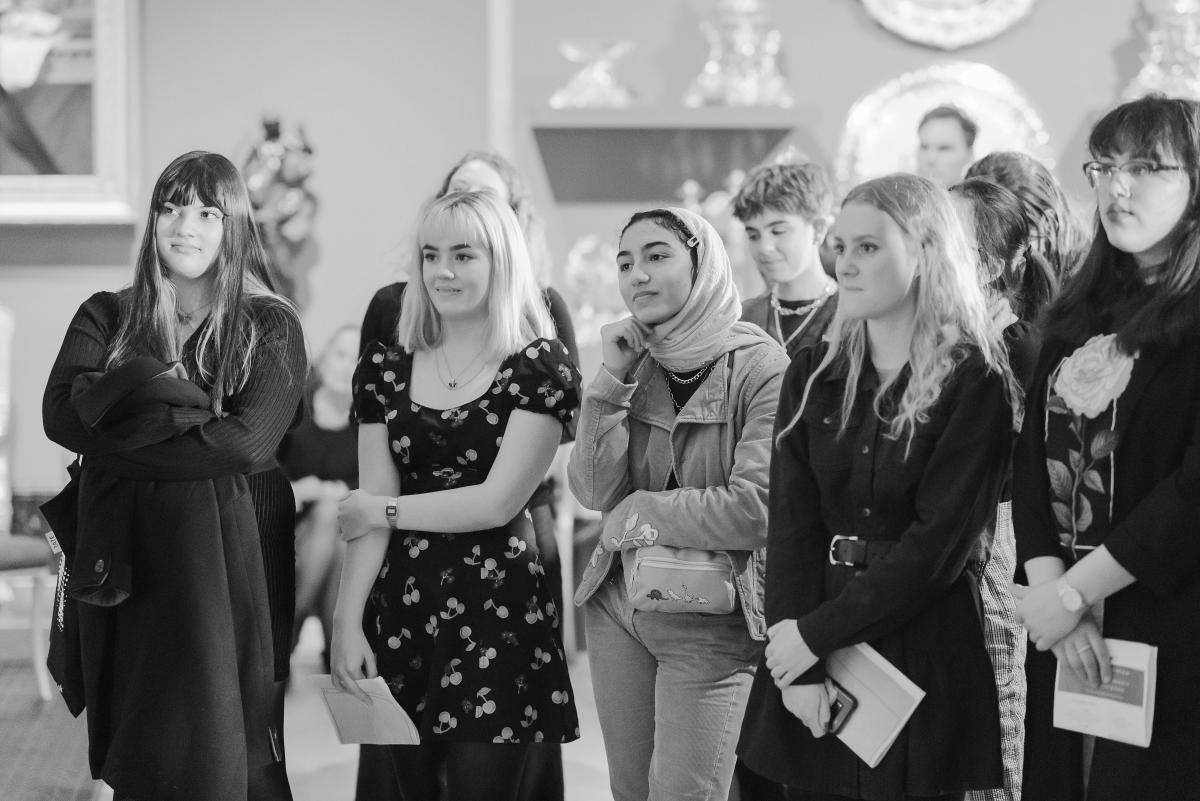 ---
Going online has meant that Art History Link-Up has been able to double the number of students in each class. 'We went from starting our academic year in 2019 with 40 students in total to starting the year in 2020 and in 2021 with 80, which is huge,' Rose says of the combined number of students attending classes at each gallery. Many of those new numbers have come from people living outside London (and as far as Wales) who would have otherwise struggled to make the in-person classes. 'Being able to attend online allowed me to join the sessions from home, and not have to worry about travelling five hours every week,' one student says. 'The ability to rewatch the sessions was also a huge help when revising the course content.'
Art History Link-Up has also found that these larger virtual courses have fostered a more enthusiastic environment. 'We look at the work of art together online, then when they see it in person they are so thrilled,' Rose says. 'It's like they've seen Beyoncé.'
For the most part, the charity has found ways to alleviate the disappointment that may occur from not being able to see the works in the flesh during lectures. 'Google Arts & Culture allows you to zoom right into the artworks,' Rose says. In fact, it offers such extraordinarily high resolution that users can see the finer details, such as the brushstrokes. 'The resources available online are astonishing,' she adds. 'We post these in advance of class so they can watch a video, have a look at a painting and read an article beforehand.'
---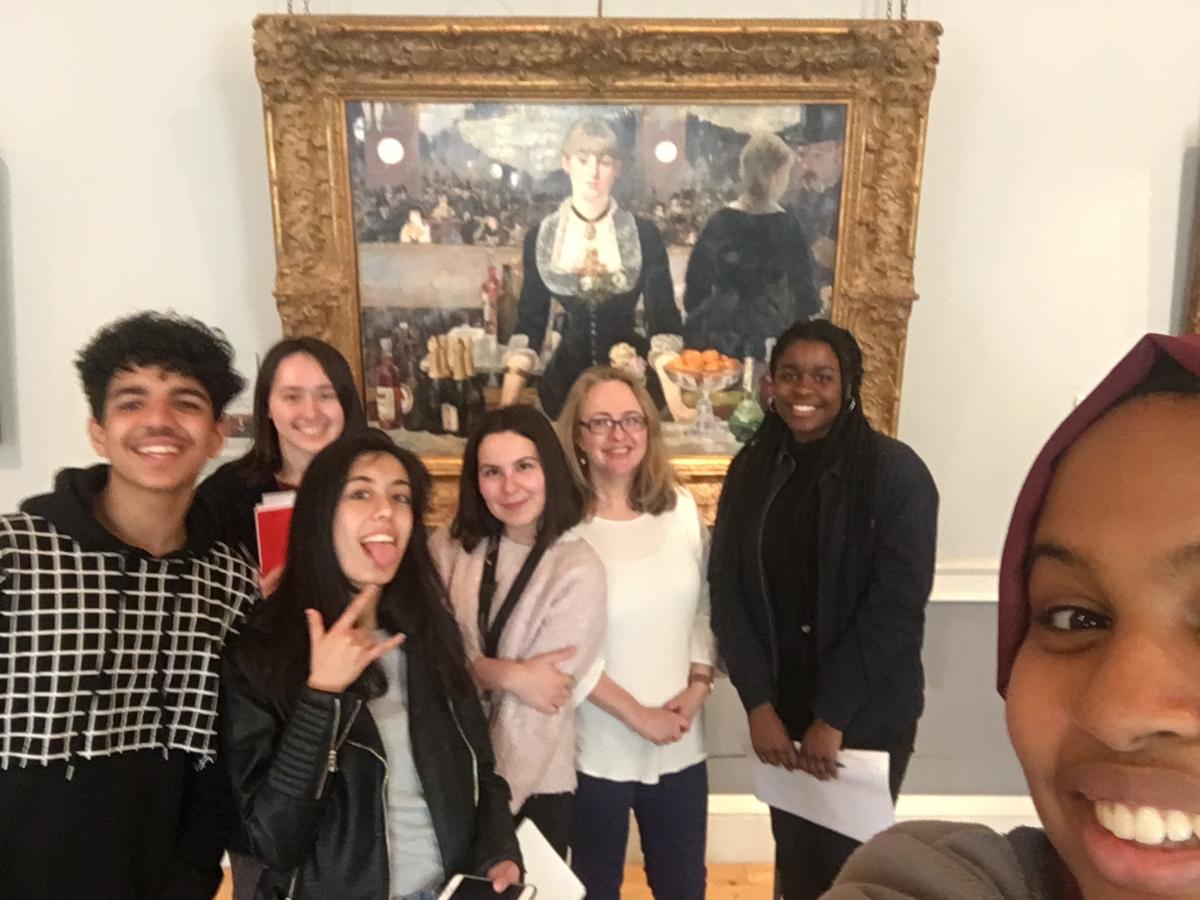 Students finally meet Édouard Manet's A Bar at the Folies-Bergère

---
The class organisers have also taken advantage of 'breakout rooms' available on Zoom, which allow for large groups to have smaller discussions on a call. Pre-pandemic, Art History Link-Up had two to three teaching assistants helping with a class. There are now at least five TAs who host these shorter conversations, enabling them to create better relationships with students and support attendees with tasks set by the main teacher. 'It really helps to break the session up,' one student says of the experience.
---
'I live in the Midlands so, in a way, I am grateful that this happened, as it meant I was able to have this opportunity.'

---
Despite the positives, the pivot to online learning has been challenging for some students, in ways that are unavoidable in current times. 'If the pandemic hadn't happened I would have definitely liked to stay on the course, but right now I feel like I'm behind in my other subjects and there is a high element of uncertainty,' one student says, demonstrating just how stretched the education system has been during periods of lockdown and constantly changing restrictions.
Another student adds that access to technology has caused problems. 'My Wi-Fi is not great and my laptop is quite old,' they explain. 'In a lot of classes my Wi-Fi would cut out or my laptop would shut down, but all the TAs were super understanding of this, and I never felt like it really impacted my experience of the course overall, especially as most classes were recorded.' They also note that despite their computer problems, they would have been unable to attend the pre-pandemic course in person. 'I live in the Midlands so, in a way, I am grateful that this happened, as it meant I was able to have this opportunity.'
While the Art History Link-Up online curriculum hasn't provided a flawless experience for everyone, for most students it has offered them the opportunity to access a course that they might otherwise be denied – something the providers will keep in mind post-pandemic. 'We've learnt how powerful digital learning is,' Rose says. 'Before, we may have thought of it as second best, but it's not. It's a really interesting alternative way to support learning and makes it much more accessible.'
---
FIND OUT MORE

For more information about Art History Link-Up, visit arthistorylinkup.org
To support the initiative, visit arthistorylinkup.org/support
Current funders include The Arts Society, the Rothschild Foundation and James Allen's Girls' School
About the Author
Precious Adesina
Precious Adesina is a freelance culture writer published in TIME, Financial Times, BBC, The Economist, The Art Newspaper and more. She has also given talks at Whitechapel Gallery and Nottingham Contemporary on arts writing and research.
Become an instant expert!
Find out more about the arts by becoming a Supporter of The Arts Society.
For just £20 a year you will receive invitations to exclusive member events and courses, special offers and concessions, our regular newsletter and our beautiful arts magazine, full of news, views, events and artist profiles.
FIND YOUR NEAREST SOCIETY