Hidden Gem: A Raoul Dufy Discovery
Hidden Gem: A Raoul Dufy Discovery
6 Nov 2019 - 11:44 BY Mary Alexander
A rare book with a tantalising connection to the artist Raoul Dufy was revealed to Arts Society Lecturer Mary Alexander when she met gallery owner Mike Goldmark. Here, she tells its story.
---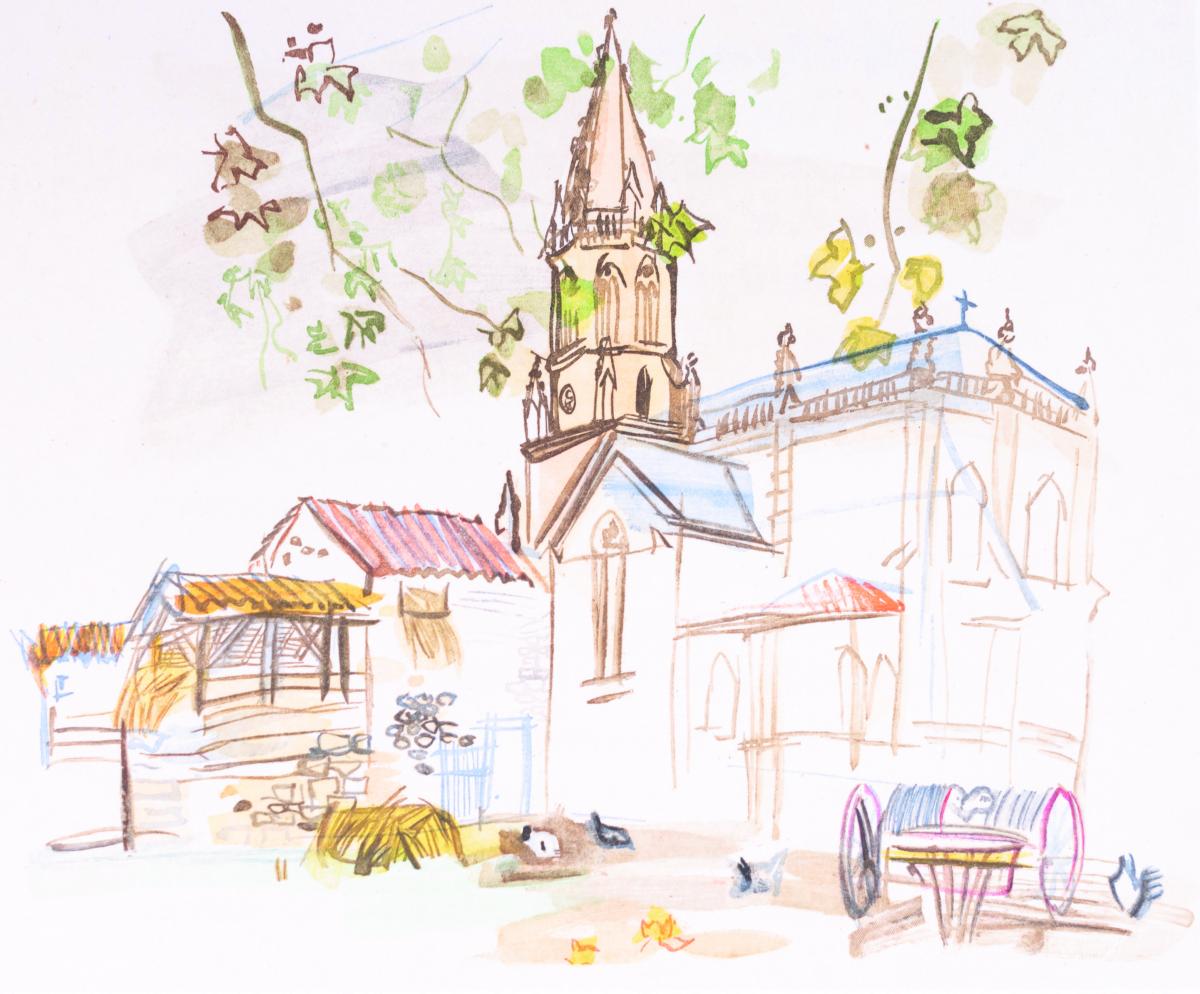 Courtesy Jay Goldmark/ Goldmark Gallery
---
Vacances Forcées ('Enforced Vacation') is no ordinary work. Written by activist and author Roland Dorgelès (1885–1973), it features luminous watercolour illustrations by Raoul Dufy (1877–1953). Exiles from Paris, war had reunited the friends in the south of France, where others, such as writer Gertrude Stein, had also fled. The coming together of Dorgelès and Dufy resulted in this work, shown to me by Mike Goldmark, of Goldmark Gallery.
Mike has a special interest in Dufy and had discovered Vacances Forcées in Paris. It sits in his collection and was Dorgelès' personal copy. More than a piece of literature, it is a work of art and a vivid witness account of life in rural France during the German occupation.
Dorgelès' prose is compelling. The first paragraph recalls the panic of flight from Paris in June 1940, as German troops advanced. He and his wife, Hania, headed south. Dufy was already there when war broke out. Experiencing the symptoms of polyarthritis, he had sought the warmer climate and medical treatment available.
Courtesy Jay Goldmark/ Goldmark Gallery
---
The meeting of the two old friends was serendipitous. In 1943 Dufy heard that Dorgelès, whose political leanings put him at risk from the Gestapo, was now living in Montsaunès. Dufy paid him a short visit, which evolved into a year of living and working together. That is the background, but what of this book? It is dazzling, as the illustrations here reveal. The lauded woodcutter and engraver Jacques Beltrand spent two years translating Dufy's watercolours into wooden blocks – one for each colour in every image (over 400 blocks, with 140,000 passes through the press). The woodgrain in the illustrations is still visible. The quality of the paper and the balance of the letterforms is exemplary.
Sadly, Dufy did not witness the appearance of the first, 1956 edition. He died suddenly in 1953. But on a poignant – and, for me, heart-stopping – footnote, when I opened the book at the gallery, I discovered, tucked inside, letters in Dufy's handwriting, giving Dorgelès carte blanche use of the watercolours. This book, a true hidden gem, is a remarkable survivor and speaks of the joy of friendship – and art – in a dark time.
---
Mary Alexander is an Arts Society Lecturer and President of The Arts Society Glaven Valley.
---
SEE

Works by Dufy, from etchings to wood engravings, at Goldmark Gallery, Rutland
---
SIGN UP

This feature is published in the autumn issue of The Arts Society Magazine, available to all members.
Become an instant expert!
Find out more about the arts by becoming a Supporter of The Arts Society.
For just £10 a year you will receive invitations to exclusive member events and courses, special offers and concessions, our regular newsletter and our beautiful arts magazine, full of news, views, events and artist profiles.
FIND YOUR NEAREST SOCIETY