2 Mar 2019 - 10:00 BY The Arts Society
MacDonald 'Max' Gill, brother of sculptor Eric Gill, was renowned for his maps, in sites including the London Underground. Arts Society Lecturer Caroline Walker, Gill's great-niece, reveals the story of this example, hidden for years in an attic.
---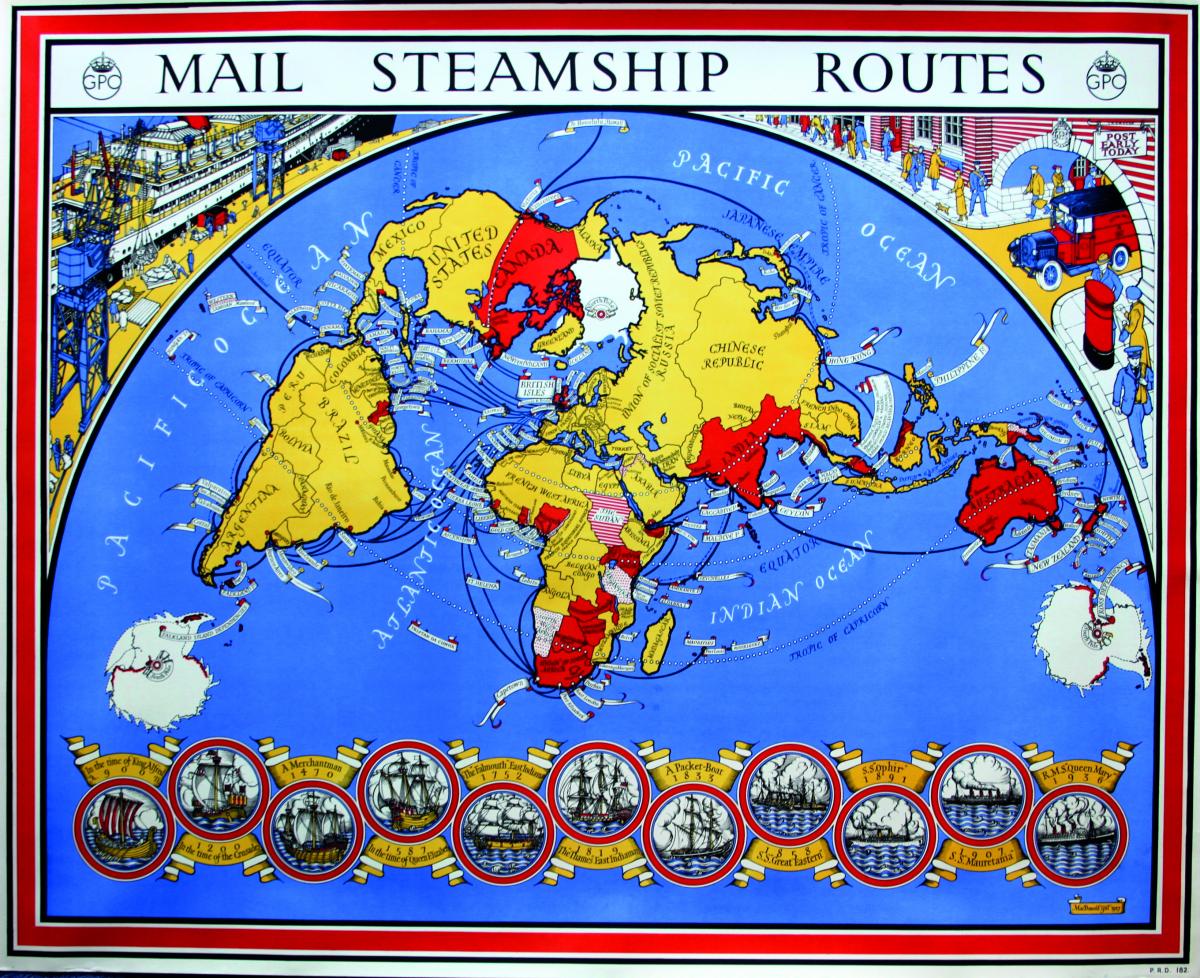 Courtesy Caroline Walker
---
Mail Steamship Routes was one of three posters Max Gill (1884–1947) designed for the General Post Office (GPO) in the 1930s. Max was an illustrator, letterer, map-maker, architect and decorative artist. After his death, this original print was carefully wrapped in brown paper and tucked away – along with other treasures – in an old oak chest in the tiny Sussex cottage where he had lived with his second wife, Priscilla. There it lay, undisturbed, for 60 years.
In 2007 I tracked down Priscilla's nephew, who had inherited the cottage, and he invited me to look through piles of Max memorabilia and original artwork. Some items had been discoloured by time, others nibbled by mice and silverfish, but when I unrolled this particular poster, it was a revelation. It was in pristine condition, with colours as fresh and vibrant as the day it had been printed.
---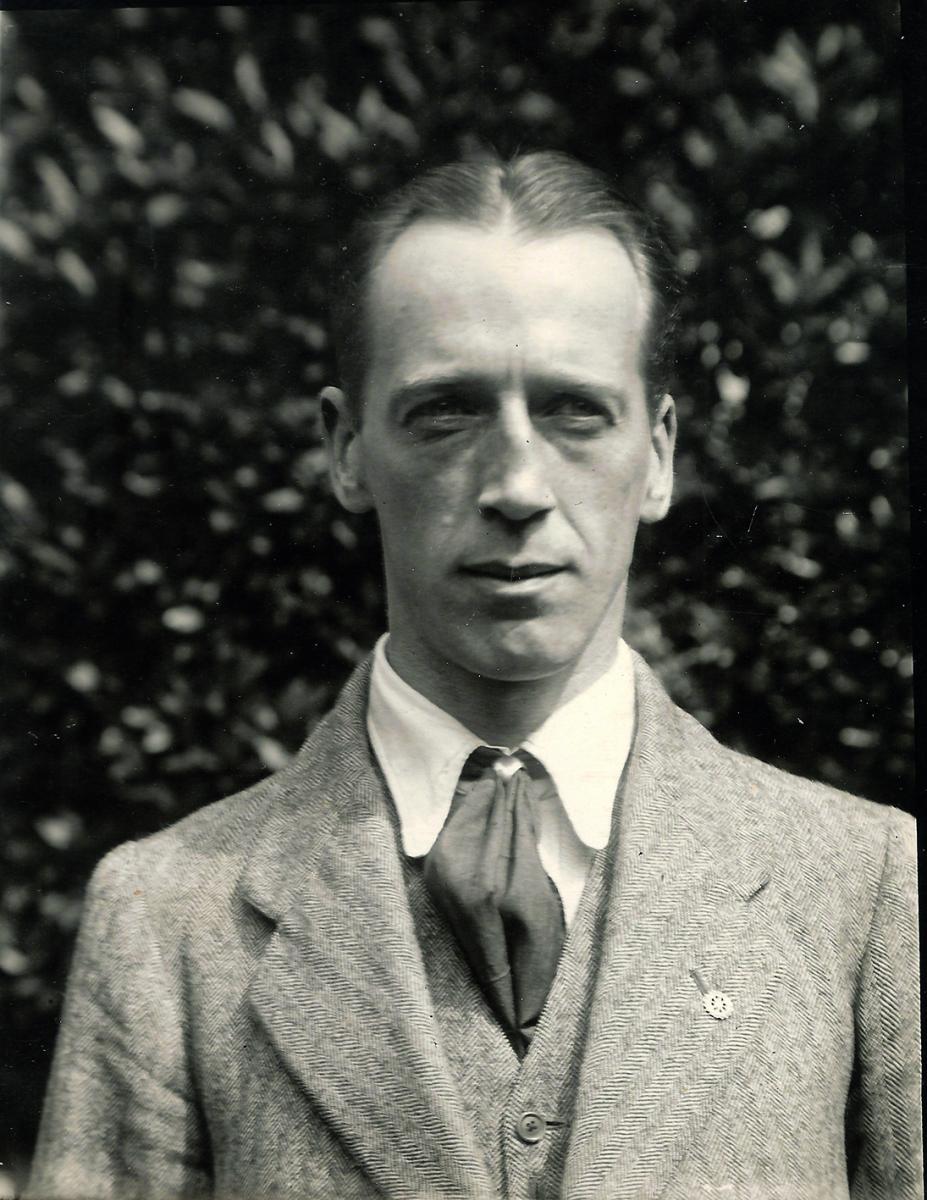 MacDonald 'Max' Gill (c.1920), private collection
---
Designed to highlight the modernity of the GPO, the map shows the global reaches of the postal service in 1937. Eighty years ago the viewer would also have noted the dapper postman in his restyled uniform and smart new cap, and the very latest Morris Minor Eight postal van, as well as the most recent addition to Cunard's fleet, the grand Royal Mail Ship Queen Mary. Maritime enthusiasts could also admire the set of beautifully drawn ships, which show the evolution of sea transport. Underpinning it all is the timeless Roman lettering on which Max had based the 1918 alphabet design he created for the Cenotaph and the military headstone. Although Max's work is represented in many national collections, it is seldom on show. However, many of the gems discovered in the cottage, including this map, are currently on display at Ditchling Museum of Art + Craft in Sussex.
---
Discover

Caroline Walker is an Arts Society Lecturer. She has been researching Max Gill's life and work since 2006, and her talks focus on his personal life and artistic achievements.
---
See

Max Gill: Wonderground Man; on until 28 April; ditchlingmuseumartcraft.org.uk
Become an instant expert!
Find out more about the arts by becoming a Supporter of The Arts Society.
For just £10 a year you will receive invitations to exclusive member events and courses, special offers and concessions, our regular newsletter and our beautiful quarterly arts magazine, full of news, views, events and artist profiles.
FIND YOUR NEAREST SOCIETY