Four things Edmund de Waal told us
Four things Edmund de Waal told us
19 Jun 2020 - 16:18 BY The Arts Society
Edmund de Waal speaks to Sue Herdman about the new direction of his practice, the nature of creativity and the perils facing art education, in the summer issue of The Arts Society Magazine. Here's a taste of what he revealed.
---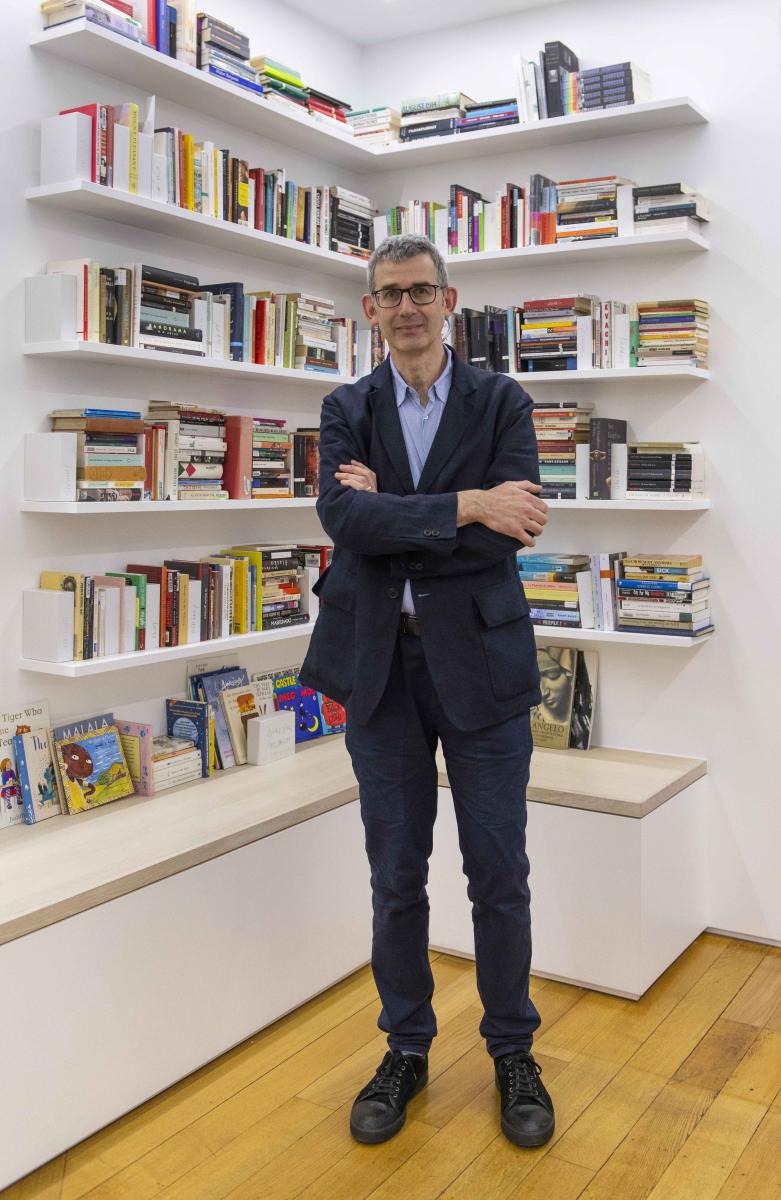 Edmund de Waal, © Trustees of the British Museum
---
He built a library of exile
In a marriage of clay and words, Edmund de Waal's major installation library of exile pays homage to the lost libraries of the world, from that of ancient Nineveh to those more recently gone in Tripoli and Mosul. It has been exhibited in Venice and Dresden, and is now at the British Museum (it opened shortly before lockdown). His tribute holds 2,000 titles by exiled authors, from Dante to Judith Kerr, all housed in a space coated in clay. Almost all of the books are written in translation. The artist explains that the work not only mourns the loss of knowledge that comes when libraries are destroyed, but 'what it means to have to move to another country, to speak another language. I've been thinking about what we take into exile, and what you give when you are there.'
---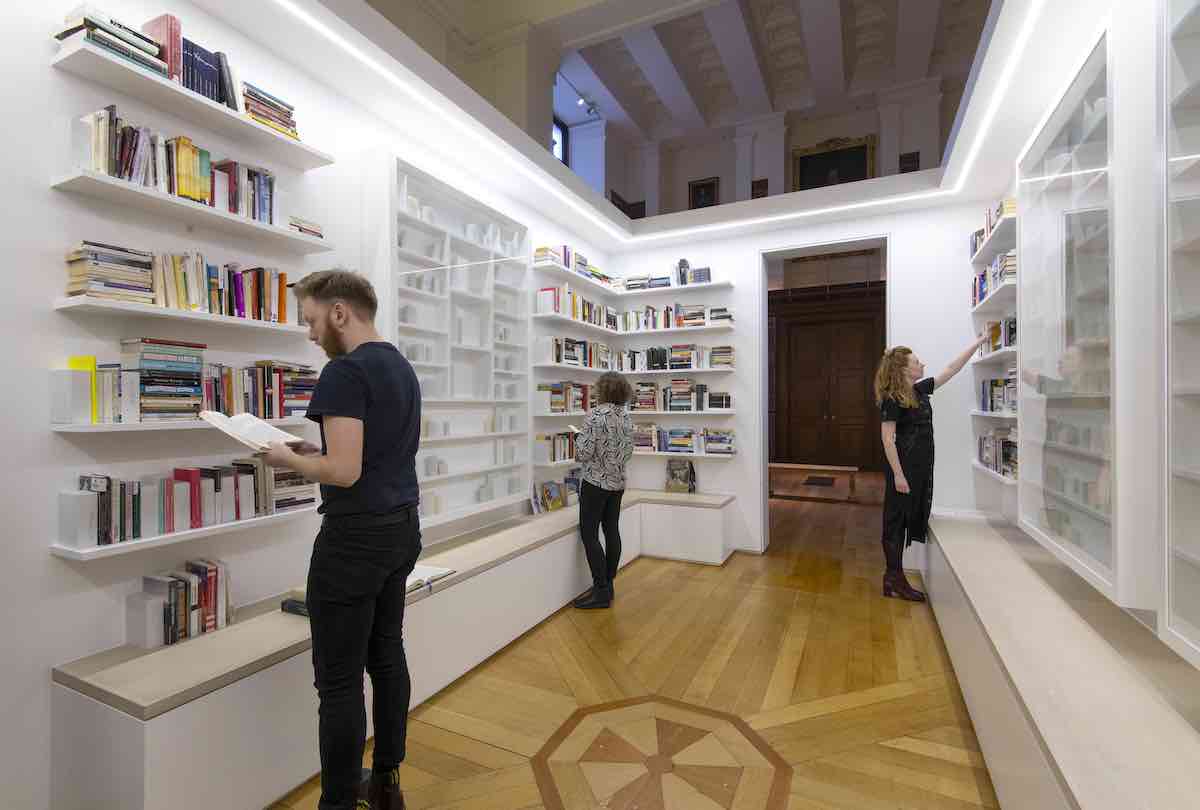 Edmund de Waal library of exile at the British Museum 2020 © The Trustees of the British Museum
---
He is evangelical about arts education
'The things that we took for granted – the libraries, places where you could try books and have quiet, whatever background you came from – those democratic places of learning are completely threatened,' de Waal explains. As a trustee of the National Saturday Club, which gives free arts education to children, he understands the value of learning that cannot be quantified and graded. 'You could learn how creativity was gloriously complex and happenstance,' he adds. 'You could encounter art making. That, too, is deeply threatened.'
---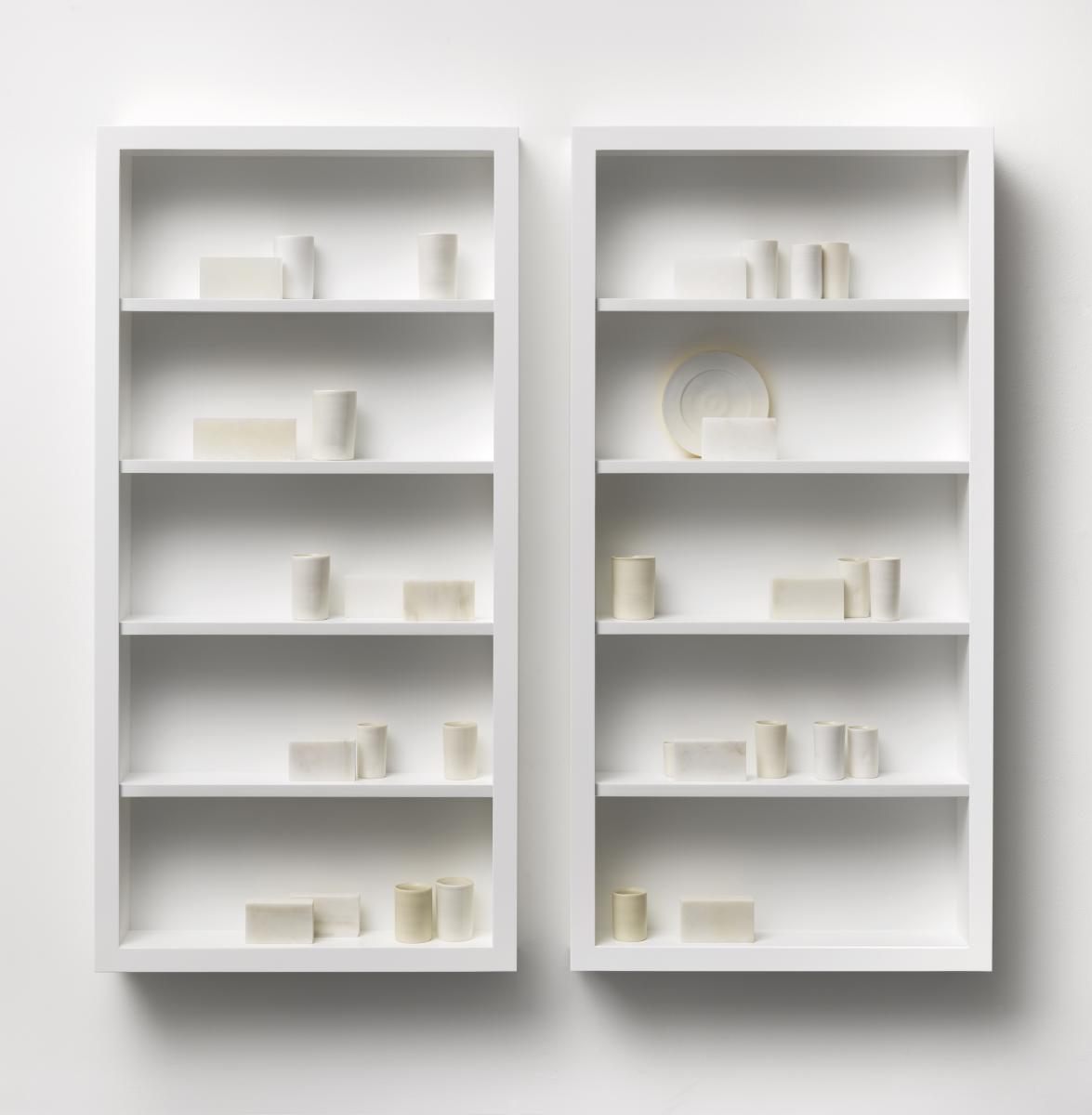 your name, 2018 © Edmund de Waal
---
He doesn't believe in the image of the tortured artist
Success did not come fast for de Waal. He spent years working alone, in the wilds of Herefordshire, in urban Sheffield, selling little. He explains that he was profoundly lonely during this period, which did little to stoke inspiration. 'I don't see the creative value in being unhappy. It doesn't, in my opinion, make you a better artist. But the hours alone, making, were a deep training.'
---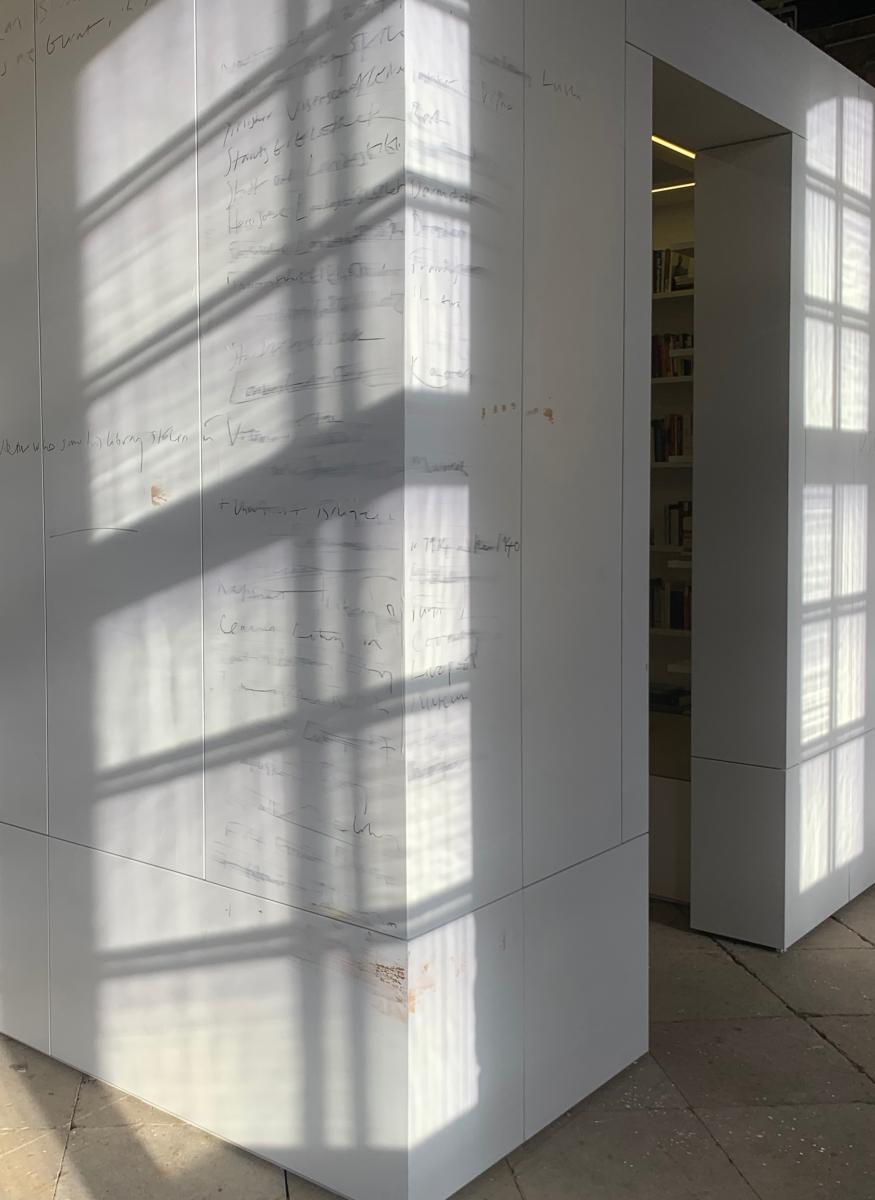 library of exile at the British Museum 2020 © The Trustees of the British Museum
He is curating an exhibition all about touch
Focusing on Henry Moore, his latest project comes in the form of an exhibition all about the role of touch and iconography within the sculptor's oeuvre, titled This Living Hand. 'I am drilling deep into Moore's obsession with picturing his own hands and those of other people,' he says. 'Some of the most moving of his drawings are of the aged, arthritic hands of Nobel Prize-winning chemist Professor Dorothy Hodgkin. They have such incredible dignity.'
---
Sue Herdman is Editor-in-Chief, The Arts Society Magazine
---
The extended version of this article first appeared in the Summer 2020 issue of The Arts Society Magazine, available exclusively to Members and Supporters.
---
Stay in touch with The Arts Society! Head over to The Arts Society Connected to join discussions, read blog posts and watch The Arts Society at Home - a series of films by Arts Society Accredited Lecturers, published every fortnight.
Become an instant expert!
Find out more about the arts by becoming a Supporter of The Arts Society.
For just £10 a year you will receive invitations to exclusive member events and courses, special offers and concessions, our regular newsletter and our beautiful arts magazine, full of news, views, events and artist profiles.
FIND YOUR NEAREST SOCIETY