Five things we learned about artist collectives
Five things we learned about artist collectives
Chloë Ashby uncovers exactly why the art of collaboration has always been essential
---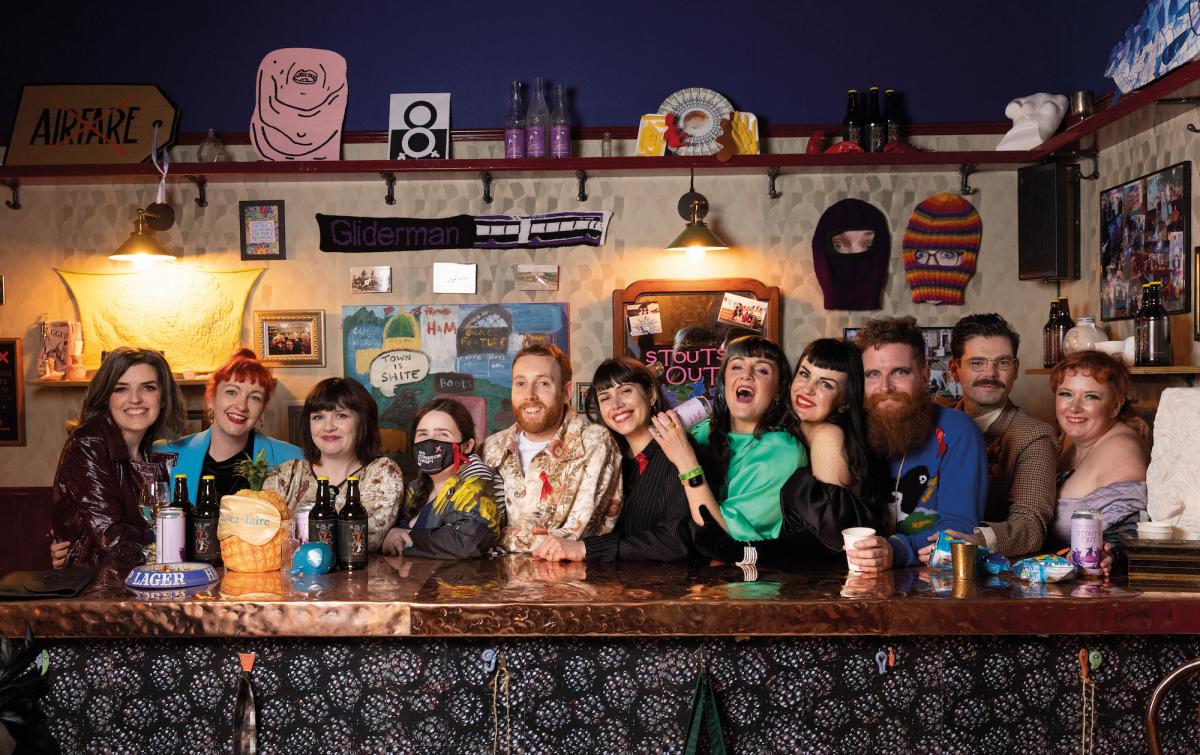 Turner Prize winner the Northern Ireland-based Array Collective, which creates collaborative actions in response to social issues affecting the country, shown in their installation The Druithaib's Ball – a síbín, or illicit bar. © Turner Prize/ Matt Alexander PA Wire

---
1. The idea of the lone genius is a myth

Hammad Nasar, lead curator of the 2021 Turner Prize, says, the lone genius is an artificial construct. 'There's very little artistic production that comes about in isolation, and it's curious that in the visual arts we still like to pretend it does.' Studio assistants and managers, fabricators, engineers and technicians all have their part to play.
2. Artist groups have existed throughout history
In ancient Greece, sourcing and sculpting marble was a team effort. During the medieval period, craft guilds were conceived to share resources and labour and maintain production and quality control. In the 1960s the Fluxus showed how collaboration could be used to make a radical statement. Since then, there have been the Guerrilla Girls, an anonymous group of women artists that formed in New York in 1985 with the mission of spotlighting gender inequality in the arts, and the Russian feminist punk collective Pussy Riot, which, since 2011, has used art to speak out against the Putin autocratic regime.
---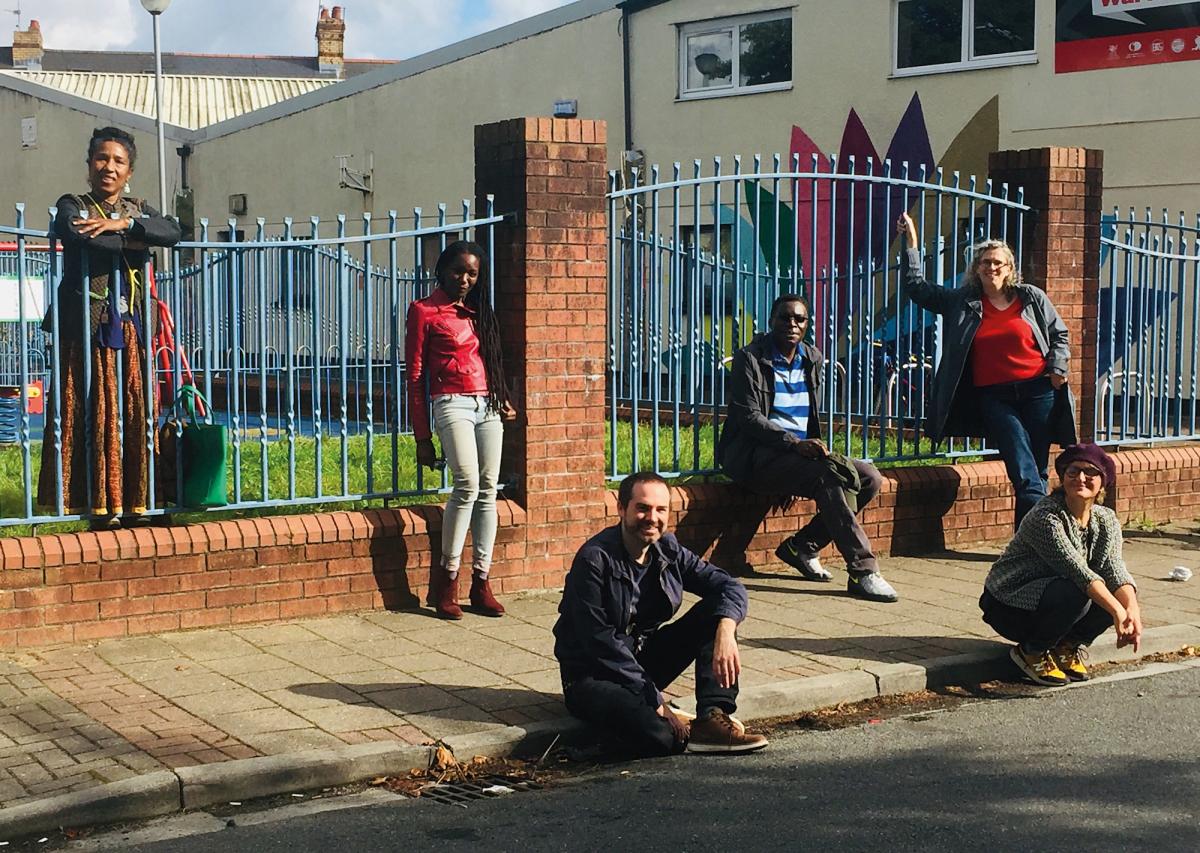 Turner Prize shortlisted Gentle/Radical collective, whose Doorstep Revolution is an arts project about community conversation. Photo Ruth Clark

---
3. Collaboration is often the key to success
In trying times, coming together with a wider community network is key. Practices like the Hastings-based Project Art Works offer studio space, materials, teaching and exhibiting opportunities to neurodivergent communities, and encourage cultural institutions to provide greater representation for those artists and audiences. Offering fresh perspectives is vital to the evolution of art practice.
4. The Turner Prize shortlist solely featured collectives in 2021
Last year the Turner Prize jury caused a stir when it bypassed individuals altogether and selected a shortlist comprised entirely of artist-run groups of between two and 70 members. These were Array Collective (which won), Black Obsidian Sound System, Cooking Sections, Gentle/Radical and Project Art Works.
---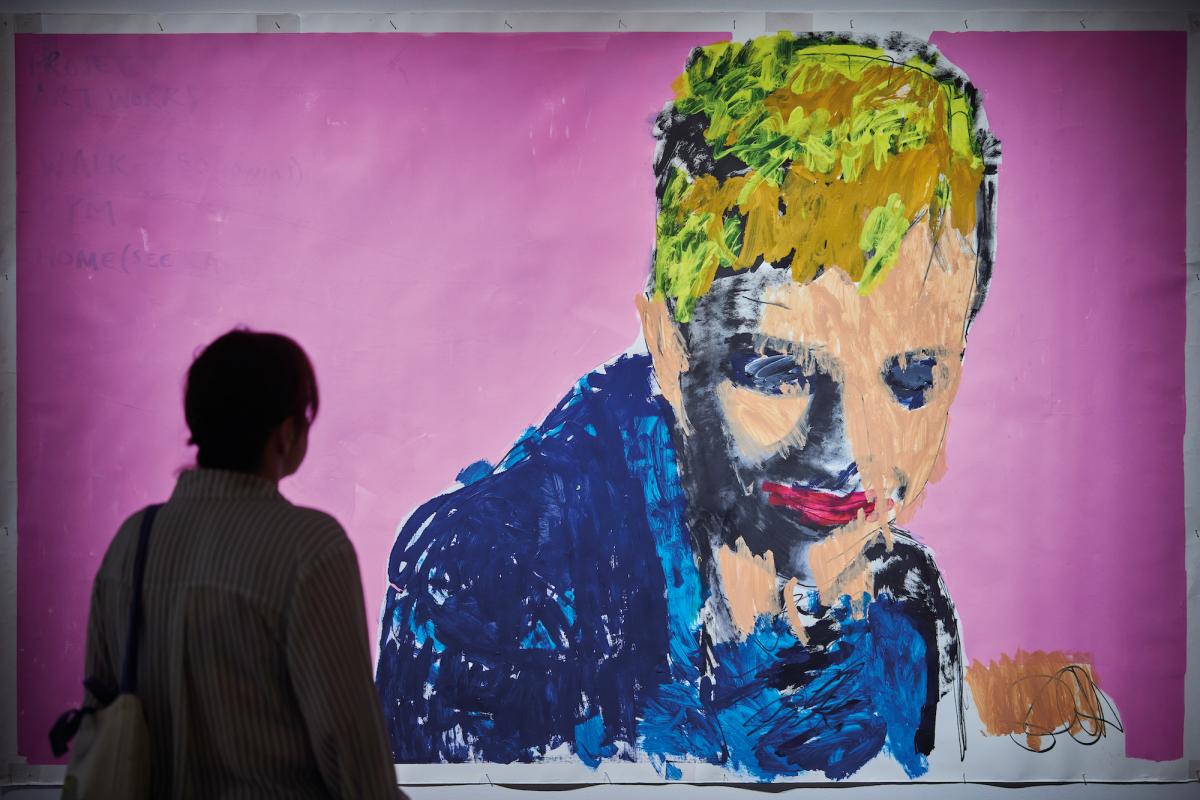 An artwork from the Turner Prize shortlisted Project Art Works, a collective that collaborates with neurodivergent people with complex support needs. © David Levene/ Project Artworks

---
5. The art world is still catching up
Putting value on a work of art has often been caught up with money, but collective practice makes it harder to assign figures due to the lack of individual authorship, and even to determine exactly what constitutes a work of art. 'There are people who really buy into this idea of what kind of art deserves prizes – the things that go into forming a canon and a collection,' says Nasar. 'It raises questions about what we value, and what the art world values.'
---
SEE

BRITISH ART SHOW 9, Manchester
This touring exhibition emphasises collaboration and commonality and features artists such as Mark Essen, whose Modern Clay enterprise brings together artists, children, refugees and homeless people. 13 May–14 September; britishartshow9.co.uk
DOCUMENTA FIFTEEN, Kassel, Germany
This year's Documenta, curated by Jakarta-based art collective ruangrupa, sees community- focused collectives taking part in an exhibition that centres on the nature of lumbung, an Indonesian term for a communal rice barn. 18 June–25 September; documenta-fifteen.de/en
SINGAPORE BIENNALE 2022, Singapore, Southeast Asia
The next edition of the Singapore Biennale will see four co-artistic directors from distinctive cultures and practices come together to inspire curatorial and artistic collectivity.18 October 2022–19 March 2023; biennialfoundation.org/biennials/ singapore-biennale
---
FIND OUT MORE

The full version of this feature is published in The Arts Society Magazine, available exclusively to Members and Supporters
---
About the Author
Chloë Ashby
Chloë Ashby is an author and award-winning arts journalist
Become an instant expert!
Find out more about the arts by becoming a Supporter of The Arts Society.
For just £20 a year you will receive invitations to exclusive member events and courses, special offers and concessions, our regular newsletter and our beautiful arts magazine, full of news, views, events and artist profiles.
FIND YOUR NEAREST SOCIETY