Five things that Cornelia Parker told us
Five things that Cornelia Parker told us
In the latest issue of The Arts Society Magazine, the artist speaks to Ina Cole ahead of a major Tate retrospective. Here are a few of the things she shared
---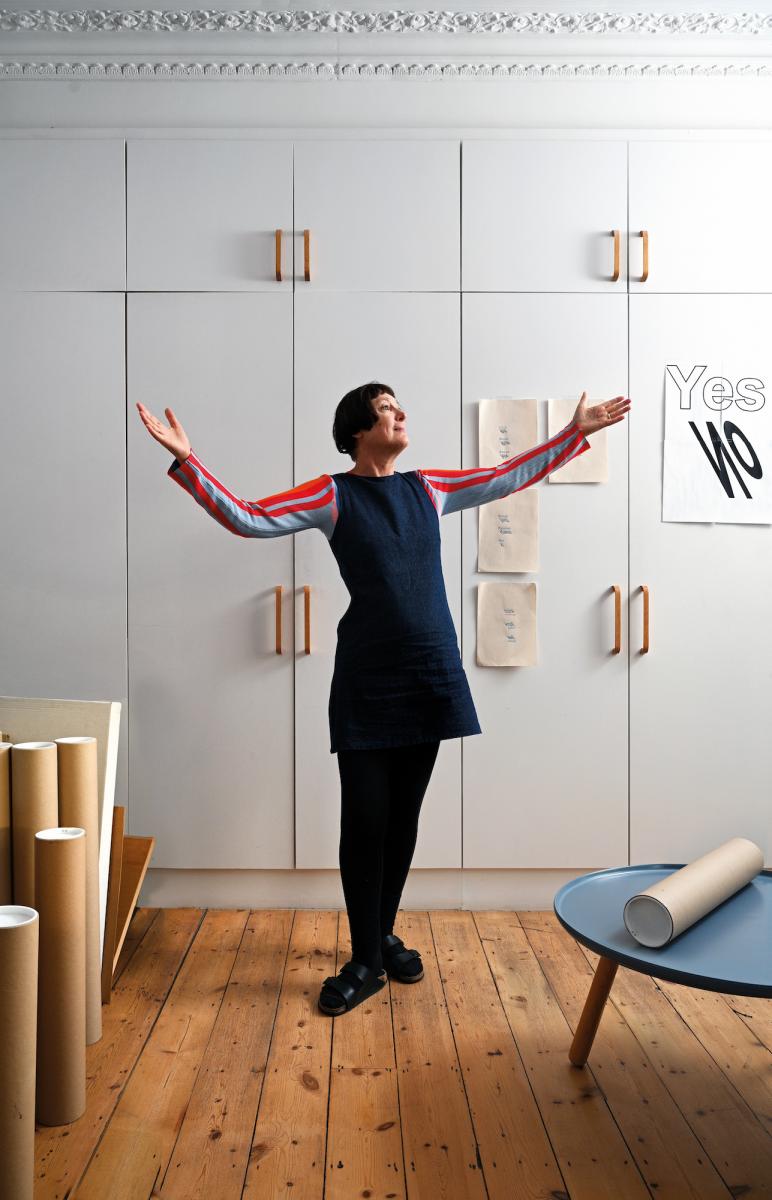 Portrait by John Millar

---
1. She relies on intuition
'When I make work, I allow it to go wherever it wants. Your subconscious knows far more than your conscious. We can only hold so much in our brain at any time,' she says.
2. Her famed work Cold Dark Matter: An Exploded View was made thanks to help from the army
She explains how the sculpture, which features suspended fragments from an exploded shed, was made possible: 'He [curator Jonathan Watkins] phoned the army, who asked us to come along. It wasn't a problem. They just blew things up for us. It would be much harder to do that now.'
3. She finds it hard to be optimistic about climate change
'I'm pessimistic about mankind's chances of survival. Things are unravelling, yet there's little political consensus. Ideas on solar geoengineering, for instance – reflecting sunlight back into space, not down to Earth – are short term,' she says.
---
Parker's Cold Dark Matter: An Exploded View, 1991. Tate © Cornelia Parker

---
4. She worries about art education
On the current state of British education she explains, 'Arts subjects have been cut, which is shocking. Creativity is systematically dismembered by people who haven't got a clue. In other countries, ministers have a background in art or history. What equips our ministers for the role?'
5. She has designs on space
'Perhaps, one day, I'll send a meteor up into outer space, as I've always wanted to,' she says. She already returned an iron meteorite into the Manchester sky as part of her 2015 Whitworth exhibition, in a project conceived with Nobel Prize-winning scientist Kostya Novoselov.
---
SEE

Cornelia Parker is now on at Tate Britain, London until 16 October; tate.org.uk
FIND OUT MORE

Arts Society Lecturer Rosalind Whyte gives a talk based on the artist and her work called The explosive world of Cornelia Parker
Read the full interview in The Arts Society Magazine, available exclusively to Members and Supporters
---
About the Author
Become an instant expert!
Find out more about the arts by becoming a Supporter of The Arts Society.
For just £20 a year you will receive invitations to exclusive member events and courses, special offers and concessions, our regular newsletter and our beautiful arts magazine, full of news, views, events and artist profiles.
FIND YOUR NEAREST SOCIETY