Five furry highlights from the Museum of the Dog
Five furry highlights from the Museum of the Dog
11 Apr 2019 - 09:22 BY The Arts Society
The American Kennel Club's Museum of the Dog has reopened in New York City, bringing together an incredible collection of some 1,700 paintings, ceramics, historical objects, photographs, books and ephemera, all dedicated to our four-legged friends, and many of which have been donated to the museum. Here are some of our favourite pieces on display.
---
Arthur Alfred Davis, On the Scent, 1901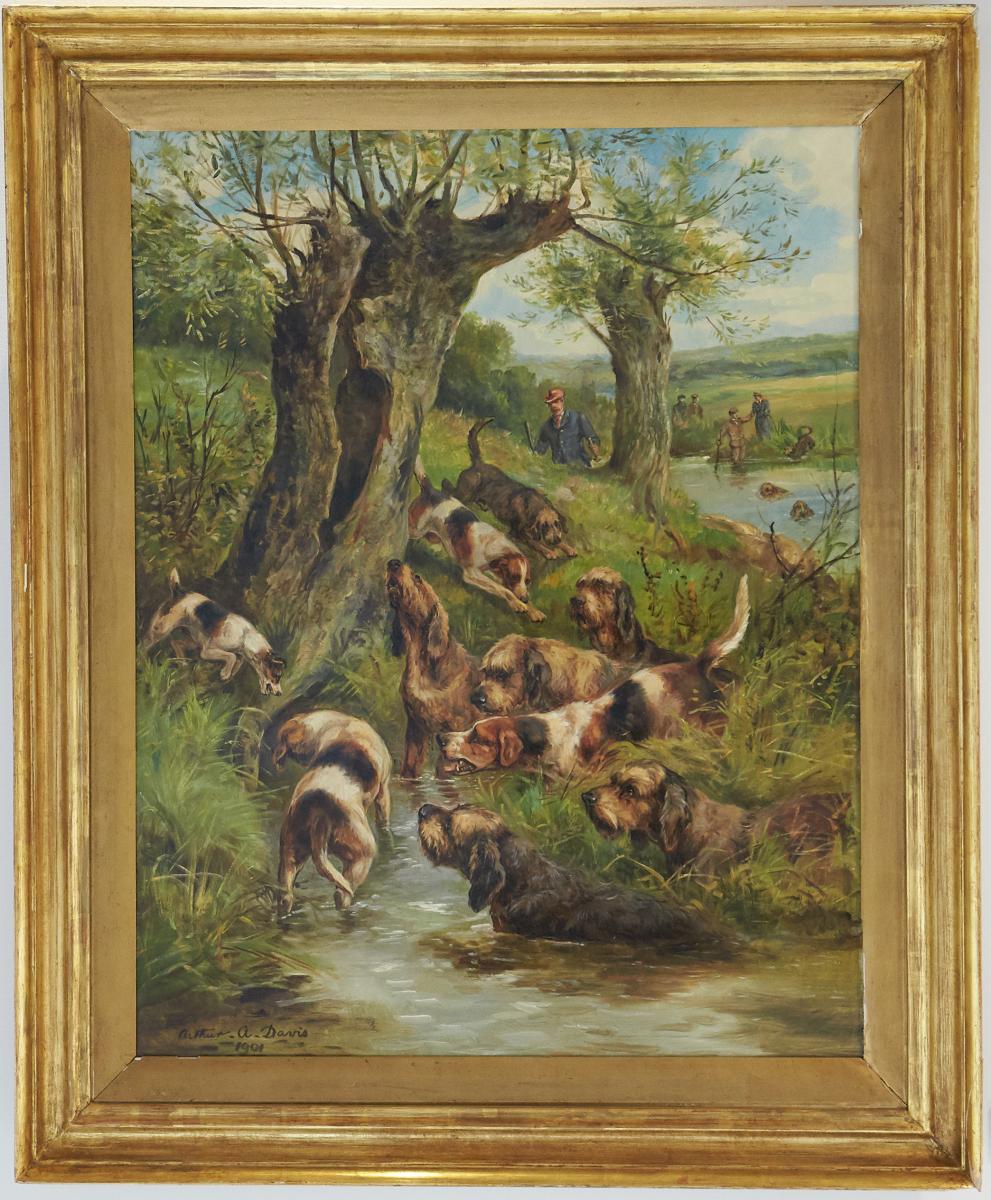 Victorian painter Arthur Alfred Davis was known for his hunting scenes, particularly of sporting dogs. Queen Victoria had popularised pet portraits, but an obsession with field sports among the ruling classes meant that action scenes like this were in high demand too.
---
John Thomas Peele, Waiting for their Master, 1859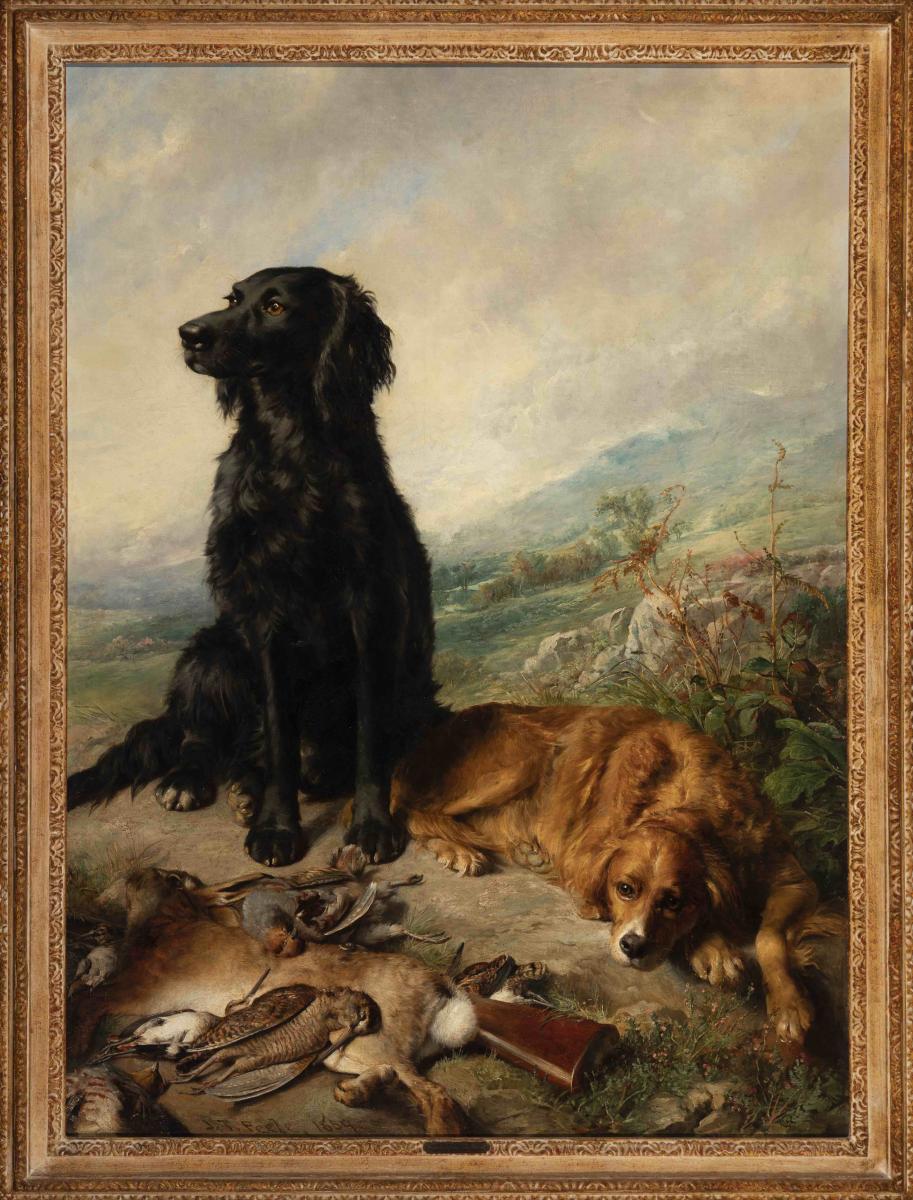 John Thomas Peele is best known for his portraits of children, and the sentimentality he often imbued is echoed in this tranquil post-hunt scene. Here, a couple of well-trained Setters patiently wait for their master, with longing glances that pay little mind to the kills at their feet.
---
Joy Kroeger Beckner, A Good Life, 1996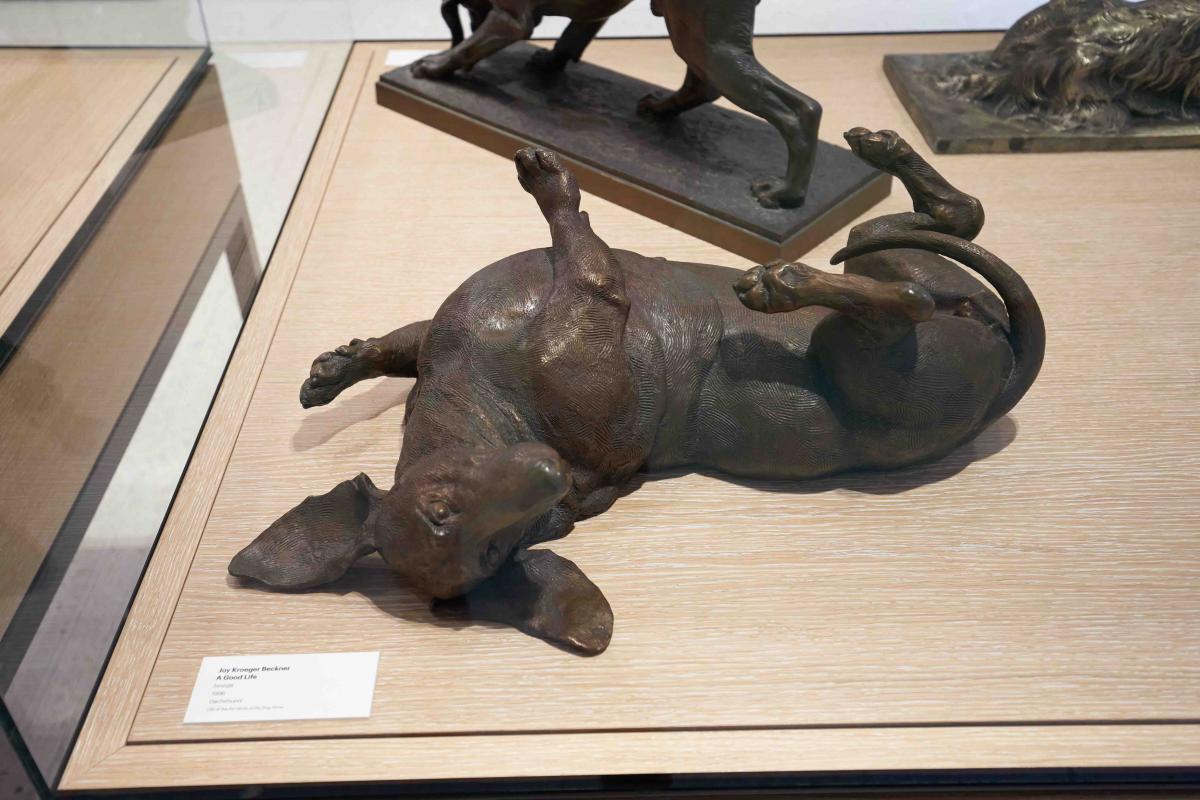 This life-sized bronze sculpture depicts a Dachshund in a joyous stretch. The cast was modelled from two of the artist's pets, Anna and Lizzie, the former of whom died before the work was completed.
---
Percival Leonard Rosseau, English Setter in a Field, 1908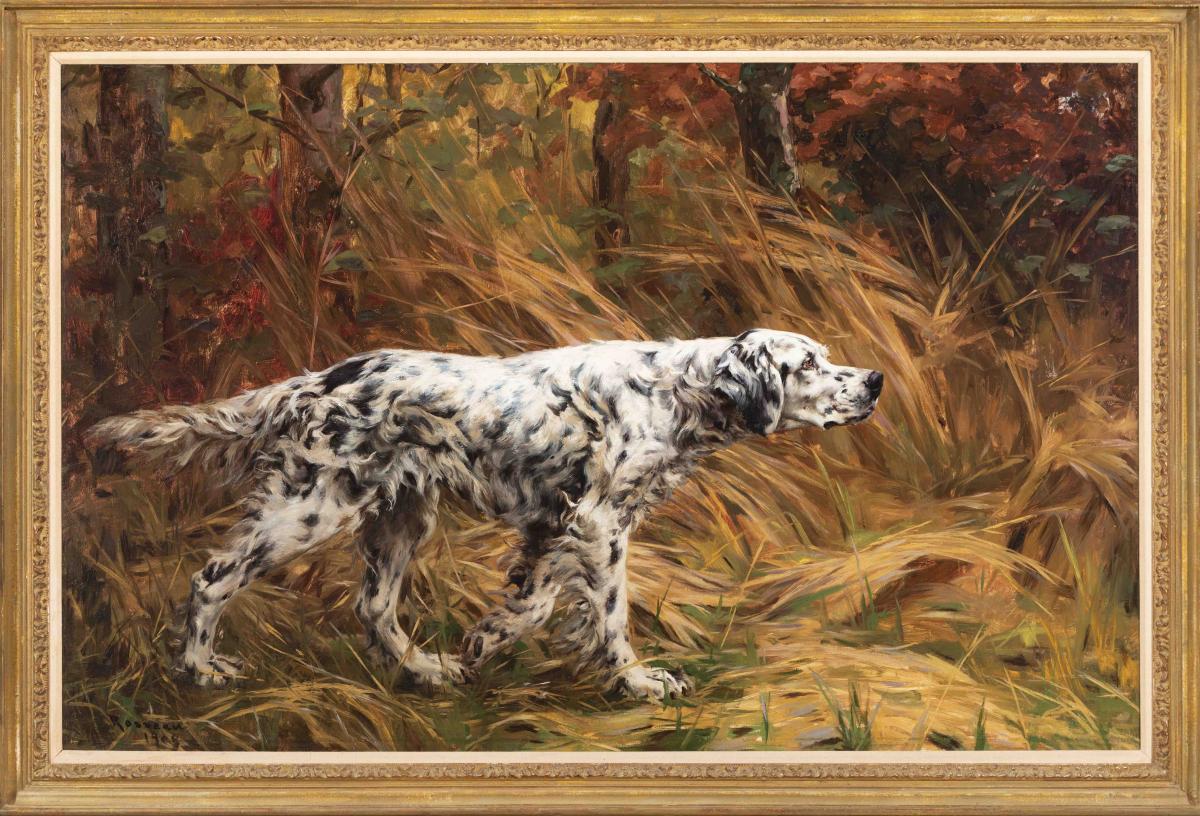 Although the American artist followed the Parisian fashion for painting nudes and mythological scenes, he soon found his stride in painting what he knew best – dogs. He was particularly drawn to Pointers and Setters, and soon moved on from the precise brushwork of academic tradition, to find a looser style that suited his natural scenes.
---
Great Danes, Hispania Company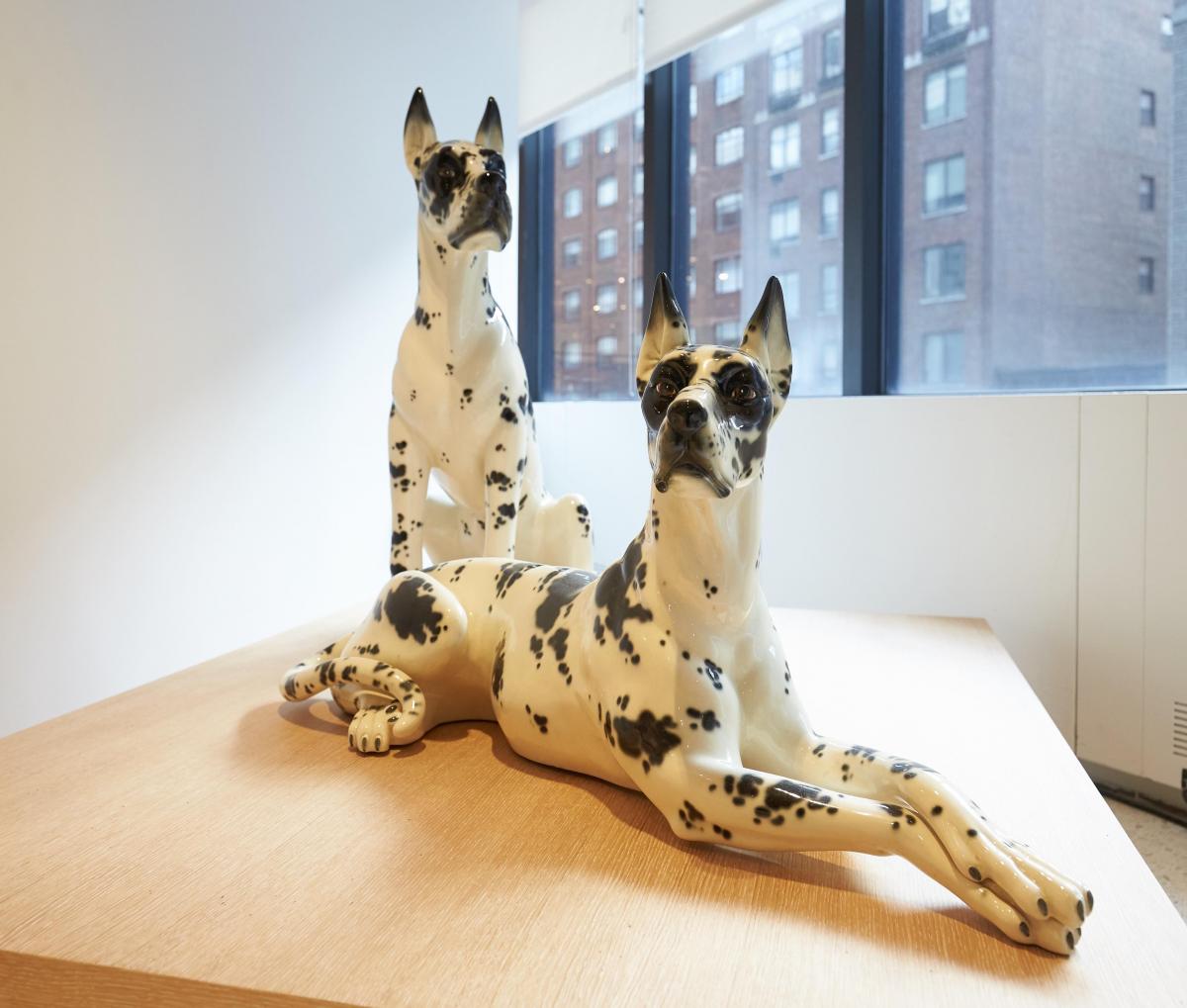 This pair of enormous Harlequin Great Danes are glazed ceramics, produced by the Hispania Company. Although Hispania produced earthenware and more traditional decorative items, it also experimented in life-sized versions of dogs, including these two impressive specimens.
All images courtesy AKC, photos David Woo
---
VISIT
The American Kennel Club's Museum of the Dog,
101 Park Avenue, New York
Become an instant expert!
Find out more about the arts by becoming a Supporter of The Arts Society.
For just £10 a year you will receive invitations to exclusive member events and courses, special offers and concessions, our regular newsletter and our beautiful quarterly arts magazine, full of news, views, events and artist profiles.
FIND YOUR NEAREST SOCIETY