An expert guide to Van Gogh's asylum paintings
An expert guide to Van Gogh's asylum paintings
27 Dec 2018 - 10:30 BY The Arts Society
Just before Christmas 1888, when Vincent van Gogh was living with Paul Gauguin in the Yellow House in Arles, he mutilated his ear. Although the physical wound healed very quickly, it soon became apparent that he was suffering from a severe mental condition and could not continue to live independently.
---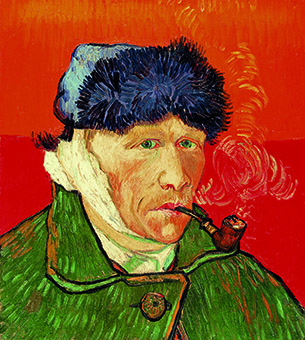 Self-Portrait with Bandaged Ear, 1889. Private collection/ Bridgeman Images.
---
Van Gogh decided to move to Saint-Paul-de Mausole, a private asylum not far from Arles with just 18 male patients. There was plenty of space, and his bedroom cell had a marvellous view overlooking a wheatfield, olive groves and the hills of Les Alpilles. He spent endless hours in this garden, creating pictures of the pine trees and undergrowth.
During Van Gogh's year at the asylum, he suffered four distressing mental attacks, incapacitating him for a total of several months. But for three quarters of his time, he was mentally alert and worked intensively. Painting took up almost all the hours of the day.
---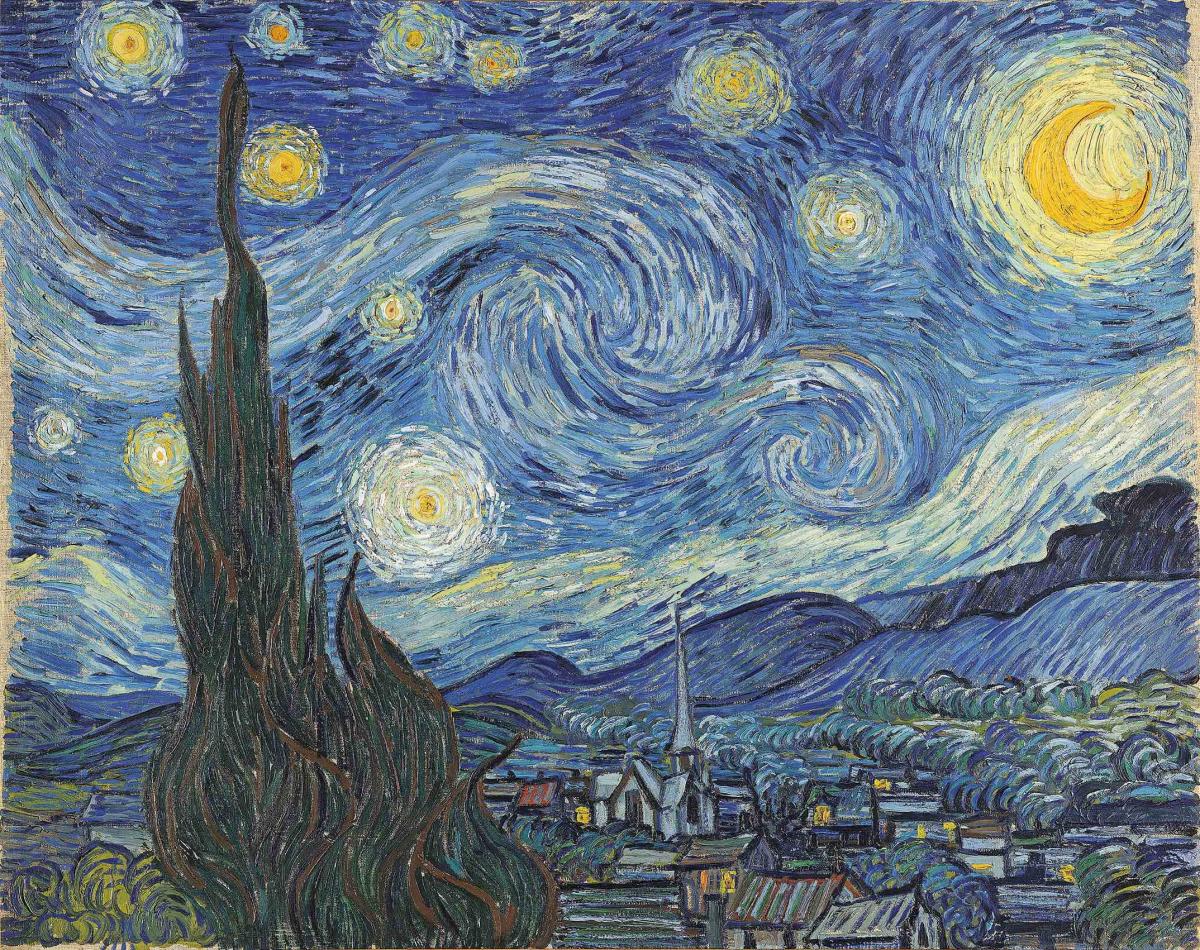 Starry Night, June 1889. Bridgeman Images/Museum of Modern Art, New York.
---
Van Gogh will forever be known as the painter of Starry Night. In the landscape section of the picture, the village with its towering church was loosely inspired by that in the nearby village of Saint-Rémy-de-Provence. But it is the sky that we remember, with its swirling clouds, hurtling towards a bright crescent moon. The picture captures the artist's recollections of the night sky seen through the bars of his bedroom window – and then filtered through his creative vision.
---

Women picking Olives, December 1889. Metropolitan Museum of Art, New York.
---
Van Gogh loved the olive trees of Provence, with their glimmering leaves, which contrasted with the aged, gnarled trunks. When in reasonable health, he was allowed to go outside the asylum, which was surrounded by groves. Several of his works depict the autumn harvest, with women using triangular ladders. The artist painted this picture as a gift for his mother, Anna, and sister, Wil, whom he had not seen for four years.
---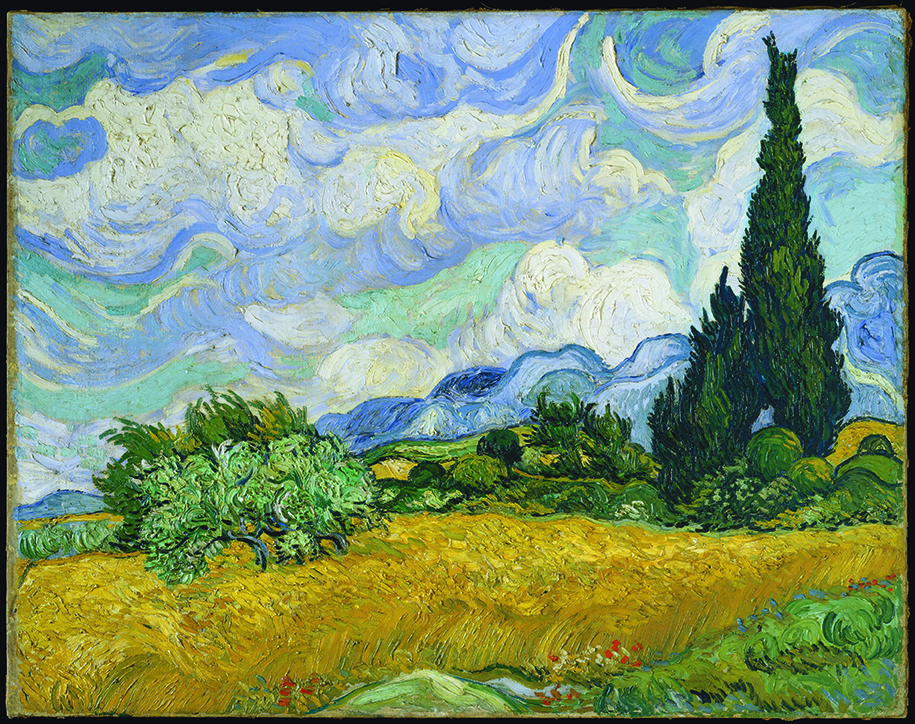 Wheatfield with Cypresses, September 1889. Metropolitan Museum of Art, New York.
---
'The cypresses still preoccupy me, I'd like to do something with them like the canvasses of the sunflowers because it astonishes me that no one has yet done them as I see them,' Van Gogh wrote to his brother soon after his arrival at the asylum.
A golden band of ripened wheat ripples across the foreground, enlivened by a scattering of scarlet poppies. Several olive trees lie scattered in a sea of wheat, and slightly further away stands a pair of dark cypresses, reaching upwards into the sky. Van Gogh had painted this scene in June 1889, when he was first allowed outside the walls to explore the Provençal landscape.
---

Irises, May 1889. J Paul Getty Museum, Los Angeles.
---
The morning after his arrival at Saint-Paul, Van Gogh was hard at work in the walled garden. One of his first two paintings was of irises, redolent of spring. He zoomed in on the transient beauty of the dramatic petals, with one prominent white bloom set among what originally was a sea of deep violet hues. Beneath the luscious flowers the turquoise leaves form a marvellous swirling band. Irises were a favourite subject among Japanese artists, whose work Van Gogh greatly admired.
---
READ

Starry Night: Van Gogh at the Asylum by Martin Bailey, published by White Lion Publishing
SEE

Van Gogh at the ARKEN Museum of Modern Art, Ishøj, Denmark, until 20 January 2019
PLAN AHEAD

Martin Bailey is co-curator of The EY Exhibition: Van Gogh and Britain, Tate Britain, 27 March–11 August
SIGN UP

for our monthly free newsletter, full of more stories and news on latest exhibitions, at theartssociety.org/signup
Become an instant expert!
Find out more about the arts by becoming a Supporter of The Arts Society.
For just £10 a year you will receive invitations to exclusive member events and courses, special offers and concessions, our regular newsletter and our beautiful quarterly arts magazine, full of news, views, events and artist profiles.
FIND YOUR NEAREST SOCIETY