Encounter Rebecca Louise Law's extraordinary floral installation
Encounter Rebecca Louise Law's extraordinary floral installation
Some 250,000 preserved and fresh flowers and foliage have filled a gallery at Compton Verney Art Gallery, in an extraordinary new installation by artist Rebecca Louise Law. Arts Society Lecturer and gallery curator Dr Amy Orrock takes us behind the scenes.
---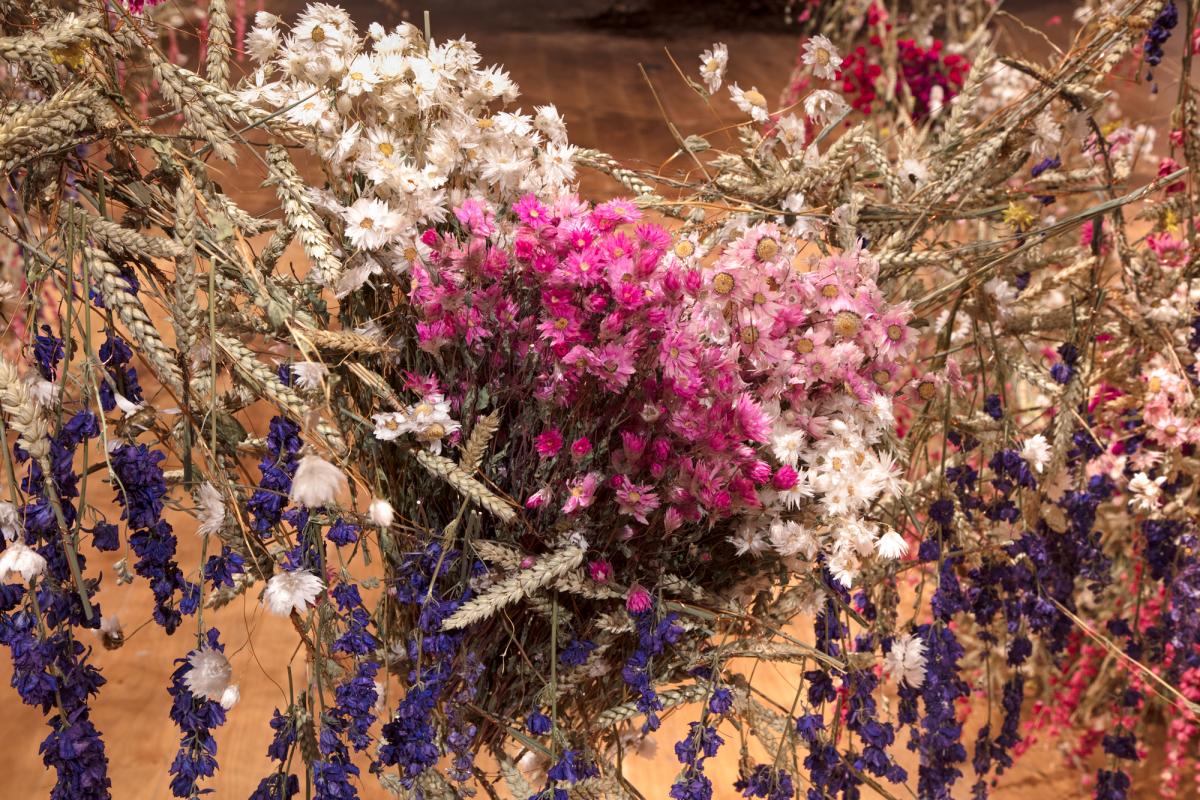 Installation shot, Seasons at Compton Verney

---
With masses of flowers suspended from the ceiling on thousands of copper wires, an ambitious installation called Seasons has gone up at Compton Verney; its subtitle is 'a journey through nature'. Winding around and filling one of the gallery spaces, it takes viewers on an experiential voyage through the year: opening with spring, before looping almost full circle through summer, autumn and winter.
---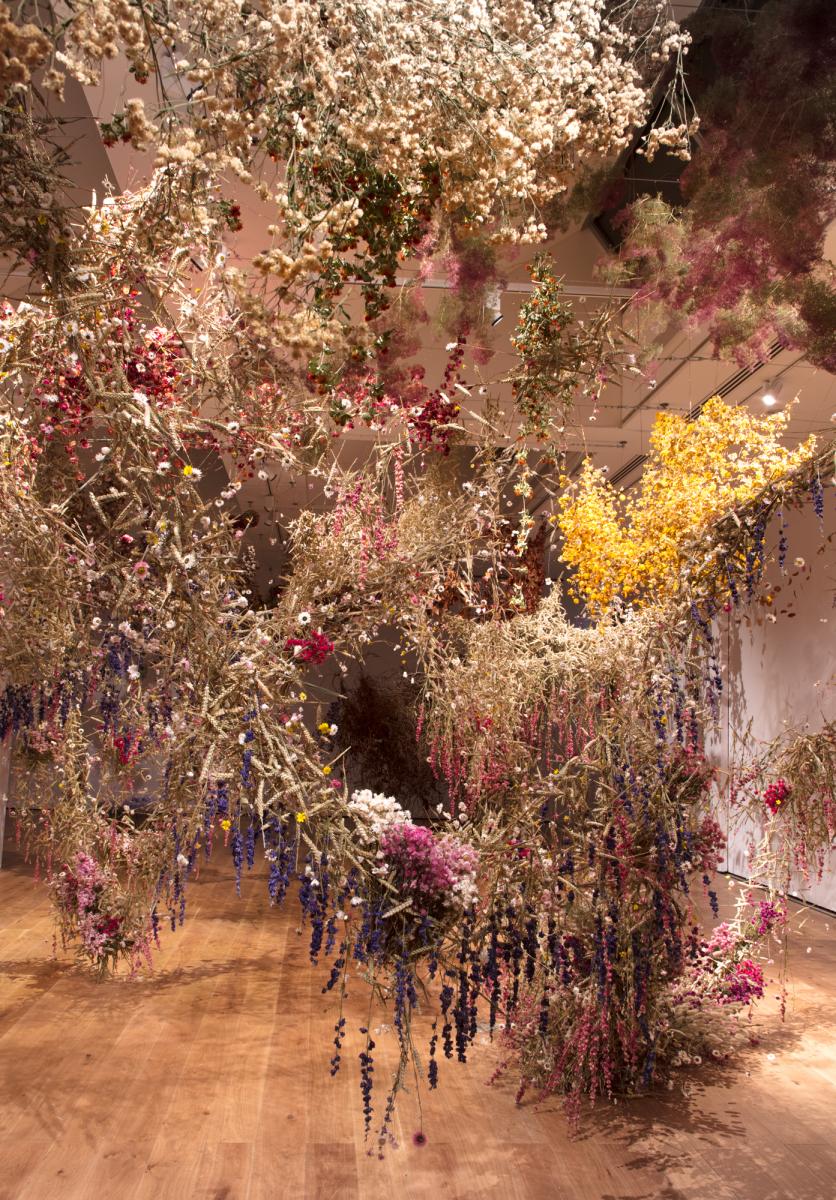 Installation shot, Seasons at Compton Verney

---
THE ARTIST AND HER MEDIUM

Law's choice of medium is no accident. She can trace six generations of gardeners in her family. Growing up close to a National Trust estate, she describes a childhood filled with nature, learning about horticulture from her father, who was head gardener at Anglesey Abbey. She believes that flowers are the ultimate gift of the natural world. 'Playing' and a wonder in nature are core to her practice. While studying Fine Art she became frustrated by her inability to accurately represent the sublime qualities of nature on canvas. Inspired by installation art, she swapped paint for flowers, acquiring knowledge of her medium by working for a florist. By 2003 she was using flowers as paint and space as canvas.
Law's installations combine an epic sense of scale with a harmonious sense of place. The Canopy (2016) is a permanent work inside a Melbourne mall, with 150,000 blooms from Australia's Yarra region suspended over shoppers' heads. For Banquet (2019) at La Roche-Jagu, a medieval French banqueting hall was filled with 15,000 flowers to evoke the sensory pleasures of a feast, using Normandy flowers close to medieval species.
---


Community, 2018, Toledo Museum of Art

---
A DIARY AND A VISION

Seasons was commissioned before the onset of the pandemic, but recent events have made the project more resonant. Lockdowns grounded Law at her home in Snowdonia, giving her 'the gift of time'. Inspired by painter Mary Newcomb, whose work is also on show at the gallery, Law decided to keep a 2020 nature diary, writing, drawing and preserving aspects of the natural world in notebooks. She has also kept a daily Instagram diary (@rebeccalouiselawdiary), capturing moments as the months change. Begun in November 2019, these diaries span a period during which people found solace in nature on their doorsteps: micro and macroworlds intertwined.
Running alongside Law's diary insights is a vision of nature that is as expansive and inclusive as her art. Core to her practice is community involvement. 'I make installations to enable people to interact with nature, to give time to observe and be moved by the beauty of creation,' she states. Volunteers are regularly drafted in to help facilitate her work at the final stages. Her largest installation to date, Community (Toledo Museum of Art, 2019), contained 520,000 elements, each individually wired into garlands with the help of 1,000 volunteer hours. Law's commitment to collaborative making as a means of facilitating engagements with nature is part of what makes working with her so exciting.
---


Life in Death, 2017, photo Charles Emerson; Shirley Sherwood Gallery

---
POWERFUL MESSAGES

Law's sustainable approach to the natural world is inspiring. The mass cultivation and transportation of flowers for the floristry industry costs over £100bn per annum, with no expectation that the temporary displays will last beyond the average two-week life expectancy of a cut flower. In contrast to this disposable culture, Law's flowers are carefully hung upside down to air-dry. Much of her preserved material is retained for future projects. Some of the flowers used in Seasons come from her collection and date back to 2004; these are supplemented by a layer of foliage and flowers harvested from Law's garden over the past year. In line with this ethos, the exhibition graphics are fully recyclable. Capturing and preserving the sights, sounds and smells of nature, this installation will leave no physical trace, but the experience of engaging with Seasons will endure.
---
SEE

Rebecca Louise Law: Seasons
Compton Verney, until 30 August
---
An extended version of this feature originally appeared in the Spring 2021 issue of The Arts Society magazine, available exclusively to Members and Supporters.
About the Author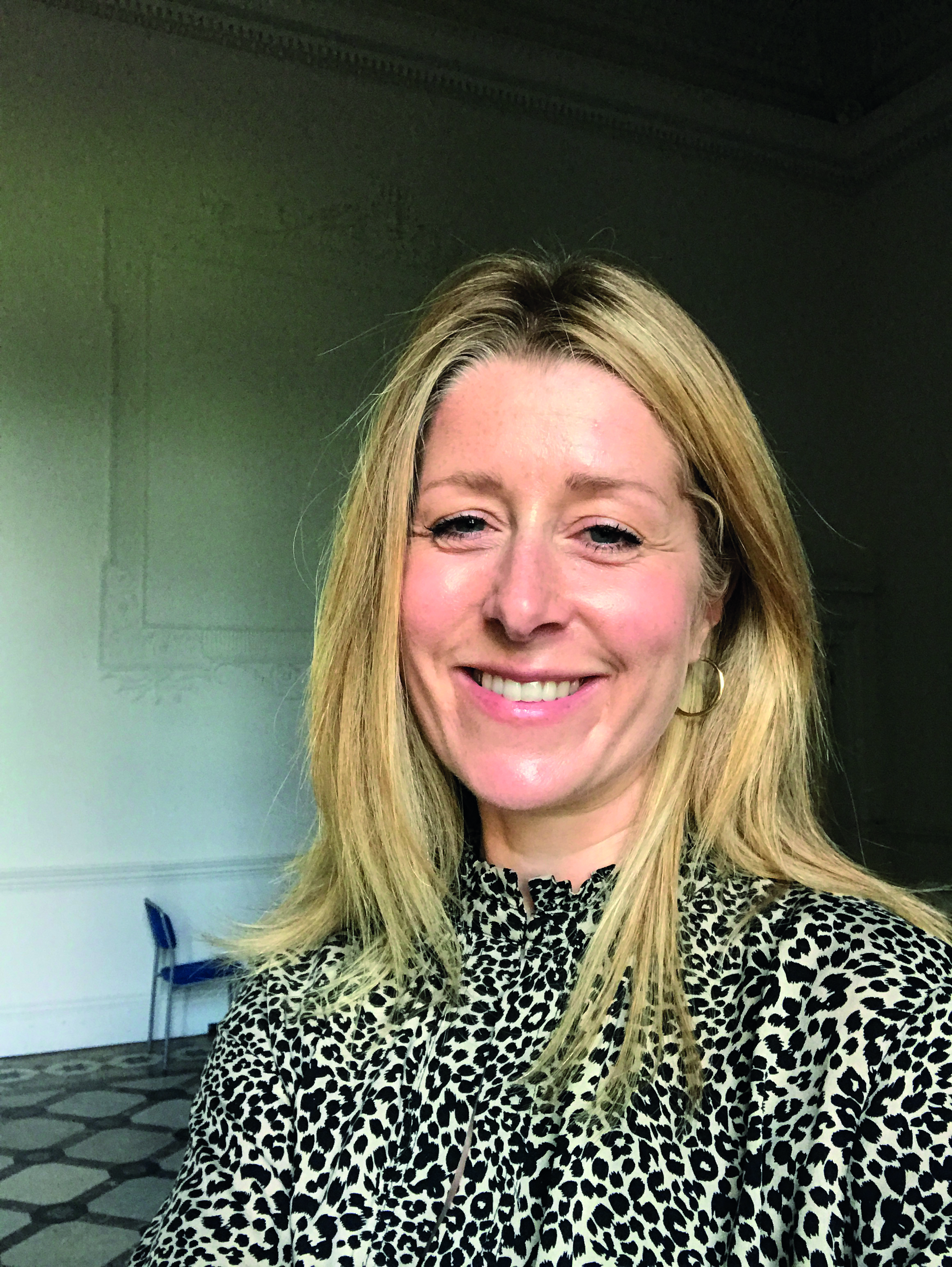 Dr Amy Orrock
• Amy is senior curator at Compton Verney Art Gallery & Park
• An art historian and curator, she has published and lectured widely on northern European art of the 16th and 17th centuries
• Among the exhibitions she has curated are
Cranach: Artist and Innovator (2020–21) and Painting Childhood: From Holbein to Freud (2019). Her lectures include Who was Bruegel? Discovering the Master through his Sons and Centuries of Childhood: Portraits of Children from Holbein to Freud
Become an instant expert!
Find out more about the arts by becoming a Supporter of The Arts Society.
For just £20 a year you will receive invitations to exclusive member events and courses, special offers and concessions, our regular newsletter and our beautiful arts magazine, full of news, views, events and artist profiles.
FIND YOUR NEAREST SOCIETY