An emerging artist to watch
An emerging artist to watch
The Arts Society and the Royal Society of British Artists partnership has long made a real difference to next-generation artists. Ciaran Sneddon meets one of those rising stars
---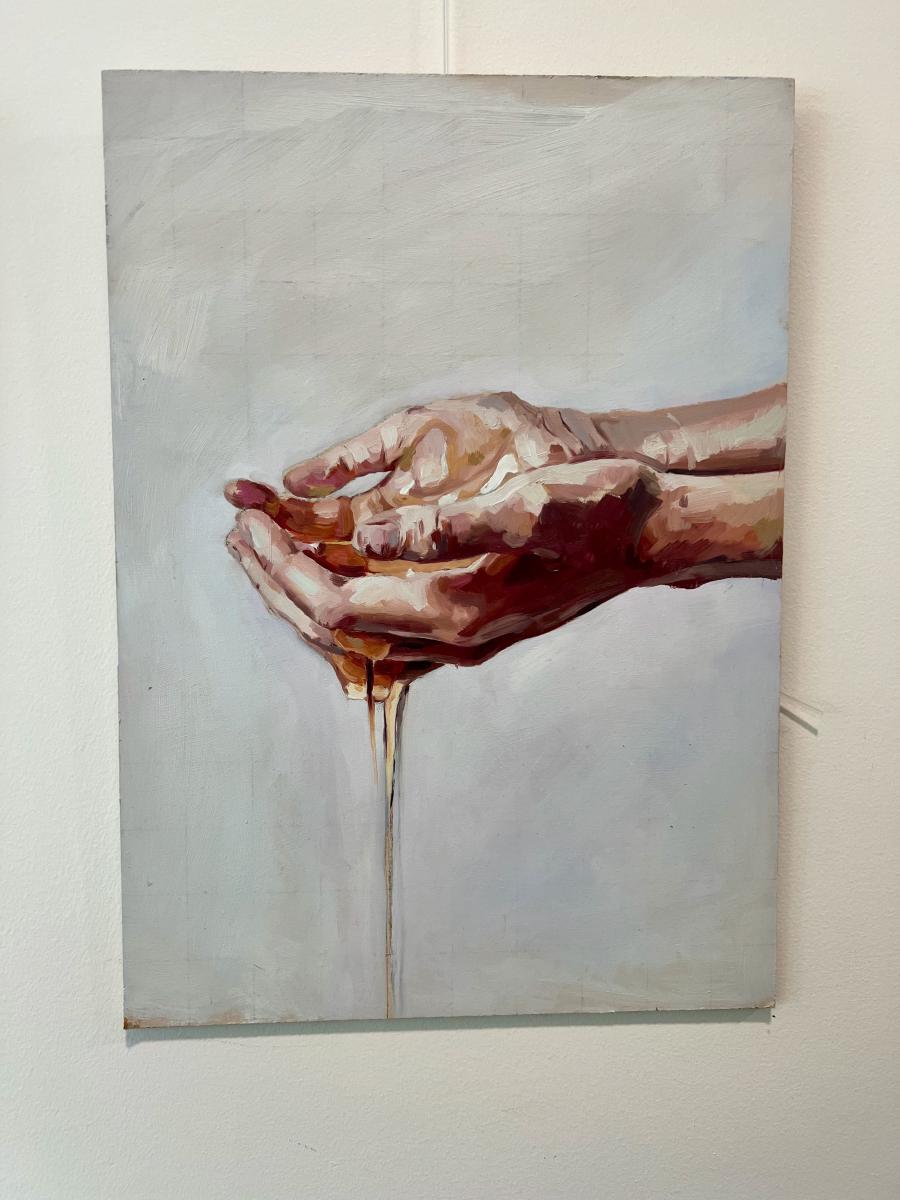 Hands in Honey by Imogen Hare
---
The joy of discovering an impressive new artist from a younger generation of creatives can be near unparalleled. It is this delight that has fuelled one of The Arts Society's most invigorating partnerships, which year on year has drawn attention to young stars who show outstanding skill and expression.
Working with the Royal Society of British Artists (RBA), The Arts Society takes a handpicked selection of artworks created by A-level art students and sees them put them on display at the Mall Galleries in London.
For some of these young artists, it's the first time they'll see their pieces on show beyond their school halls. Seeing is believing and the artists who have been selected for exhibition can see that a dream of professional artistry is within reach.
While every one of this year's 20 winners (each discovered by a different Arts Society) deserves merit, one piece secured further success as the recipient of The Arts Society and RBA Star Students Chair's Award.
Originally spotted by The Arts Society South East Suffolk, and then personally selected for this award by The Arts Society Chair Liz Woods, Imogen Hare's artwork, Hands in Honey, is truly arresting.
Liz Woods explains: 'I chose this image of hands because in recent times hands seem to have become part of the national zeitgeist. Healing hands, washing hands, lending a hand – those are the things that came to mind when I saw this beautifully executed painting. It also made me think of past images of hands, from Michelangelo to Henry Moore.'
---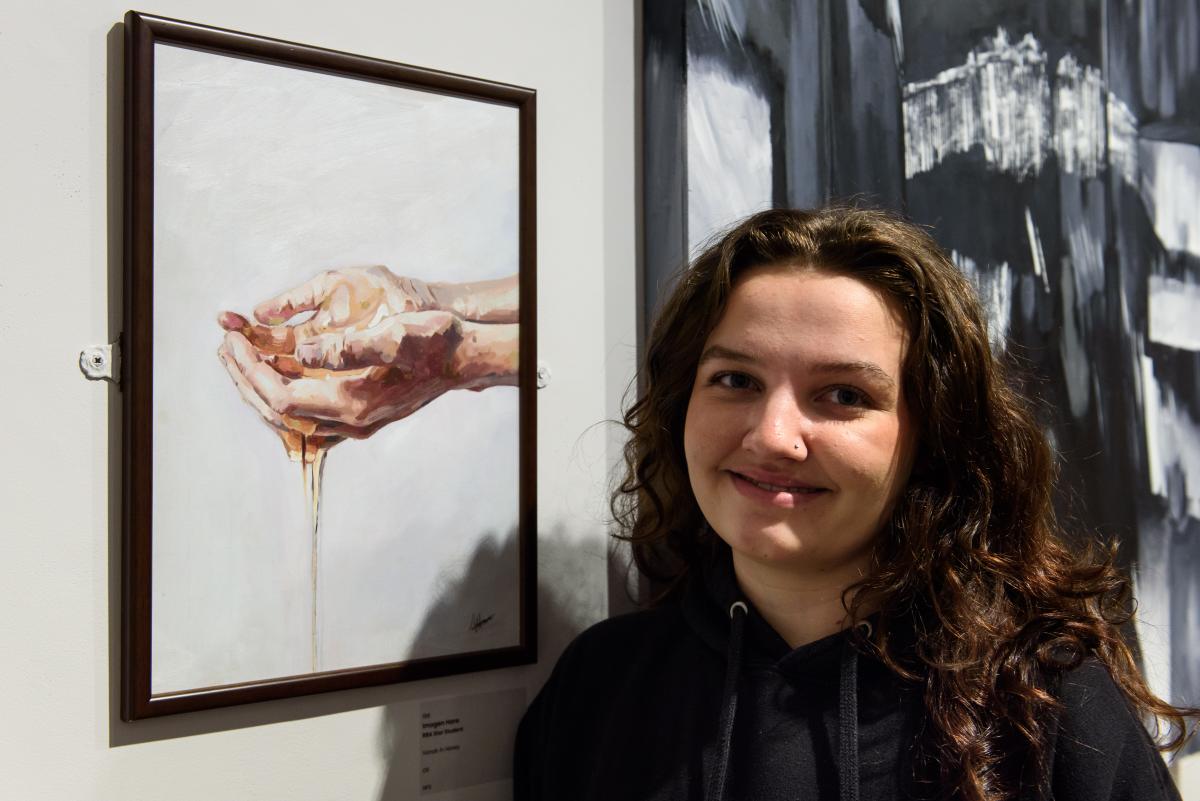 Award winner Imogen Hare. Image credit: Richard Eaton
---
Meet the winning artist
For Imogen, a Suffolk-based A-level art student, art is a family affair. She tells us: 'My passion for art initially came from growing up with my grandad, who was an artist, and with my sister, who took the same course as I am now.' Imogen has also found interest in other artists, including her favourite, Jenny Saville, whose work she enjoys for its striking confident nature.
Imogen's Hands In Honey is one piece from a five-part series, each element representing a different stage of grief. Plucked from the very centre of this collection, this work is an expression of bargaining, and in its initial exhibition it was bracketed by those other sensations: denial and anger to the left, depression and acceptance to the right. 'The cupped hands make the honey appear to be an offering, something sweet but messy and hard to get rid of,' she explains.
'However, the separated fingers allow the honey to slip through - a nod to the saying "slipping through my fingers" - and I found it added a feeling of desperation. I chose the human form as it is my preferred subject, but I strayed from the more obvious portraits of hands in order to challenge myself. Hands are expressive: they are relied on yet often taken for granted. I find a person's hands tell a lot about them and their experiences - so they were the perfect subject for my series.'
Despite being the midpoint of the pentalogy, Hands in Honey was the first piece to be completed. 'I took many reference photos,' Imogen explains, 'but I focused on seeing the colours and shapes within the photo as opposed to seeing the actual hand. This allowed me to be truthful and realistic, instead of painting what I believed a hand should look like.'
As for winning the award? 'It is so good that I was able to achieve what I set out to do - to create a piece that made people stop, look and think,' she says.
Find out more
For more about the 2022/23 Arts Society and RBA Star Students chosen, see theartssociety.org
About the Author
Ciaran Sneddon
Ciaran Sneddon writes for The Arts Society
Become an instant expert!
Find out more about the arts by becoming a Supporter of The Arts Society.
For just £20 a year you will receive invitations to exclusive member events and courses, special offers and concessions, our regular newsletter and our beautiful arts magazine, full of news, views, events and artist profiles.
FIND YOUR NEAREST SOCIETY