Discovering the Legacy of Spode ceramics
Discovering the Legacy of Spode ceramics
31 Jan 2020 - 10:01 BY Sue Herdman
Thousands of moulds lie in hidden spaces at the former Spode works in Stoke-on-Trent. Once a key component in Spode's making, today their future is uncertain.
---
---
Some 200 years ago, the Spode works at Stoke-on-Trent was one of the two largest potteries in Staffordshire. It lay at the centre of a hard world that produced beautiful things. Against a backdrop of pollution, low life expectancy, child labour and silicosis came exquisite ceramic pieces. These were crafted by a fiercely talented workforce, who sought perfection in all they made. Acquired by the first Josiah Spode in 1776, the factory was in production until 2008. Among the surviving features are the former china-painting studios and 1810 Engine House chimney. And, out of sight, are the mould stores.
Thought to contain as many as 75,000 plaster, resin and silicone moulds, these pieces were once key elements of the making process. They cover floors and rickety shelves that rise to dark rafters. Many have sat, undisturbed, for years. Each one possesses a raw beauty. And every one is physical evidence of the verve of our ceramic production industry when at its height. Artists such as Neil Brownsword and Matt Smith, have been spurred by them to produce provoking, contemporary art. The former's recent installation at the British Ceramics Biennial, called Externalising the Archive, was based at Spode, in the spaces reused for such art events.
---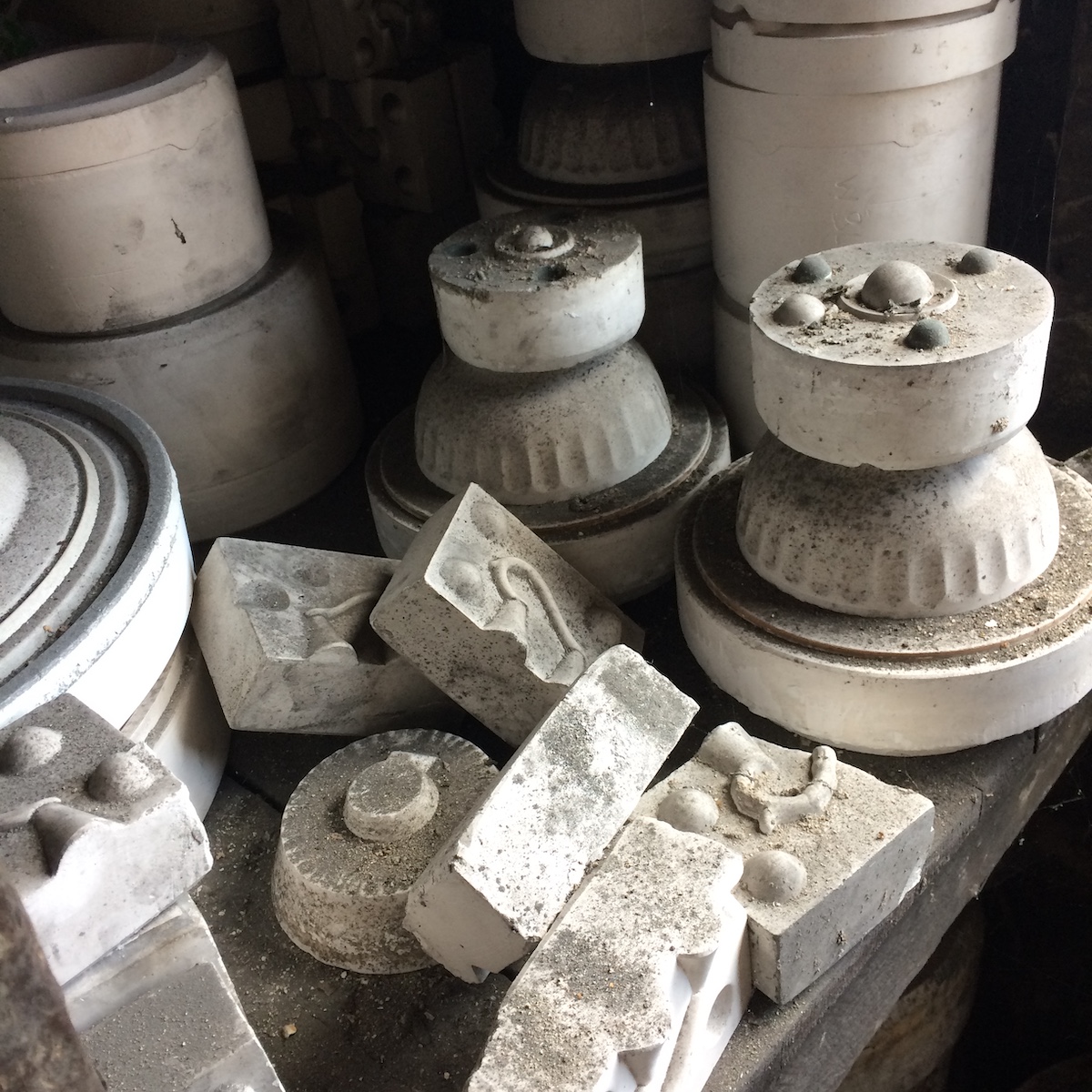 ---
The work revealed the intricacies of these 'complex heritage assets', placing their story in the spotlight, to draw awareness for their preservation. Brownsword has initiated the digital scanning of the remaining mould stores, preserving vital information on them. At the Biennial visitors could glean a virtual-reality experience of the inaccessible spaces in which these pieces of our history lie. In the meantime, these moulds need saving. The city council has been surveying them. The goal is a documented collection, curated and made accessible to researchers and the public. Once again, hopefully, these moulds will see the light.
---
Sue Herdman is Editor-in-Chief, The Arts Society Magazine
---
FIND OUT MORE

This article first appeared in the Winter 2019 issue of The Arts Society Magazine, available exclusively to Members and Supporters.
Spode Museum Trust: spodemuseumtrust.org
For information on volunteering at the Spode Museum Trust Heritage Centre: spodeworks.org
Become an instant expert!
Find out more about the arts by becoming a Supporter of The Arts Society.
For just £10 a year you will receive invitations to exclusive member events and courses, special offers and concessions, our regular newsletter and our beautiful arts magazine, full of news, views, events and artist profiles.
FIND YOUR NEAREST SOCIETY