Discover art's rising stars
Discover art's rising stars
14 May 2020 - 17:05 BY Holly Black
The Arts Society partners with the Royal Society of British Artists every year to showcase young talent.
---
Every year The Arts Society partners with the Royal Society of British Artists (RBA) to offer A-level art students the opportunity to show in the RBA Star Students exhibition at the Royal Over-Seas League and the Mall Galleries in London. More and more local Societies are joining the hunt for these rising stars by visiting summer shows and selecting work they deem outstanding. This year, this remarkable young talent spanned everything from portrait painting to sculpture, with first prize awarded to Charlie Fern for their life-like portrayal of a crate of apples, and the RBA President's Prize split between Kate Fung for Berlin Cathedral and Grace Stansall Seiler for Cacti.
---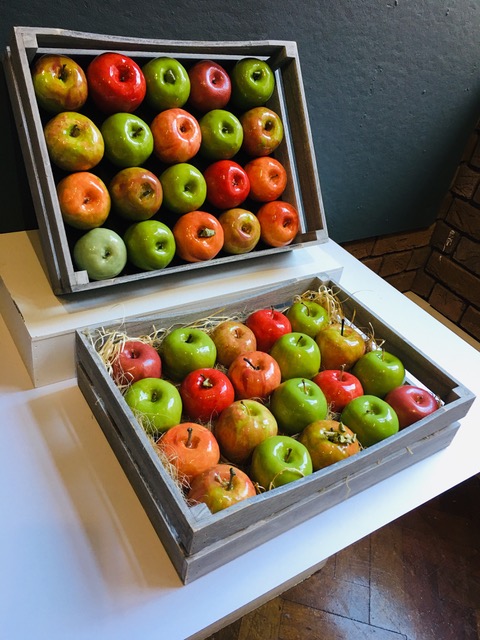 Charlie Fern, Apples in Crate, discovered by The Arts Society Fylde
---
Fern's inspiration came from visiting a number of fruit markets while on holiday, where they were struck by the glossy skins of the apples and endeavoured to replicate it through biscuit-fired clay and coloured glaze. The resulting sculpture was selected by The Arts Society Fylde, which has been active in the RBA exhibitions since their inception. Its continued involvement demonstrates just how inspiring the competition can be for both students and the wider community.
According to Programme Secretary Kate Cartmell, 'The Arts Society Fylde has been fortunate in having free access to a new, purpose-built gallery in Lytham, supported by generous funding each year by The Arts Society, additional grants from the Patricia Fay Fund and also Fylde Borough Council.' The Society has put forward a range of winning entries, which has both increased awareness and allowed for further local exhibitions.
'As young artists, we don't tend to get many opportunities for exposure.' – Grace Stansall Seiler

Cartmell explains that: 'Inspired by our RBA opportunities and successes, we have been able to offer additional exhibition spaces for well over 500 art A-level students in the past eight years. Our annual exhibitions, known as Drawn From Youth, were held during the time of RBA exhibitions at the Mall Galleries, London. They were open seven days a week for at least a month and have resulted in considerable interest from the many visitors.'
---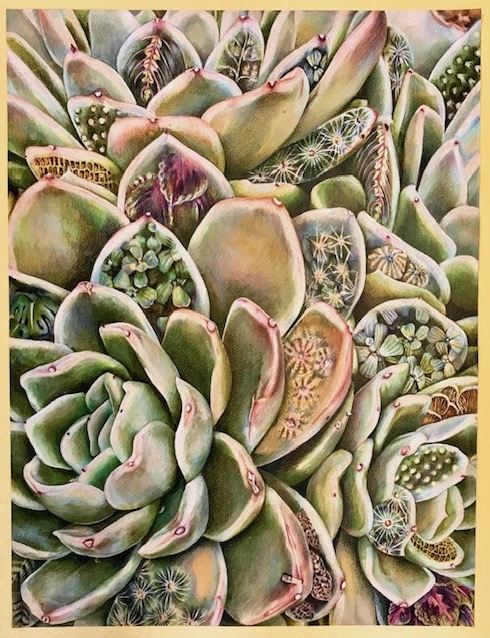 Grace Stansall, Cacti, discovered by The Arts Society East Herts
---
Unfortunately, two of the Society's participating schools have recently dropped A-level art from their curriculum, and the Fylde Gallery is now closed indefinitely. Such losses prove that initiatives like the RBA Star Students exhibition are more important than ever, as opportunities to support arts education dwindle.
Beyond the selection process, the exhibition itself is also an invaluable opportunity for all of the students involved. Kate Fung explains that the experience has made her 'more enthusiastic to learn from other artists and to refine my techniques' and she was quite surprised to be selected as she considered her carefully composed watercolour somewhat 'dull' when compared to the dozens of larger works painted in vibrant acrylics.
---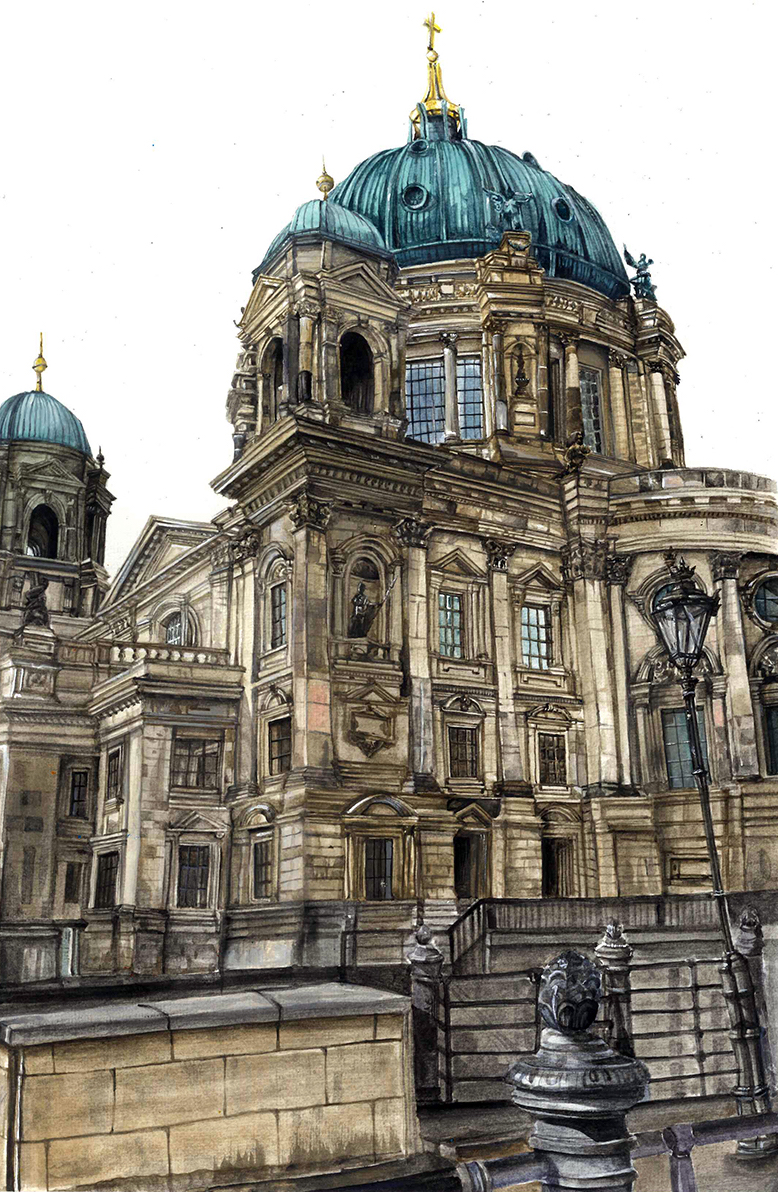 Kate Fung, Berlin Cathedral, discovered by The Arts Society Cantab
---
Grace Stansall Seiler was also pleasantly overwhelmed by the experience: 'As young artists, we don't tend to get many opportunities for exposure, except through social media platforms, and it is not always easy to put our work out there, especially when we are still amateurs in the art world and lacking the necessary confidence. I personally felt a weird mixture of embarrassment and pride when strangers were discussing my work at the exhibition, and then it occurred to me that the reason I felt this way was because I'd never heard an outsider's opinion on my art before! This inspired me and provided me with motivation to create new work.'
She would probably blush, then, to hear praise from Sandra Wallace, coordinator of Young Arts at The Arts Society East Herts, who selected the work: 'Grace Stansall Seiler's coloured pencil drawing Cacti impressed us immensely and stood out when we visited Presdales School's 2019 Art Exhibition. Her attention to detail, use of colour and gentle interpretation of the plants are wonderful. It is fitting that her talent has been recognised and she has received the acclaim she so rightly deserves.'
---
SEE

While this year's exhibition and winners announcement might have been disrupted by the pandemic, you can still experience all of the young talent shortlisted for the RBA Star Students exhibition online, thanks to The Arts Society Connected Gallery.
Become an instant expert!
Find out more about the arts by becoming a Supporter of The Arts Society.
For just £10 a year you will receive invitations to exclusive member events and courses, special offers and concessions, our regular newsletter and our beautiful arts magazine, full of news, views, events and artist profiles.
FIND YOUR NEAREST SOCIETY