Discover the animal art of George Stubbs
Discover the animal art of George Stubbs
15 Nov 2019 - 14:49 BY The Arts Society
The 18th-century painter George Stubbs is best known for his powerful equine portrait Whistlejacket, but his oeuvre did not only encompass horses. In fact, many of his works are considered to be the first credible depictions of 'exotic' animals in Western art. We speak to the curators of the major exhibition George Stubbs: 'all done from Nature' about their highlights.
A Cheetah and a Stag with Two Indian Attendants, exhibited 1765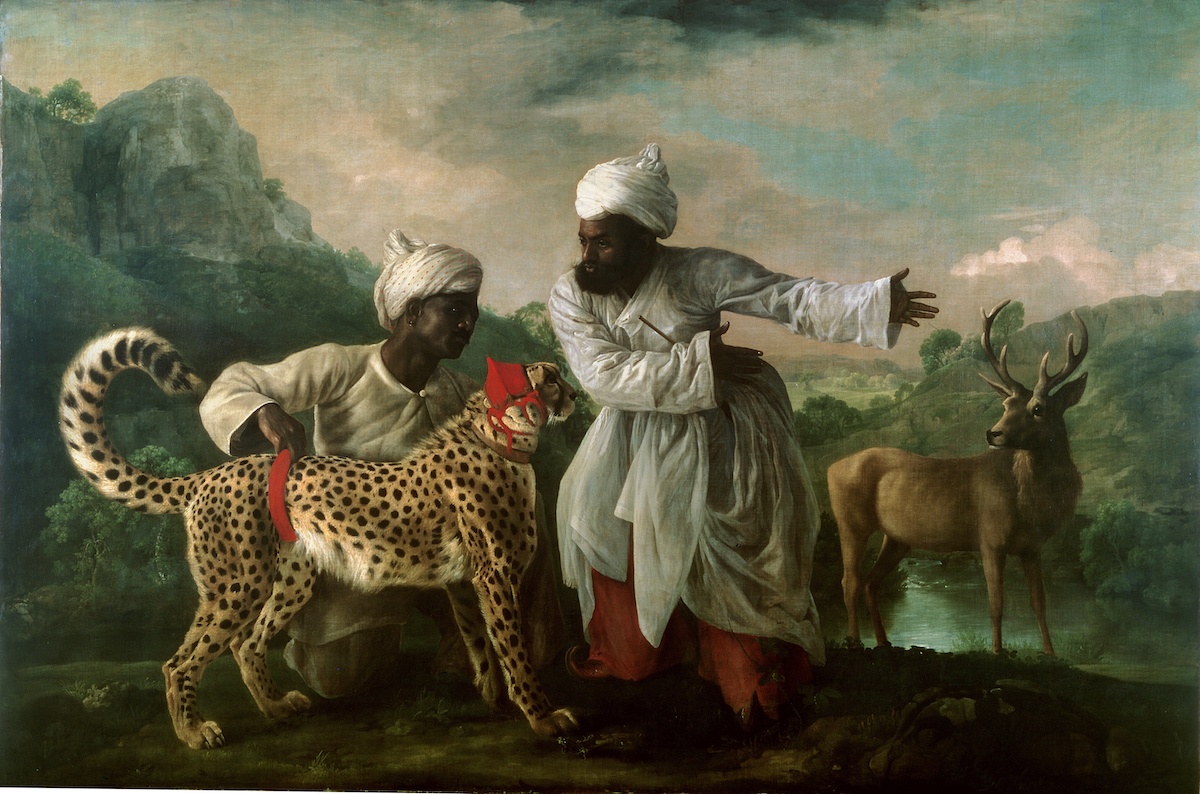 © Manchester Art Gallery, UK / Bridgeman Images
---
Exhibited in public at the Society of Artists in 1765, this painting retains tremendous wall-power, its scale and narrative reminiscent of a grand history painting. There is a sense of silence before the storm, as the Indian handlers control the powerful yet lithe cheetah. Poised like a coiled spring, it fixes its gaze upon the deer, which, although stock-still, contemplates flight. In this dramatic composition, perhaps more than any other, Stubbs captures the essence of the animal Sublime. – Martin Postle
---
Lord Torrington's Hunt Servants Setting out from Southill, Bedfordshire, c.1767
The Bute Collection at Mount Stuart/ Bridgeman Images
---
Stubbs is justly applauded for his elegant pictorial composition and his skilful depiction of anatomy, but his talent for storytelling is equally adept. Nowhere is this better demonstrated than in this gracefully sinuous interplay of horses, dogs and men from Lord Torrington's Hunt – one of the artist's most compact and enchanting paintings. – Paul Bonaventura
---
Monkey Standing, Anterior View, between 1795 and 1806
Yale Center for British Art, Paul Mellon Collection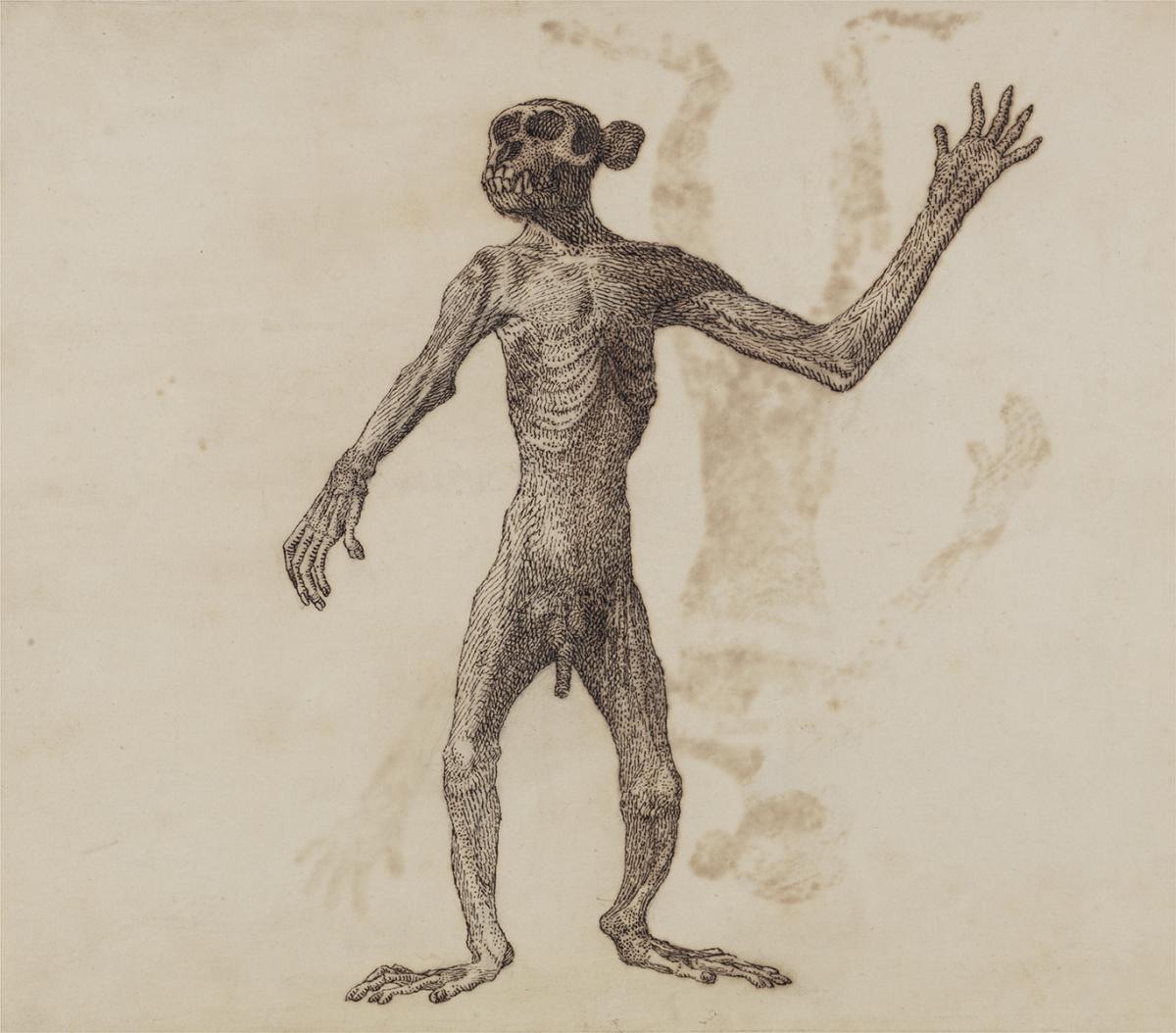 Yale Center for British Art, Paul Mellon Collection
---
Unlike the super elegant, regal horse portraits that Stubbs is famous for, this drawing contains a haunting humour. The monkey, with its partly dissected skull, gurns from beyond the grave; it is one of the last works Stubbs ever made. He waves out from the surface of the paper and balances on his hind legs like a human in the ultimate levelling of all living beings. – Anthony Spira
---
SEE

George Stubbs: 'all done from Nature'
MK Gallery
Until 26 January 2020
Become an instant expert!
Find out more about the arts by becoming a Supporter of The Arts Society.
For just £10 a year you will receive invitations to exclusive member events and courses, special offers and concessions, our regular newsletter and our beautiful arts magazine, full of news, views, events and artist profiles.
FIND YOUR NEAREST SOCIETY