Curator's Choice: Celebrating the incredible tapestries of Archie Brennan
Curator's Choice: Celebrating the incredible tapestries of Archie Brennan
20 Apr 2021 - 12:54 BY Kate Grenyer
The Edinburgh-born artist, who inspired weavers across the world, is the subject of a new exhibition at Dovecot Studios. Curator Kate Grenyer shares five amazing works
---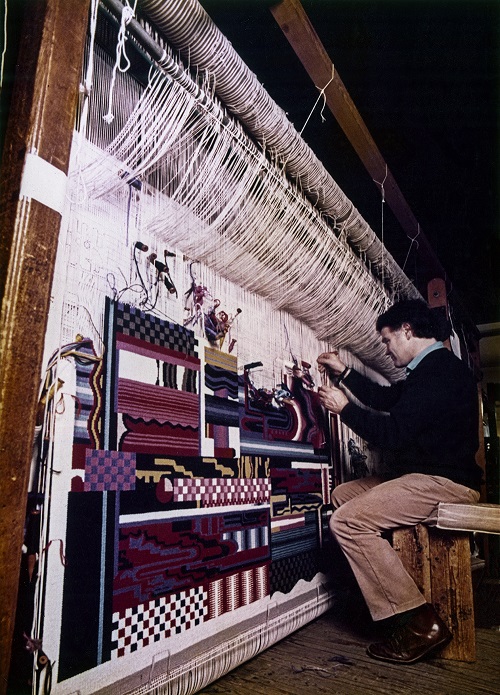 Archie Weaving Whitworth, Paolozzi Tapestry circa 1967. Image courtesy of Archie Brennan Estate
---
When considering the art of tapestries, most of us would think of medieval creations decorating the homes of the landed gentry, depicting epic battles, hunts or mythological tales. However, for Archie Brennan, this medium served as an ideal way to tackle the Pop Art concerns of the mid-20th century. The Edinburgh-born artist trained at Dovecot Studios before becoming artistic director in 1963, and inspired weavers from all over the world with his iconoclastic textiles – he made over 500 tapestries during his 70-year career. Brennan often blurred the lines of high and low culture, depicting media stars such as Muhammad Ali and incorporating fragments cut from magazines and newspapers into his work. Despite his sizeable influence in the world of weaving, his career has been largely overlooked – something that a major exhibition at Dovecot hopes to rectify.
We asked exhibitions curator Kate Grenyer to select five of his most exciting and innovative works and to share the stories behind them.
---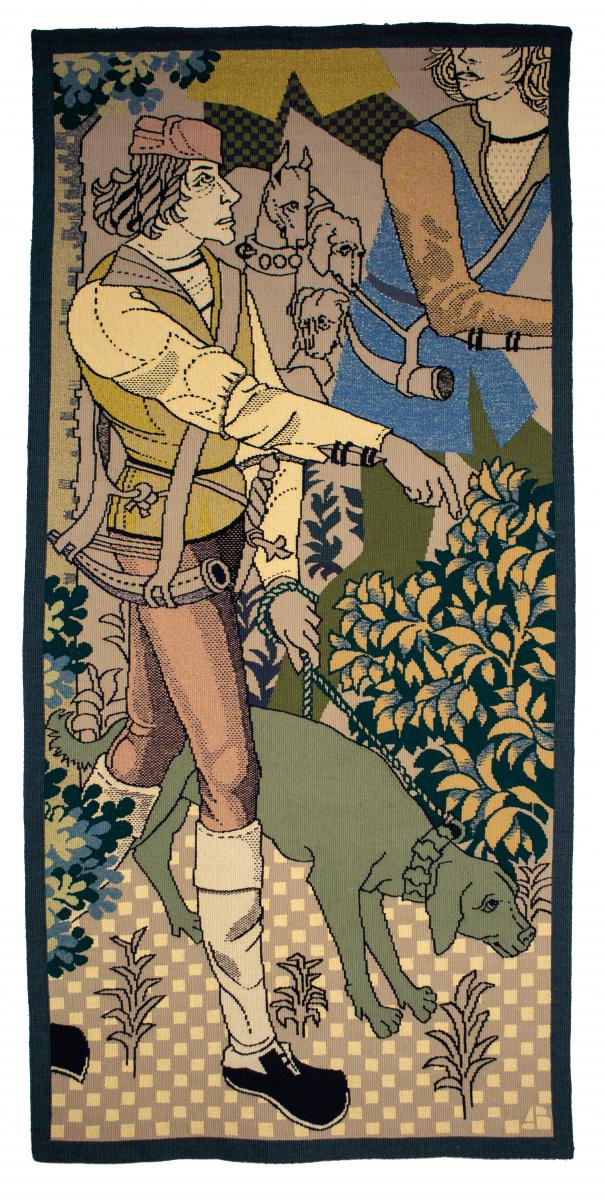 Photo Kenneth Gray
---
The Lymerer – a reconstruction, Hunt for the Unicorn, 2003
Although Brennan pushed the boundaries of the medium creatively and technically, he did so from a detailed and studied knowledge of previous eras and different cultures of weaving. This study is from a section of the Hunt for the Unicorn tapestries held by The Metropolitan Museum of Art in New York, where Brennan was based for the last 30 years of his life. Although compositionally a study from a section of the tapestry, the treatment of the weaving is wholly different and typically Brennan. The strong outlines around the figures and the simplification of the cloth form, as well as areas left apparently unfinished, all tell of Brennan's understanding of tapestry as a reproductive yet living medium.
---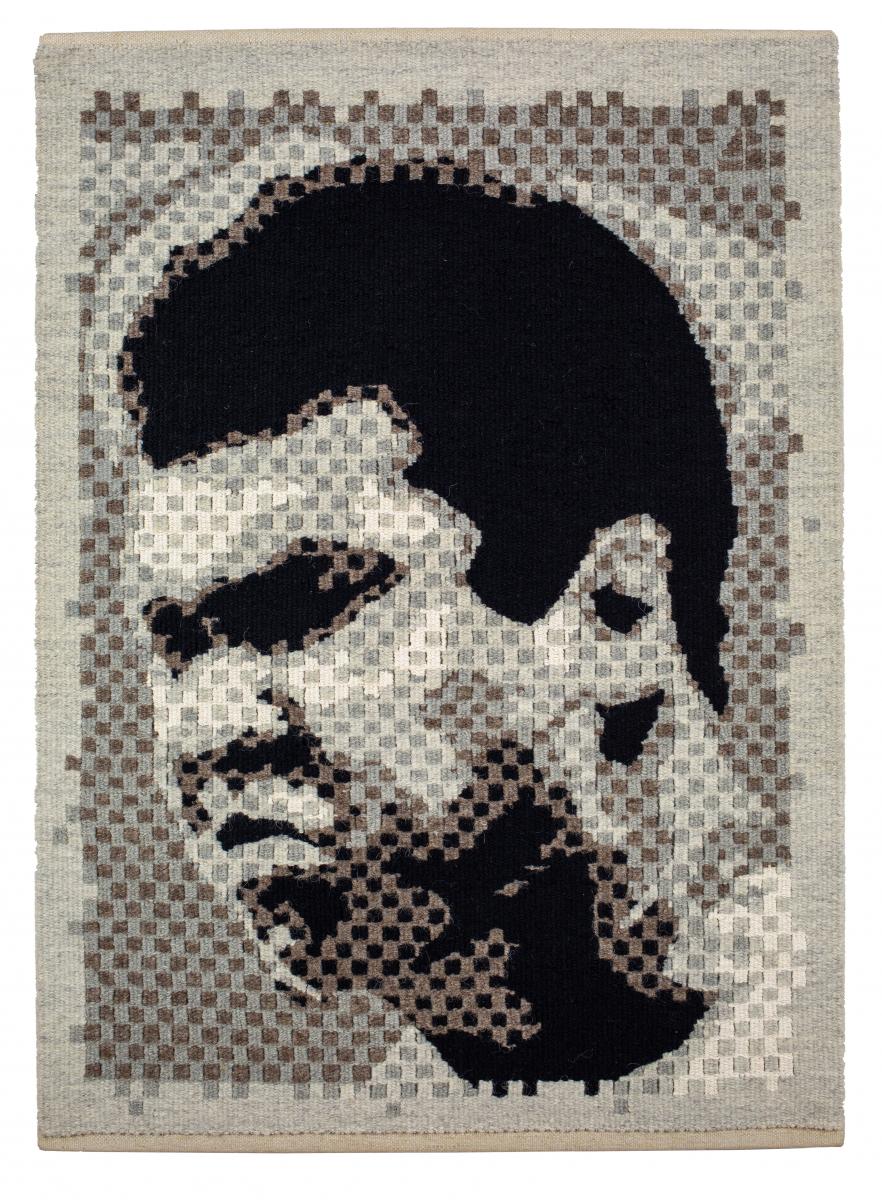 Photo Kenneth Gray
---
Muhammad Ali, 1999
Brennan was admired internationally as a tapestry weaver, yet he was underrated as a Pop artist. But this is no doubt the artistic movement within which so much of his work sits. His pieces hold their own alongside many of the great works that take pop culture and mass-produced imagery as their source. Pop art and tapestry may not seem easy bedfellows, but Brennan understood that tapestry was a medium that translated and reproduced other media. He also understood that, like print and photography, it could be a commentary on the value and accessibility of image-making and the consumption of culture.
---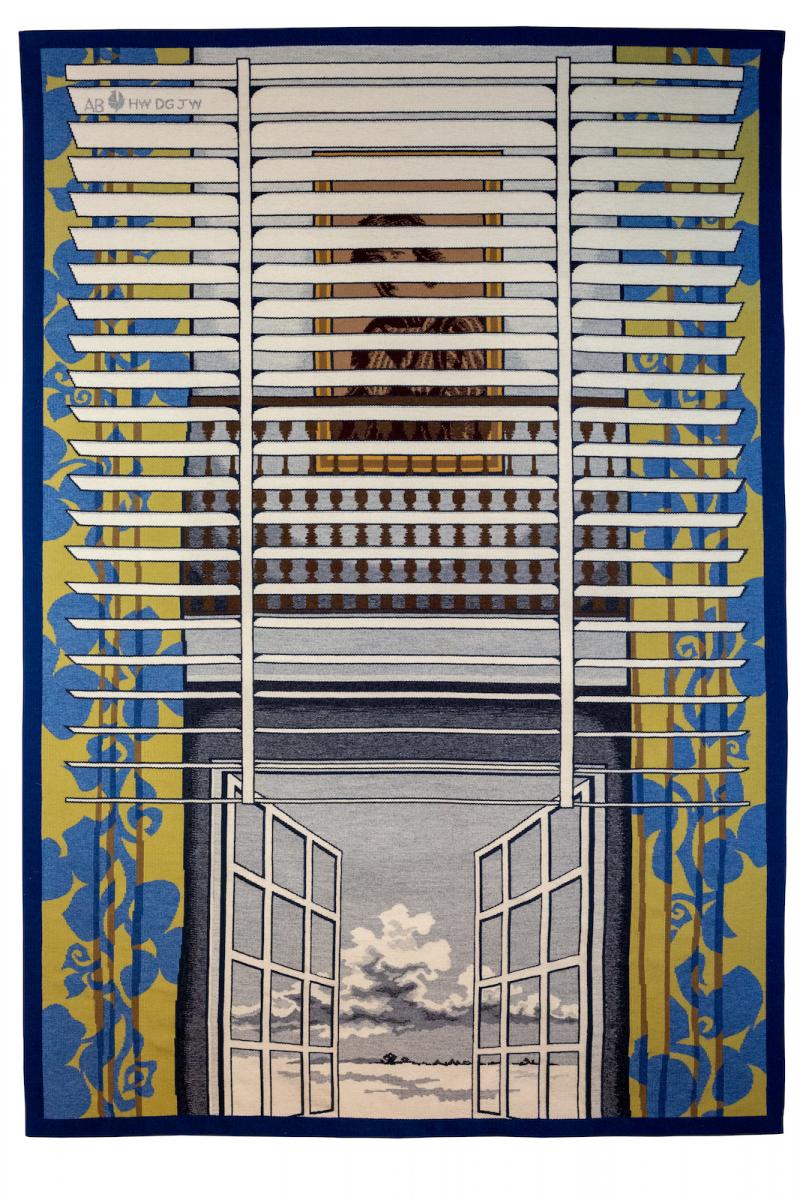 Photo Kenneth Gray
---
At A Window VI, 1980
Subject matters that Brennan returned to repeatedly were domestic spaces, windows and interior textiles. This was borne out most markedly in an ongoing series of tapestries begun in 1973 that bore the title or subtitle At a Window. The reference to windows is a commentary on the theories of architect and designer Le Corbusier on the contribution tapestry should make to modern interiors by not interrupting the wall and being a window onto another space. Brennan could not disagree more, and the domestic window became a regular motif in his work.
---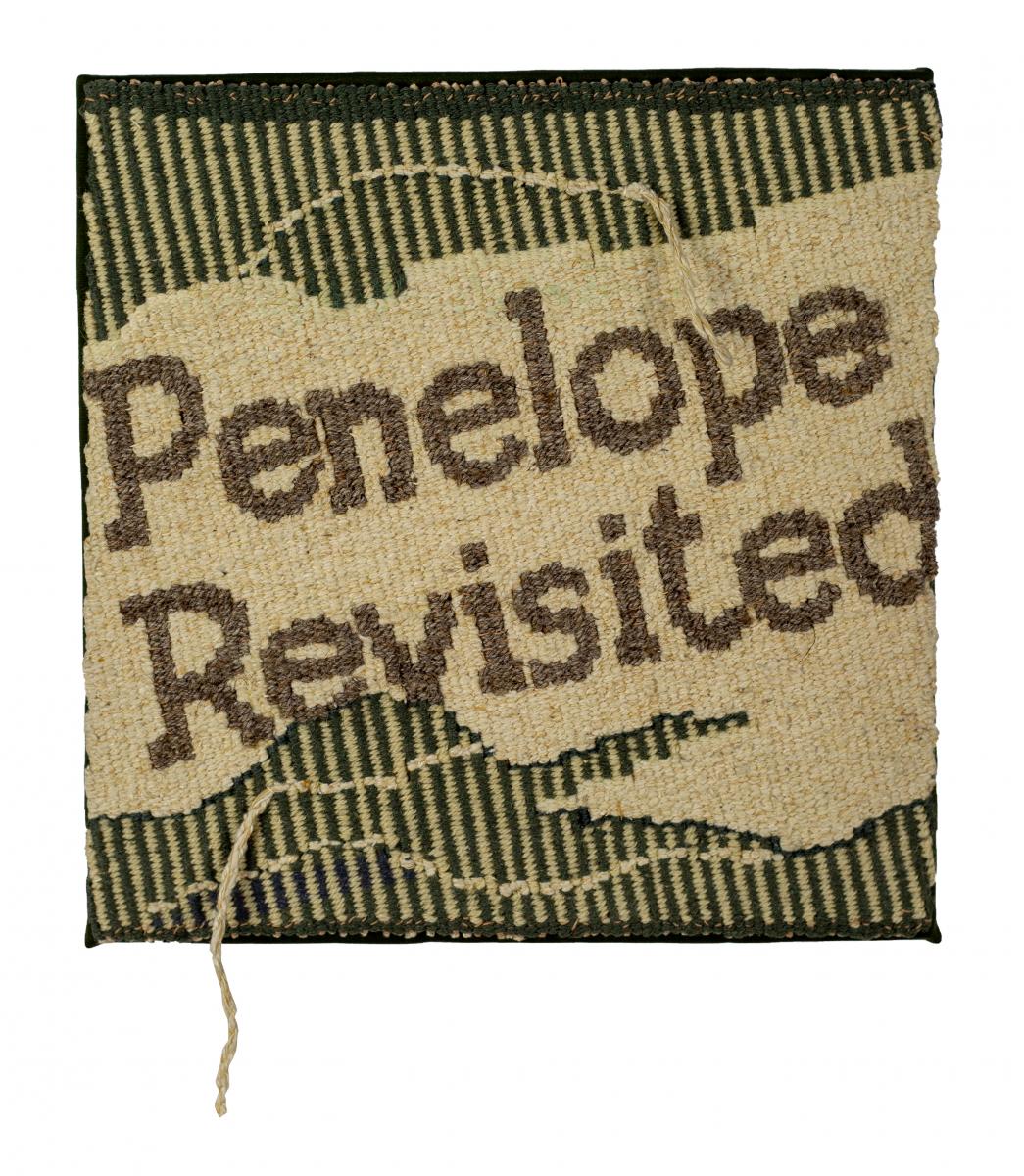 Photo Kenneth Gray
---
Penelope Revisited (White), 2001
Deceptively simple in its design, this small tapestry has a diagonal warp that also serves to depict an image of warps on a loom, with a tapestry part woven into it and unfinished. This play with perception and illusion, as well as witty wordplay, characterises many of Brennan's later works. Penelope refers to the wife of Odysseus who continually wove, unpicked and re-wove a tapestry in order to avoid remarriage and await the return of her husband. The depiction of textile in a partially finished state is a subject in many of Brennan's tapestries.
---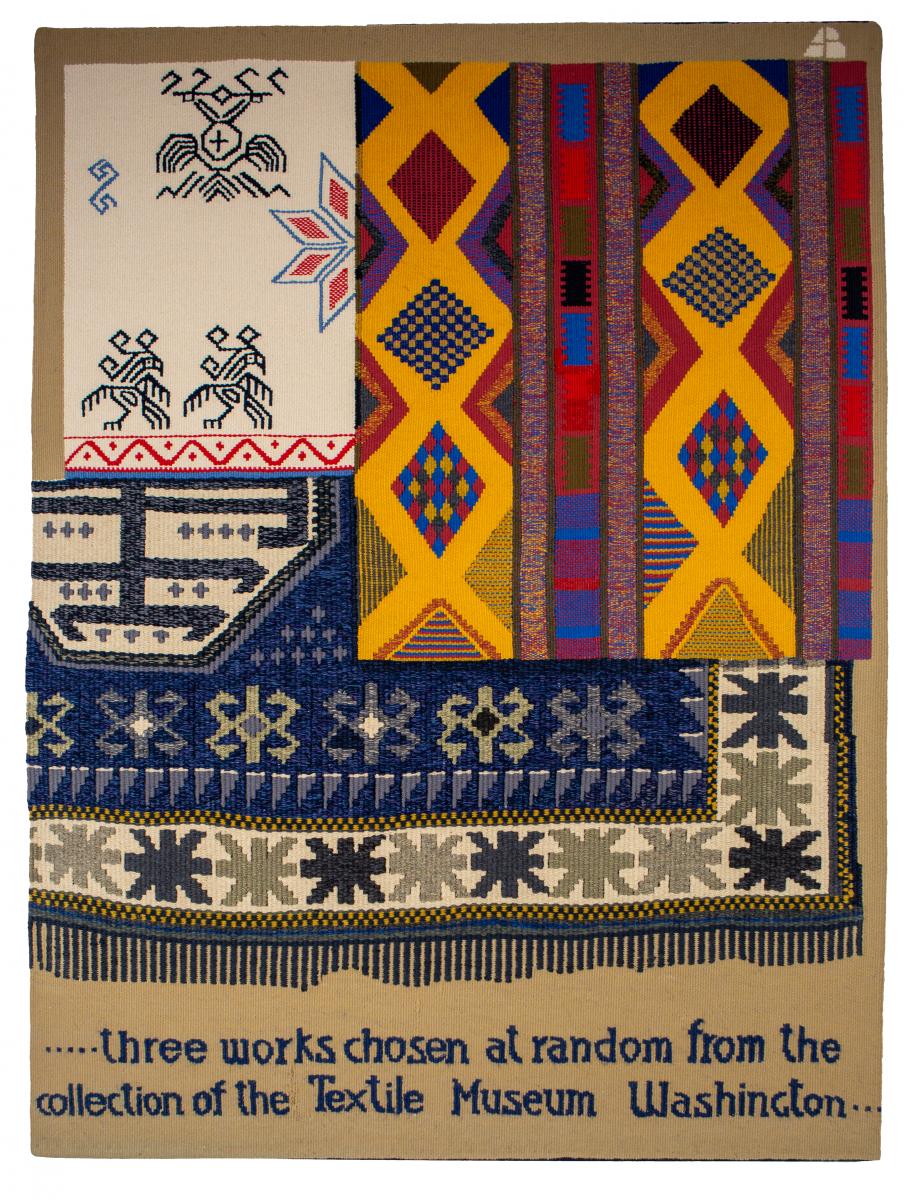 Photo Kenneth Gray
---
Sharing a Warp – A Meeting of Pure Chance, 2011
Textile designer and curator Jack Lenor Larsen invited 11 artists to respond to works in the collection at The Textile Museum, Washington DC for the exhibition Sourcing the Museum (2012). In characteristically irreverent fashion, Brennan chose three textiles, completely at random, from the museum's collections database and combined their depiction on this tapestry. Textile was always a subject as much as a medium for Brennan, and he understood its structure perfectly, using the tapestry warp and weft almost intuitively to shape his designs.
---
VISIT

Archie Brennan: Tapestry Goes Pop!
26 April–30 August at Dovecot Studios, Edinburgh
Become an instant expert!
Find out more about the arts by becoming a Supporter of The Arts Society.
For just £20 a year you will receive invitations to exclusive member events and courses, special offers and concessions, our regular newsletter and our beautiful arts magazine, full of news, views, events and artist profiles.
FIND YOUR NEAREST SOCIETY