Curator's choice: Sonia Delaunay's remarkable rhythm
Curator's choice: Sonia Delaunay's remarkable rhythm
The multidisciplinary abstractionist blazed a trail, as BASTIAN's new exhibition shows.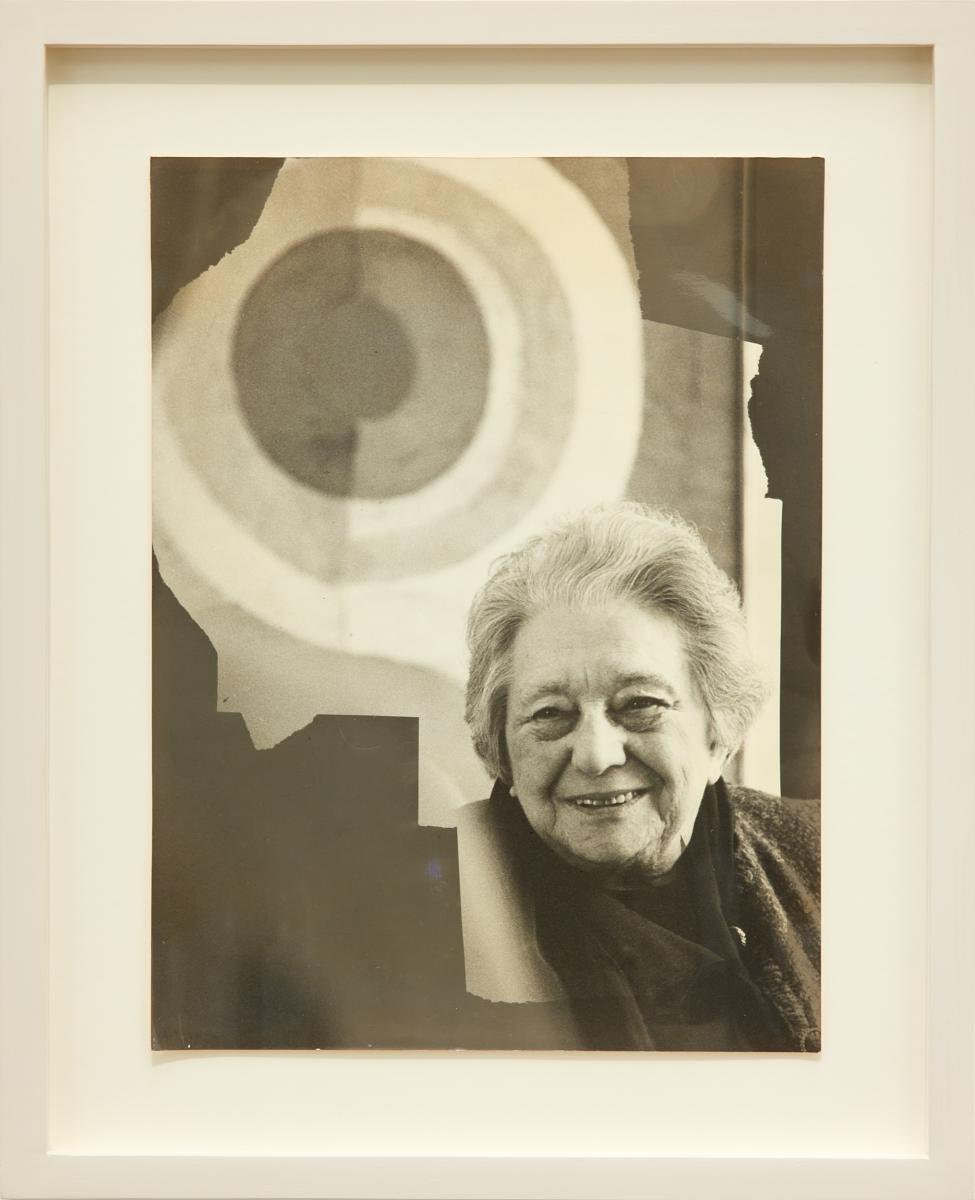 André Villers, Portrait of Sonia Delaunay , c.1975, image courtesy of Luke Walker

---
Sonia Delaunay was a masterful artist, whose creativity knew no bounds. She designed interiors and fabrics, costumes and theatrical sets, all the while building a new visual language (along with her husband, Robert) that interrogated the perception and experience of colour, prioritising shape, rhythm and movement over literal representation. As a new exhibition of her Rythmes-Couleurs (Rhythm Colours) series opens at BASTIAN in London, we ask curator Aeneas Bastian to tell us about some of the most important works on display.
---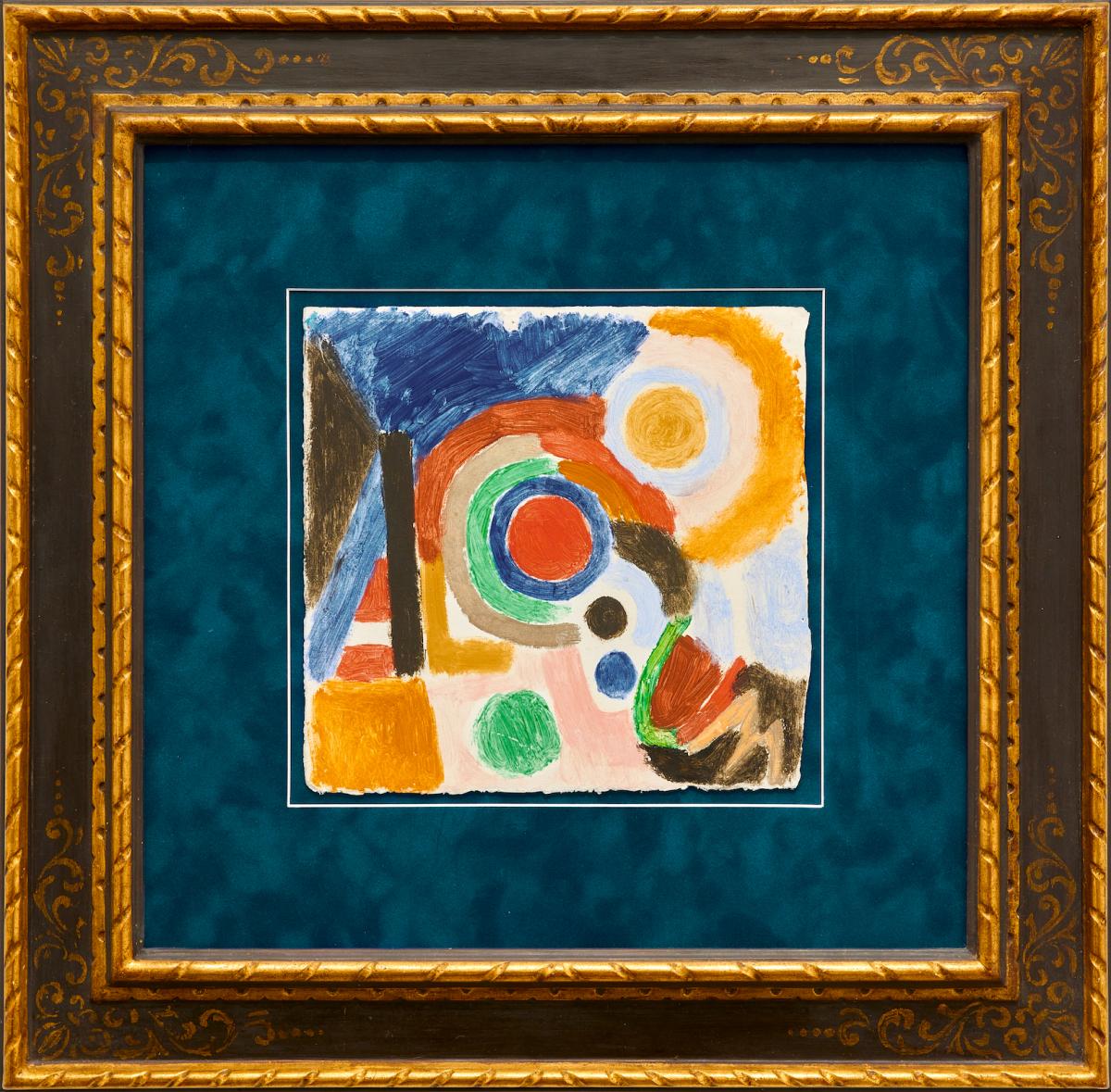 ---
Projet de Couverture d'Album No.1, 1916
Projet de Couverture d'Album No.1 fizzes with a freshness and dynamic energy that is the absolute hallmark of the Delaunay style – simultané. 'Painted while the artist was isolated in Spain, away from the unfolding horrors of World War I, this work effervesces with bold colour contrasts and primary tones that ooze the warm Mediterranean breeze under which it was created.' Appearing at first entirely abstract, the letters forming the word A L B U M begin to dance out of the composition, as the swirling semicircular forms unlock the work's title. It can be seen as the foundation of Delaunay's early experiments in abstraction.
---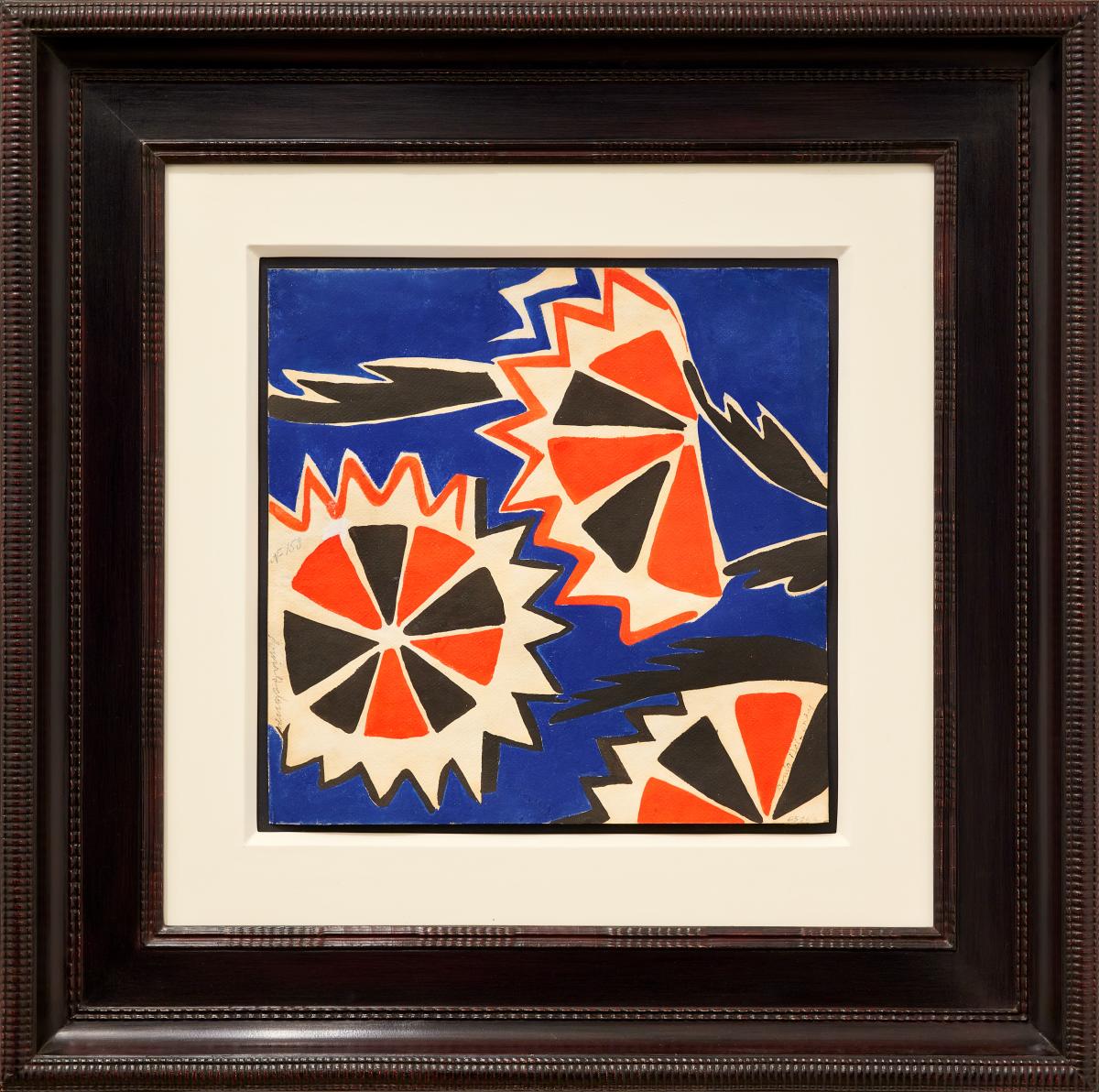 ---
Projet de Tissu, 1926
For much of their early married life, Sonia and Robert relied on the income generated from letting her family's properties in St Petersburg. However, in 1917 with the dawn of the Russian Revolution, the Bolsheviks seized them and the flow of money abruptly ended. The couple, now in their 30s, for the first time had to find a way to make a living. With her skills in needlework and design, Sonia was well placed to make this transition. Projet de Tissu is a fine example of the artist's first forays into textile design created under the Maison Delaunay label. These works, described by the artist as 'exercises in colour', formed designs and commissions for Metz & Co and, latterly, Liberty London.
---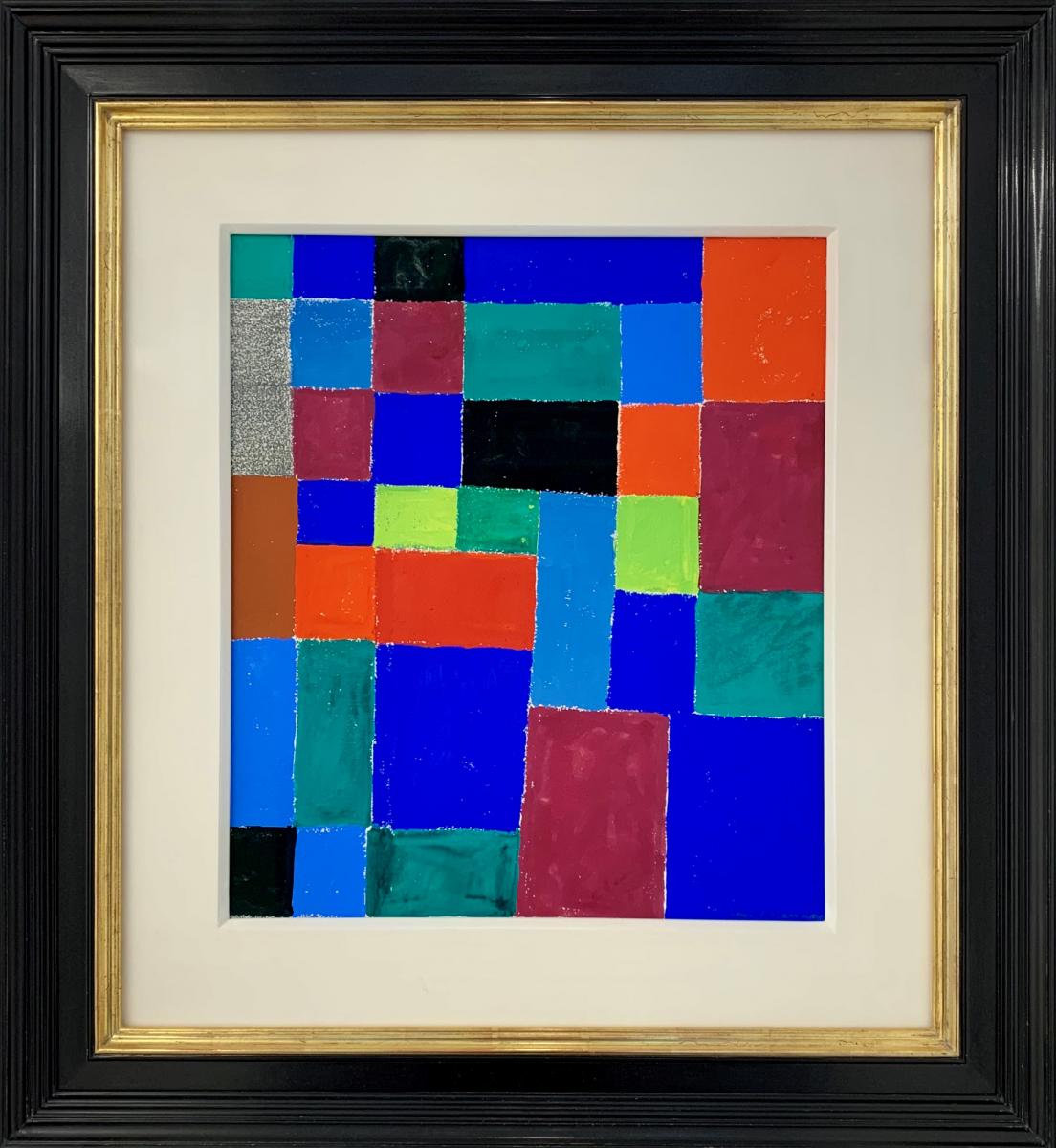 ---
Rythme Couleur #1460, 1967
The series perhaps now most synonymous with the latter half of Delaunay's career, Rythmes-Couleurs was created in response to the French publisher Jacques Damase's poetry. Commencing with a series of gouache creations to illustrate a collection of poems by Damase, which Delaunay entitled Rythmes-Couleurs, the works would lead to a close and fruitful collaboration between the pair that would last for the next 15 years. An early and exceptional work from the Rythmes-Couleurs series, this particular example was previously in the collection of Mrs Henry Ford II, wife of Henry Ford II – CEO of Ford Motor Company.
---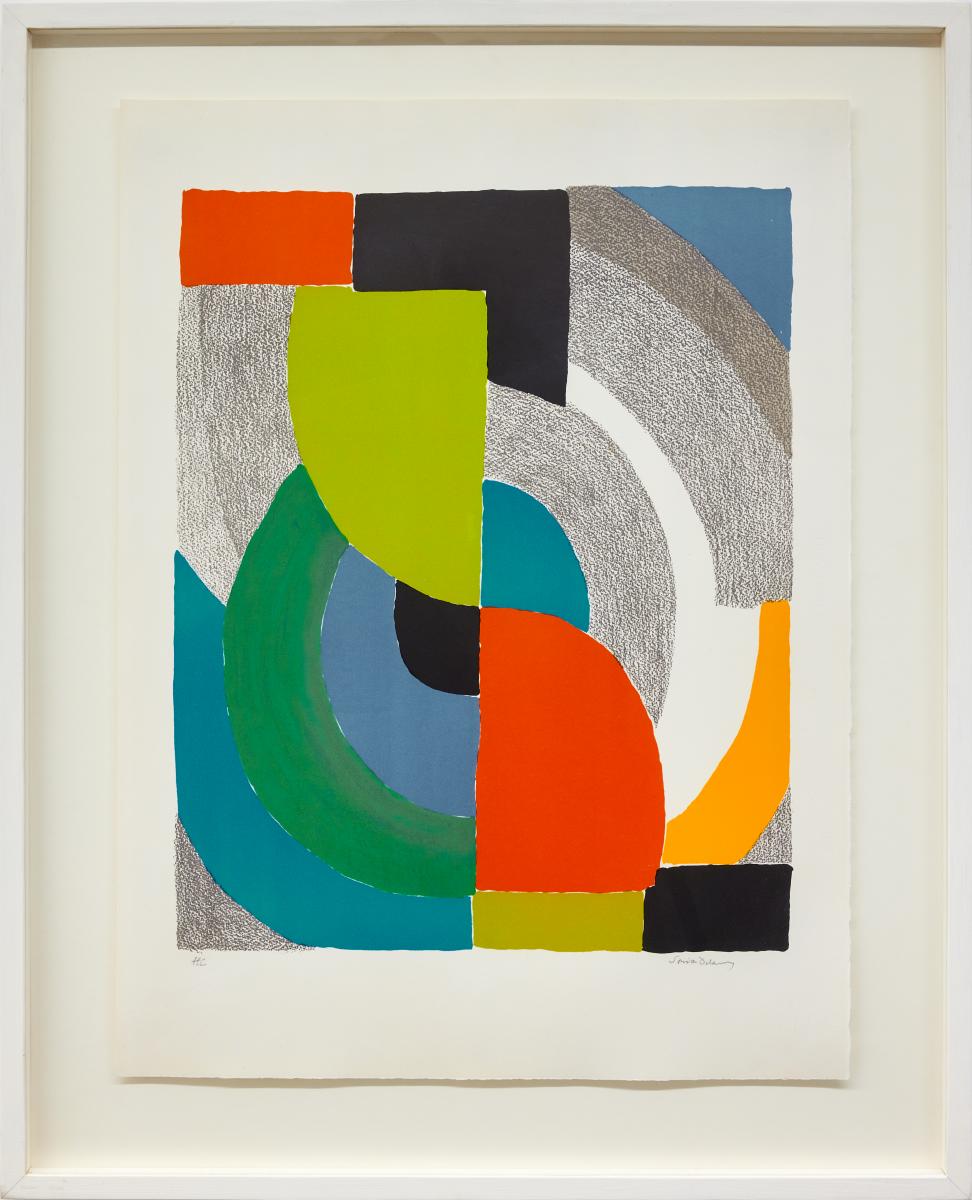 ---
Helice Olympie, 1969
A true multidisciplinarian, Delaunay was able to take her unique simultané style and exercise it across an expanse of different mediums with effortless ease – from painting and drawing to stage/set design and, towards the end of her career, into printed editions. Printed only five years after Delaunay became the first living female artist to have a retrospective at the Louvre in 1964, Helice Olympie is lyrical and harmonious. Its brightly coloured arabesques and concentric circles remain true to the compositional narrative that underpinned the entirety of Delaunay's painting career.
---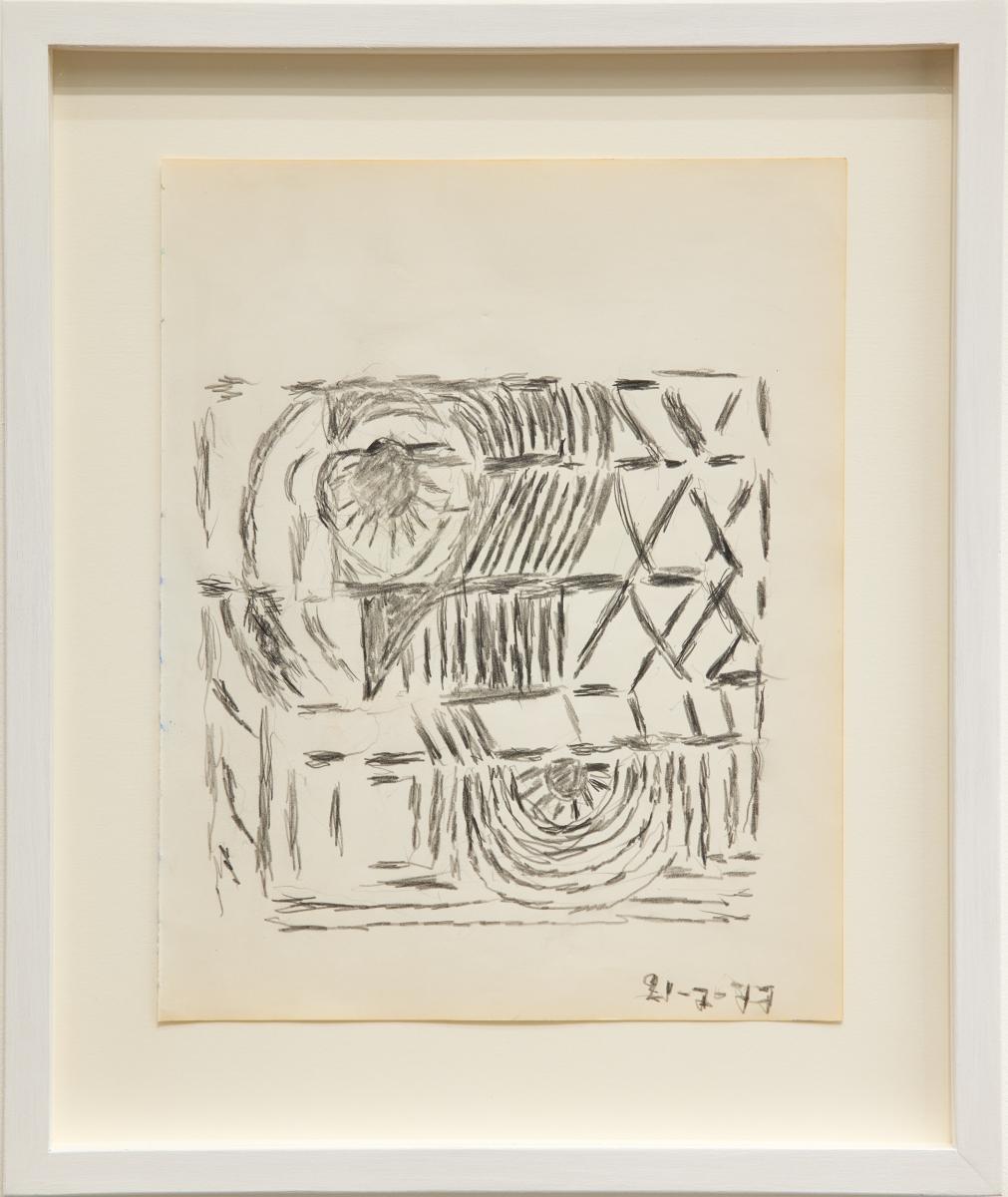 ---
Composition, 1977
Perhaps an oddity in an oeuvre full of explosive colour, Composition was created when the artist was 92 – just two years before she passed away in Paris. Like many of the works in this late period, this is small and intimate in scale, as the artist became increasingly limited by her age. The mark making, however, is no less short and sharp and leans heavily on her experience in textiles. Each graphite gesture placed as deliberately as a needle and thread through a tapestry. Composition once belonged to the personal collection of Jacques Damase, Delaunay having gifted him a large trove of works in her later years. Indeed, Delaunay often spoke warmly of their relationship: 'Jacques' great sensitivity matches mine, and I have never experienced this way of getting along before, and I have missed it all my life.'
---
SEE

Sonia Delaunay: Rhythm and Colour
BASTIAN, London; until 27 June 2021
---
Images: © Sonia Delaunay, courtesy BASTIAN, images Luke Walker

About the Author
Aeneas Bastian
Aeneas Bastian is director of BASTIAN and curator of Sonia Delaunay: Rhythm and Colour
Become an instant expert!
Find out more about the arts by becoming a Supporter of The Arts Society.
For just £20 a year you will receive invitations to exclusive member events and courses, special offers and concessions, our regular newsletter and our beautiful arts magazine, full of news, views, events and artist profiles.
FIND YOUR NEAREST SOCIETY