Curator's Choice: Female sculptors who broke the mould
Curator's Choice: Female sculptors who broke the mould
The act of sculpting can often be considered a masculine endeavour, if the cliché of chiselling huge hunks of marble is to be believed. However, an upcoming exhibition conceived by the Arts Council Collection proves that not only does the production of sculpture have little to do with gender, but alternate materials, approaches and aesthetics have often been radically expanded by women. We have invited senior curator Natalie Rudd to select just five works from the ambitious touring show set to debut at Yorkshire Sculpture Park, which features 50 female-identifying artists, and reveal their fascinating stories.
---
Barbara Hepworth, Reconstruction (1947)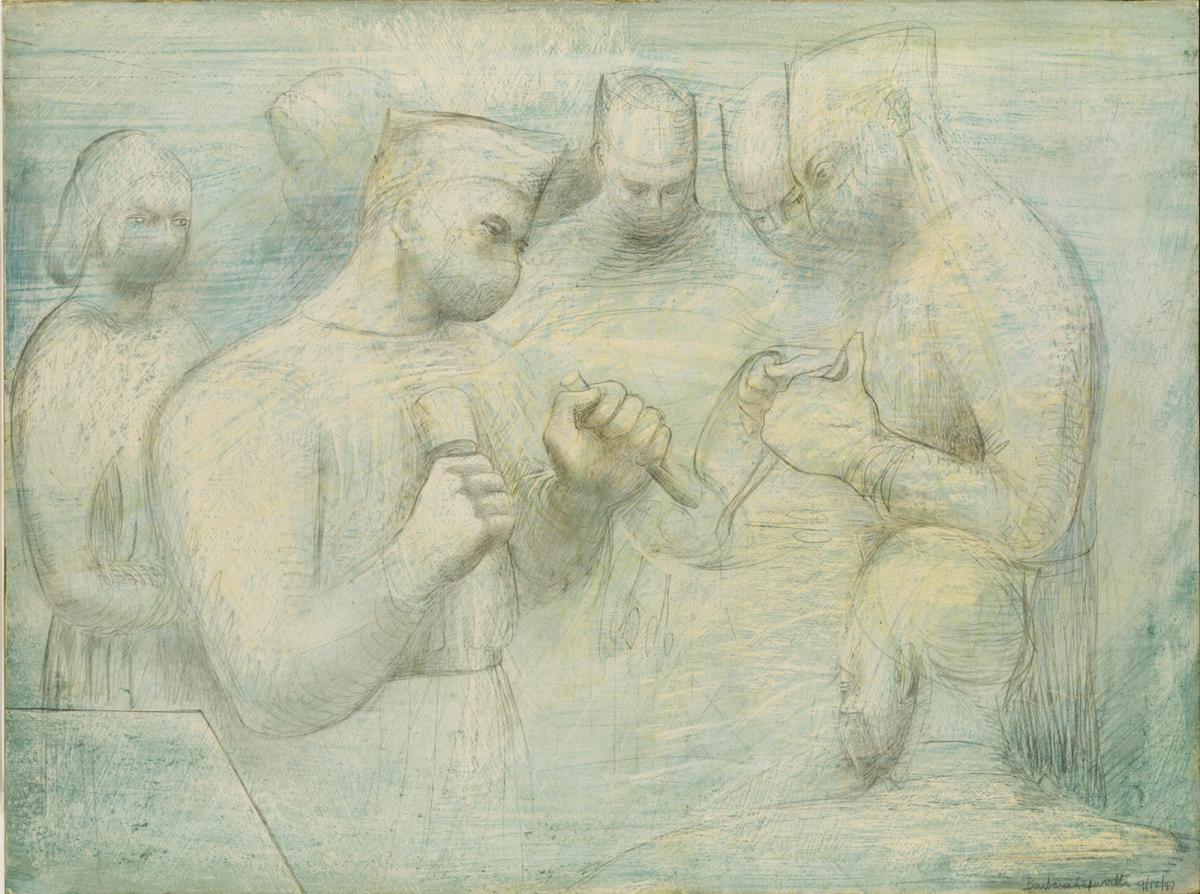 ---
Purchased for the nation in 1947, this exquisite drawing was the first work by a sculptor to enter the Arts Council Collection. The scene shows a huddle of surgeons at work in an operating theatre; their actions surprisingly sculptural. A single female stands to one side, at some distance from the action. Several scholars have surmised that the isolated female figure may reflect Hepworth's feelings of exclusion from what she called the 'male occupation' of sculpture.
---
Jann Haworth, Calendula's Cloak (1967)
---
During the 1960s, a number of women began to use 'female' or 'feminine' materials to forge new directions for sculpture. The American artist Jann Haworth arrived at the Slade School of Art in 1961 and was shocked by the sexist attitudes of her teachers and fellow students. She decided to go her own way, using soft materials including cloth, latex and sequins, as well as taking inspiration from subjective experiences. Calendula's Cloak features a life-size figure clothed in an elaborate patchwork cloak. The title refers to the favourite flower of the artist's mother.
---
Veronica Ryan, Territorial (1986)
---
Territorial spreads out across the floor like an infection, its bulbous form recalling burgeoning tree roots. A small, spiky bronze form occupies the centre of the work like an anemone bobbing on a restless sea: there is an overwhelming threat of engulfment. Veronica Ryan's sculptural practice draws on personal experiences and reflects wider implications of history, trauma and recovery. To make the main body of this work, Ryan dipped domestic blankets in plaster and left them to dry: softness and comfort setting hard with foreboding.
---
Rachel Whiteread, Untitled (6 Spaces) (1994)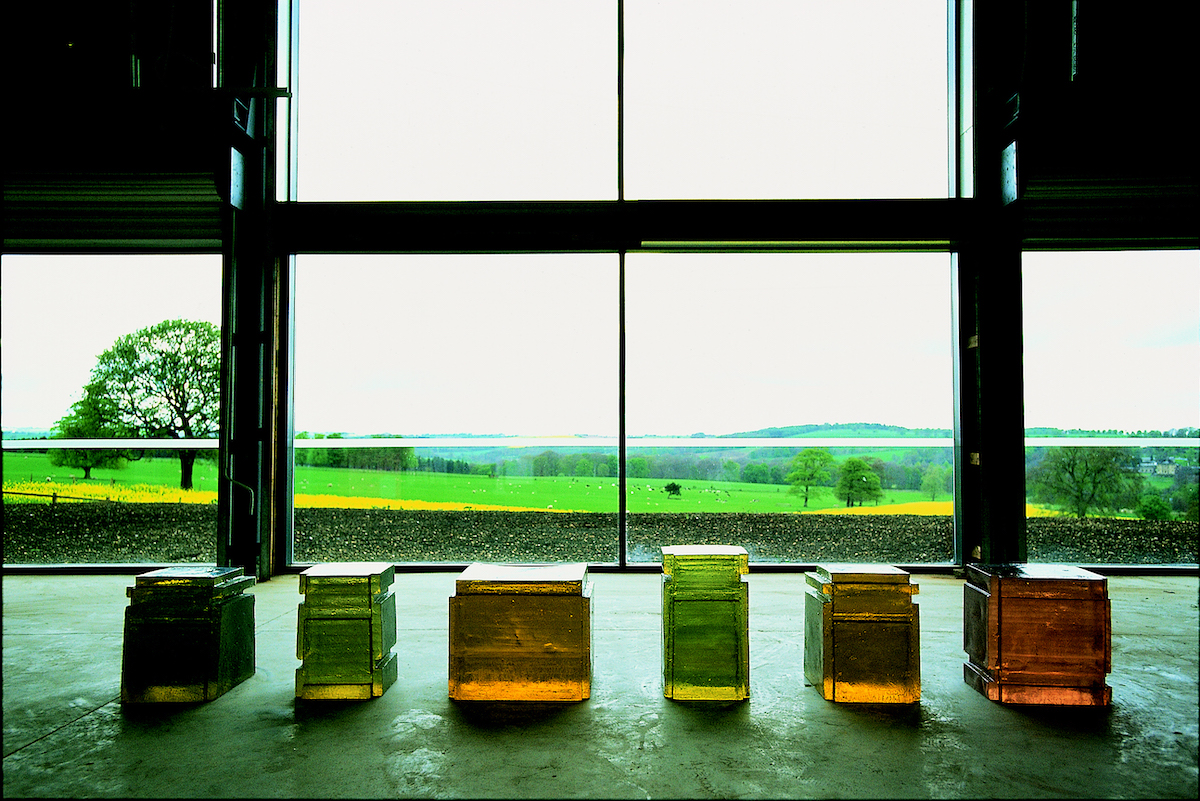 Arts Council Collection, Southbank Centre, London © the artist
---
To make this work, Rachel Whiteread cast the empty spaces found beneath six household chairs. Made using alluring fondant colours, these translucent resin forms assume an upright monumentality. On one level this work recalls the simple sequential forms of Minimalism. On closer inspection it becomes clear that each block bears a rich network of traces, each surface imprinted with the knocks and scrapes of personal histories and untold domestic narratives.
---
Rana Begum, No.429 SFold (2013)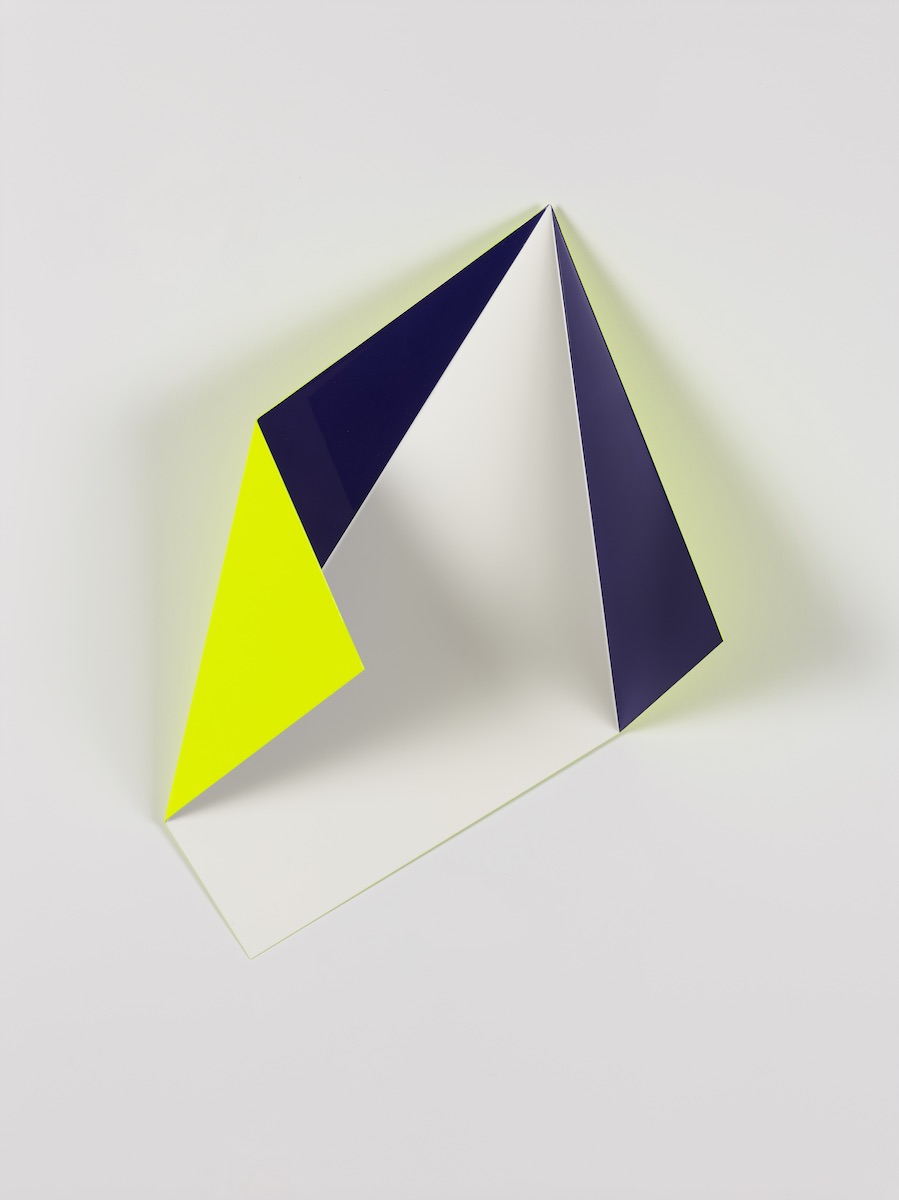 ---
Rana Begum works across two and three dimensions, producing sensuous and evocative installations and reliefs such as SFold. Begum's work appears to occupy the realm of pure abstraction: her concerns centre on the interaction of colour, light and form. Spiritual and worldly concerns are equally embraced. It is possible to trace the influence of Islamic art that Begum first encountered during her childhood in Bangladesh. Her ongoing interest in the repeat patterns of architecture and the urban environment are also clear to see.
---
SEE

Breaking the Mould: Sculpture by Women since 1945
An Arts Council Collection Touring Exhibition at Yorkshire Sculpture Park
Dates to be confirmed
ysp.org.uk
---
Stay in touch with The Arts Society! Head over to The Arts Society Connected to join discussions, read blog posts and watch The Arts Society at Home - a series of films by Arts Society Accredited Lecturers, published every fortnight.
About the Author
Become an instant expert!
Find out more about the arts by becoming a Supporter of The Arts Society.
For just £20 a year you will receive invitations to exclusive member events and courses, special offers and concessions, our regular newsletter and our beautiful arts magazine, full of news, views, events and artist profiles.
FIND YOUR NEAREST SOCIETY