Collage Art on the Cutting Edge
Collage Art on the Cutting Edge
25 Jun 2019 - 12:11 BY The Arts Society
Discover the story behind five fascinating works, selected for us by Patrick Elliott, curator of the world's first survey exhibition of collage art, opening in Scotland.
---
Never to be seen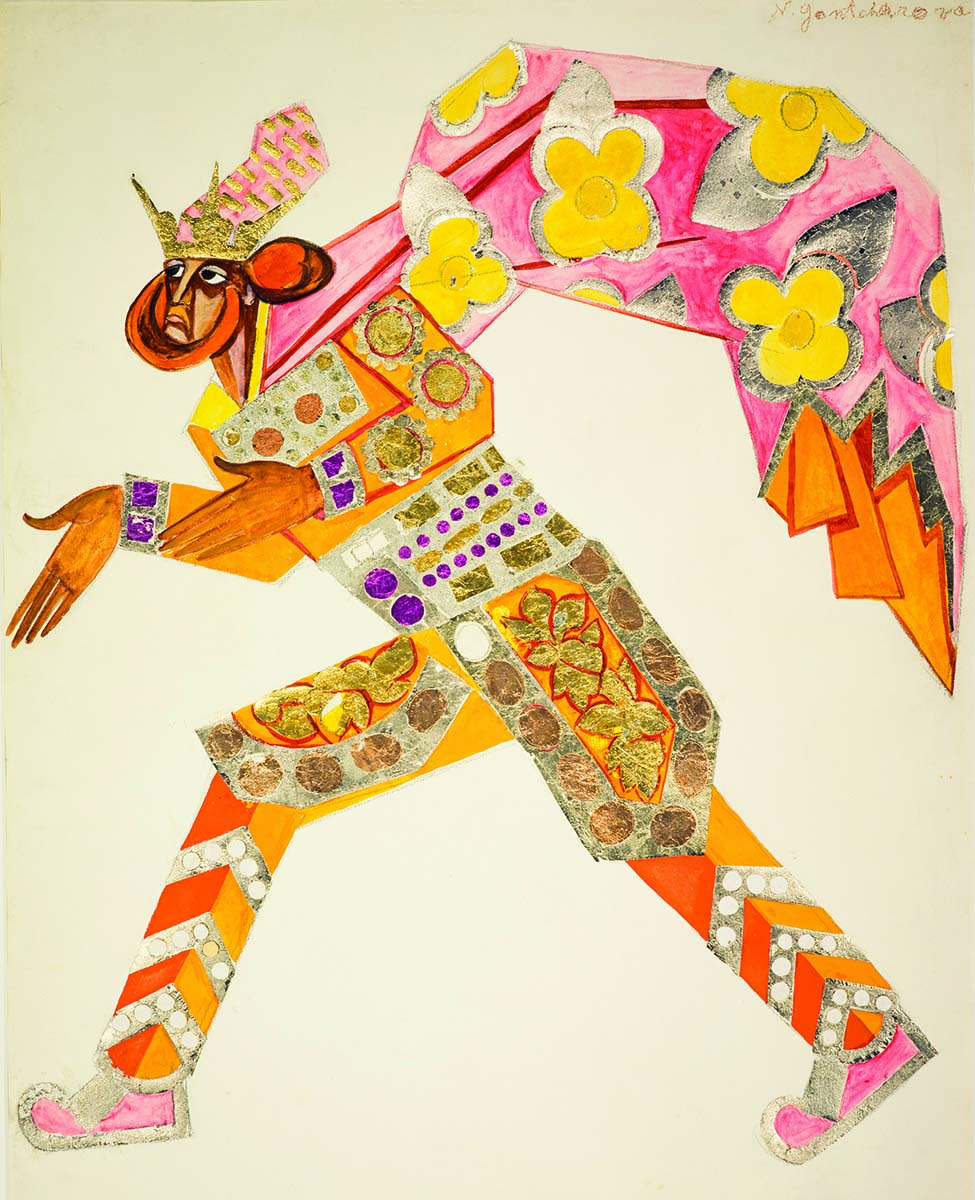 Natalia Goncharova 1881-1962, Costume Design for One of the Three Kings in 'La Liturgie', 1915. Watercolour, pencil and collage. National Galleries of Scotland, © ADAGP, Paris and DACS, London 2018
---

In 1915, Russian avant-garde artist Natalia Goncharova was commissioned to create the costumes for Ballets Russes' production of La Liturgie – a work based on the life of Christ. Unusually, Goncharova designed all the costumes using collage, including this outfit for one of the three kings. The design draws on styles from lubok (Russian peasant folk prints) to Byzantine art. Goncharova created costumes and sets for ballets until her 70s, but is best known for developing Rayonism – a Russian movement that focused on heightened colours and the changing effect of light. Unfortunately, the disruption caused by World War I meant that La Liturgie was never performed.
---
PICTURE PUZZLE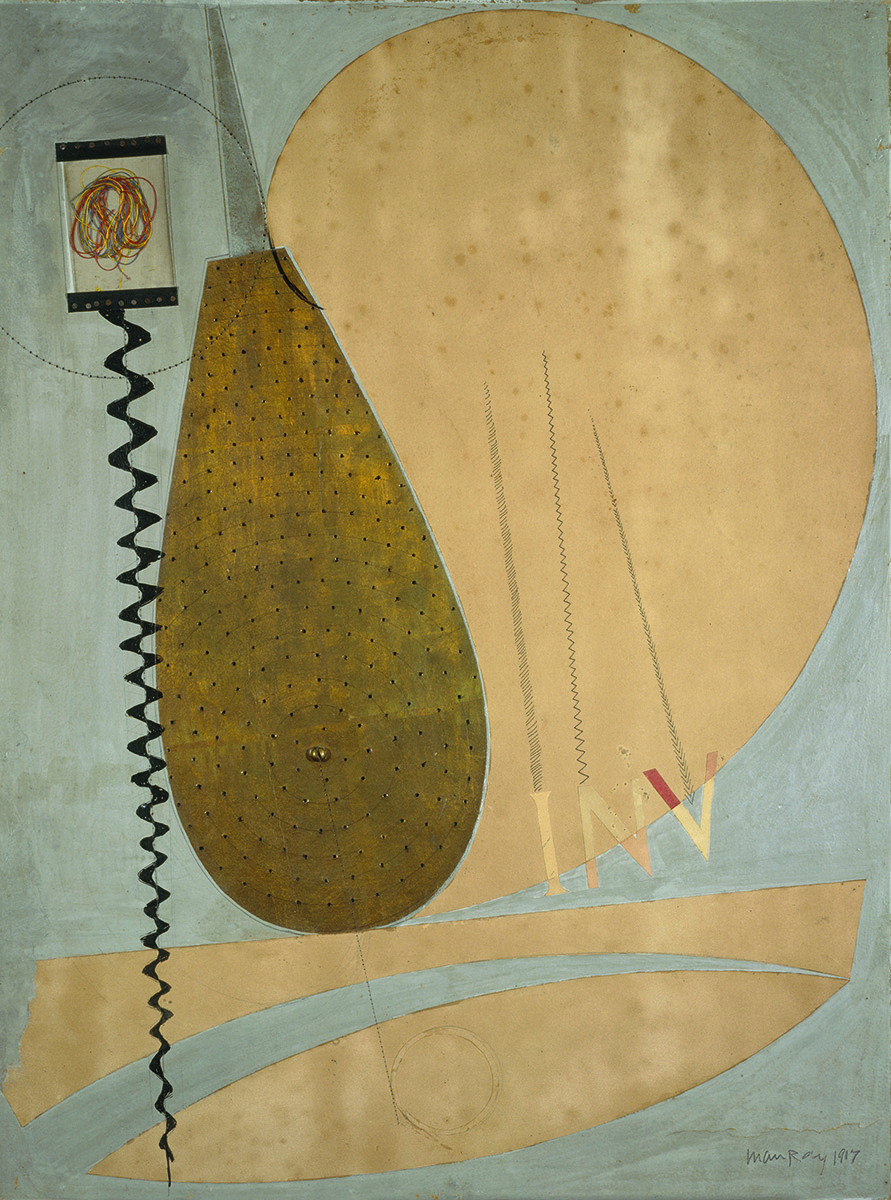 Man Ray 1890–1976, Involute, 1917. Mixed-media collage on card laid on laminated board. National Galleries of Scotland: Purchased 1978, © Man Ray Trust/ADAGP, Paris and DACS, London 2018
---

Made in 1917, Man Ray's Involute – meaning 'intricate' and 'curled' – is a pictorial anti-art conundrum. The letters 'INV' and 'O', coupled with the shape of the lute, spell out the title in a rebus. Through his choice of materials, which include threads and metal plates, Ray is making art from the trappings of everyday life. Born Emmanuel Radinski, Ray was a key figure of the New York Dada group – a movement that emerged in response to the horrors of World War I. For Man Ray, the medium of collage helped to depersonalise art, making it the ultimate democratic form.
---
New forms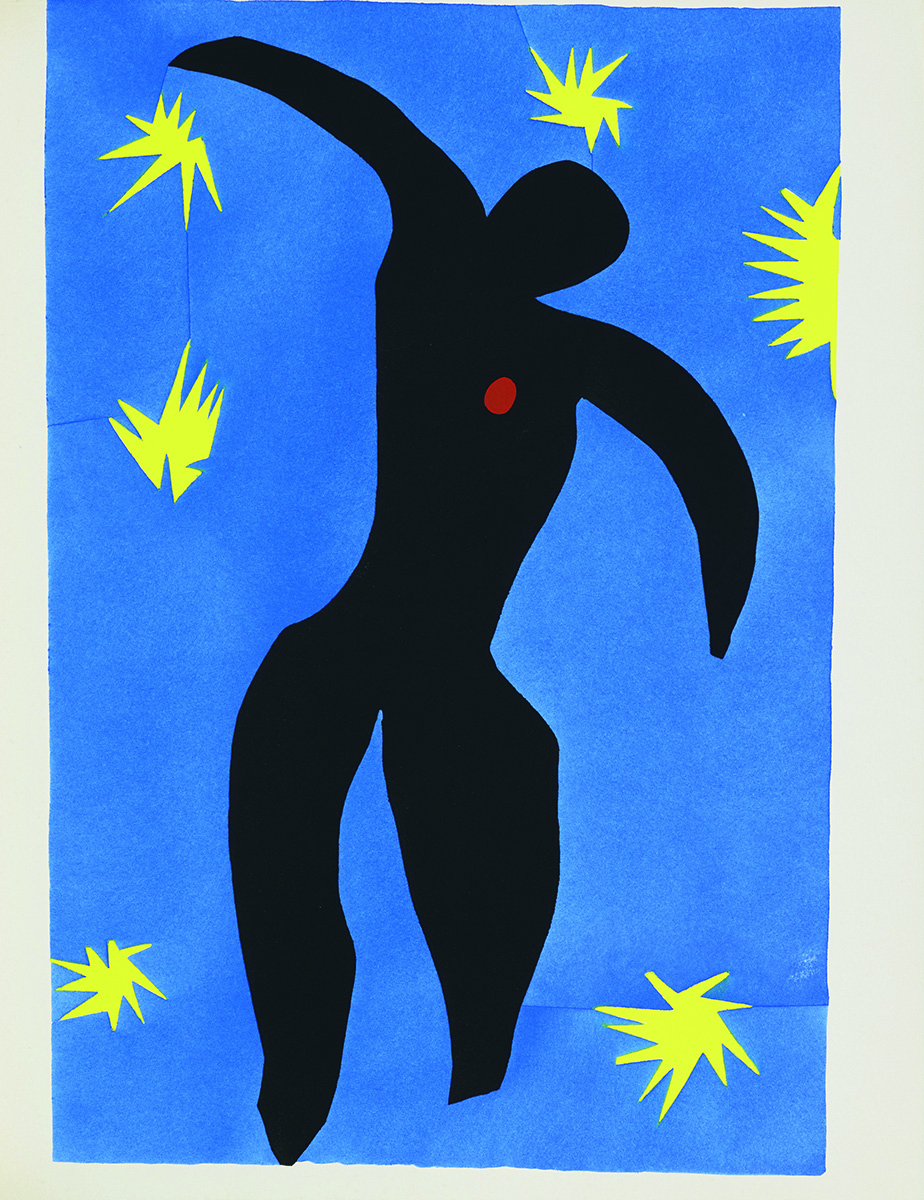 Henri Matisse 1869–1954, Jazz, Published 1947. Pochoir. National Galleries of Scotland, © Succession H Matisse/DACS 2017
---

Titled Icarus, this work is one of 20 cut-collages that formed Henri Matisse's art book Jazz. Published in 1947, it marked a stark departure from his earlier oil paintings. A few years before, Matisse had undergone surgery for cancer, which left him confined to his bed and wheelchair. Unable to paint, he turned to collage. He would paint coloured paper with gouache (opaque watercolours), and use scissors like a paintbrush to make paper cutouts. Once satisfied, he would assemble the shapes and paste them onto another sheet. Loosely themed around the circus, Jazz also incorporates hand-written text, which touches on subjects including painting and life.
---
fresh VIEW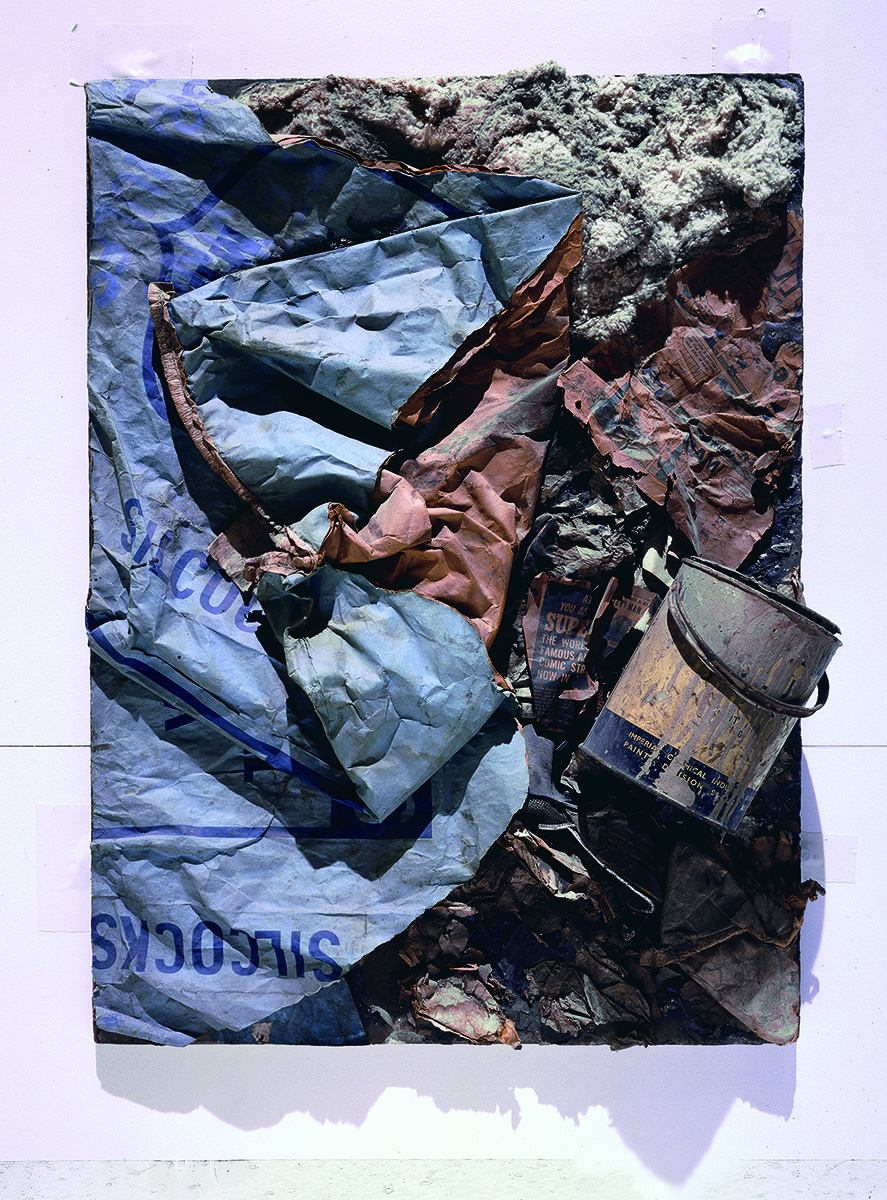 Boyle Family, Norland Road Study (Blue Bag), 1964. Mixed media on board. Boyle Family Collection. © Boyle Family
---

In the 1960s, the artistic collective the Boyle Family came up with an unconventional method to remove subjectivity from their art. The artists threw darts randomly at a map of London, and travelled to the locations where they landed. There they would take a surround of a TV screen, toss it on the ground, and make a copy of the framed chosen spot. In this work, known as Norland Road Study, pieces of fabric, old lino, pebbles and stones have been removed from a west London site and stuck onto a panel. Proponents of the belief that everything is art, the artists have replicated this project on a larger scale, launching darts at a world map, and documenting these areas.
---
Freud reinterpreted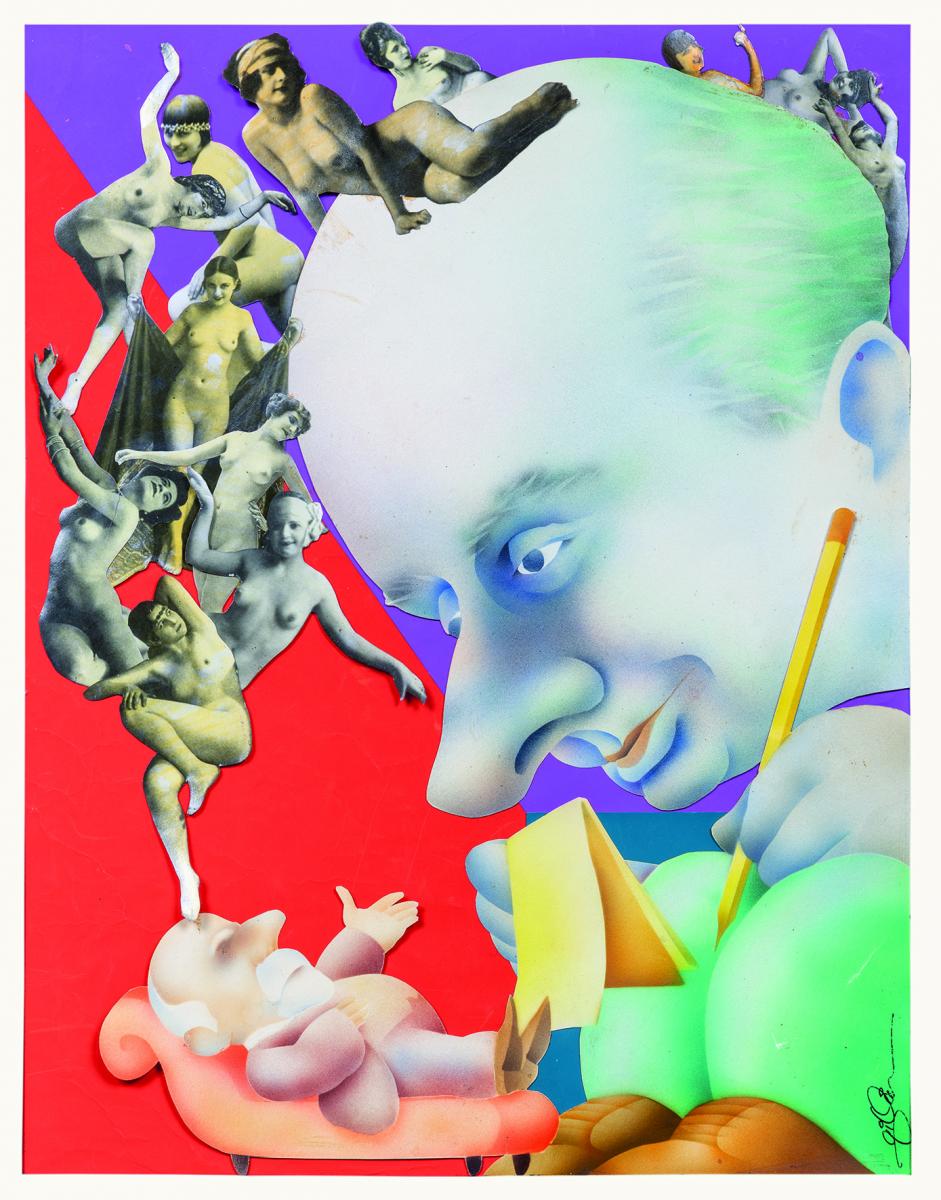 Terry Gilliam b1940, Freud Analysed, 1969. Collage, airbrush and watercolour on card. © Terry Gilliam
---
Famed for his Monty Python animations, Terry Gilliam's early collages and drawings are little known. This illustration appeared in Mirror Magazine in 1969, accompanying an article on Freud, written by journalist Donald Zec. Titled Freud Analysed, the work shows the great psychologist lying on the couch, while Zec makes observations with a notebook and pencil. Images of nudes from the 1920s and 1930s spiral from Freud's mind, which Gilliam has taken from a 'girly' magazine. He has used an airbrush to create the male figures, and has stuck them on the background. The collage was published the week after the first Monty Python episode was broadcast.
---
See

Cut and Paste: 400 Years of Collage
29 June–27 October
Scottish National Gallery of Modern Art, Edinburgh
Become an instant expert!
Find out more about the arts by becoming a Supporter of The Arts Society.
For just £10 a year you will receive invitations to exclusive member events and courses, special offers and concessions, our regular newsletter and our beautiful quarterly arts magazine, full of news, views, events and artist profiles.
FIND YOUR NEAREST SOCIETY