Celebrating love from afar this Valentine's Day
Celebrating love from afar this Valentine's Day
Restrictions on human contact mean that many will have to express love from a distance this year. We take a look at some amazing artworks that have done the same.
---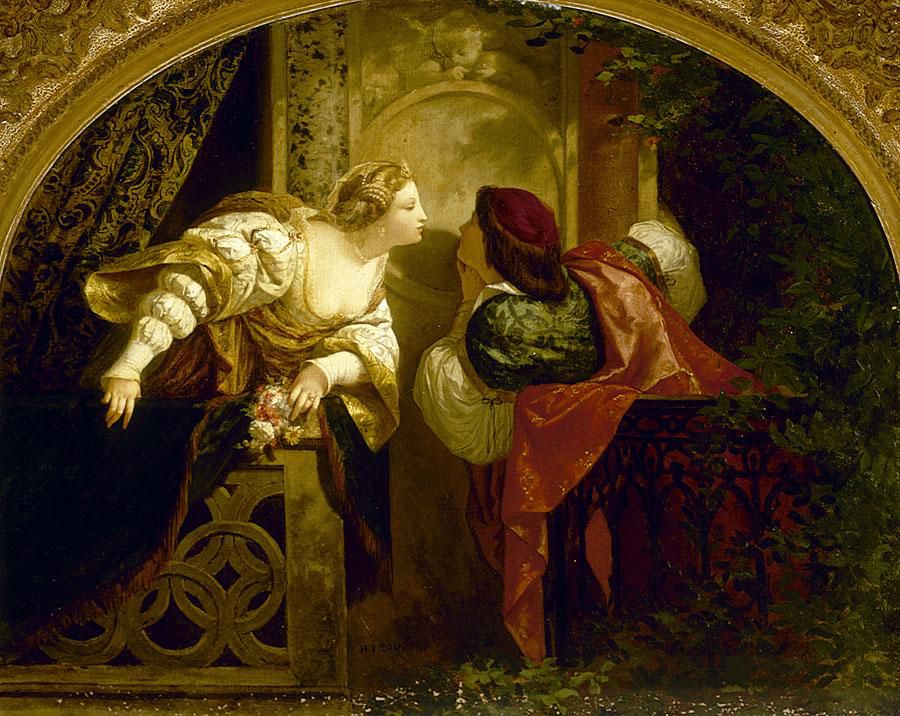 ---
Henri-Pierre Picou, Romeo and Juliet
While most depictions of this famous Shakespearean tale show the loving couple in a clandestine embrace, this painting by Henri-Pierre Picou breaks with tradition. Rather than celebrating the moment our hero scales the balcony in a fit of passion, we see both lovers leaning across the balustrades, while a kiss remains just out of reach. This tantalising restraint has become a familiar sight in the age of Covid-19, even if the couple fail to keep a two-metre distance.
---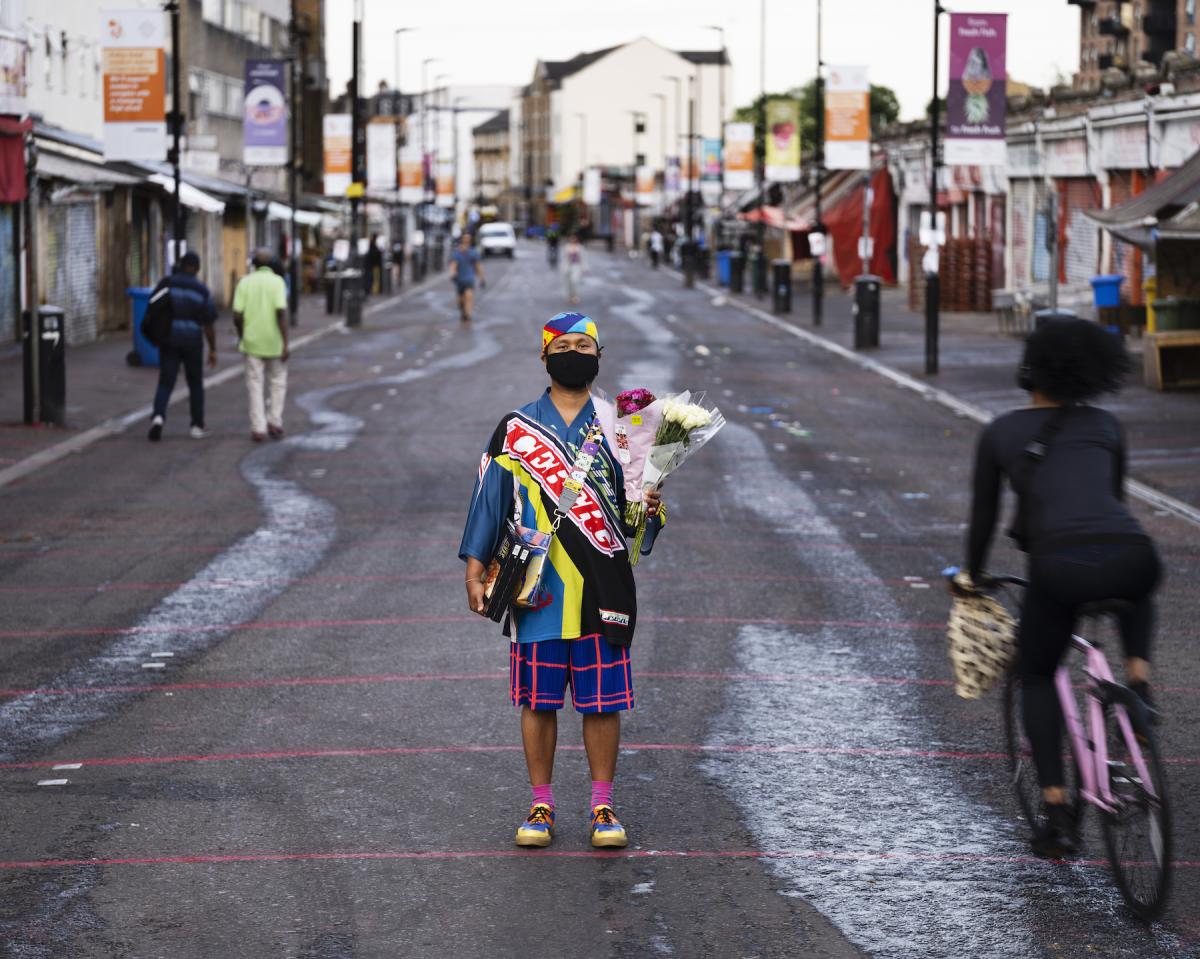 This image forms part of Prix Pictet's new publication Confinement, which brings together artists' responses to the pandemic
---
Gideon Mendel, Ridley Road Food Market, London, 2020, from the 2METRES project
As the pandemic struck, photojournalist Gideon Mendel began taking photos of individuals at Ridley Road Market in east London, documenting the hopes and trials of local shoppers. This image speaks to the limitations of the 'new normal', with reduced crowds, mask wearing, and lines painted on the ground to promote social distancing. However, this particular image is also joyful: a man pauses while going about his solo shopping, with two frozen pizzas and a couple of bunches of flowers to brighten up the day. Are they for a friend or family member, or just a personal pick-me-up?
---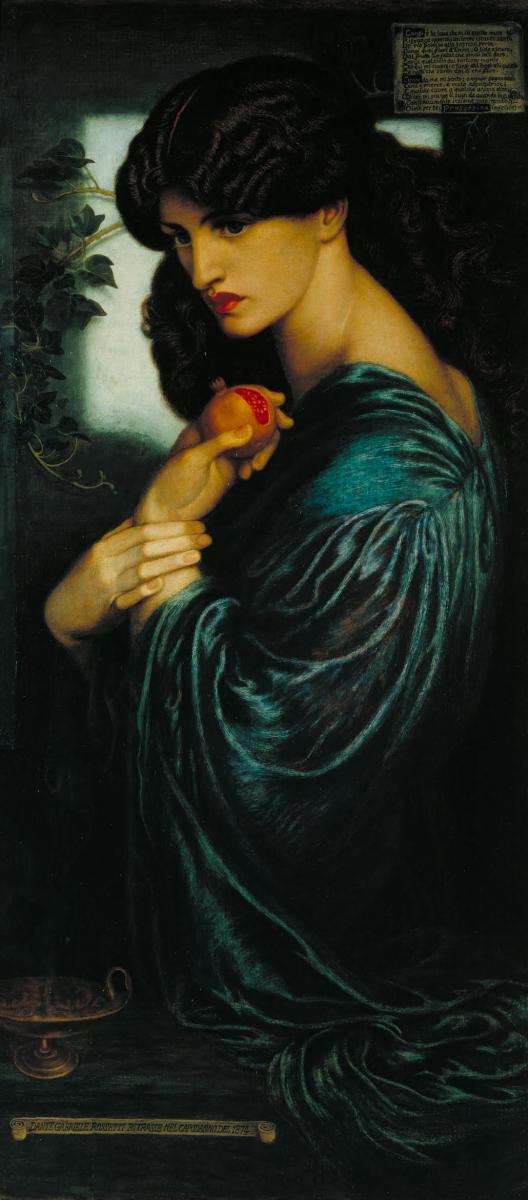 ---
Dante Gabriel Rossetti, Proserpine, 1874
According to myth, Proserpine was abducted by Pluto and taken to the underworld, while her mother Ceres searched the Earth for her, neglecting her duties as the goddess of crops and fertility. On discovering her daughter's fate, Ceres bargained for her return, yet Proserpine was doomed to spend seven months of the year in Hades, to symbolise the six pomegranate seeds she ate during her confinement. This allegory for the seasons takes on new meaning at a time when many of us are separated from our loved ones, and Rossetti's painting shows a glimmer of light, breaking through a shroud of darkness.
---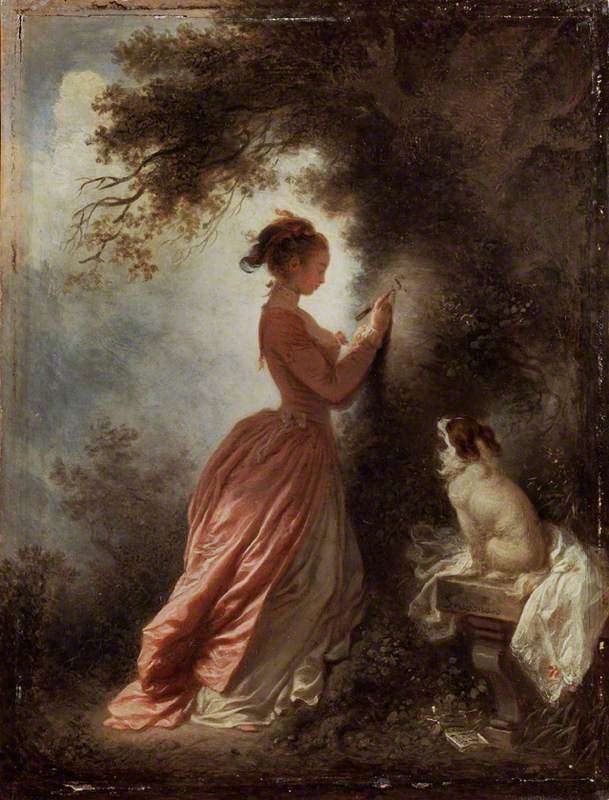 ---
Jean-Honoré Fragonard, The Souvenir, 1778
In this work, a young woman (often identified as Rousseau's heroine Julie) carves the name of her lover onto the trunk of a tree, while her trusted spaniel looks on. This solo endeavour chimes with the al fresco activities currently permitted, even if damaging the local wildlife would be frowned upon these days. We do not know where this woman's lover is, or if the romance is requited, but one could argue that the bond with a beloved pet is the star of the show and the most apt parallel with our current existence.
---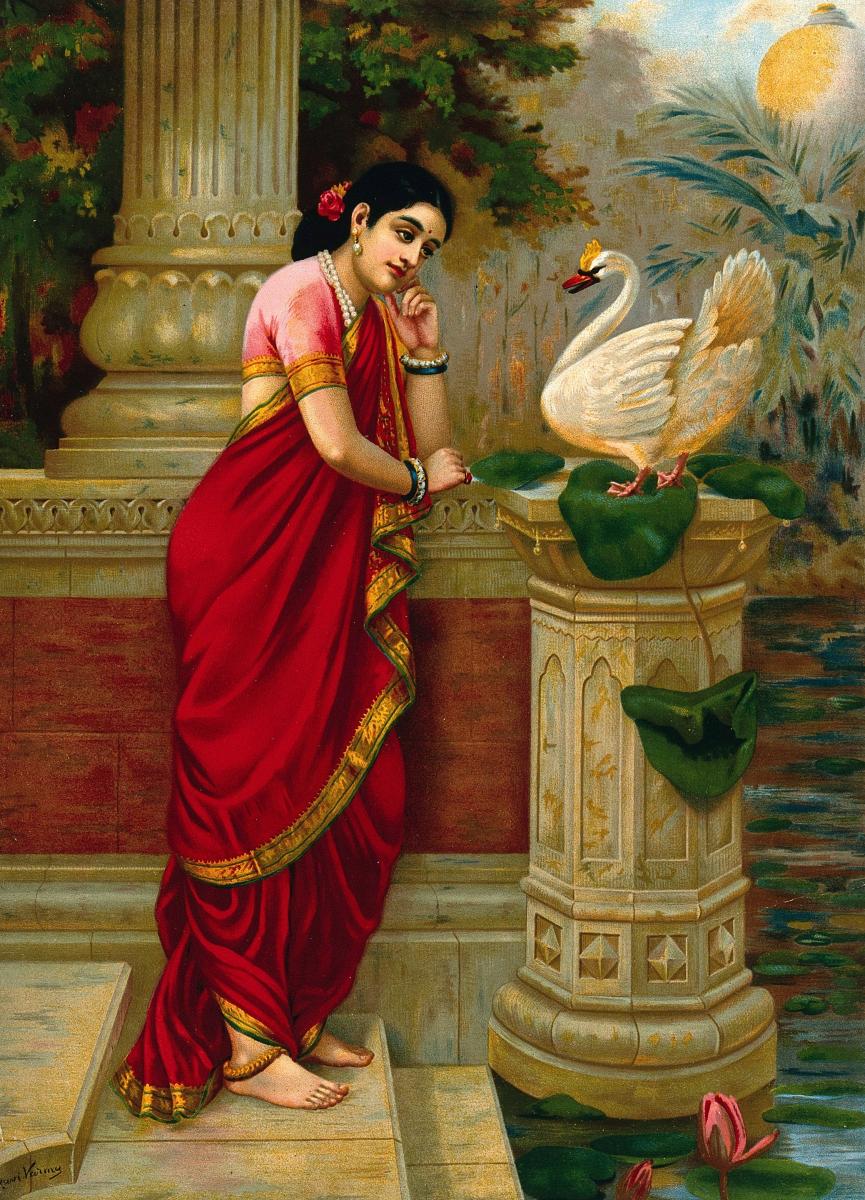 ---
Ravi Varma, A swan telling Damayanti of Nala's love, after 1900
While modern-day distanced love might be shared through phone calls, emails, texts or videos, more idiosyncratic correspondence is found in myth and legend. In the story of Nala and Damayanti, the king of the Nishadha Kingdom encounters a swan in the forest, who tells him of Princess Damayanti's unparalleled beauty. Nala instantly falls in love and tells the bird to visit her and share his feelings, resulting in their marriage. The moment is depicted by Ravi Varma, the famed Indian artist who was lauded for blending traditional storytelling with elements of European aesthetics.
---
Holly Black is The Arts Society's Digital Editor
About the Author
Become an instant expert!
Find out more about the arts by becoming a Supporter of The Arts Society.
For just £20 a year you will receive invitations to exclusive member events and courses, special offers and concessions, our regular newsletter and our beautiful arts magazine, full of news, views, events and artist profiles.
FIND YOUR NEAREST SOCIETY