Celebrate Mother's Day with these little-known depictions of mother and child
Celebrate Mother's Day with these little-known depictions of mother and child
14 Mar 2021 - 09:00 BY Charlotte Jansen
The image of mother and child is one of the oldest and most revered in the history of art, yet it is only more recently that less conventional portrayals have come into play, particularly by artists who are mothers themselves.
---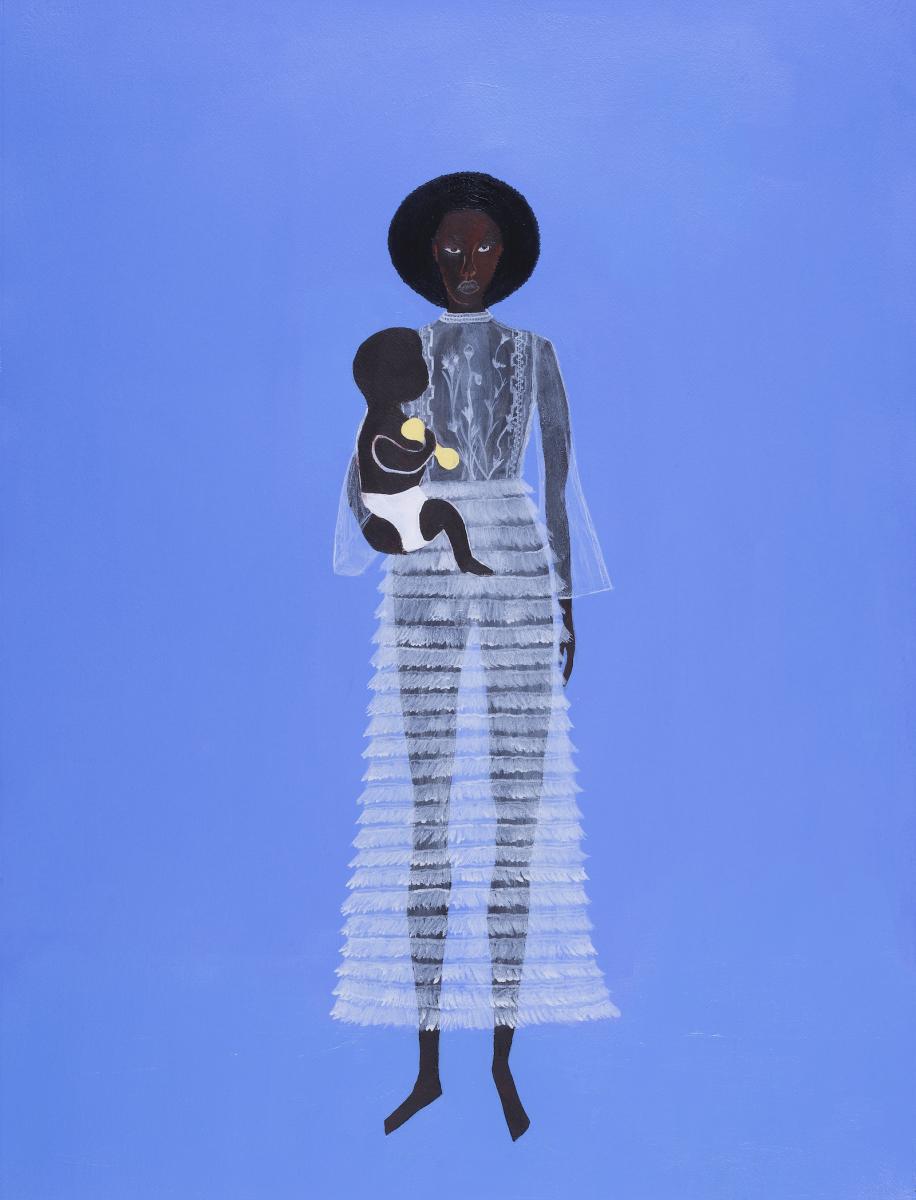 © the artist
---
Delphine Desane, Mother, Bride and Son
The brushwork is minimal in Delphine Desane's acrylic paintings, but this image says it all, conveying the multiple identities and roles that reside simultaneously within a mother. Floating against a blue-hued background, the mother and son (the infant is only a rough shape) are mysterious, and hard to place in time and space. The painting points to a sense of timelessness, concerning the multiple positions women find themselves in, as mothers and brides, as caregivers, nurturers and lovers. The woman's eyes speak of other desires too. Paris-born, New York-based Desane took up painting as a way of coping with postnatal depression following the birth of her son three years ago. Previously she had a successful career in fashion for more than a decade.
---
© the artist
---
Iringó Demeter, She is Warm
Iringó Demeter grew up in a small rural village in Transylvania, where her parents were doctors who would often treat patients at home. Demeter's close-up view of bodies is in part inspired by these early encounters and glimpses, as well as her myopia. This perspective creates a new relationship with the age-old subjects that the artist captures on camera: motherhood being one of them. In this body of work – published as a beautiful photobook last year – titled She is Warm, Demeter photographed mothers she knew, including her own. The title of the series was inspired by the way her mother would always complain of the cold. Instead, Demeter shows us the warmth of a mother's love in this intimate photograph depicting a close friend. A mother's love is like no other.
---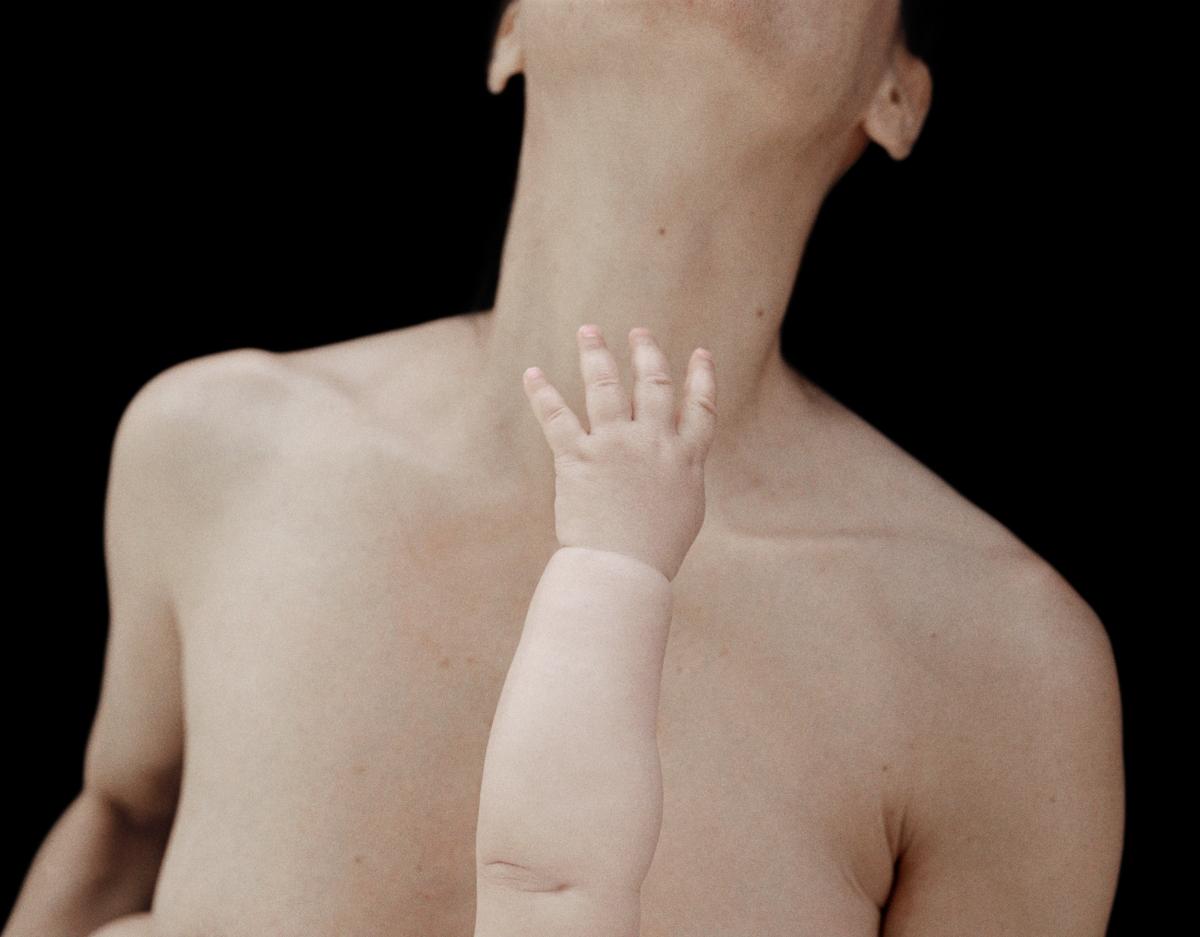 © the artist
---
Sophie Ebrard, I Didn't Want to Be a Mum
This image is both playful and threatening, speaking of the power dynamic between mother and child, a struggle that can at times be overwhelming. The photograph belongs to an immersive, interdisciplinary body of work first exhibited at Sophie Ebrard's home, titled I Didn't Want to Be a Mum. The work is a daring, deeply personal exploration of early motherhood and its peaks and troughs, and the way so many women feel unprepared when catapulted into an identity that feels alien to them. At the same time, Ebrard acknowledges the fierce, primal love of a mother for their child, the physicality of parenting and the moments of tenderness. She captures the contradictions that are the quintessence of motherhood.
---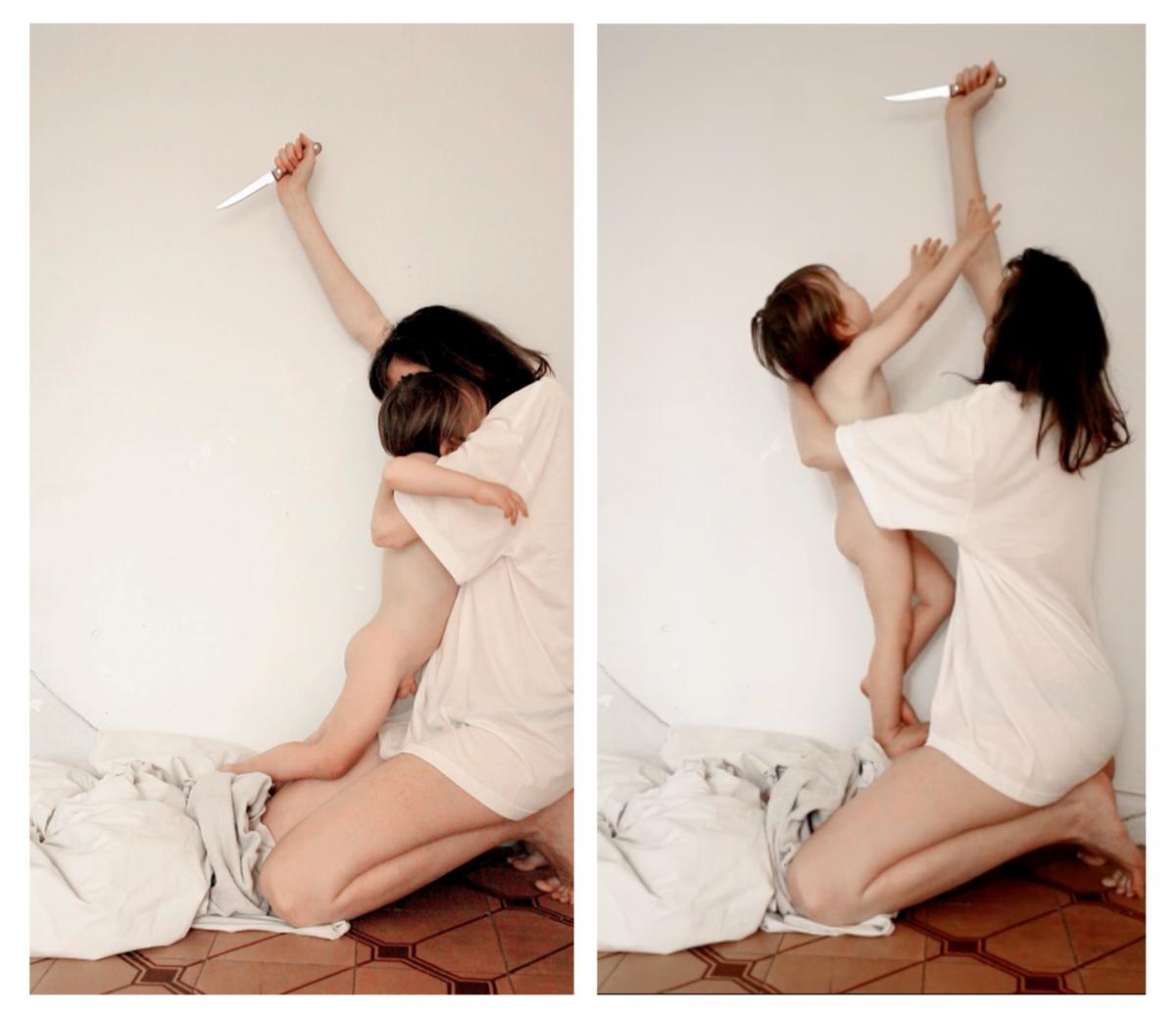 © the artist
---
Leni Dothan, Mine
Leni Dothan completed an MFA and PhD at the Slade. Her works range from video installations to sculptures and photographs, and have often returned to the subject of the mother and child, particularly as narrated in religious texts and mythological fables. She deconstructs these archetypes of mothers in this single-channel, 23-minute-long video work, titled Mine (2012). Mine references biblical imagery, such as Caravaggio's painting of Abraham and Isaac, where Abraham is asked to sacrifice his son for God. Rather than follow the Christian depictions in which the child is passive, Dothan makes her son active, and gives us a mother's view with the maternal instinct to protect. Dothan also acknowledges ideas around sacrificial sons in Judaism, used for political purposes in her native Israel. Years after the work was made, Dothan and her son witnessed a knife attack in west London – a test of her maternal instincts in a very real and terrifying way.
---
© the artist
---
Madeline Donahue, The Cage
Madeline Donahue has dedicated her hands (she works with paint and clay) to the themes that surround motherhood, with humour and astute observations of scenarios and scenes that can't help but make you smile. Instantly familiar to any parent in the pandemic, The Cage is a recent painting by the Brooklyn-based painter and illustrator, and speaks to the current situation and its inevitable claustrophobia. However, it is also a timeless image of parenthood, a recognisable tableau depicting the extremes to which we often go to get our children to sleep: the mother figure curled up in her uncomfortable 'cage' – her toes jammed between the bars of the cot bed while her two small children stretch out luxuriantly on top of her, sound asleep. Donahue has an exhibition at Artshack Brooklyn that has just opened and runs to 2 May; on 22 April she opens a solo exhibition in Boston at Praise Shadows Art Gallery.
---
Charlotte Jansen is commissioning editor of Elephant magazine and author of Girl on Girl: Art and Photography in the Age of the Female Gaze
Become an instant expert!
Find out more about the arts by becoming a Supporter of The Arts Society.
For just £20 a year you will receive invitations to exclusive member events and courses, special offers and concessions, our regular newsletter and our beautiful arts magazine, full of news, views, events and artist profiles.
FIND YOUR NEAREST SOCIETY