Caught in Time: Discovering Edward Chambré Hardman's Photos
Caught in Time: Discovering Edward Chambré Hardman's Photos
23 Jul 2019 - 15:36 BY The Arts Society
Once the home and studio of photographer Edward Chambré Hardman and his wife, Margaret, The Hardmans' House in Liverpool is a time capsule. Today, says curator Katie Taylor, it still throws up surprise findings.
---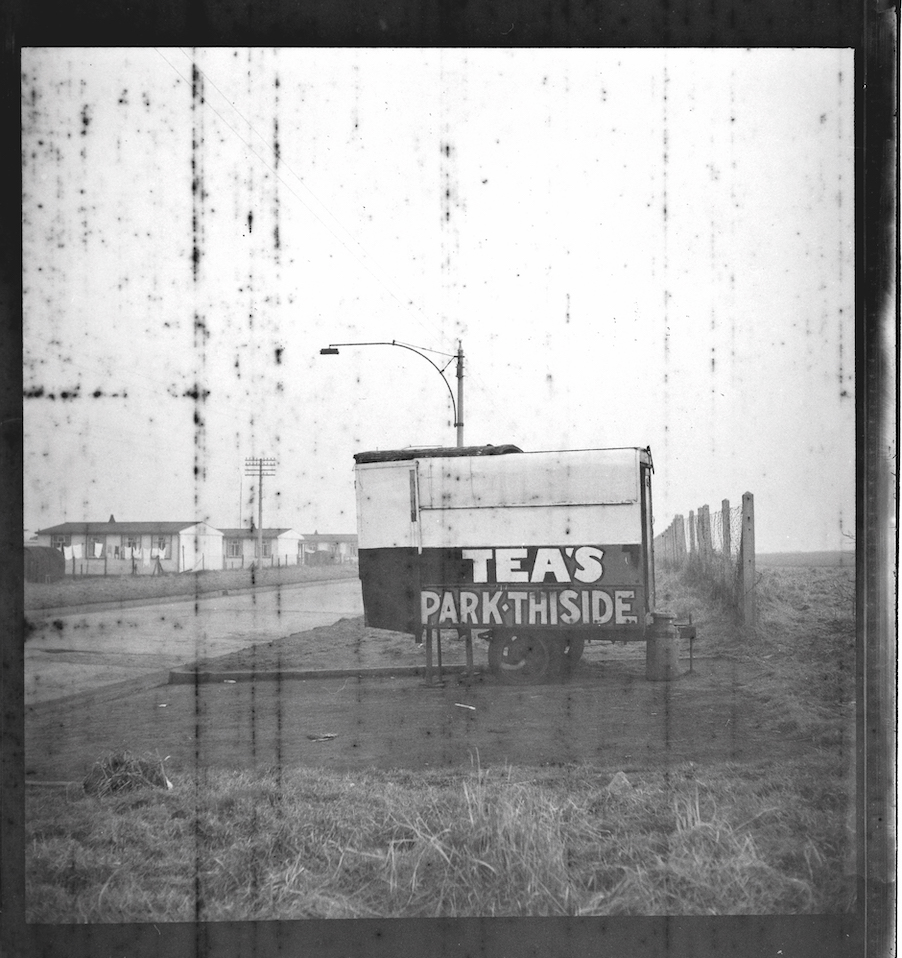 © National Trust Images/Edward Chambré Hardman Collection
---
For nearly 40 years, from the 1950s, the go-to Liverpool studio for portraits was Edward Chambré Hardman's.Today it is thought to be the only known British photographic studio of the mid 20th century where the photographer's complete output has been preserved intact. That output has recently been augmented by a chance discovery. A box of 23 film rolls, five of which feature pictures that had never been developed, has been uncovered in a cellar darkroom.
For regional curator Katie Taylor, the images provide an insight into how Edward and Margaret worked, experimenting with exposures and taking multiple images of the same composition to reach perfection. 'We've been able to develop 38 photographs,' Taylor explains. 'Hardman was clearly practising with new cameras. I love this shot. It's in such a bleak, open space, somewhere on the coast. Look at the prefab houses and that "TEAS" sign on the side of the van. Hardman had a good eye and there is something about this picture that is so fresh. If someone had told me that it was an early Martin Parr, I'd have believed them.
---
© National Trust Images/Edward Chambré Hardman Collection
---
'We've no idea where it is, but can assess the time period, from when the film was produced, as being 1950s to early 1960s. It's unlike any of the studio's other work – the "bread and butter" portraits of actors such as Ivor Novello and a young Patricia Routledge, and people's pets and children. There is a sense that Hardman was thwarted in his artistic endeavours (he took beautiful landscape shots) – so surprise images such as this make us ask questions about what he was doing and what he might have seen in the images he took.
'I'd love to know what he'd have done with some of the emerging images in his exacting editing process. For me, that's as interesting as the raw image we have here, which is rather like the first rough sketch 
an artist might produce, before going on 
to complete a finished work.'
---
See

The images are on display at 
The Hardmans' House, with a new film featuring interviews with people who knew the couple. Pre-booking for visits is advised. nationaltrust.org.uk/hardmans-house
Become an instant expert!
Find out more about the arts by becoming a Supporter of The Arts Society.
For just £10 a year you will receive invitations to exclusive member events and courses, special offers and concessions, our regular newsletter and our beautiful quarterly arts magazine, full of news, views, events and artist profiles.
FIND YOUR NEAREST SOCIETY