The Best New books to Enjoy in March
The Best New books to Enjoy in March
Check out the best new books to enjoy this March, from Hockney's celebration of spring, to Lee Miller's forgotten war photographs
---
---
Ceramic, Art and Civilisation
Paul Greenhalgh (Bloomsbury, £30)
The first artist known by name in the Western tradition was someone called Sophilos. And Sophilos – an early Athenian working around 590 BC – was a potter. Works in clay are a core part of art history. They are the shards – literally – that help us piece together our past. They are inextricably linked to civilisation. Yet the ceramic holds a curious backstage place in the history of art. 'We value some arts more than others, and this is heavily due to the written histories that support them,' says Paul Greenhalgh, author of this new work. Greenhalgh is a curator and writer, director of the Sainsbury Centre and professor of art history and museum strategy at the University of East Anglia. This is an important book. History has not examined the ceramic consistently. It has not always given the medium of clay credence for the part it has played in art. Greenhalgh puts this to rights. He gives the ceramic its rightful context and underlines its importance, telling its story from around 600 BC to the contemporary. And he tackles fundamentals: examining what ceramic is and how it featured in the Classical world, Middle Ages, Renaissance and on through Modernism to now. From the glossy tiles at the tomb of Suleiman to the nubbly figures shaped by the public in Antony Gormley's Field, ceramic is a material that holds a very particular power. As the ceramic artist Magdalene Odundo says: 'It's always been the material that has informed the history of mankind.' This overdue work, with its scholarly ballast and accessible tone, gives the ceramic its rightful cultural space in the history of art.
---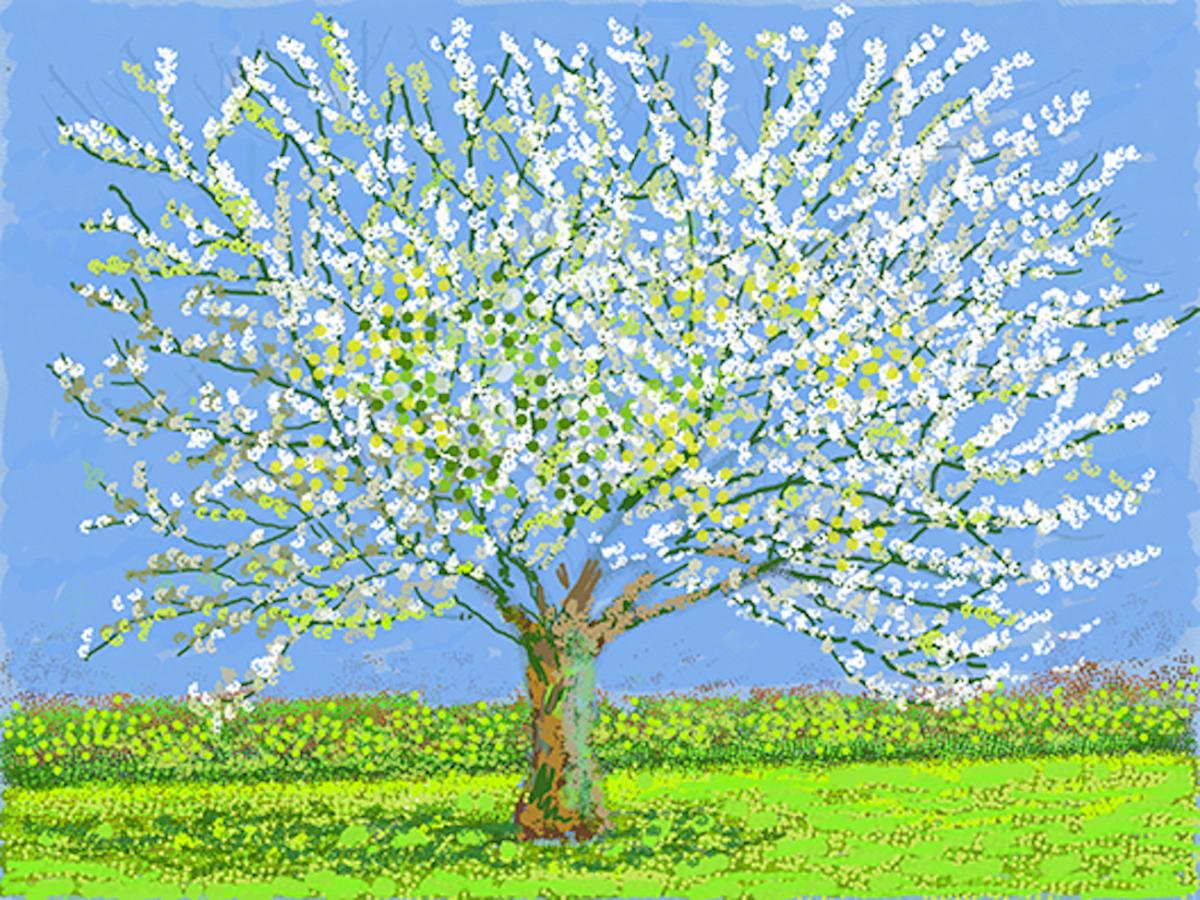 David Hockney, No. 180, 11th April 2020 iPad painting © David Hockney
---
Spring Cannot be Cancelled: David Hockney in Normandy
David Hockney and Martin Gayford (Thames & Hudson, £25)
Published on 25 March, this optimistic, diaristic book chronicles a very particular time in David Hockney's life: the moment when, in 2019, he decided to escape to a centuries-old farmhouse in Normandy and paint the arrival of spring. Rather than keeping a critical distance, the pages are filled with correspondence with his friend, author and some-time collaborator Martin Gayford, as well as sketches, candid photographs and visual references that demonstrate the artist's constant fascination with the world around him.
---
The Broad, Los Angeles, designed by Diller Scofidio + Renfro, photographed by Iwan Baan. Photo credit: Photo Iwan Baan. Courtesy Diller Scofidio + Renfro
---
The Art Museum in Modern Times
Charles Saumarez Smith (Thames & Hudson, £30)
Also hitting shelves on 25 March is this exploration of the changing nature of the world's art museums. As former director of the National Portrait Gallery and the National Gallery, and former chief executive of the Royal Academy, Charles Saumarez Smith is well placed to consider all of the elements that define a contemporary institution, from architecture and curatorial expertise to funding models and the thorny subject of public duty. Rather than taking an overarching view, this book is split into individual case studies, exploring the vision and success of museums across the spectrum, from the groundbreaking spiral of New York's Guggenheim to the tranquil sensibilities of Benesse Art House, tucked away on the tiny Japanese island of Naoshima.
---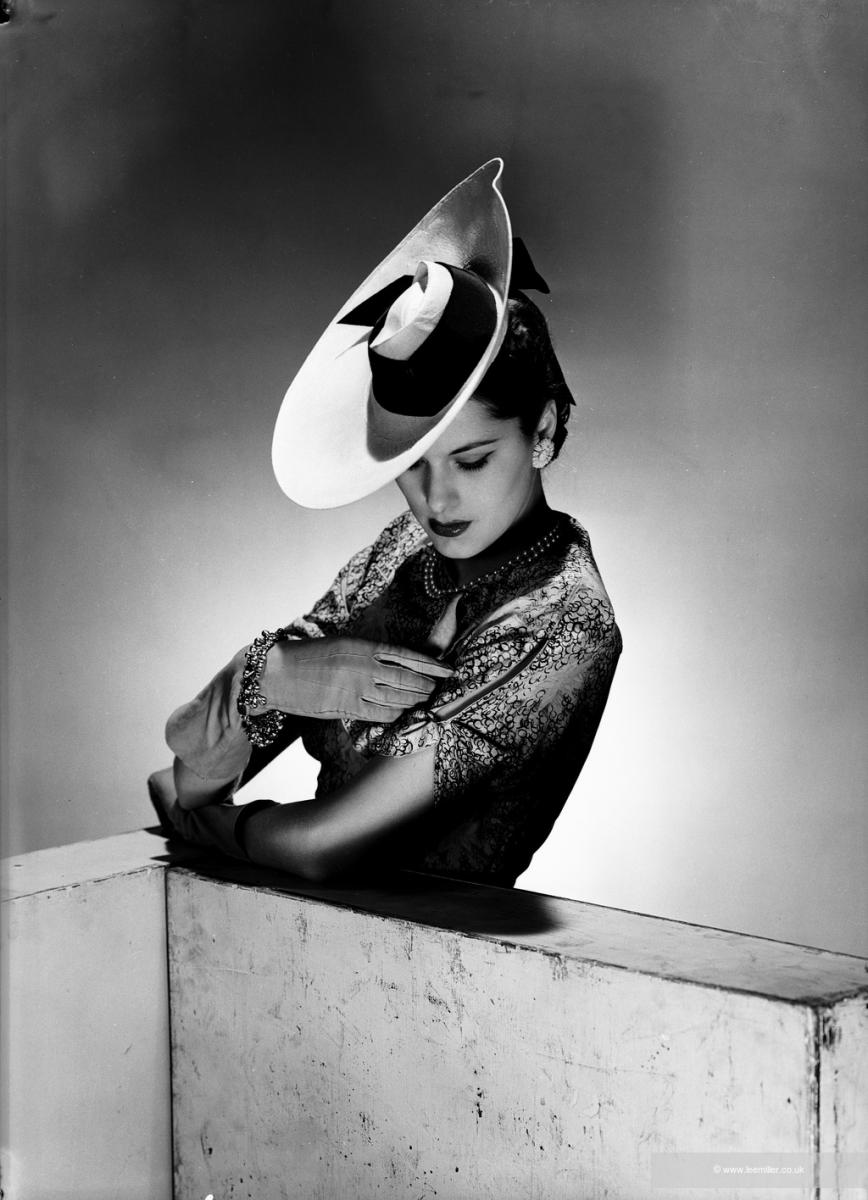 Lee Miller Hats Vogue Studio London England 1942 © Lee Miller Archives, England 2020. All rights reserved
---
Lee Miller: Fashion in Wartime Britain
Amber Butchart, Robin Muir and Ami Bouhassane (Lee Miller Archives Publishing, £35)
To coincide with a major new exhibition at Farleys House & Gallery, this book examines an under-recognised aspect of Lee Miller's oeuvre during wartime Britain. While her front-line photographs are well known, her incredible fashion shoots commissioned by British Vogue (which continued publishing throughout World War II) have rarely been seen. With over 100 images, this new book shows just how innovative and versatile Miller was, using a surrealist sensibility that worked around the constraints of rationing and the threat of bombing, and snapping on a prolific scale. As Vogue editor Audrey Withers stated: 'She has borne the whole weight of our studio production through the most difficult period in Brogue's [British Vogue's] history.'
About the Author
Become an instant expert!
Find out more about the arts by becoming a Supporter of The Arts Society.
For just £20 a year you will receive invitations to exclusive member events and courses, special offers and concessions, our regular newsletter and our beautiful arts magazine, full of news, views, events and artist profiles.
FIND YOUR NEAREST SOCIETY