The Best of British Baroque: five works not to be missed
The Best of British Baroque: five works not to be missed
30 Jan 2020 - 17:47 BY The Arts Society
Although Baroque is usually associated with the European courts, Britain shared a taste for flamboyant style for a good 100 years, following the restoration of Charles II. As a new exhibition opens at Tate Britain, we take a look at some of the stand-out pieces that demonstrate how power and influence dictated the aesthetics of the period.
---
Antonio Verrio, The Sea Triumph of Charles II, 1674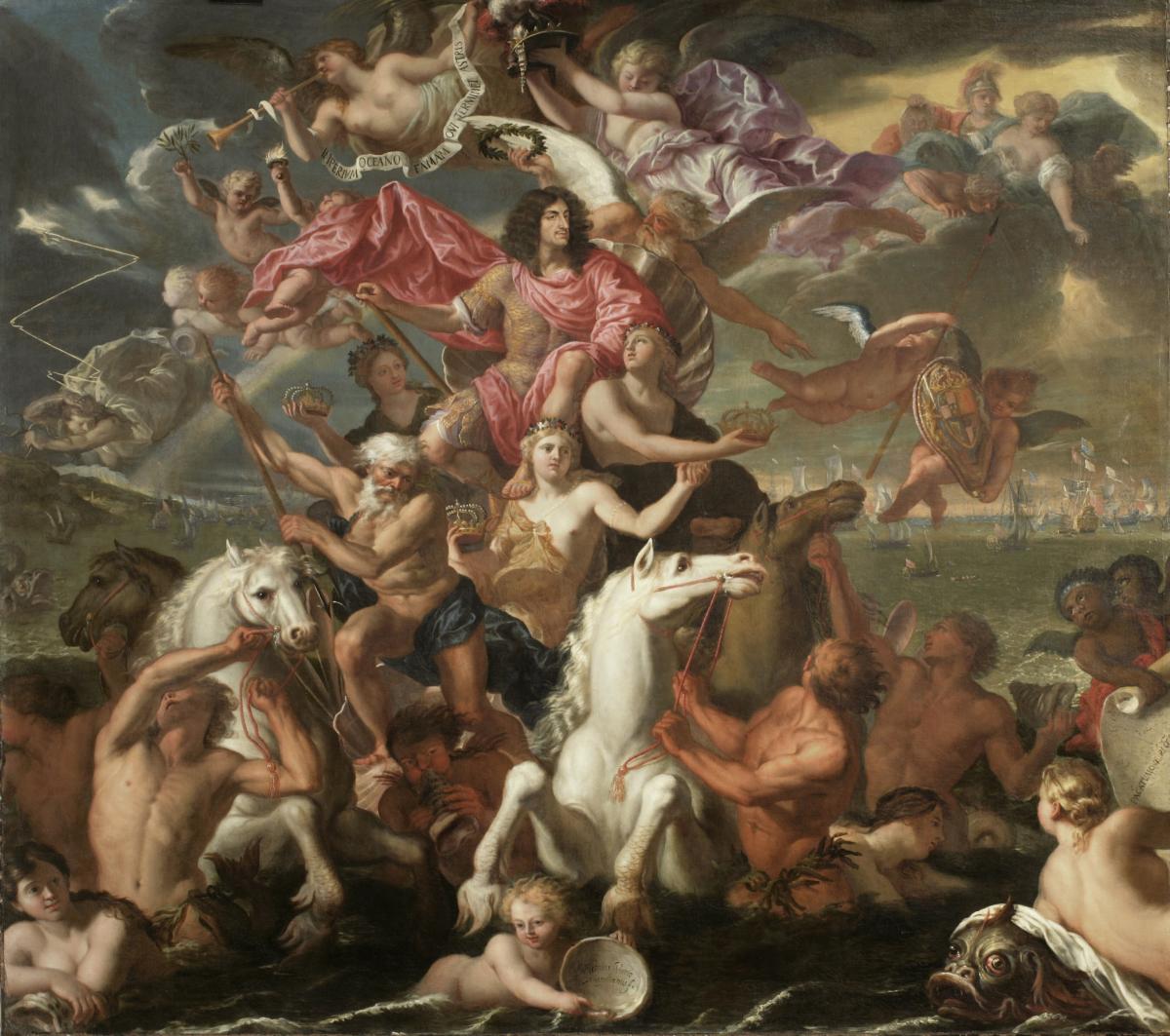 Royal Collection Trust
---
This elaborate seascape was probably influenced by the Treaty of Westminster, which brought an end to the Third Anglo-Dutch War. King Charles II drives through the water on a shell-like chariot, flanked by three women who represent his kingdoms, and a flurry of triumphant cherubs and angels. It is an unmistakable portrait of power and prestige.
---
William Wissing, Queen Anne, when Princess of Denmark, c1685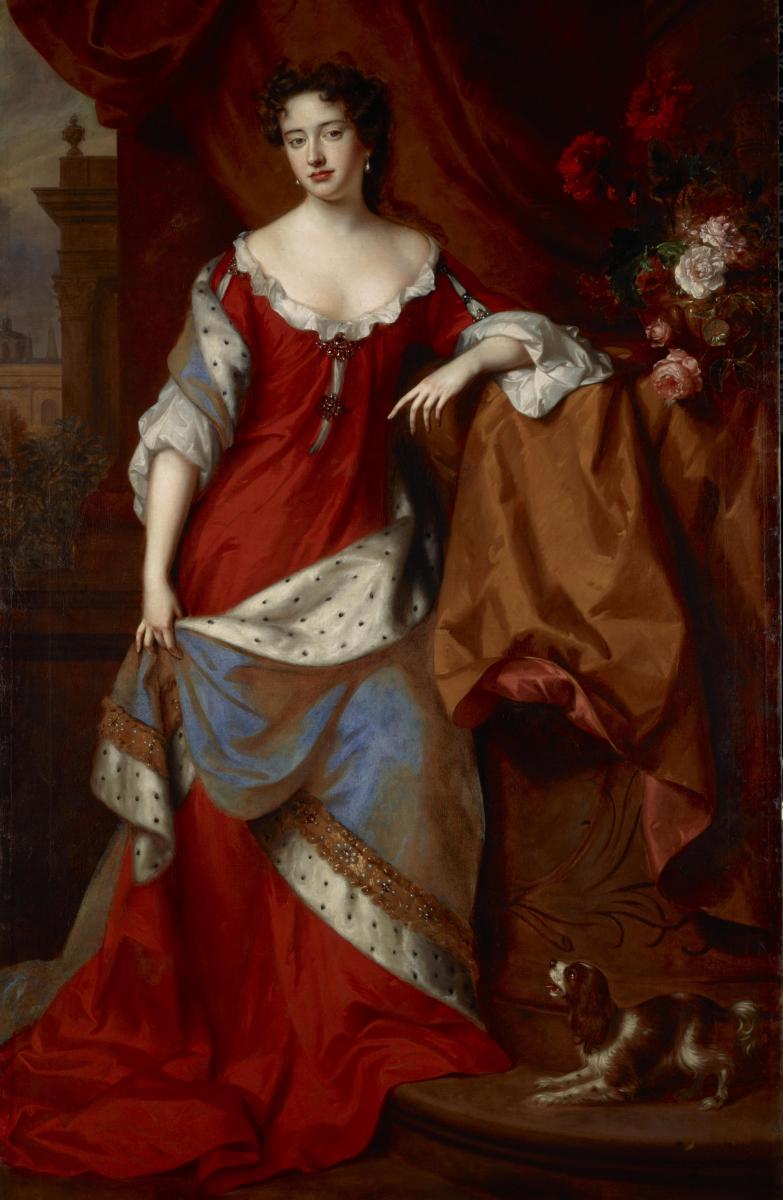 ---
Pictured here when she was only a teenager, the last Stuart monarch to hold the British throne is painted as a seductive young woman surrounded by a sumptuous interior. Unfortunately, Queen Anne's reign was not an overly happy one. War with the French dominated, and she failed to produce an heir despite 12 pregnancies.
---
John Closterman,The Children of John Taylor of Bifrons Park, 1696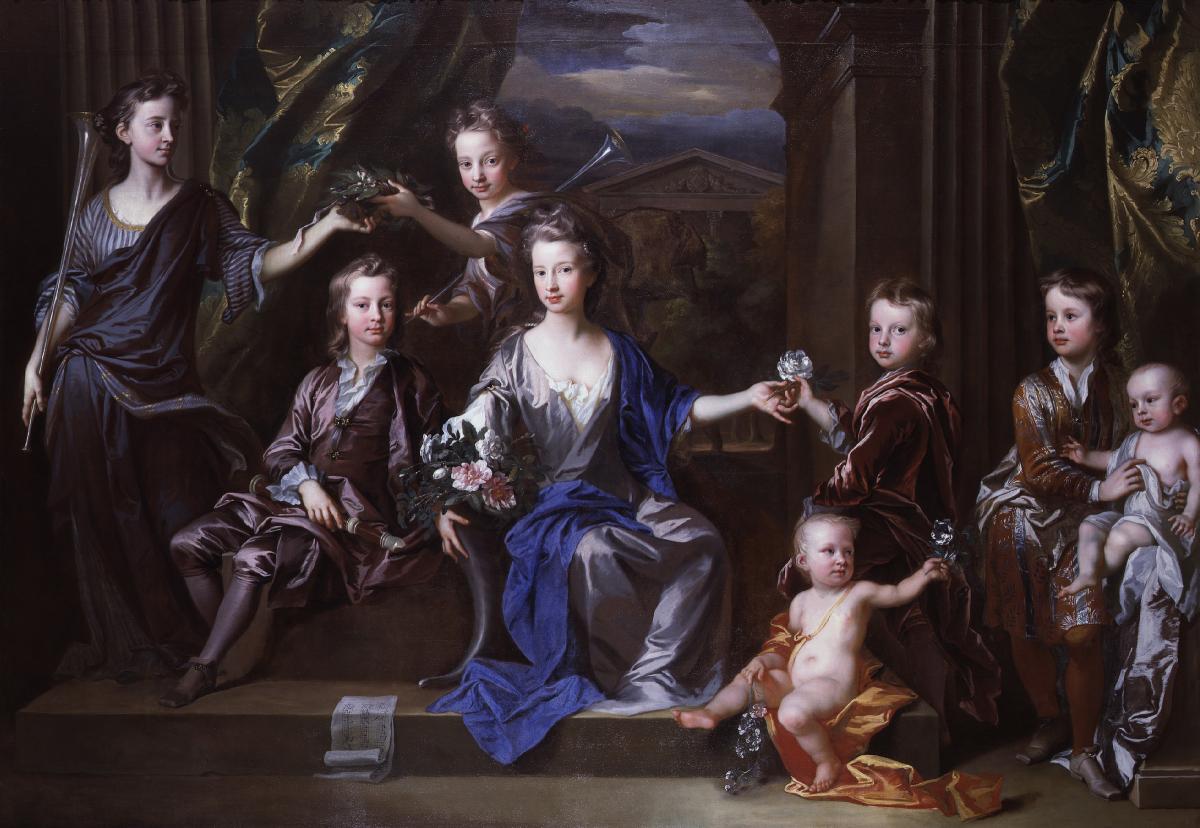 National Portrait Gallery
---
John Taylor MP had purchased Bifrons Park just prior to this magnificent portrait being painted. His children are surrounded by symbolism that points to the family's good fortune, including a laurel worn by Brook, who would later become a distinguished mathematician. He also holds a recorder, which alludes to family harmony.
---
Sir Godfrey Kneller, John Churchill, 1st Duke of Marlborough, c1706
The National Gallery
---
This stunning sketch, painted in preparation for an unrealised extended composition, depicts the duke surrounded by all manner of fantastical figures that allude to his triumphs. They include the ailing figure of war and discord, who has cast aside Louis XIV's sunburst shield; Victory, who is about to crown the duke with a laurel from on high; and Hercules, whose female companion offers up a model of a citadel.
---
Sir Peter Lely, Barbara Palmer, Duchess of Cleveland with her son, 1664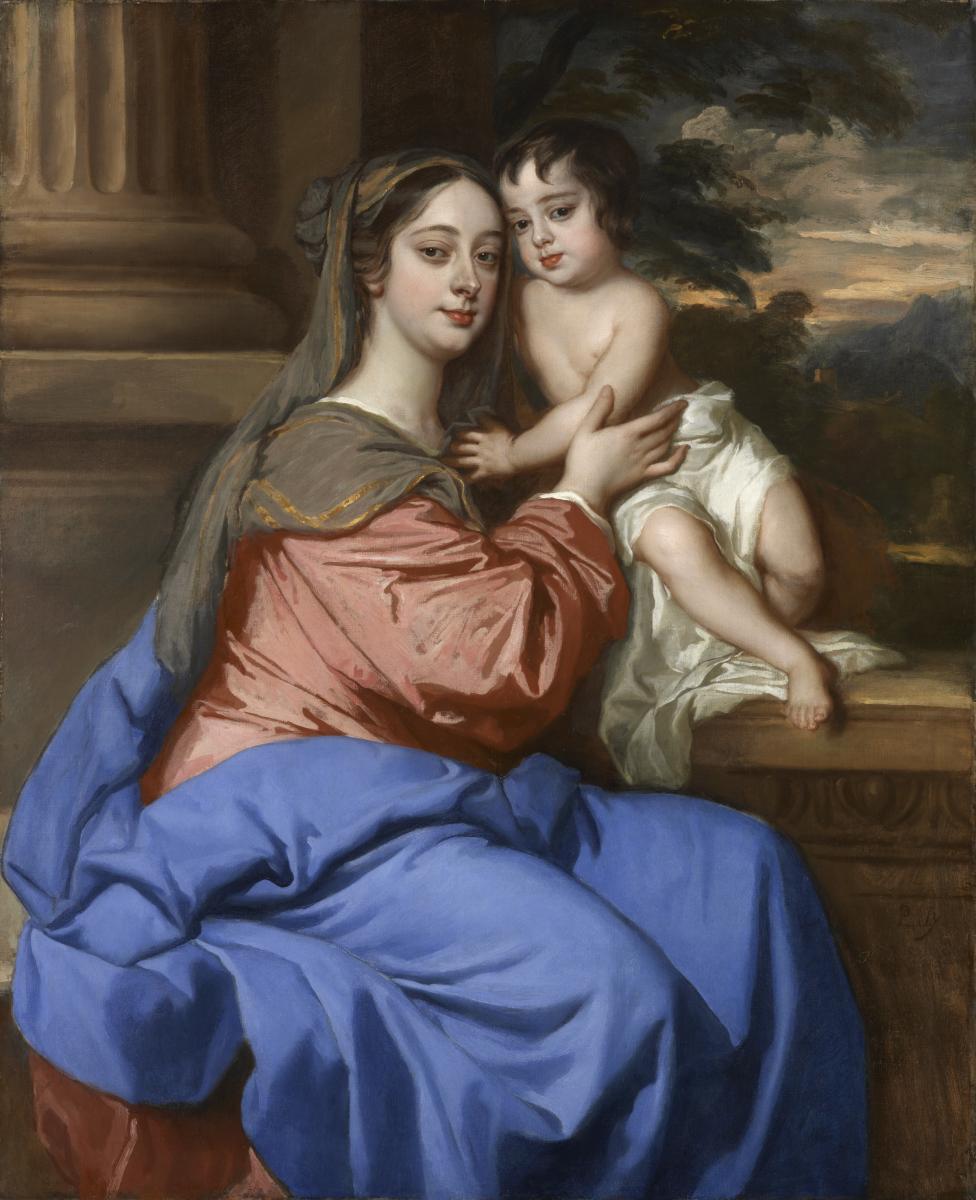 ---
Far from simply being Lely's muse, the duchess was a powerful courtier who used her position to promote the artist's work, not least because she was the king's mistress. This rather scandalous portrait presents her and her illegitimate son as the Madonna and Child, an audacious notion that could only have been conceived at this particular moment, when excess and pleasure trumped conventional morality.
---
SEE

British Baroque: Power and Illusion, 4 February – 19 April
Tate Britain
Become an instant expert!
Find out more about the arts by becoming a Supporter of The Arts Society.
For just £10 a year you will receive invitations to exclusive member events and courses, special offers and concessions, our regular newsletter and our beautiful arts magazine, full of news, views, events and artist profiles.
FIND YOUR NEAREST SOCIETY