The Arts Society Lecturer Dr Irving Finkel: My life in art
The Arts Society Lecturer Dr Irving Finkel: My life in art
28 Nov 2018 - 10:34 BY The Arts Society
Every month, we get to know one of our lecturers a little better. This week, Dr Irving Finkel tells us about Babylonian exorcism, ancient boardgames and why progress is an illusion.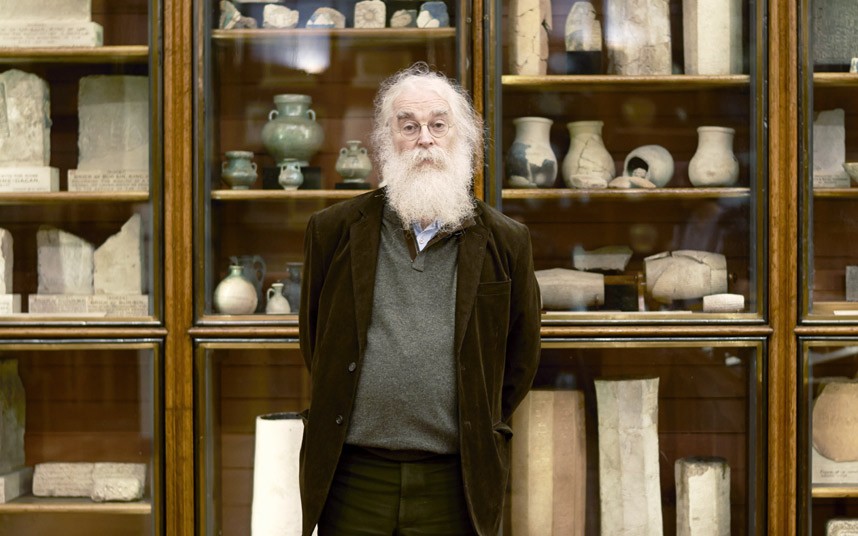 ---
We run a regular 'hidden gem' feature in The Arts Society Magazine, where we uncover an artwork or piece that many people may not know about. What would your hidden gem be?
A cuneiform tablet with the rules for the world's first successful board game that was played for 3,000 years before it disappeared.
What is the most poignant detail you have come across in your study of ancient civilisations?
Evidence on many levels that ancient man was no different from his modern counterpart and that human 'progress' is an illusion.
Your doctoral thesis concerned ancient magic and exorcism. If we wanted to keep demons at bay, how would we do it in the Babylonian way?
We would have to compose new spells that established the power of light over the power of darkness.
If you could ask an ancient Mesopotamian one question, what would it be?
Do you realise how close we are to you, despite all that has run or been invented in the interim?
Can you describe your work in three words?
Blissful, privileged, fulfilling.
Can you tell us a surprising fact about yourself?
I dreamed of being a British Museum curator from at least the age of nine – and managed it in one of archaeology's most esoteric and complex fields, meaning that I have the ONE JOB in the world that I ever wanted.
---
Dr Finkel is a curator at the British Museum, in charge of cuneiform inscriptions on tablets of clay from ancient Mesopotamia, of which the Middle East Department has the largest collection- some 130,000 pieces – of any modern museum. He specializes in ancient Mesopotamian medicine and magic, and is also interested in literature, religion and the history of ideas. He is also interested in the history of board games throughout the world.
---
SIGN UP

For our monthly free newsletter, full of news, offers, and exhibition and book reviews: theartssociety.org/signup
DIP INTO

The Arts Society Magazine, out four times a year, which includes the latest in the arts world titles
Become an instant expert!
Find out more about the arts by becoming a Supporter of The Arts Society.
For just £10 a year you will receive invitations to exclusive member events and courses, special offers and concessions, our regular newsletter and our beautiful arts magazine, full of news, views, events and artist profiles.
FIND YOUR NEAREST SOCIETY