THE ART THAT MADE ME : LOYD GROSSMAN
THE ART THAT MADE ME : LOYD GROSSMAN
29 Dec 2020 - 09:03 BY The Arts Society
Our President, Loyd Grossman, reveals the art world treasures that have special meaning for him
---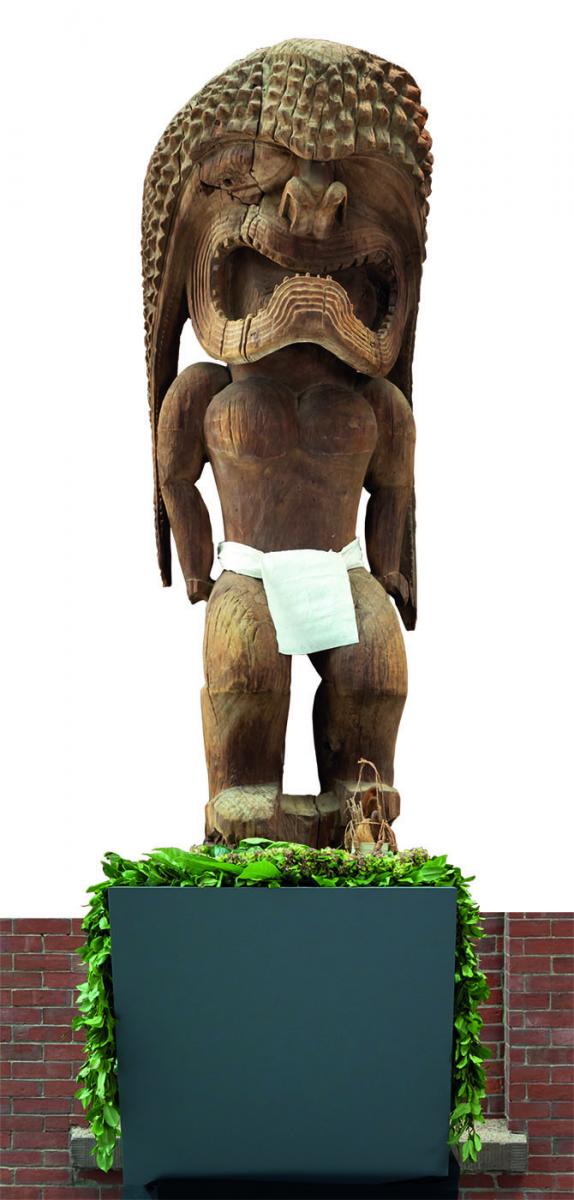 Courtesy Peabody Essex Museum; Kanaka Maoli [Native Hawaiian] Artist; Gift of John T Prince, 1846, E12071
---
A SCULPTURE OF KŪ
Growing up in coastal Massachusetts we were lucky to have an outstanding museum, now called the Peabody Essex, in nearby Salem. My father took me there once a week to be thrilled and enchanted by the collections of mostly maritime art and history. By far my favourite object was this over-six-foot-tall, early-19th-century carving of the Hawaiian war god Kū, brought back to New England by a local sea captain. It's made of ulu (breadfruit) wood and its beauty makes the whole idea of 'primitive' art rather ridiculous.
---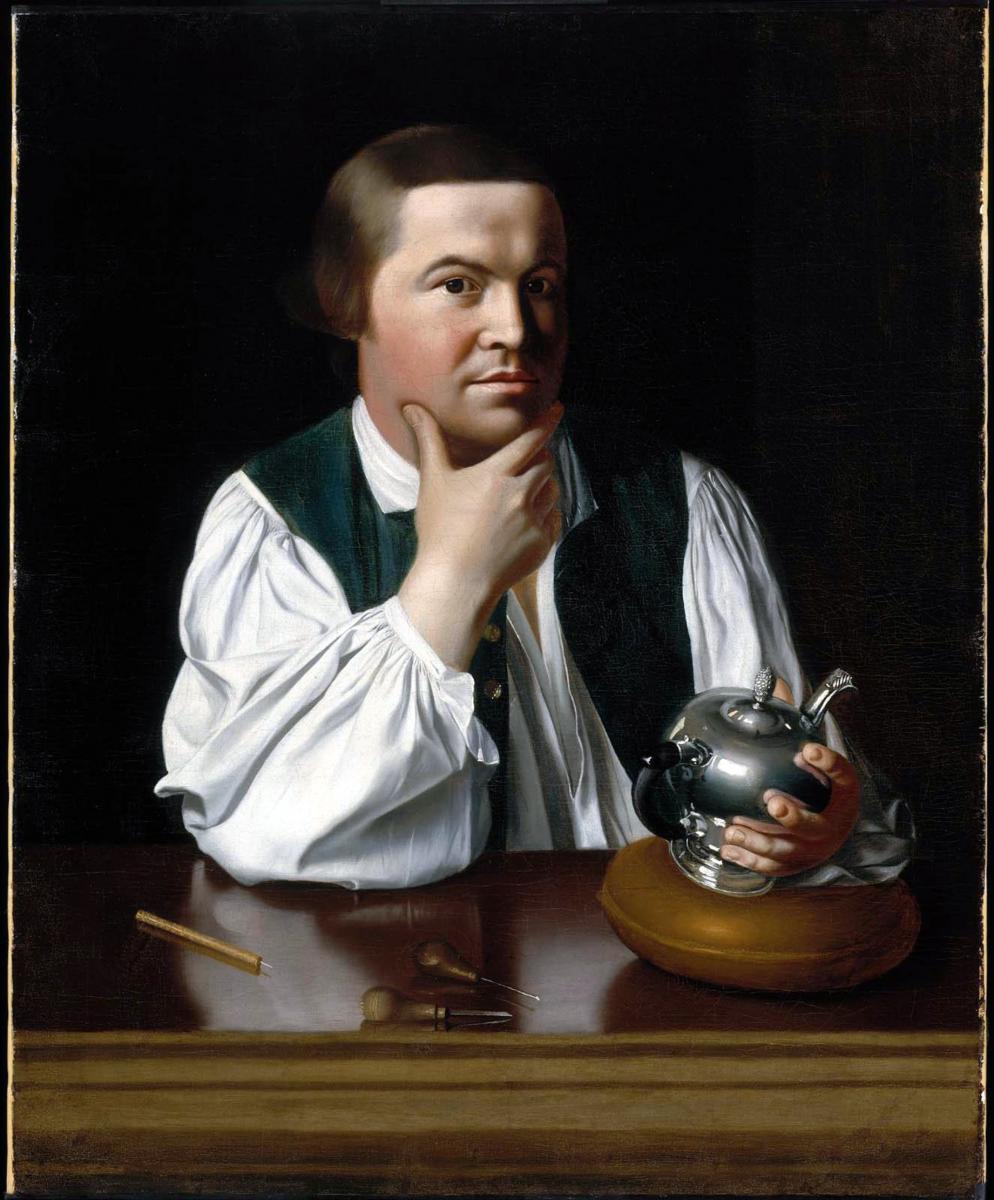 John Singleton Copley, Portrait of Paul Revere, 1768. Museum of Fine Arts Boston
---
PAUL REVERE'S PORTRAIT
The Museum of Fine Arts in Boston is one of America's greatest museums. In its collection is John Singleton Copley's superb 1768 portrait of the revolutionary patriot and silversmith Paul Revere. It is an icon of American painting. The honesty and determination with which Revere confronts the viewer, and the plain workman's clothes he wears, rather than the smart dress of formal portraits, clearly show a new spirit, shunning the pomp and hierarchy of the Old World. Ironically, Copley finished his career in London and his son, also John, was to become Baron Lyndhurst and Lord High Chancellor.
---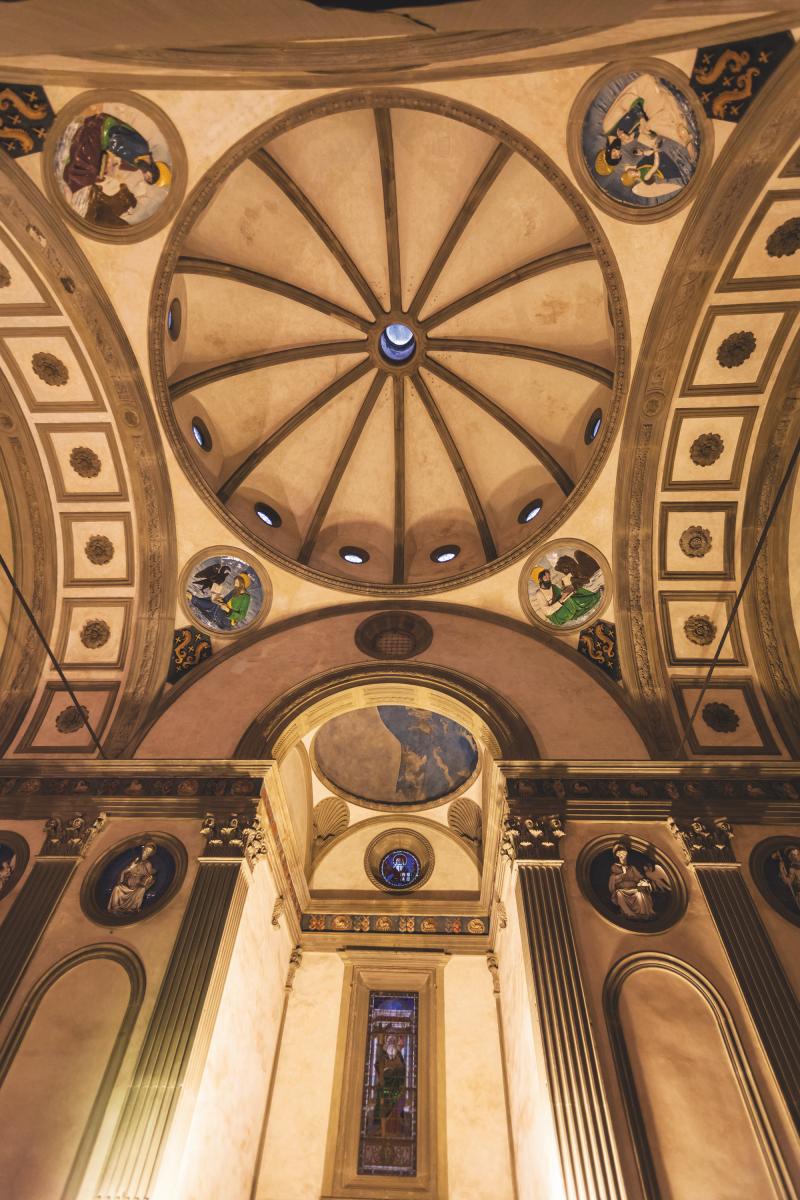 The dome of Brunelleschi's Pazzi Chapel
---
PAZZI CHAPEL, BASILICA DI SANTA CROCE
There is no end of enthralling art and architecture in Florence. This modest chapel is an object lesson in how simple geometry transforms enclosed space into poetry. It seems that almost everything that there is to know about architecture could be learned from studying this building, or Brunelleschi's similar Old Sacristy in the Basilica di Lorenzo. Mies van der Rohe may have said 'less is more', but Brunelleschi demonstrated it nearly 500 years earlier.
---
WOMAN AT A WINDOW, WAVING AT A GIRL BY JACOBUS VREL
Vermeer's Women: Secrets and Silence was one of the greatest exhibitions at the Fitzwilliam Museum and enabled me to discover the work of his contemporary Jacobus Vrel, who is usually described as 'enigmatic'. I love the skill of this composition (c.1655), as well as the puzzle it poses: who is the woman, who is the child, why the window between them? It also inspires me with the revelation that art is a lifelong journey and there is always something new to discover.
---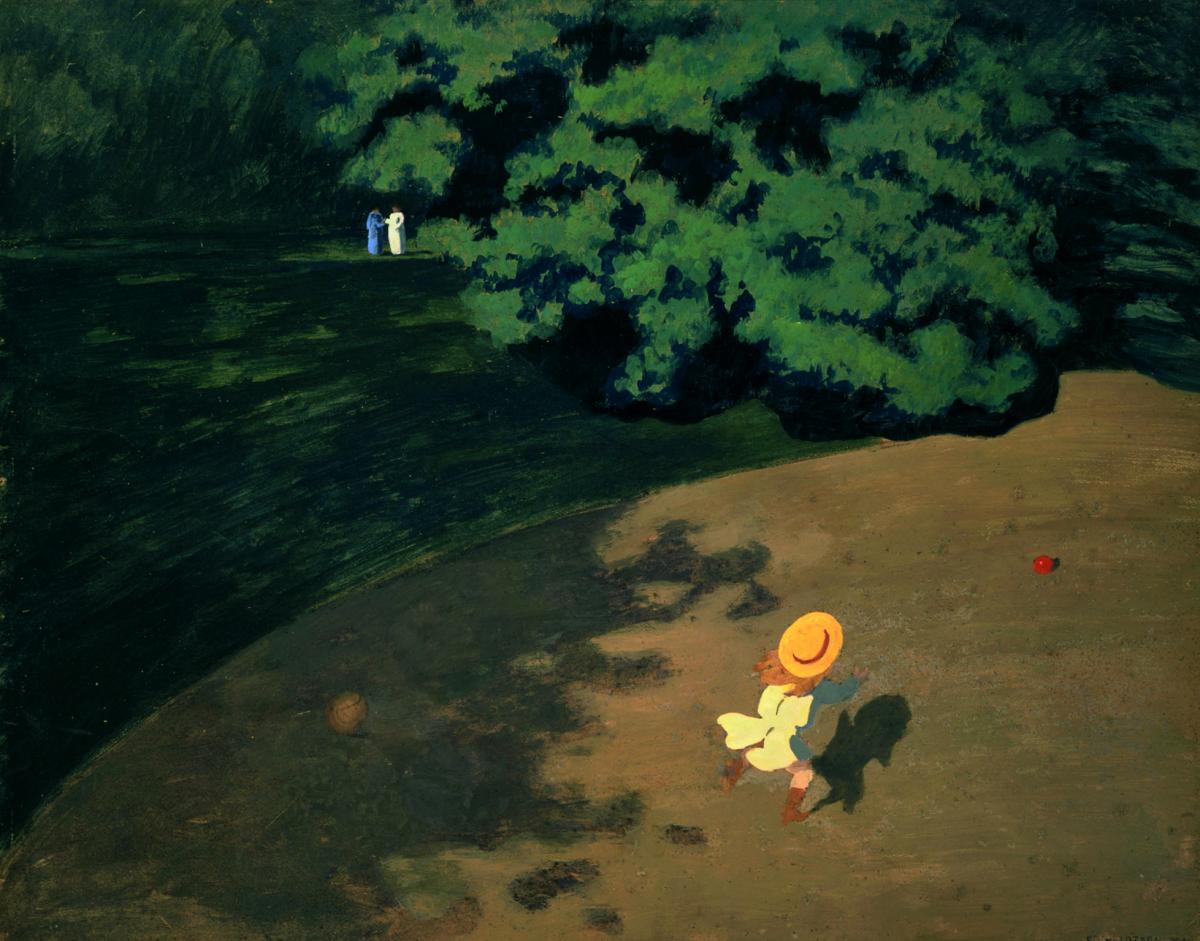 © Rmn-Grand Palais (Musée D'orsay)/Hervé Lewandowski
---
THE BALL BY FÉLIX VALLOTTON
I love the bold colours and simplified forms of the Nabi painters, a group that included Bonnard and Vuillard. This 1899 painting by Vallotton, part of the collection at the Musée d'Orsay, is for me one of the most beautiful evocations of the fun, mystery and energy of childhood. It is both joyous and technically sophisticated, with its high point of view and flattened perspective, as in a Japanese print.
---


---
SEE

• A retrospective of Jacobus Vrel's work at the Alte Pinakothek, Munich (pinakothek.de) 19 October 2021–23 January 2022, moving to Fondation Custodia, Paris (fondationcustodia.fr), dates to be confirmed
• Loyd's new book An Elephant in Rome: Bernini, the Pope and the making of the Eternal City, published by Pallas Athene
Become an instant expert!
Find out more about the arts by becoming a Supporter of The Arts Society.
For just £20 a year you will receive invitations to exclusive member events and courses, special offers and concessions, our regular newsletter and our beautiful arts magazine, full of news, views, events and artist profiles.
FIND YOUR NEAREST SOCIETY