7 fascinating facts about the Gee's Bend quilters
7 fascinating facts about the Gee's Bend quilters
Who makes the Gee's Bend quilts and what is their story? Sue Herdman reveals the key facts
---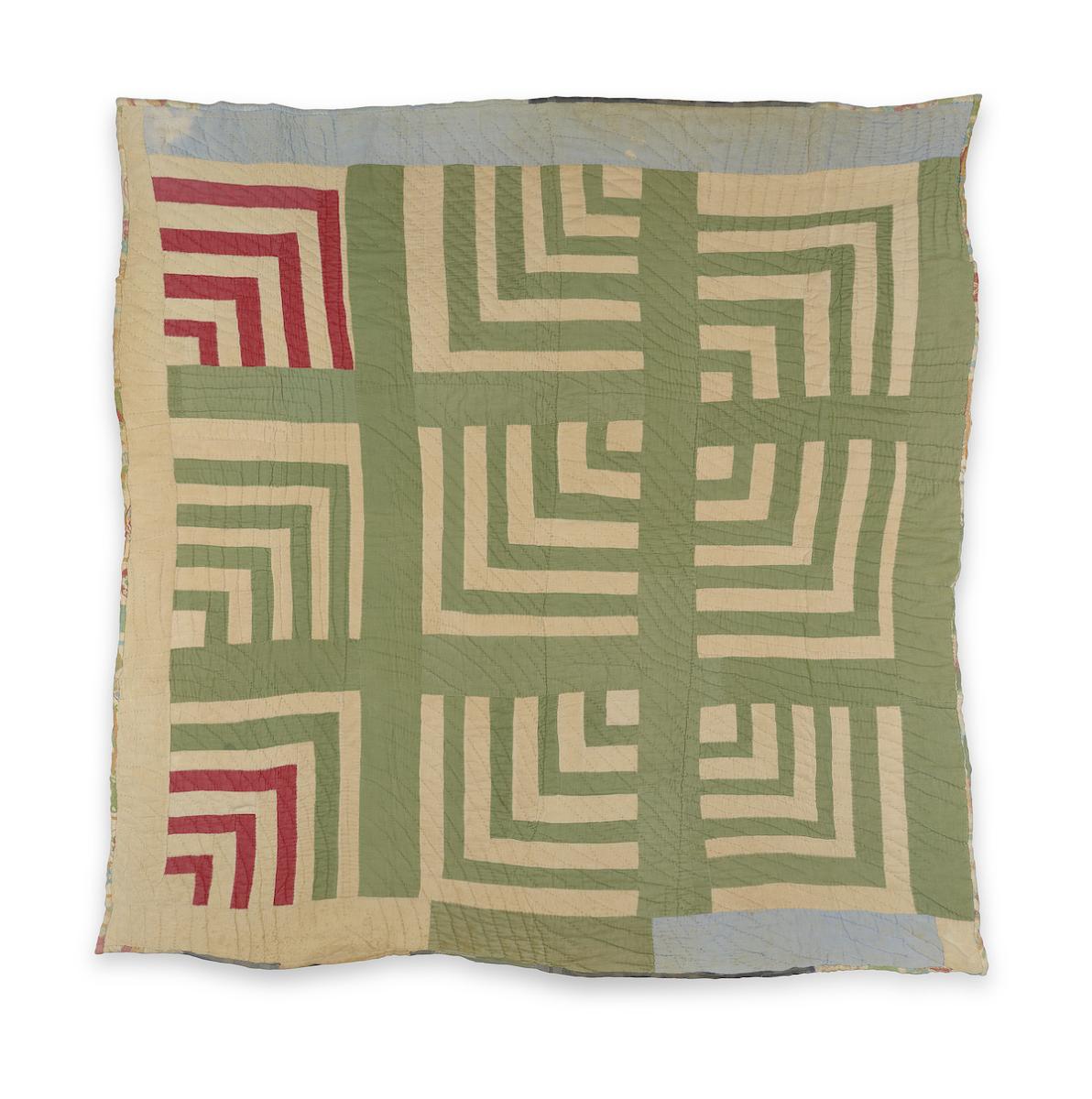 Housetop, c.1945, by Martha Jane Pettway, made from corduroy. Image: Souls Grown Deep Foundation, Atlanta. © Estate of Martha Jane Pettway/ARS, NY and DACS, London 2022. Photo: Stephen Pitkin/Pitkin Studio
---
1. Gee's Bend (official name 'Boykin') lies on a deep curve of the Alabama River in the state of the same name in the Deep South of America, in an area known as Wilcox County. The name 'Gee' was that of the former white owner of the land.
2. The story of the Gee's Bend quilters began in the 19th century, when the enslaved women of this isolated rural spot started making quilts from what was at hand, to keep their families warm. They passed their skills down through generations, stitching their stories into their quilts. There are still quilters in Gee's Bend descended directly from those enslaved people.
3. In the 1960s, during the civil rights movement, the population in this area of Wilcox County was about 80% African American, with almost 60% with an income below the poverty line. On 26 March 1966, in response to acute economic decline in the area, local women came together, forming the Freedom Quilting Bee, to work as a cooperative and gain economic independence. The group continued until 2012, producing both traditional well-known patterns and more free-form pieces, in which the maker's imagination takes flight.
4. There has been debate about whether the Gee's Bend quilts should be called art, craft or folk art. Some refer to the quilts as 'outsider' art, a genre that is both 'vernacular' and 'self-taught'. What is certain is each example, with its pattern and colour, possesses a highly original beauty, imbued with the individuality of its maker. These quilts are a form of 'slow' sustainable art. Each element in a Gee's Bend quilt has been used before and, when a quilt has come to the end of its life, its fabric is almost certainly used again as padding for a new quilt.
---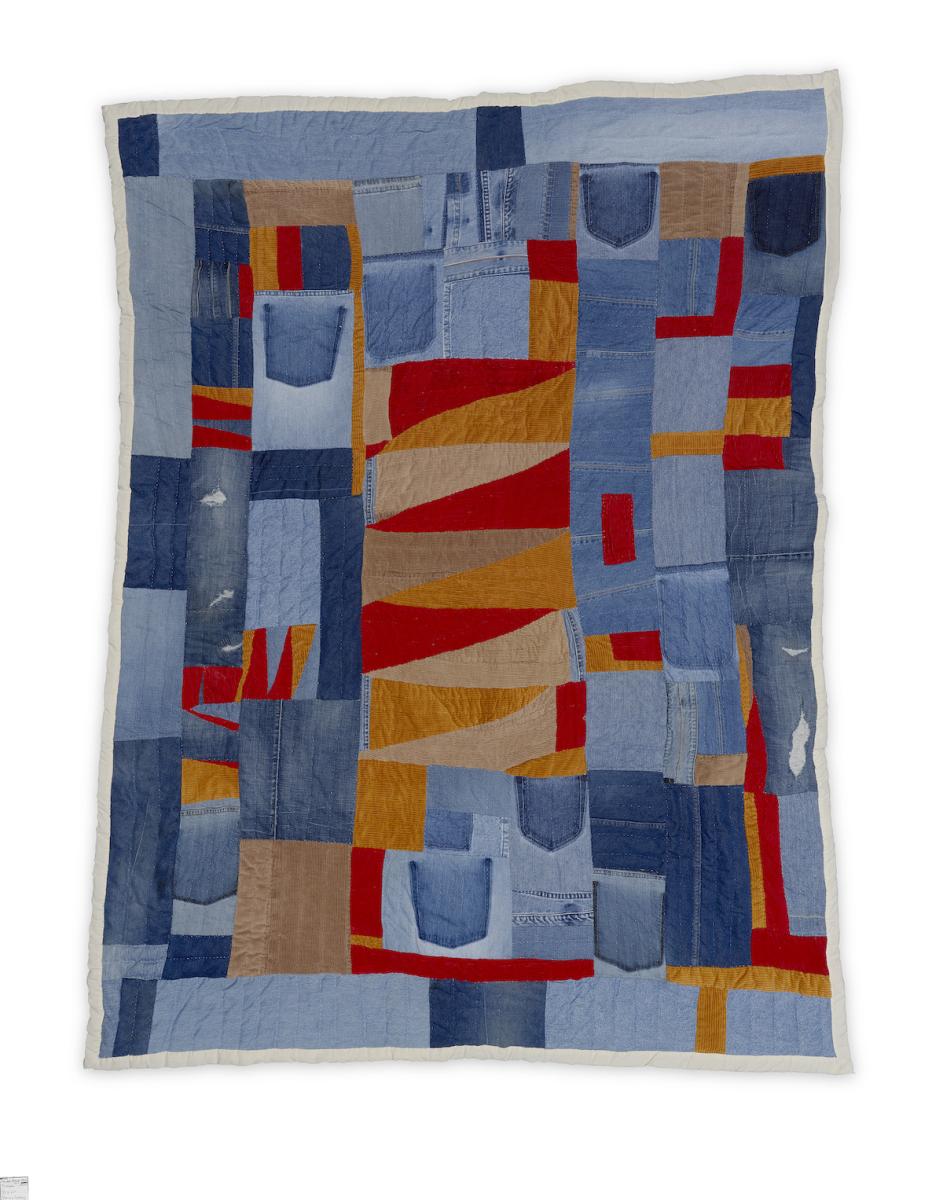 Triangles, 2021, made from denim, corduroy and cotton, by Marlene Bennett Jones. Image: Souls Grown Deep Foundation, Atlanta. © Marlene Bennett Jones. Photo: Stephen Pitkin/Pitkin Studio
---
5. Such were – and are – the expressive qualities of the quilts that, from 1966, when they were first placed in a special Manhattan auction to benefit the quilters and the Southern Christian Leadership Conference, they gained attention from the arts world.
6. One notable bidder at that auction was the designer Ray Eames. An early collector was also Lee Krasner, the Abstract Expressionist artist who was married to Jackson Pollock. She described the quilts as 'magnificent'. Another purchaser with a keen eye for quality was Diana Vreeland, editor of Vogue.
7. Examples of Gee's Bend quilts have been exhibited in major American arts venues but were only shown for the first time in the UK at Turner Contemporary in Margate in 2020. This spring there will be another chance to view examples of these quilts, alongside other artworks from African-American artists from the Deep South, in an exhibition at the Royal Academy.
---
See
Souls Grown Deep like the Rivers: Black Artists from the American South
Royal Academy, London
Until 18 June
About the Author
Sue Herdman
Is an arts and culture writer and Editor of The Arts Society Magazine
Become an instant expert!
Find out more about the arts by becoming a Supporter of The Arts Society.
For just £20 a year you will receive invitations to exclusive member events and courses, special offers and concessions, our regular newsletter and our beautiful arts magazine, full of news, views, events and artist profiles.
FIND YOUR NEAREST SOCIETY