7 fascinating facts about the artist Gwen John
7 fascinating facts about the artist Gwen John
Overshadowed by her brother Augustus, Gwen John's art was groundbreaking and modern. Alicia Foster, curator of the exhibition of John's works at the Pallant House Gallery, reveals seven things to know about the artist's life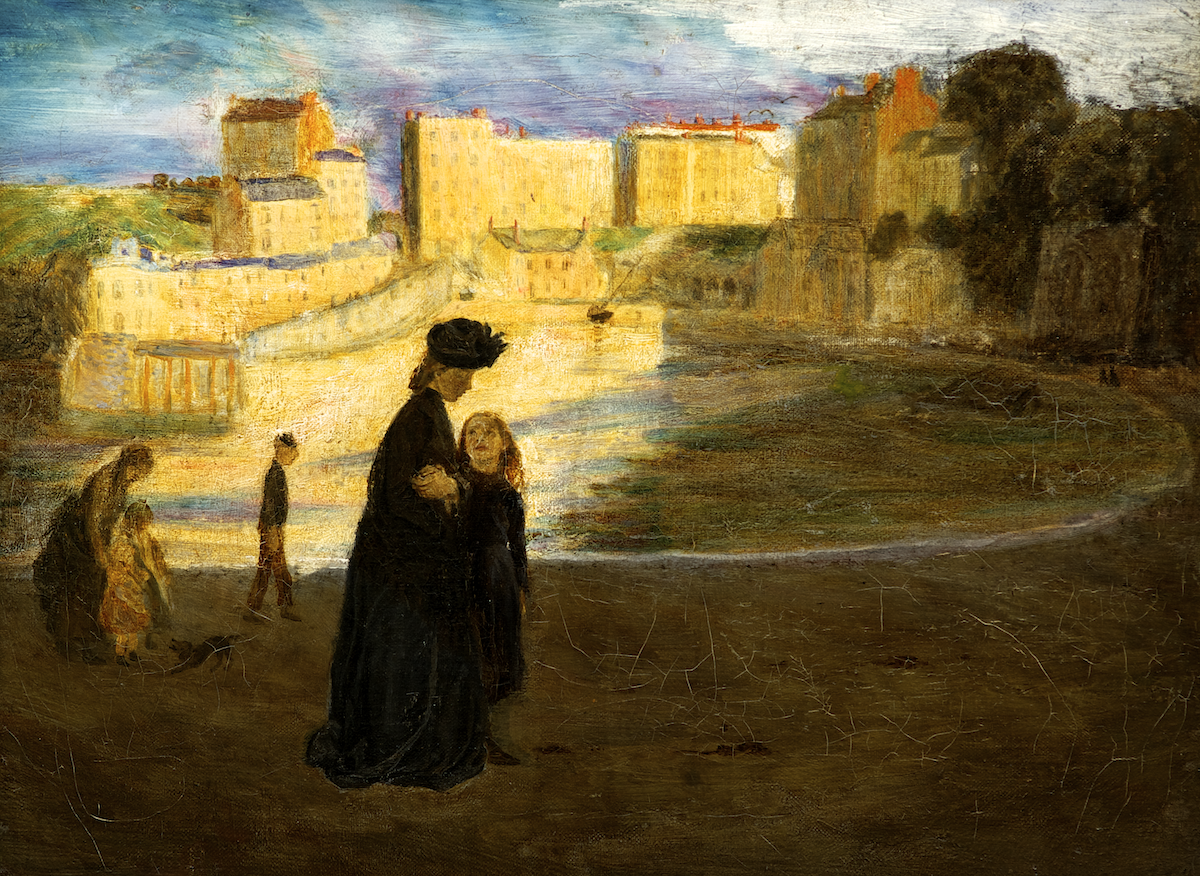 Landscape at Tenby With Figures one of Gwen John's earlier works, c 1896–97. Image: Tenby Museum and Art Gallery Collection
---
1.
Self-reliant, strong-willed and resourceful in her lifetime, Gwen John (1876–1939) is one of the most intriguing artists in art history. She is recognisable as a 'New Woman'. This term, coined in 1894, referred to women living independently (though on modest means – John once lived in a derelict building in Gower Street, London). Such women were engaged in serious work and moved around the city alone, rather than being safely at home. John never married, but had a long-term relationship with sculptor Auguste Rodin. Her life was centred on her most precious possession: her talent.
2.
Women barely featured in the arts at the time John's career began. Tate Gallery, opened in 1897, held only five paintings by women in its collection of 253. At the Slade, where she trained, it was understood that the work of women artists was essentially different from men's, and less important. John was one of the very few female students to live out her life as an artist.
---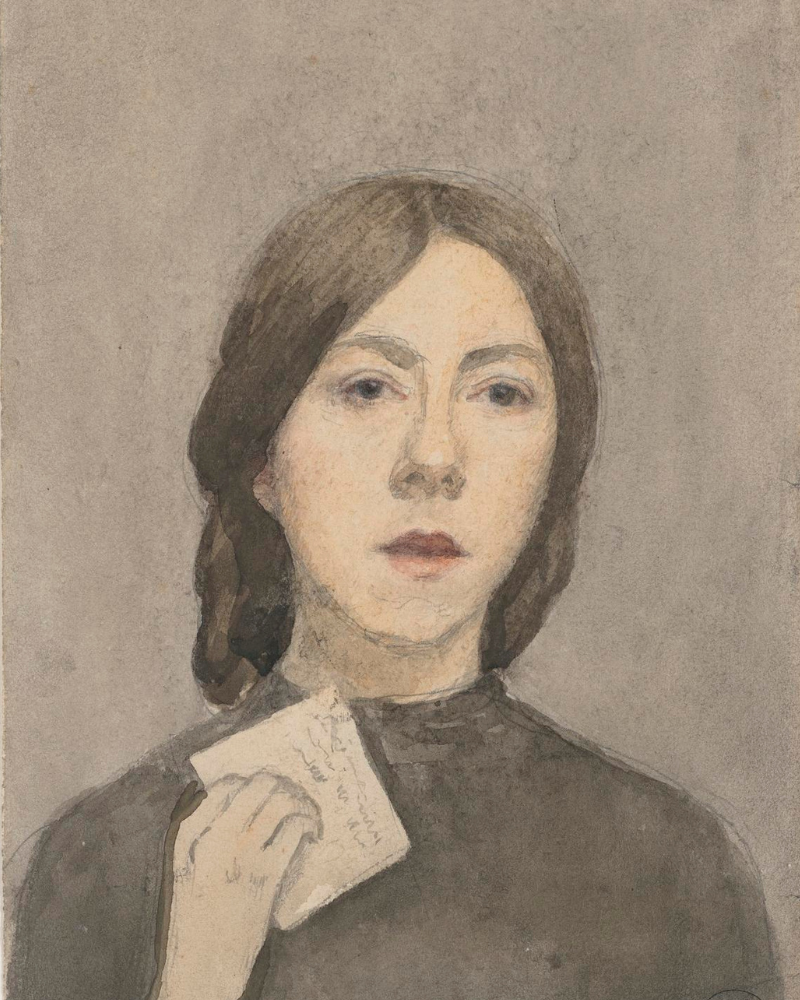 Gwen John's Autoportrait à la lettre (Self-portrait with a letter), c.1907–9. Image: Musée Rodin
---
3.
She loved to wander, day and night. Sometimes, she told a friend, 'I don't come home for three or four days.' She once took a particularly long walk. In 1903, with her brother Augustus's muse, Dorelia, she decided to walk to Rome from England, perhaps because there was free British Academy training for art students there. They earned money by painting portraits of people they met, and often slept in fields. They got as far as Toulouse. Stunning portraits of Dorelia by John from this trip survive (see below).
---
Dorelia in a Black Dress, c.1903-4. Image: Tate, Presented by the Trustees of the Duveen Paintings Fund 1949
---
4.
John lived in two cities, London and Paris, making France her final home. To fund her independence she modelled – a way of earning money that would not have been possible in London, where she carried family connection and class with her. It was her brother who suggested she model for Rodin; the sculptor had a list of 90 female models. For John to have stood out among so many suggests a compelling presence and confidence.
5.
John was obsessive – about her art. Her painting technique developed from the sheeny oil glazes of her early self-portraits, to what she called painting in 'blobs' – mosaic-like dabs of chalky paint that she would use to build form. Last of all she favoured a fluid and flat gouache and watercolour technique.
---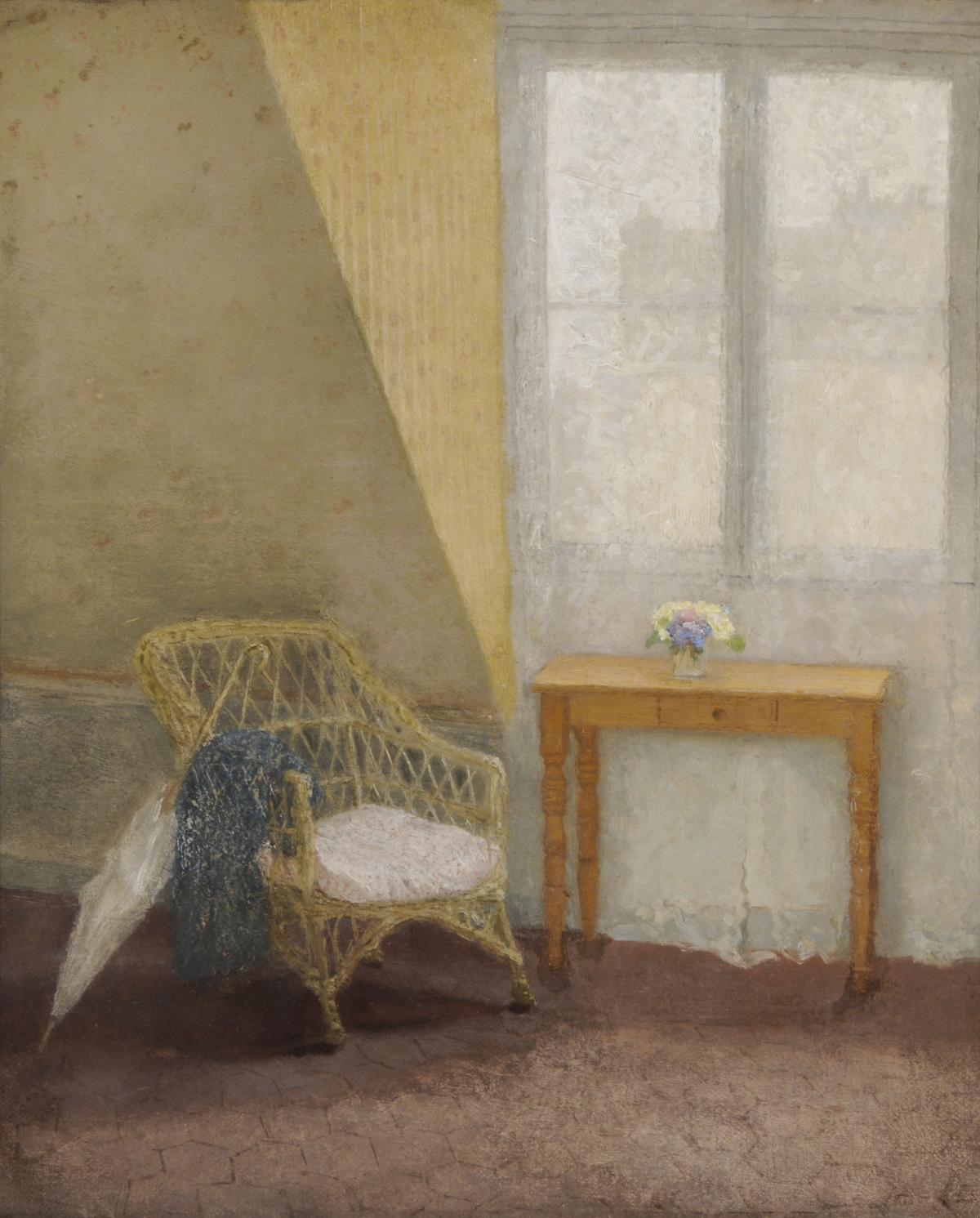 Gwen John's A Corner of the Artist's Room in Paris, c.1907–9. Image: Sheffield Museums Trust
---
6.
The particular presence of John's interiors – and few artists have painted rooms with such an indelible and particular atmosphere – was carefully thought out, objects and figures meticulously chosen and orchestrated. If they appear casually arranged or happened upon, it is an illusion.
7.
John knew her own worth. 'I cannot imagine why my work will have some value in the world,' she told a friend, 'yet I know it will.'
---
See
Gwen John: Art and Life in London and Paris
Pallant House Gallery, until 8 October
The book of the same name by Alicia Foster, the first critical illustrated biography of John, is published by Thames & Hudson, in association with Pallant House Gallery
For more arts stories from The Arts Society, sign up at theartssociety.org/signup
About the Author
Alicia Foster
is an art historian, writer and curator. She is curator of Gwen John: Art and Life in London and Paris and author of the book of the same name
Become an instant expert!
Find out more about the arts by becoming a Supporter of The Arts Society.
For just £20 a year you will receive invitations to exclusive member events and courses, special offers and concessions, our regular newsletter and our beautiful arts magazine, full of news, views, events and artist profiles.
FIND YOUR NEAREST SOCIETY