5 amazing art shows to see this September
5 amazing art shows to see this September
Where will you find creative inspiration this autumn? Don't miss our guide to some of this month's most exciting exhibitions
---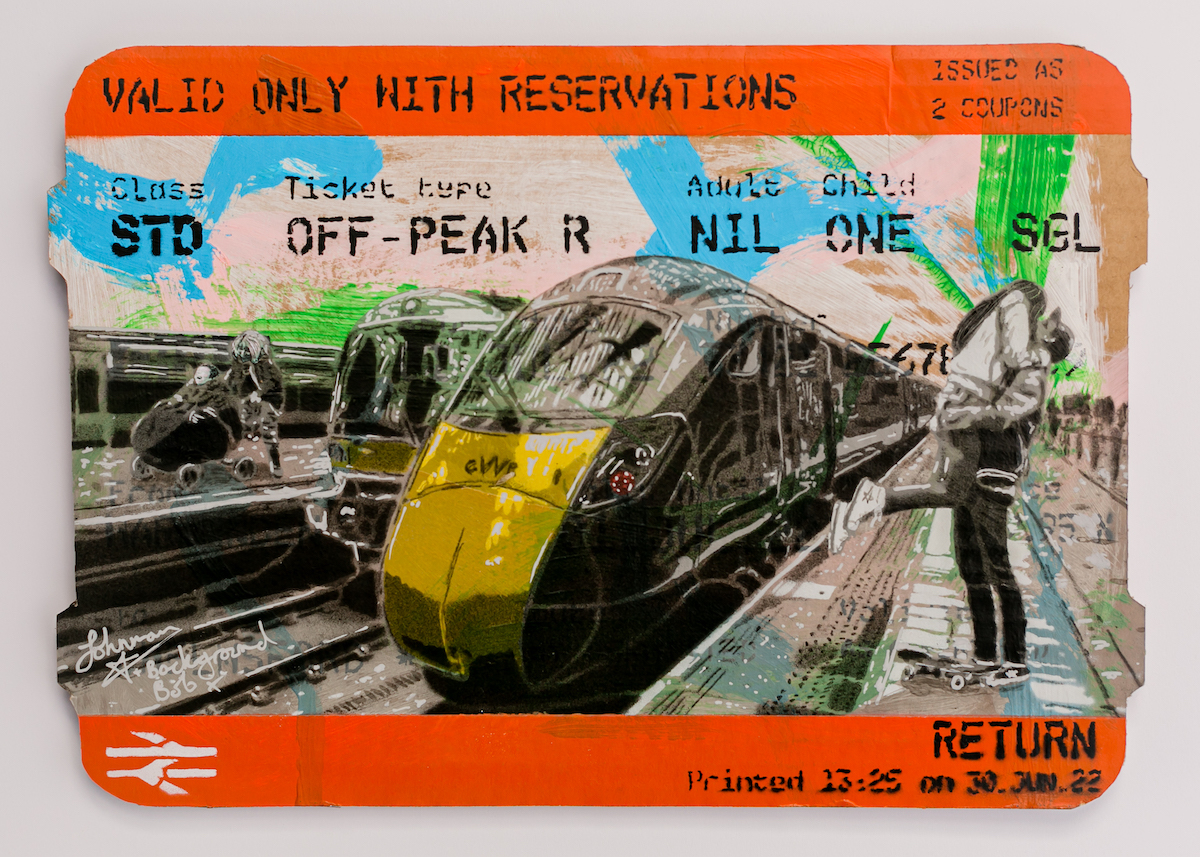 A collaboration of work by artist Johnman/@johnmanspraycan, whose work is shown here on a background painted by Noah/@background_bob
---
1. Bob's back
Young Essex artist Noah – best known by his online moniker @background_bob – became an internet hit during lockdown when he and his stepdad, Nathan Jones, invited artists and key workers to add their designs to his paintings on cardboard. Hundreds of artists and public figures have since responded, ranging from Sir Grayson Perry, Ed Sheeran and Joe Lycett to street artists like Mr Doodle, Johnman Spraycan and Wrdsmith. There's still time to catch the third uplifting exhibition of these collaborative works, @background_bob and his amazing friends…back again! at Firstsite in Colchester. As always, the pieces on show will be auctioned off to raise money for the local hospital where Noah receives treatment for cerebral palsy.
Until 8 October
---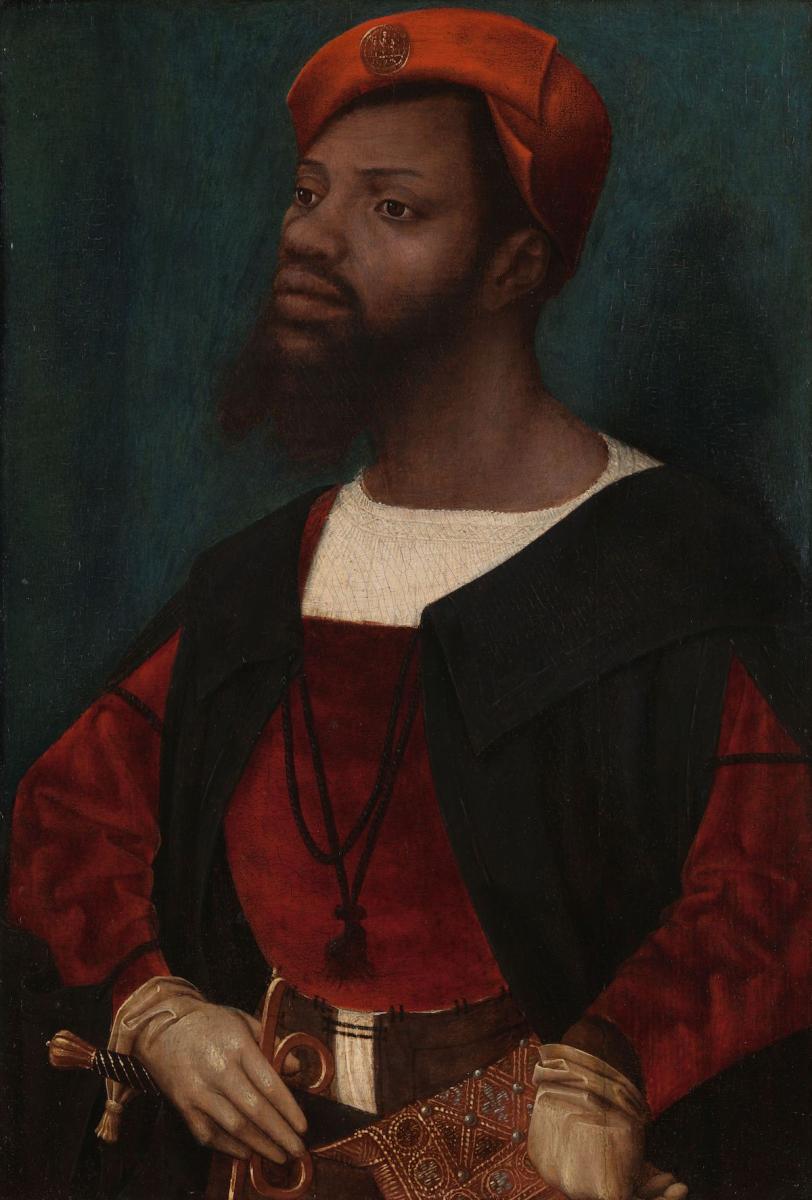 Portrait of an African Man by Jan Jansz Mostaert, c.1525–30. Image: © The Rijksmuseum
---
2. Atlantic legacy
An African seen through European eyes, this striking panel painting by Dutch Renaissance artist Jan Jansz Mostaert is thought to be the earliest individual portrait of a Black man in Western art. It features in the new show Black Atlantic: Power, People, Resistance at the Fitzwilliam Museum, Cambridge, which interrogates colonial history, the transatlantic slave trade and the ensuing rise of Black Atlantic cultures. Works by contemporary Black artists including Donald Locke, Barbara Walker, Keith Piper and Alberta Whittle share space with historical pieces from West Africa, the Caribbean, Europe and South America. This exhibition doesn't shy from scrutinising the Fitzwilliam's own origins as a product of inherited wealth derived from slavery.
8 September 2023–7 January 2024
---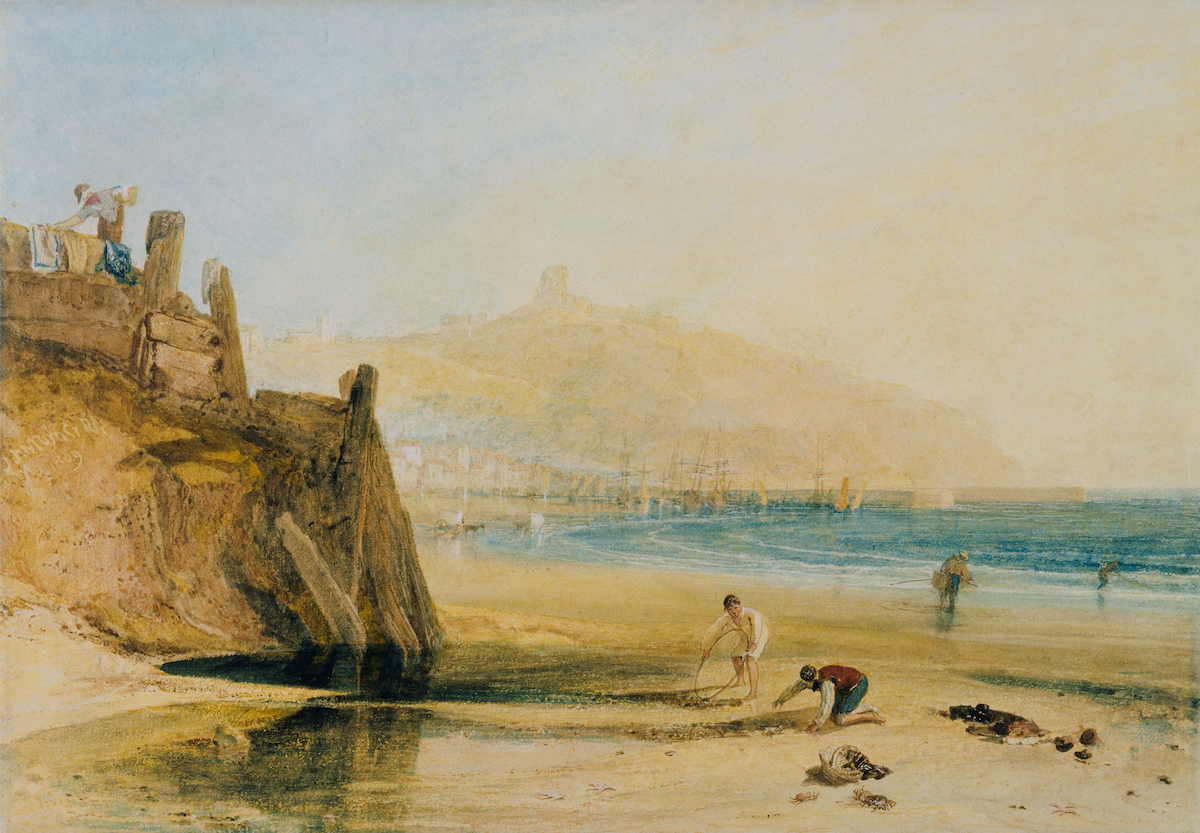 JMW Turner's Scarborough Castle: Boys Crab Fishing, 1809. Image: © The Trustees of the Wallace Collection
---
3. Watercolour wonders
The Wallace Collection brings together two landscape giants in one room this month for Turner and Bonington: Watercolours from the Wallace Collection. It's a rare opportunity to see 10 works by the two artists that have not been exhibited for 17 years. JMW Turner's mastery of Romantic scenery can be seen in his four watercolours on display, painted in Yorkshire between 1809 and 1816. Richard Parkes Bonington was nearly 30 years younger than Turner and, according to one contemporary, talked 'ceaselessly' about the older artist. Before Bonington's death from tuberculosis in his 20s, he produced his own small but very influential body of landscape work, including the captivating scenes of Normandy and Venice on show in the exhibition.
20 September 2023–21 April 2024
---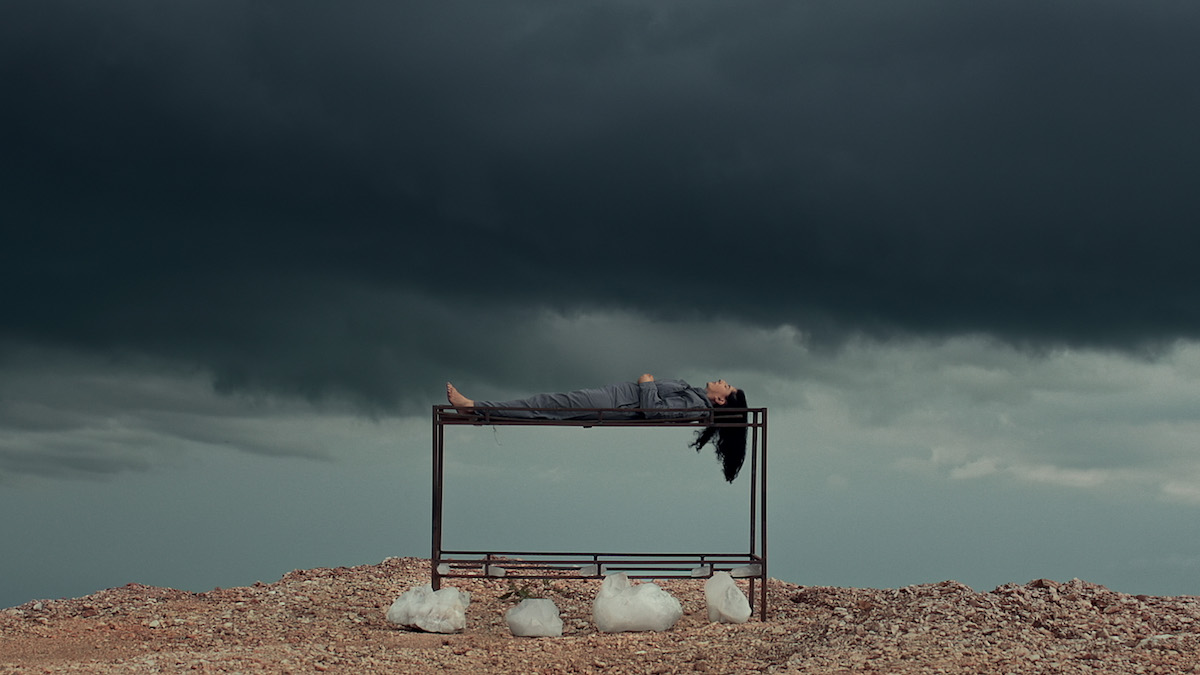 Marina Abramović's video The Current, 2017. Image: Courtesy of the Marina Abramović Archives. © Marina Abramović​
---
4. Marina's world
Whether playing knife games, allowing gallery visitors to assault her, staring into the eyes of strangers for 700 hours or accidentally setting herself on fire, Serbian performance artist Marina Abramović has always gone to extremes. This unwavering commitment has propelled her from avant-garde pioneer to international icon, with fans including Lady Gaga, James Franco and Björk. The Royal Academy's long-awaited overview of Abramović's 50-year career opens later this month. Her first major UK solo show, it has been developed in close partnership with the artist. Alongside videos, photography and sculpture, live performers trained at the Marina Abramović Institute will revisit some of her notable works. These include The House with the Ocean View (2002), in which Abramović lived on display in a New York gallery space for 12 days, fasting and drinking only water.
23 September 2023–1 January 2024
---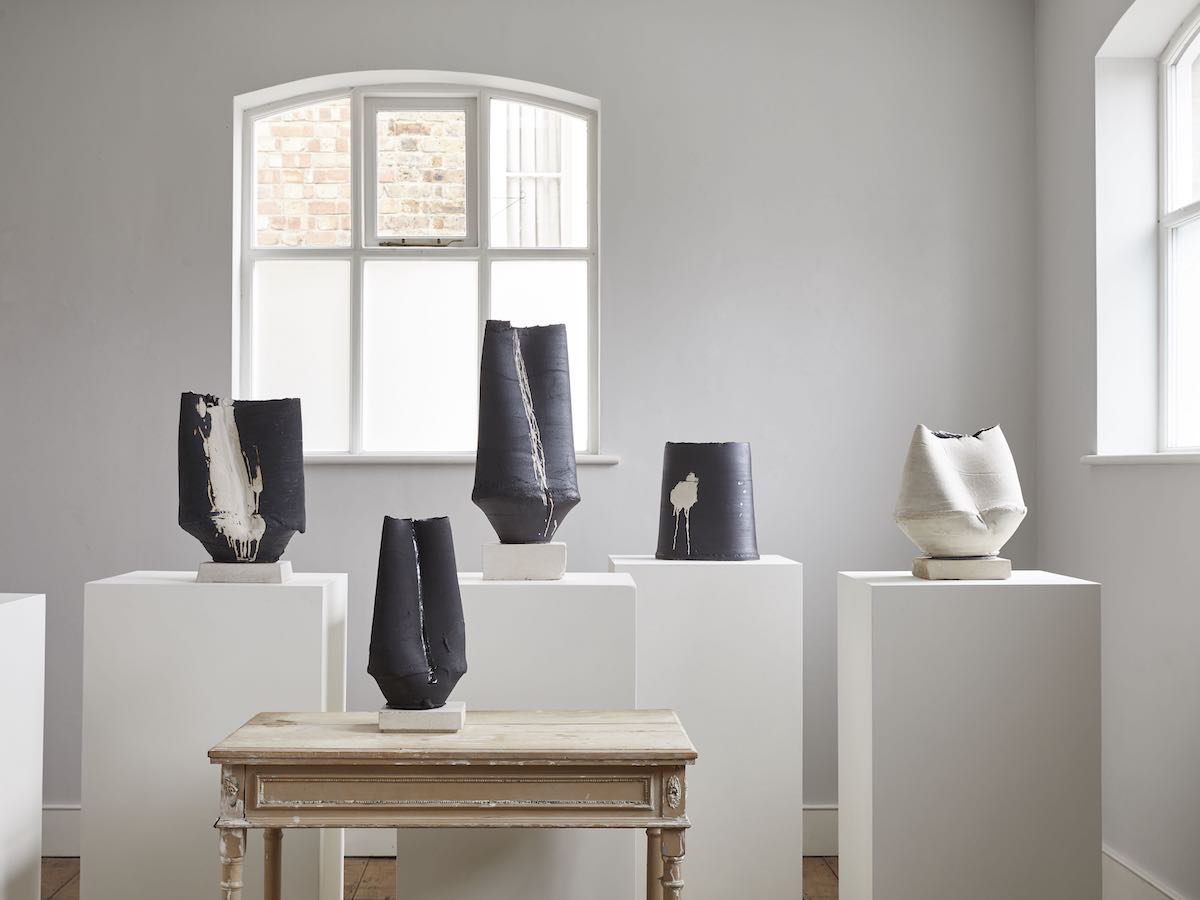 Dan Kelly's Deuce Vessels. Image: 155aGallery © Sarah Hogan Photography​
---
5. Top of the pots
Later this month, Stoke-on-Trent welcomes back the British Ceramics Biennial: six weeks of exhibitions, installations and pop-up events celebrating the creative possibilities of clay. Artist Emilie Taylor will be exhibiting sgraffitoed pots, specially commissioned for the festival, which nod to the city's famous bottle kilns, while former biennial award winner Stephen Dixon returns with a large-scale allegorical tile panel exploring culture and conflict. This year's festival hub, the beautiful Arts and Crafts church of All Saints in Hanley, is the backdrop for stoneware vessels by Dan Kelly, sonic sculpture by art collective Copper Sounds and a tiled 1969 Ford Zephyr by Carrie Reichardt, along with works by other exciting UK ceramic artists competing for this year's £10,000 award prize.
23 September–5 November
---
For more thought-provoking shows, see The Arts Society Magazine, available exclusively to members and supporters of The Arts Society (to join, see theartssociety.org/member-benefits). And for our online monthly '5 amazing art shows to see', sign up at theartssociety.org/signup
About the Author
Claire Sargent
is a freelance editor and writer with a keen interest in culture and conservation
Become an instant expert!
Find out more about the arts by becoming a Supporter of The Arts Society.
For just £20 a year you will receive invitations to exclusive member events and courses, special offers and concessions, our regular newsletter and our beautiful arts magazine, full of news, views, events and artist profiles.
FIND YOUR NEAREST SOCIETY