10 art shows to see in 2023
10 art shows to see in 2023
It looks like 2023 is measuring up to be a stellar year for art exhibitions. Here are 10 that Editor Sue Herdman has on her list
---
The arts world may have been buffered in recent times, particularly with the impact of the pandemic, but stand by for 2023. In what promises to be a dynamic 12 months of exhibition openings, there's an energy in the air and the guarantee of standout viewing. These are just a few already scored in my diary; for more, catch our monthly postings online and our listings pages in The Arts Society Magazine.
---
Children of the Gorbals (Gorbal Boys), 1948, Bert Hardy. Image: © Bert Hardy Estate, courtesy Centre for British Photography, London
---
1. A new centre
For anyone with a passion for photography, 2023 starts with an exciting opening. The Centre for British Photography in London's Jermyn Street opens in late January. Building on the world-renowned Hyman Collection of British photography, the centre will have over three floors of exhibition space. Featuring works from 1900 to now, expect images by greats past and present, including Bert Hardy, Bill Brandt, Cecil Beaton, Sonia Boyce and Heather Agyepong. Two new exhibitions mark the opening: a self-portrait show co-curated by the campaign group Fast Forward: Women in Photography; and The English at Home – over 150 images of the domestic interior. As a boon in these straitened times, the centre will be free to visit.
Centre for British Photography
Opening late January
---
Alpinist, 2022. Image: © Peter Doig, All Rights Reserved
---
2. Doig in London
The Courtauld's major exhibition of new and recent work by artist Peter Doig is much anticipated. Doig is a compelling artist. The most painterly of painters, he is considered to be one of the most important working in present times. Born in Edinburgh, he spent years living in Trinidad but moved back to London in 2021. This exhibition explores this new chapter in Doig's career and will feature paintings started elsewhere and recently completed (years can pass before Doig considers a work complete) alongside works that are new. His mysterious depictions hover between the real and imaginary. And they are immersive: these are paintings to sit before and lose yourself in, with rich rewards.
The Morgan Stanley Exhibition: Peter Doig
10 February–29 May
---
Judd's Farm, 1912. Image: © The Artist's Estate
---
3. 100 years on…
Towner Eastbourne, the oldest gallery and collection on England's south-east coast, not only hosts the Turner Prize in 2023 (in December) but marks its centenary too. In response, it is staging a series of rather beautiful exhibitions over this year, some of which showcase its collection, which numbers some 5,000 works. Just opened is Towner 100: The Living Collection, with glorious works by artists such as Eric Ravilious, Gertrude Hermes and William Nicholson (whose painting, shown here, is a personal favourite; just look at that light). Up next will be Towner 100: Unseen, featuring more works from the collection that have, as yet, not been displayed since their acquisition. Expect pieces by Helen Cammock, Michael Rakowitz, David Nash and more.
The Living Collection is on until August; Unseen from 11 February–14 May
---
The Milkmaid by Johannes Vermeer, c.1660. Image: Rijksmuseum, purchased with the support of the Vereniging Rembrandt
---
4. The Delft master
This is one art show that you'll need to travel a little further afield to – the Netherlands – and you won't be alone. There's been excitement and much talk about the Rijksmuseum's forthcoming Vermeer exhibition. It opens in February, promising to be the biggest Vermeer show to be staged, with more of the artist's works – 28 out of his known oeuvre of 35 – gathered together than ever before. This is a chance to see Vermeer's greatest paintings, including The Girl with a Pearl Earring, Lady Writing a Letter with Her Maid and The Milkmaid, seen here. Research into the works will reveal more about the artist's artistic choices and motivations as well as his creative processes.
Vermeer
10 February–4 June
---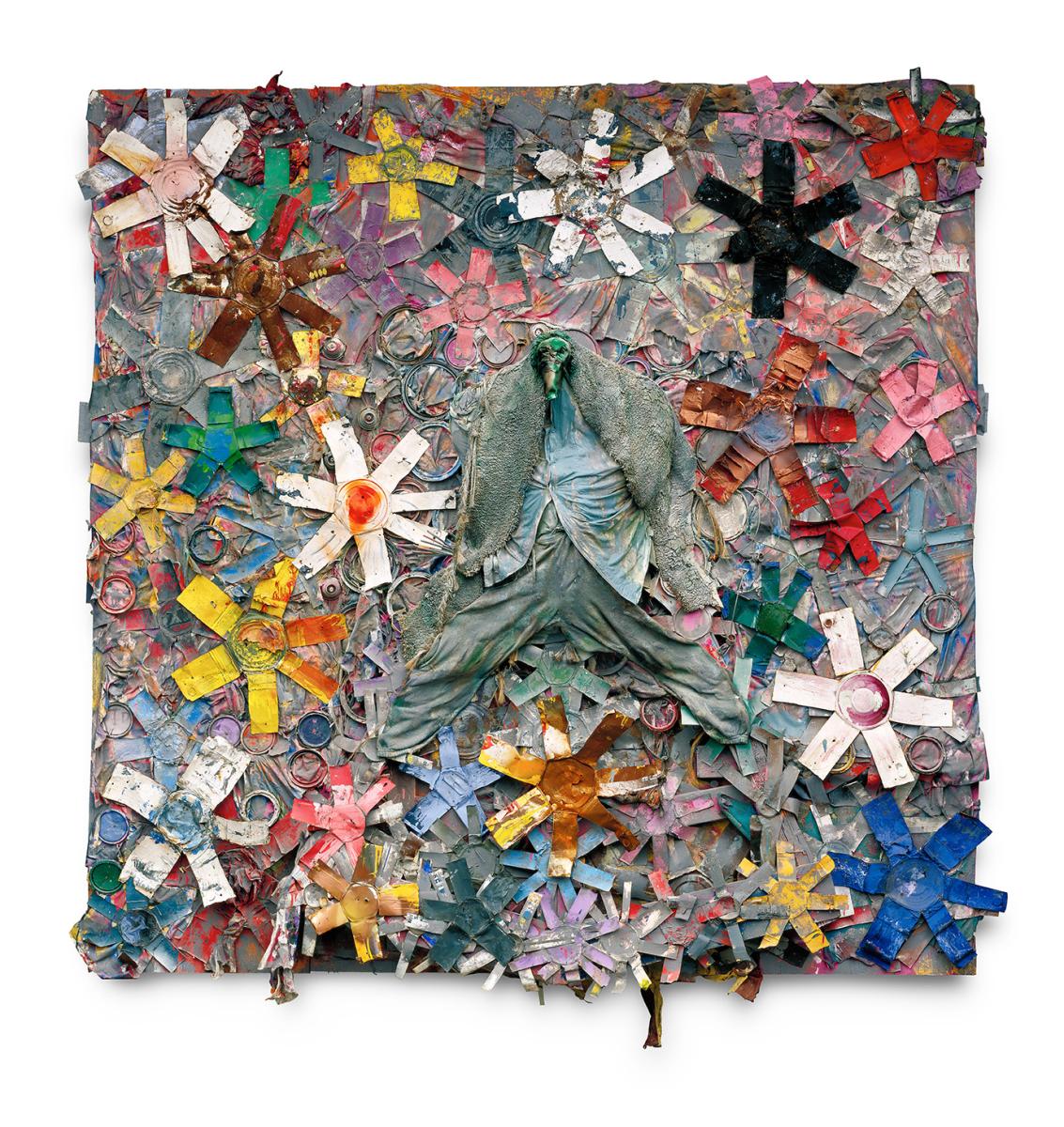 Stars of Everything, 2004, by Thornton Dial. Image: Souls Grown Deep Foundation/Stephen Pitkin/Pitkin Studio
---
5. Southern souls
I'm looking forward to the Marina Abramović solo show at London's Royal Academy (23 September–10 December). It'll be the first UK exhibition to present the work of this extraordinary performance artist. But before that, in March, comes a show that's also high on my list. 'My soul has grown deep like the rivers' is a line from poet Langston Hughes (1901–67), the American social activist, novelist and playwright who figured large in the Harlem Renaissance of the 1920s. This exhibition takes its name from that work. It tells the story of the art of the Black artists of the American South working in near isolation in rural areas, creating work that ranges from sculpture to painting, reliefs, drawings and quilts. Each piece has been made with found materials, from clay, roots and soil to any cast-off object deemed of interest to the artist. The 65 powerful works on show reflect hard narratives: the stories of enslavement, Jim Crow-era policies, racism and economic inequality. Among the artworks will be the beautiful quilts from the Gee's Bend quilters. Find out more about their work in our spring issue of The Arts Society Magazine.
Souls Grown Deep like the Rivers
17 March–18 June
---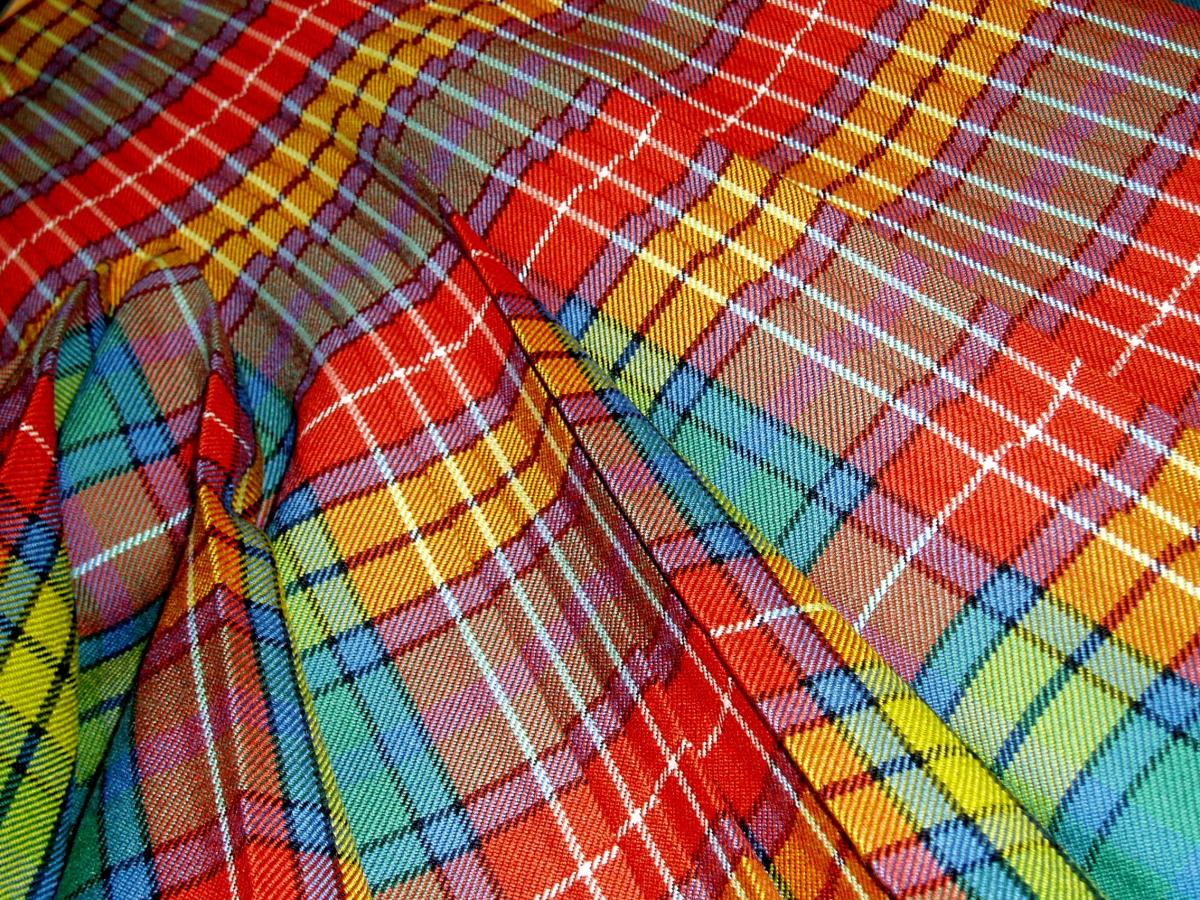 A kilt under construction at Keith Kilt School, Moray. Image: Jonathan Faiers
---
6. Tartan truths
Can there be a textile that stirs the heart, connects communities and speaks of tradition and revolt more? This spring the first major exhibition to be curated by V&A Dundee celebrates the story of tartan. It explores its complex and occasionally painful history, while looking, too, at the way this unique pattern has influenced artists, designers, architects and makers of film, fashion and fine art. The show will, says co-curator James Wylie, 'present an opportunity to reconsider Scotland's turbulent relationship with the textile, while unpicking the many strands that make this woven pattern a global staple of style, from the stages of Broadway to the streets of Harajuku'. Don't miss our feature in the spring issue of The Arts Society Magazine, when we'll be exploring the subject in deeper detail.
Tartan
1 April 2023–14 January 2024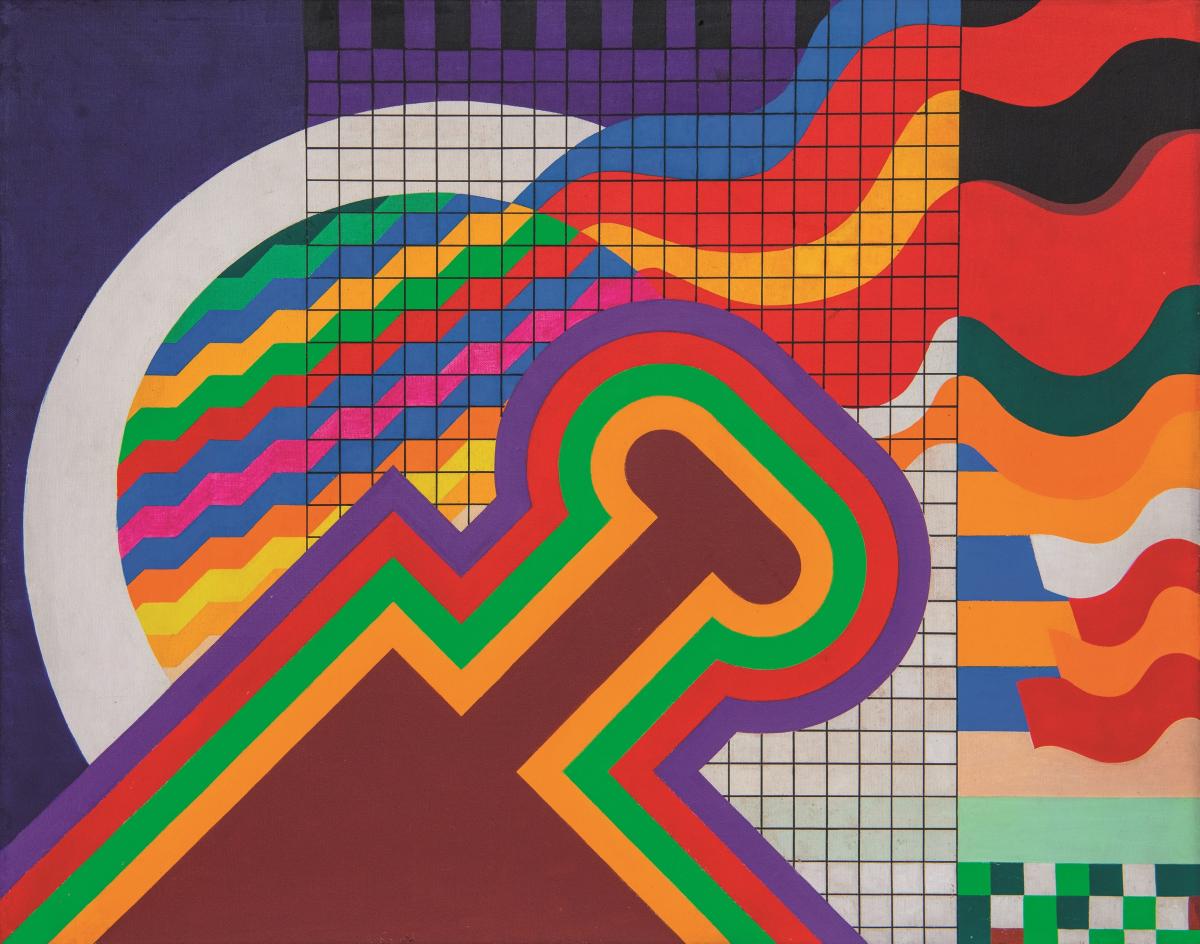 Untitled, 1977, by Mohammed Chabâa. Image: © Mohammed Chabâa Estate
---
7. A first in the UK
If the work of the Casablanca Art School is new to you, this is the year to discover its story through a vividly paced new show of the same name at Tate St Ives. The exhibition looks at the intense period of artistic growth that followed Morocco's independence, led by the Casablanca Art School's experimental, pioneering teaching methods in the 1960s and 1970s. This was a time when a new generation of socially engaged artists formed a network, among them people such as Mohammed Chabâa, whose work you see here. These figures were behind mediums that reached beyond abstract paintings on canvas, to urban murals, graphics, interior design and typography. Examples of the art of 21 artists will be on show alongside fascinating vintage journals, photographs, films and print archives – all shown for the first time in the UK.
Casablanca Art School
27 May 2023–14 January 2024
---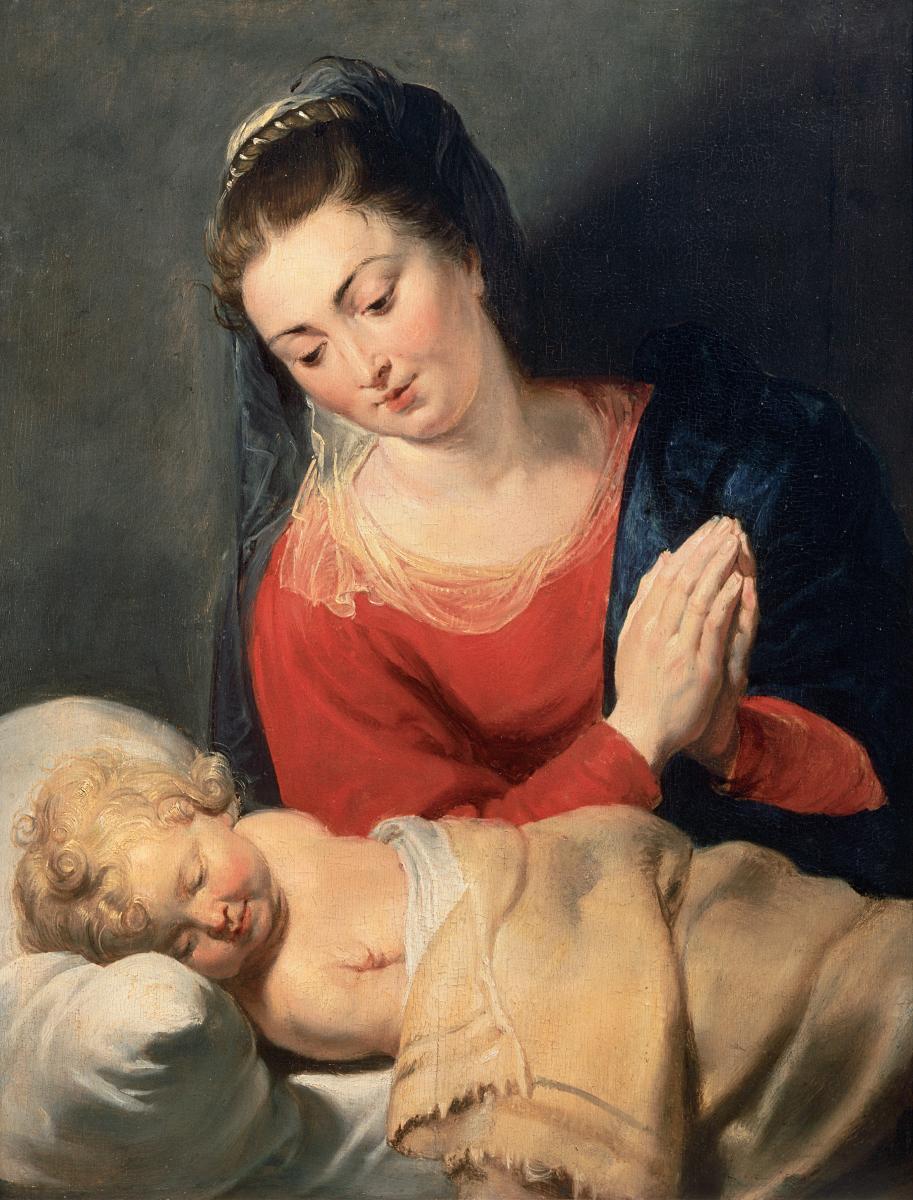 The Virgin in Adoration of the Child, c.1616. Image: KBC Bank, Antwerp, Snijders&Rockox House
---
8. Rubens at Dulwich
September sees the opening of Dulwich Picture Gallery's Rubens show – the first exhibition to challenge the commonly held opinion that the great Flemish master painted only one type of woman. One of the co-curators of this show is Arts Society Lecturer Dr Amy Orrock. 'Prepare to be surprised by the many faces of Rubens' women,' she says. 'You will meet formidable patrons, nurturing goddesses and much-loved family members, all depicted with Rubens' mix of skill, erudition and humanity. Visitors will get the chance to discover Rubens' great versatility as an artist through intimate drawings, energetic oil sketches and dramatic paintings. Collectively, these works reveal tender and unexpected narratives of faith, love and artistic inspiration.' There will be over 40 paintings and drawings on display, including this, his 1616 depiction of the Virgin and Child.
Rubens & Women
27 September 2023–28 January 2024
---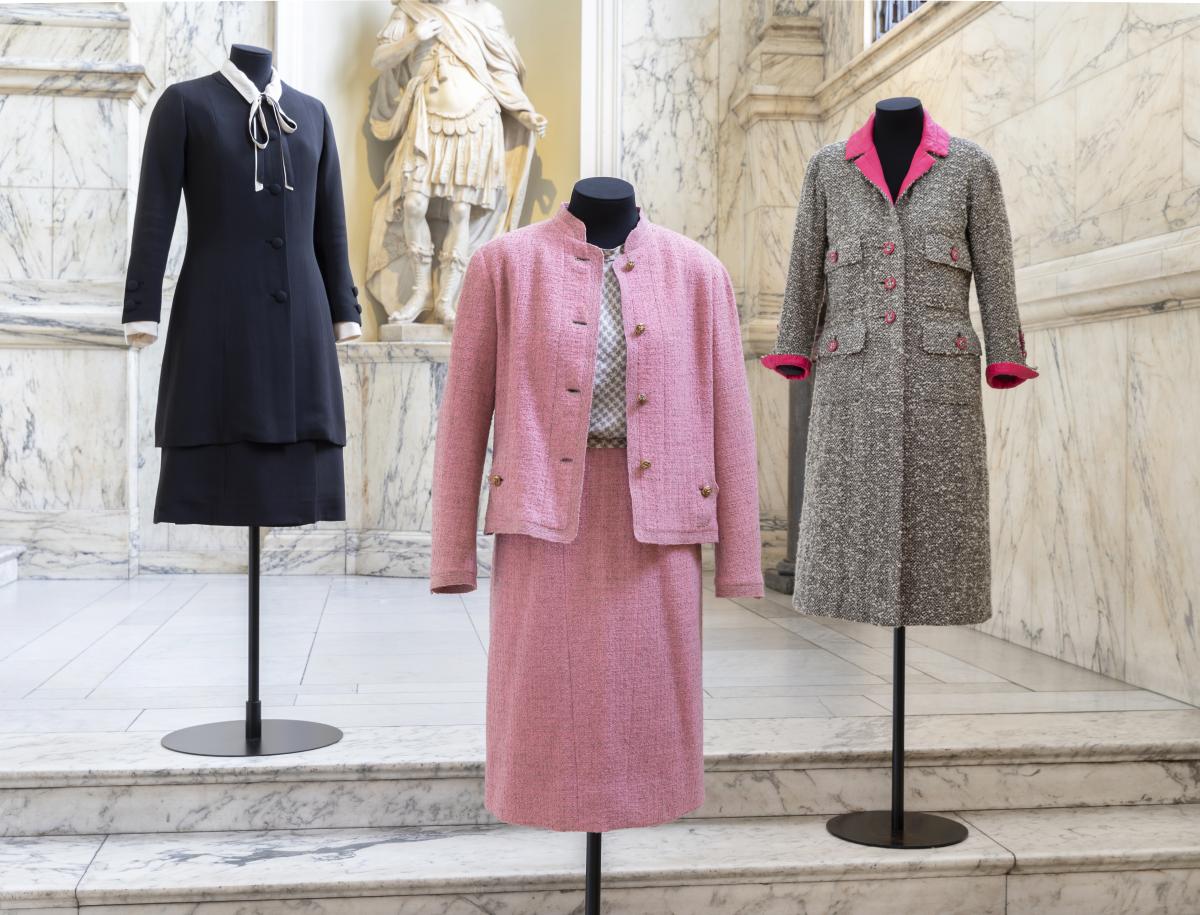 Examples of Chanel pieces on show. Image: Courtesy V&A
---
9. Channelling Chanel
'Fashion changes, but style endures,' Gabrielle 'Coco' Chanel once famously said. With her chic haircut, suntanned skin and pioneering designs for fashion, she liberated women from the dreary corset, placing comfort as high on her list as elegance. This autumn the V&A will be celebrating this indomitable and visionary figure from fashion history in the first UK exhibition to be dedicated to her. Based on the exhibition Gabrielle Chanel. Fashion Manifesto, organised by the Palais Galliera, Fashion Museum of the City of Paris, it has been reimagined for the V&A. Expect exquisitely tailored examples from Chanel's 60 years in fashion, among them rarely seen pieces from the V&A's own collection. Look out, too, for the V&A's overall line-up for the year: it includes Donatello: Sculpting the Renaissance (11 February–11 June) and DIVA, a show focused on the power of iconic performers (opening 24 June).
Gabrielle Chanel. Fashion Manifesto
16 September 2023–25 February 2024
---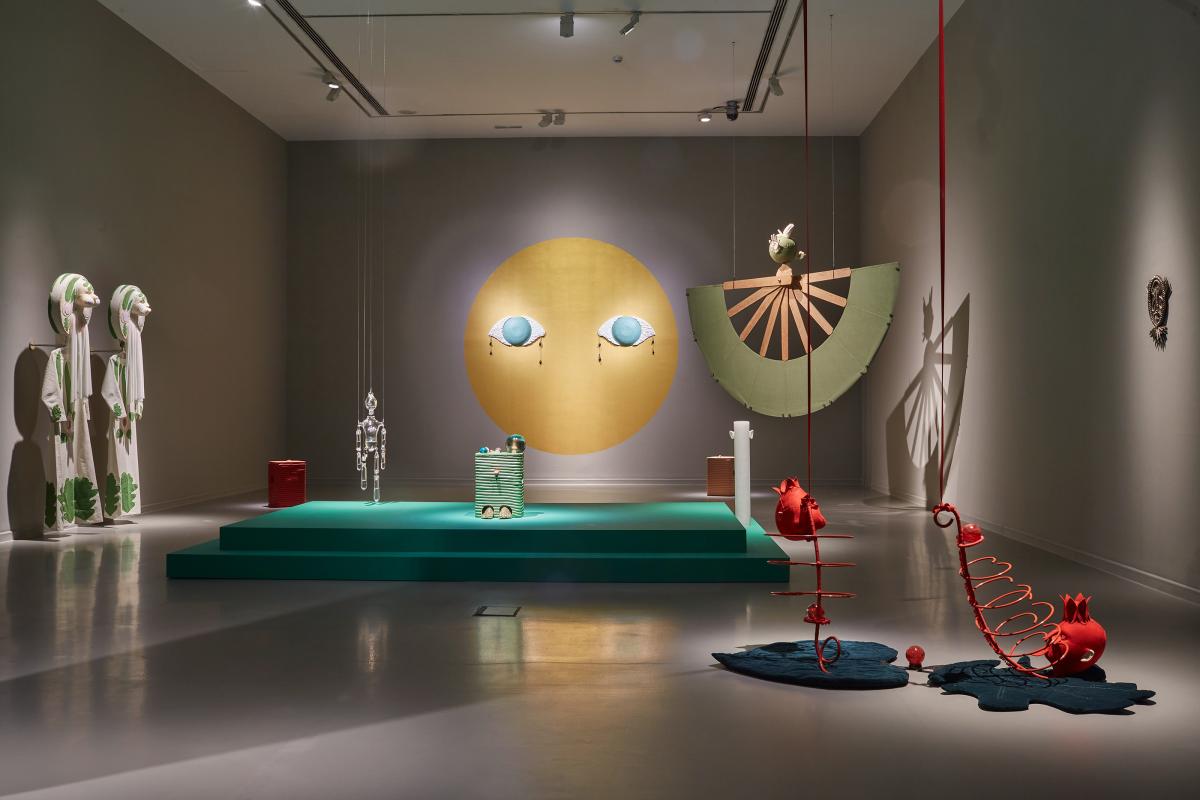 I'm Still Learning by Jonathan Baldock. Image: © Jonathan Baldock, courtesy the artist and La Casa Encendida. Photo: Bego Solís
---
10. Art and landscape
I'm intrigued by the work of artist Jonathan Baldock. Originally trained in painting, he now works across sculpture, installation and performance, with a special interest in the relationship of our bodies and the spaces we inhabit. Using materials from glass and wax to wood, clay and fabric, he employs wit, a sense of trauma and an interest in myth and folklore in his work. In 2023 Baldock will be creating new work inspired by the site at Yorkshire Sculpture Park (YSP) and the rural crafts and industries entwined with it. Baldock is just one of the artists to feature at YSP over the coming year. It's a powerful line-up. Catch the current shows by Lakwena Maciver and Daniel Arsham, and forthcoming displays from Deborah Rundle, Simon Palmer, Takahashi McGil, Emma Lawrenson and more. If you like your art viewed out on the land, as well as in the on-site galleries, this is one of the best sites to head to.
Jonathan Baldock
The Weston Gallery, 23 September 2023–14 April 2024
---
For more shows to see, get The Arts Society Magazine, available exclusively to members and supporters of The Arts Society (to join, see theartssociety.org/member-benefits). And for our online monthly '5 amazing art shows to see', sign up at theartssociety.org/signup
---
---
About the Author
Sue Herdman
Sue Herdman is an arts and culture writer and Editor of The Arts Society Magazine
Become an instant expert!
Find out more about the arts by becoming a Supporter of The Arts Society.
For just £20 a year you will receive invitations to exclusive member events and courses, special offers and concessions, our regular newsletter and our beautiful arts magazine, full of news, views, events and artist profiles.
FIND YOUR NEAREST SOCIETY