Welcome to The Arts Society North Bedfordshire
After visiting this page which gives an overview of our programme, please also visit our more detailed website for further information about what we do and to find a range of information about the arts. 
Our Lecture Programme 
2022
Sept 27th - Siân Walters: Raphael, A Master in the Making. Raphael had a meteoric rise to fame, from his birthplace in Urbino, to Rome where he created sublime work for Pope Julius 11, dying at at 37, a master of the High Renaissance. Addison Centre.
Oct 25th - Doug Gillen:    Banksy, Bristol and beyond. The internet has made unknown figures and street artists global superstars. We see how this happened, with particular focus on the enigmatic Banksy. Addison Centre.
Nov 29th - Jane Angelini: Symphonies in Colour, The Mosaics of Ravenna. Ravenna with its cluster of 5th and 6th century churches, baptistries and mausoleums contains some of the finest examples of early Christian art, a kaleidoscopic array of glittering wall mosaics. Addison Centre.
2023
Jan 31st - Elizabeth Gowing: Silver filigree and traditional arts in Kosovo. Generations of filigree artisans have honed their skills to produce jewellery, boxes, buttons, religious ornaments - a fine narrative of Kosovo's history and traditions.
Feb 28th -  Sarah Burles: Cornwall Calling:the artists of Lamorna Cove, 1899-1914. The lives and work of the artists who settled in Cornwall before the outbreak of the World War: darkness and tragedy below the surface.
March 28th - Mathew Wilson:  Rubens: artist-diplomat of the 30 years war. The relationship between Rubens's art and his diplomatic career which moved between France, Spain and Britain as he painted allegorical masterpieces and negotiated peace. 
April 25th -  Jacky Klein:  How art can save your life. An exploration of well-known and unexpected artworks to reveal their unique capacity for relieving the strains of contemporary life - for connecting, restoring and inspiring us.
May 30th - Lois Oliver: Berthe Morisot, "Une Finesse Fragonardienne" Lois is curating the Morisot exhibition at Dulwich Picture Gallery. Complementing the exhibition, we discover what set Morisot apart from her predecessors and contemporaries.
June 27th - Chloe Sayer:  "Weaving cultures of the Americas: the continuous Thread." Weavers of the Incas of Peru, the Maya, the Aztecs, the Navajo: all artists in cloth, producing some of the finest textiles, using complex techniques.
Sept 26th - Cindy Polemis. 'Let's hear it for the Girls'. A look at emerging female artists  and who should be household names 
Oct 31st  - Patrick Craig: Resurgam: the music of St Paul's Cathedral. The effects of the Great Fire of London and the finest music of the liturgical year.
Nov 28th - Bertie Pearce: "We are amused" A panorama of Victorian leisure, from the parlour to the seaside, via the nursery.                          
NB: We currently have a reciprocal arrangement with The Arts Society Woburn Area that enables members to join the lectures of both societies. Details of the Wobrun Area  programme can be found here. 
Special Interest Events:
12th January 2023 - Stuart Harvey on  Zoom, 2pm, from Rome, TWO lectures: a virtual tour of the Vatican Museums and the Sistine Chapel (with no crowds as filmed just after lockdown).
19th October 2023 -Tessa Boase - The Housekeeper's Tale: the women who really ran the English Country House. In this two hour study afternoon, Tessa will explore the difficult and complex role of the housekeeper, her gruelling physical work, her capricious mistresses, her low pay and job insecurity. She often carried the family's secrets with her to the grave, conserved its many treasures and yet has not been remembered by history. Lots of examples and fun stories!
Website:
We have this web page within th Arts Society website. We also have a more detailed website with further information. Please visit this more detailed website for further information about what we do and to find a range of information about the arts. 
About us:
Our Society brings people together through a shared curiosity for the arts.
Our events provide welcoming places to hear expert lecturers share their specialist knowledge about the arts.
Our members contribute to and preserve our artistic heritage through volunteering and grants.
Our work creates a better, healthier and more connected society.
Membership and other enquiries:
You can email us at northbedsdfas@gmail.com if you have an enquiry.
Please note that you need to apply to join us or any other local society even if you already are a supporter of the Arts Society at national level.
If you do wish to become a member or renew your membership, please contact us and we will arrange for our membership secretary to get in touch with you.
--------------------------------------------------------------------------------
"Banner is a photo of Bedfordshire Lace from The Higgins, Bedford"
LOCATION
The Addison Centre, Addison Howard Park
Bedford Road
Kempston, Bedford
United Kingdom
News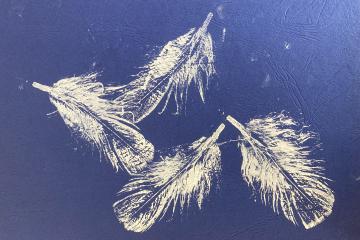 "The first North Bedfordshire Arts Society Young Arts Workshop of 2022 was held at the Grange Academy in Kempston.