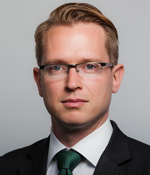 Before joining NADFAS as Chief Executive in 2014, Florian worked in the heritage and education sector for 13 years. As Director of the Charles Dickens Museum in London he was responsible for the ground-breaking, multi-million pound restoration and expansion project that transformed the Museum into a centre for heritage education and volunteering. He was also founder and General Director of Dickens 2012, an international consortium of more than 150 organisations set up to celebrate the bicentenary of Charles Dickens around the globe.
He has lectured internationally on a wide range of topics and acted as heritage consultant for both heritage and corporate organisations around the world.
Florian was brought up in Germany within an artistic environment. His father was a sculptor and painter, and his mother a novelist and journalist. He graduated with degrees in English Literature and History from the University of Bonn and holds a PhD in Victorian Studies from Birkbeck College, University of London.