Tuesday 18th February
Dr. Rosamund Bartlett- Chekhov and the Golden Age of Opera, Ballet and Literature.
How to book this event:
To book a place on this Study day please email maggiewatts136@gmail.com 
Five Study Days @ £140 to include tea/coffee and biscuits plus a light lunch with wine, coffee/tea or a soft drink.
Individual Study Days @ £30 per day as above.
THE ARTS SOCIETY ACCREDITED LECTURER
Dr Rosamund Bartlett
Doctorate from Oxford and has held senior university posts, most recently at the European University Institute in Florence. Specialises in comparative study of art, music and literature, and currently writing a book on the Russian Avant-Garde and European Modernism. Author of several books, including biographies of Tolstoy and Chekhov, whose works she has also translated for Oxford World's Classics. Extensive experience lecturing in Russian cultural history at venues such as the V&A, the National Theatre and Covent Garden, and broadcasts regularly on the BBC. Often invited to lecture on tours, and is founding Director of the Anton Chekhov Foundation, set up to preserve the writer's house in Yalta.
OTHER EVENTS
Cerne Abbas Village Hall
Cerne Abbas
Russia: Unwrapping the Enigma- the History, Art, Music, Dance and Literature of Russia explored over five days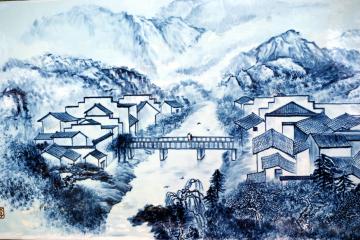 Market Lavington Community Hall
St Mary's Rd
Six days of lectures exploring the people who travelled across Asia and the treasures and ideas they took with them. To be held in the Market Lavington Community Hall.