The top cultural institutions you should visit now, according to the experts
The top cultural institutions you should visit now, according to the experts
As museums and galleries reopen, we ask our Lecturers to recommend the best in art, history and heritage to see throughout the country
---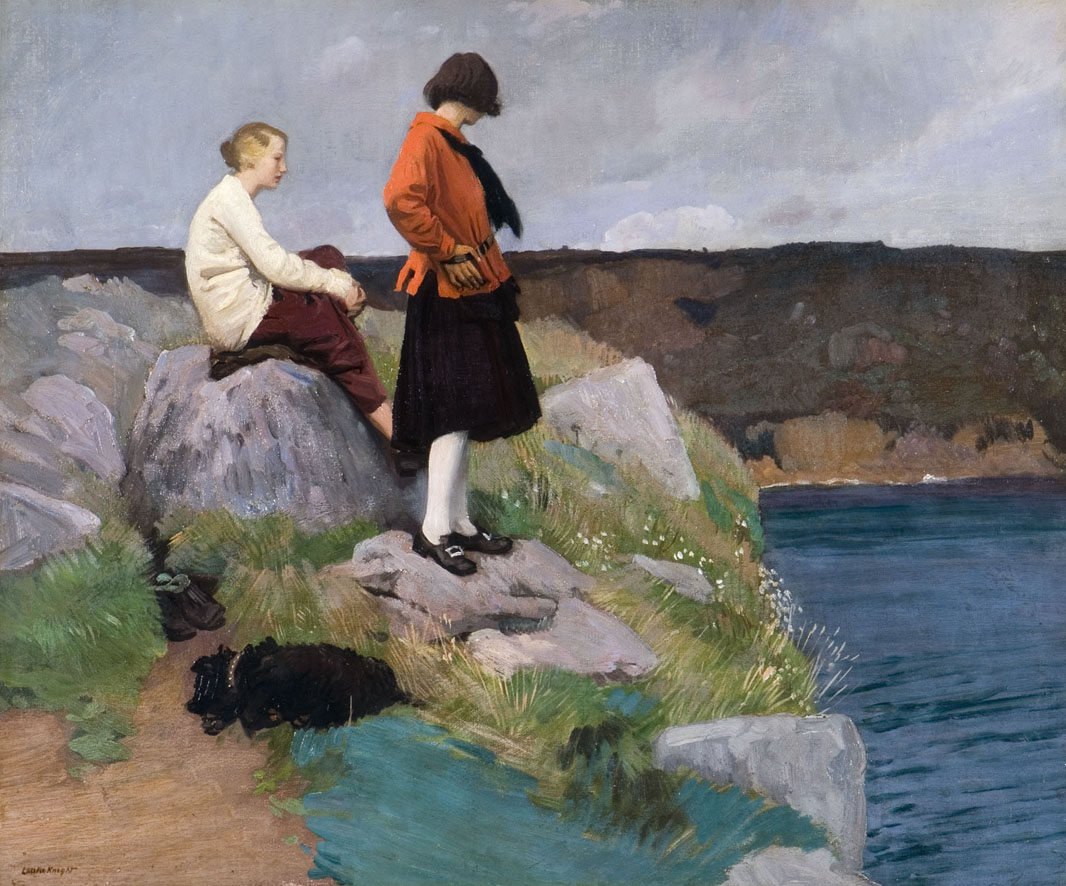 Laura Knight, The Cornish Coast aka Two Girls and a Dog, 1917
---
Discover the legacy of Laura Knight
Laura Knight: A Celebration is a major retrospective exhibition at Penlee House Gallery and Museum, Penzance. The exhibition brings together over 60 works by Dame Laura Knight, exploring different themes including her stunning paintings of the people and landscapes of Cornwall, Yorkshire and Worcestershire, as well as her colourful portraits of circus performers and gypsies. The catalogue includes two essays written by me. I am also offering a Study Day to coincide with the exhibition, called A Force of Nature: the Art of Dame Laura Knight, as a Zoom webinar on 17 June. Book tickets here
Catherine Wallace is an art historian specialising in 19th- and 20th-century art, particularly artists based in Cornwall. She is a former curator of Falmouth Art Gallery
---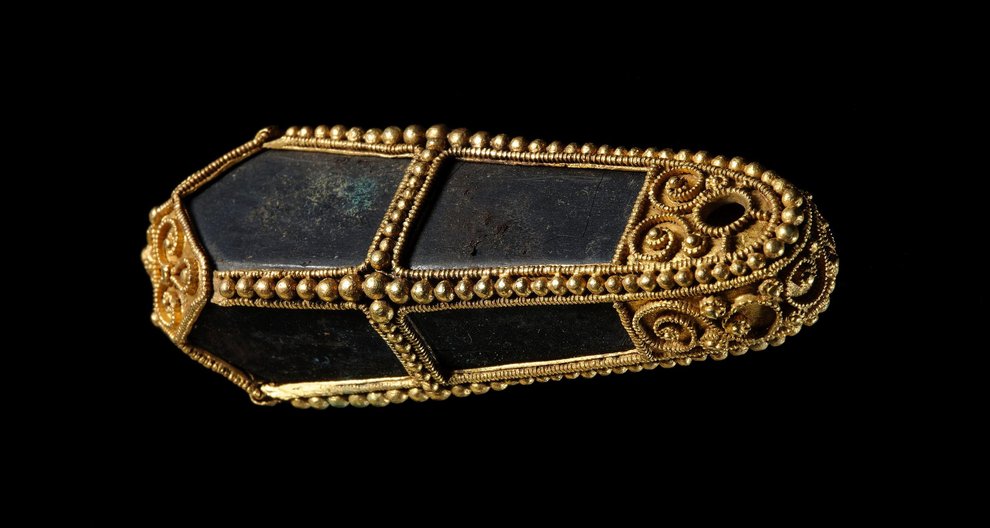 A piece from the Galloway Hoard. Courtesy National Museum of Scotland
---
Uncover archaeological sites and the work of the Glasgow Boys and Girls
Dumfries and Galloway, well known for its scenic beauty, rolling hills and sandy beaches, has a wide range of historic buildings, museums and galleries. The extraordinary archaeological discovery of 2014, the 'Galloway Hoard', comes home, temporarily, in 2021. A first-rate collection of art is held at breathtakingly elegant Drumlanrig Castle; in Dumfries and Kirkcudbright, permanent and temporary exhibitions display works by 'Glasgow Boys and Girls', the local well-known and highly respected artists who responded to the wonderful local light, and an exhibition will celebrate the birth – in 1921 – of Joan Eardley. There are gardens to visit and – among others – a fascinating museum chronicling munitions made in World War I, including cordite, mixed by hand by local women and described by Conan-Doyle as 'the Devil's Porridge'.
Amanda Herries is a decorative arts expert and former curator at the Museum of London. Her most recent publications consider Japanese plant and garden influences in the West
---
Belton House
---
Experience exceptional heritage architecture
Grantham has one of England's finest medieval parish churches, St Wulfram's, but it's far from the only treasure the town can boast. On the north side of town is Belton House (National Trust), a magnificent country house of the late 1600s that still sits proudly in its parkland with barely a hint of the town visible. This beautiful building was inspired by the long-lost Clarendon House that stood in Piccadilly. Belton is easily reached from the A1, and Grantham is on the main line from London. The house has formal gardens and a range of walks, as well as an adventure playground.
Guy de la Bédoyère is a historian and archaeologist well known for his frequent appearances on Channel 4's Time Team and his numerous books on Roman history and other topics
---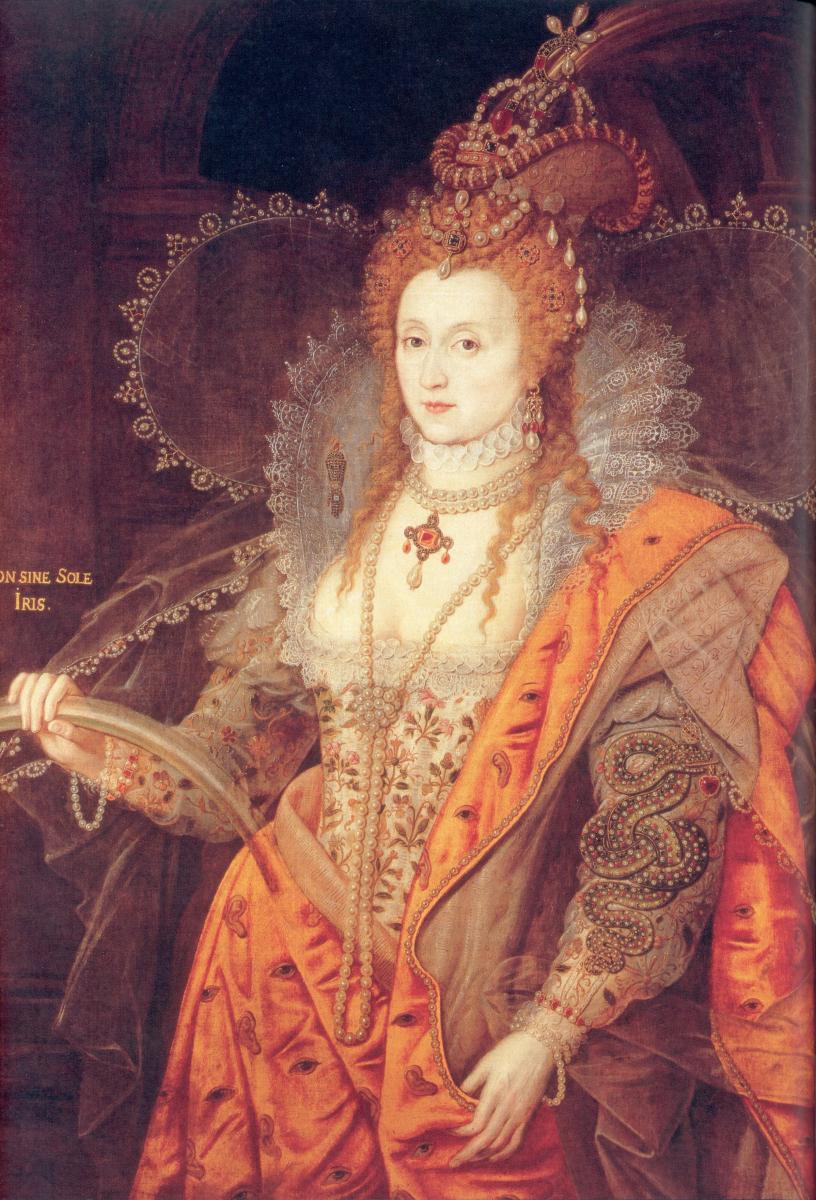 The Rainbow Portrait of Queen Elizabeth I
---
Visit the historic estates of Hatfield House and Luton Hoo
Henry VIII acquired Hatfield estate during the dissolution of the monasteries, and it is where his daughter, Elizabeth I, spent most of her childhood. An oak tree marks the spot where the young princess first heard of her accession to the throne. The present house was built by Robert Cecil, 1st Earl of Salisbury from 1607–11 and the estate has remained the home of the Cecil family for more than 400 years. The extensive collection of paintings, furniture, tapestries and suits of armour includes the famous Rainbow Portrait of Elizabeth I. With its varied interplay of signs and symbols, combined with religious and political messages, it is arguably the most perplexing portrait of the last Tudor monarch ever painted.
In 1601, the estate of Luton Hoo was purchased by Robert Napier from the proceeds of his successful trade in turkeys. The 3rd Earl of Bute employed Robert Adam to design a mansion on the site in 1767, and after a disastrous fire it was rebuilt and sold in 1903 to the diamond dealer Sir Julius Wernher. Architects of the Ritz Hotel designed its extravagant Belle Époque interiors. During World War II, its 1,065 acres were used for testing tanks, and in 1948, a crowd of 110,000 gathered to hear a speech of thanks by Winston Churchill. The Queen and Prince Philip spent part of their honeymoon in the seclusion of this impressive estate.
Linda Collins is a lecturer at Historic Royal Palaces, the National Trust, Tate Modern and the National Gallery. She is President of The Arts Society Harpenden Area
---
---
Take a stroll around Coventry's cathedral quarter
Coventry is not often thought of as a city with beautiful heritage, but it does have small glimpses of the medieval splendour it once boasted. In the cathedral quarter you can visit Holy Trinity Church with its 'doom' painting, which was uncovered in 2004, and the ruins of the old cathedral alongside the new (which has an excellent café). There is also St Mary's Guildhall. It has some beautiful roof carvings of angels playing musical instruments, which feature in my lecture Music in Art. We also have the Herbert Art Gallery, which has an excellent local history exhibition.
Sophie Matthews is a musician well known for her prowess on the English border bagpipes. She also plays a variety of early woodwind instruments such as the shawm, rauschpfeife, crumhorn and recorder
---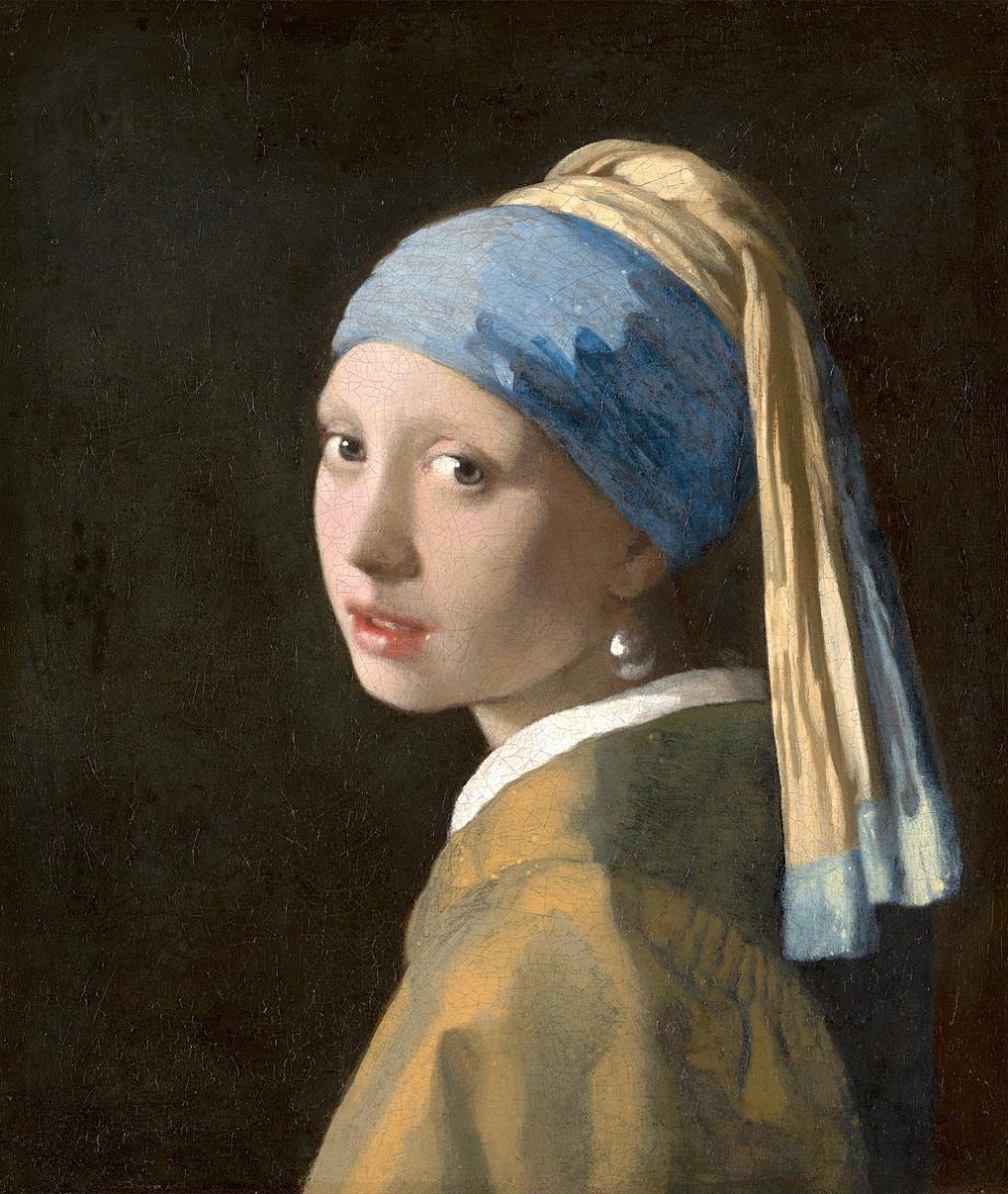 Vermeer's Girl with a Pearl Earring
---
Get lost in the Dutch Golden Age
I would like to recommend visiting a place where it has been my privilege to work for many years – the Mauritshuis, which is found in The Hague in The Netherlands. It is one of Holland's most beautiful 17th-century monuments and has been the home of the Royal Cabinet of Paintings since 1822. The collection of 17th-century Dutch paintings, which includes Vermeer's Girl with a Pearl Earring and View of Delft, Rembrandt's Anatomy Lesson of Dr Nicolaes Tulp and Fabritius's The Goldfinch, is considered one of the top four in the world. The fact that this world-renowned collection is found in the intimate atmosphere of a residence of the same era known as the Dutch Golden Age makes it very special. And it explains why it is often called the smallest of the great museums and the greatest of the small museums. The fact that many special events are planned to celebrate its 200th anniversary in 2022 is another reason to visit. Let me know when you're coming so I can greet you in person. I can offer personal and virtual tours.
Jane Choy-Thurlow is an expert in 15th- to 17th-century Dutch and Flemish art and is a founding member of DFAS of The Hague
---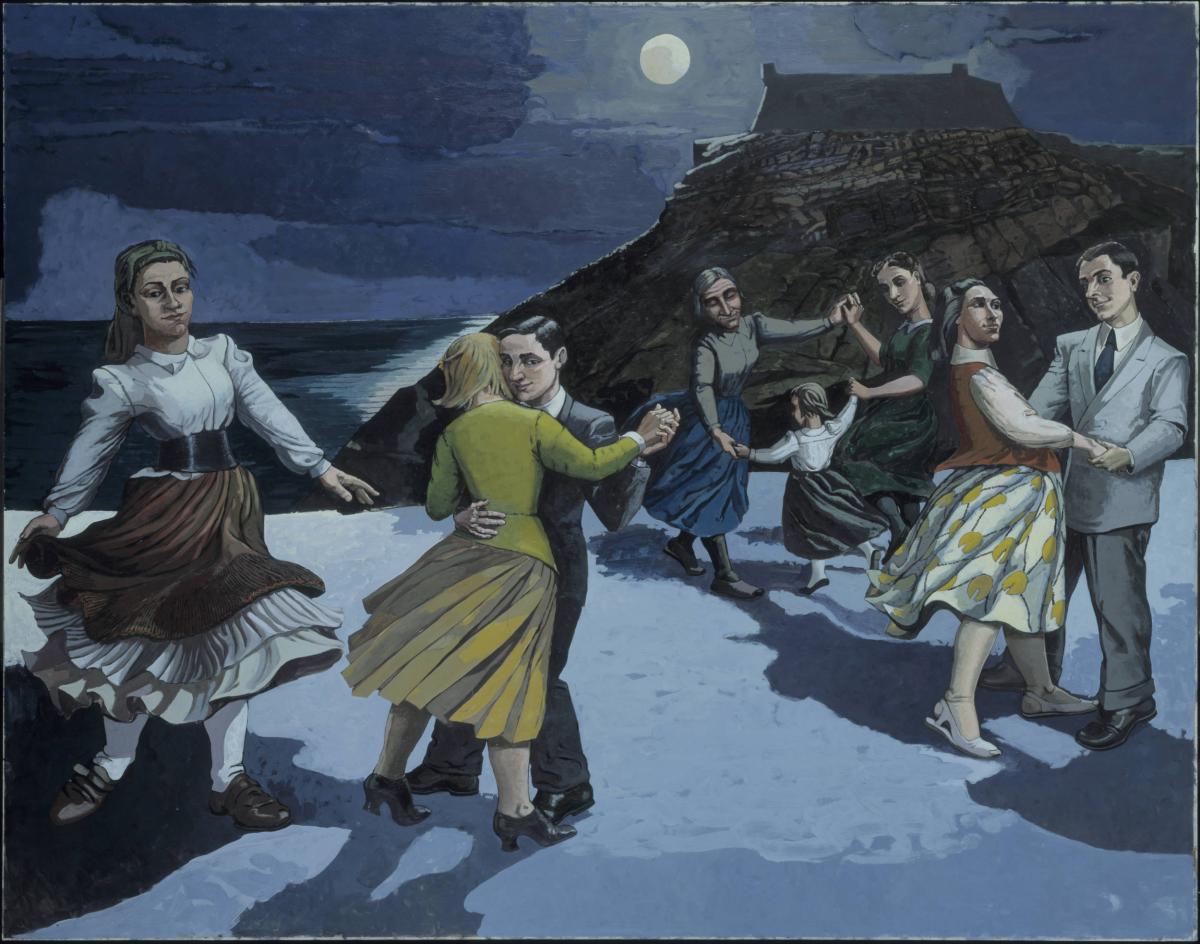 Paula Rego, The Dance, 1988. © Paula Rego
---
Enjoy the east London art scene or a trip to Tate
I'm most excited for Paula Rego's upcoming retrospective at Tate Britain – the most comprehensive show of her work to date. She is a master of capturing rawness and emotion with exceptional dexterity. My immediate surroundings in east London have an extraordinary assortment of galleries within walking distance, each a unique experience with its own charm. The Whitechapel Gallery has long been one of London's leading art spaces, and this summer brings a fantastic exhibition of works by British Surrealist Eileen Agar (until 29 August). Dennis Severs' House is an intimate, immersive gem – an experience for all the senses in Spitalfields, just around the corner from where Mark Gertler, an artist I love, once lived. Finally, the Museum of the Home (formerly the Geffrye) reopens in June after a long renovation. Its wonderful Grade I listed almshouses are worth a visit in themselves, and the walk-through exhibition recreating British domestic life over the centuries brings new insights each time I visit.
Kate Aspinall is an independent historian, writer and artist. She teaches at the Courtauld and Yale, and has spoken at institutions including Tate, the Towner and Pallant House
About the Author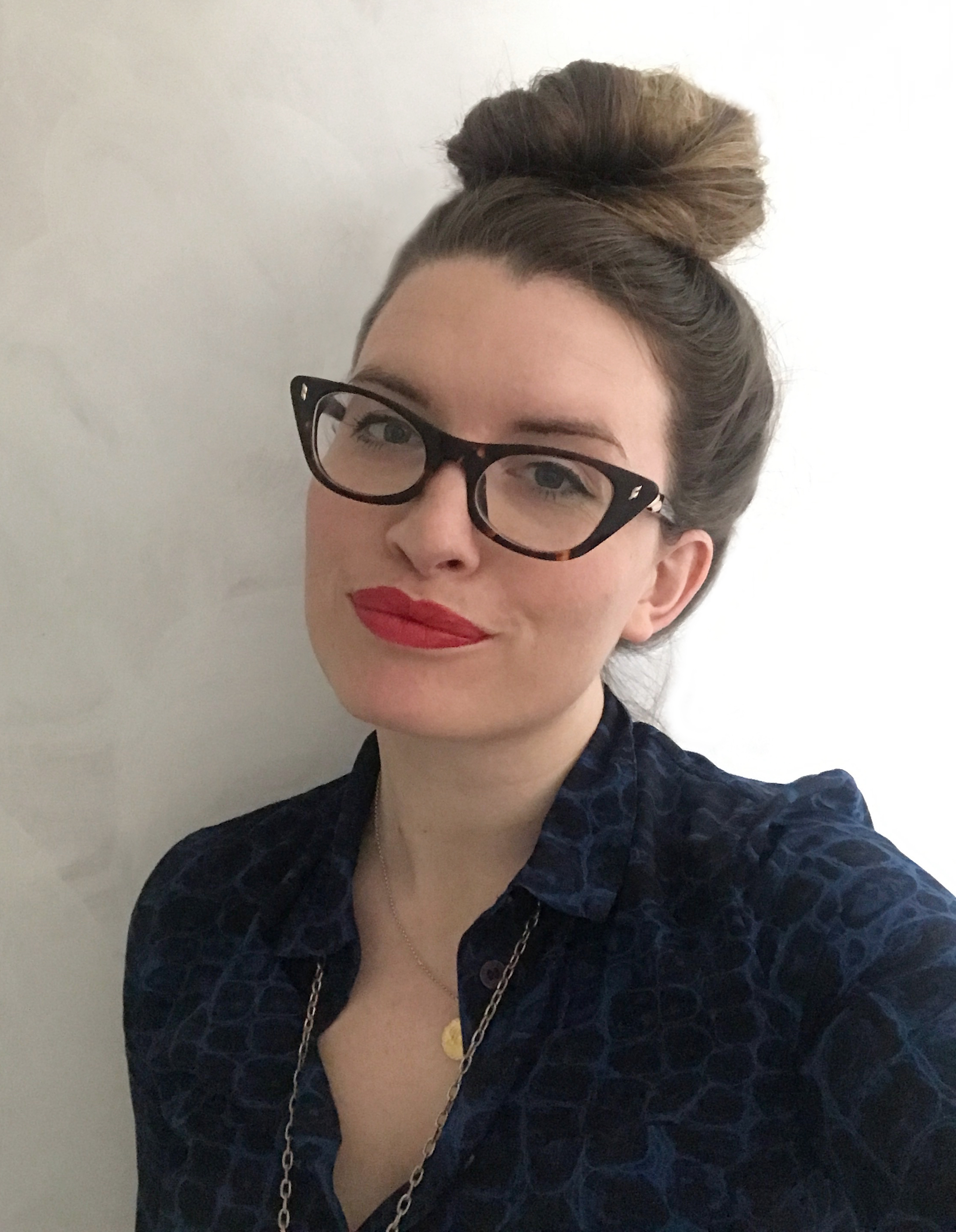 Holly Black
Holly Black is The Arts Society's Digital Editor
Become an instant expert!
Find out more about the arts by becoming a Supporter of The Arts Society.
For just £20 a year you will receive invitations to exclusive member events and courses, special offers and concessions, our regular newsletter and our beautiful arts magazine, full of news, views, events and artist profiles.
FIND YOUR NEAREST SOCIETY