17 Dec 2018 - 14:00 BY The Arts Society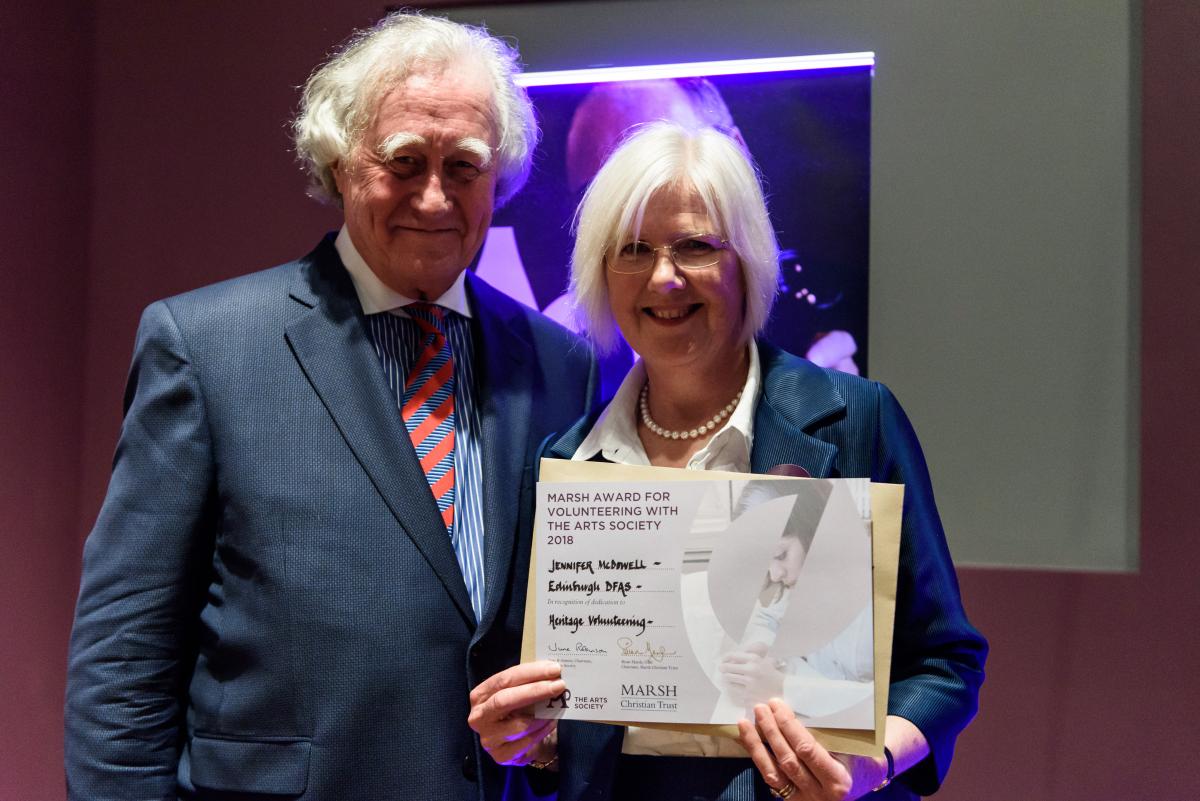 ---
The annual Marsh Awards give recognition to members of The Arts Society who are actively engaged in Heritage Volunteering, Trails of Discovery, Young Arts, Church Recording or running their Society.
---
Members may nominate a group of volunteers or an individual volunteer who are offering invaluable help with heritage conservation, trails of discovery and church recording projects, or who encourage and enhance young people's appreciation and understanding of art and our heritage, or any committee which which has made an exceptional contribution to the running of its Society this year.
Entries should focus specifically on the achievements of the volunteer/s and the difference they are making to the wider community.
The Marsh Award for Volunteering with The Arts Society is just one of 65 awards the Marsh Christian Trust runs in partnership with other charitable organisations across the fields of heritage, the arts, conservation and social welfare.
In 2017 the Marsh Christian Trust generously agreed to sponsor the additional award for Arts Society volunteers for the most critical volunteers of all - those who serve on Society committees. They are the hub from which all other activities are developed, so we are delighted for the opportunity to recognise and honour them too.
In 2018 they have added a new Award which is for an International Society which has demonstrated these qualities and we look forward to receiving nominations for both UK and International Societies.
---
The deadline for nominations is 30 January 2019
To nominate your selected group, individual or Society please click here
Become an instant expert!
Find out more about the arts by becoming a Supporter of The Arts Society.
For just £10 a year you will receive invitations to exclusive member events and courses, special offers and concessions, our regular newsletter and our beautiful quarterly arts magazine, full of news, views, events and artist profiles.
FIND YOUR NEAREST SOCIETY